Emergency services vehicles come in all shapes and sizes – but you certainly don't see many Audi RS6s called into rapid response action.
However, after the failure of our lifeboat station's usually-trusty Land Rover Defender, that's exactly what I've been asking of my long term super estate.
As well as writing about cars for a living, I volunteer as a coxswain for my local independent lifeboat station, Gosport & Fareham Inshore Rescue Service, or GAFIRS as it's known locally.
Operating in The Solent and Portsmouth Harbour, the service delivers the same frontline search and rescue service to UK Coastguard as the RNLI, but unfortunately without the enviable funding the national charity enjoys.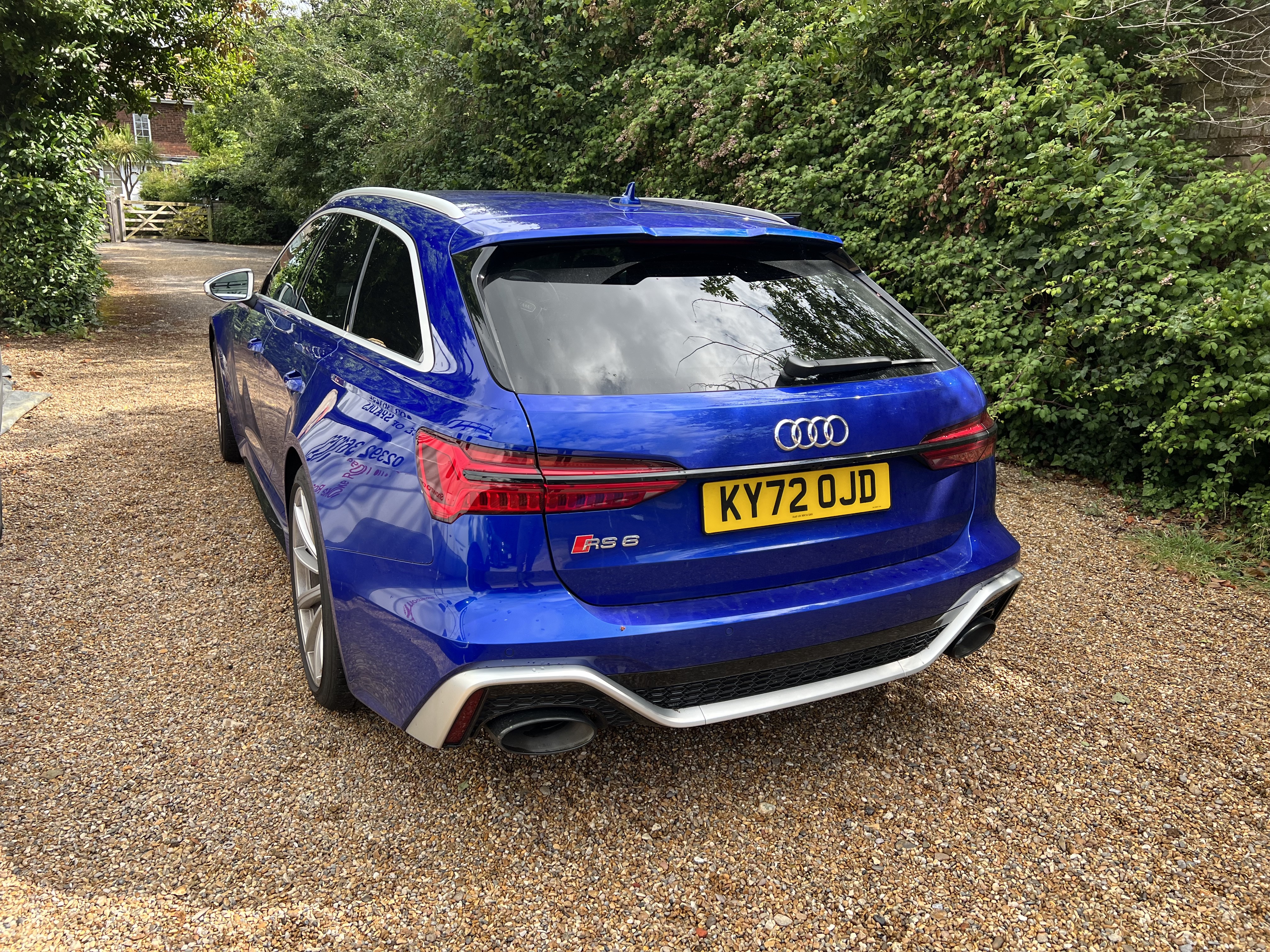 During our recent spell of early September sunshine, the lifeboat was called into action frequently and with our lifeboat moored in the local marina away from station for a while, we'd usually use our station Defender to get us there – but, just when it was needed, the S-reg model suffered a breakdown.
Enter stage left a stand-in from Germany. While it might not have the off-road capability of the Land Rover, the RS6 more than swallowed our crew, dressed in their bulky and rather hot dry suits, along with all their kit in the cavernous boot for a series of incidents.
We don't have dispensation to speed to incidents in cars (on the water it's a different matter), so we couldn't really utilise the RS6's 591bhp, or test out the 3.6 second to 0-60mph sprint time.
However, I can report the freezing air con is great at helping cool four crew sweating in their boil-in-a-bag drysuits. My colleagues all remarked how nice the interior was. I can't disagree with them as after a few months behind the wheel of the Audi I really have no complaints.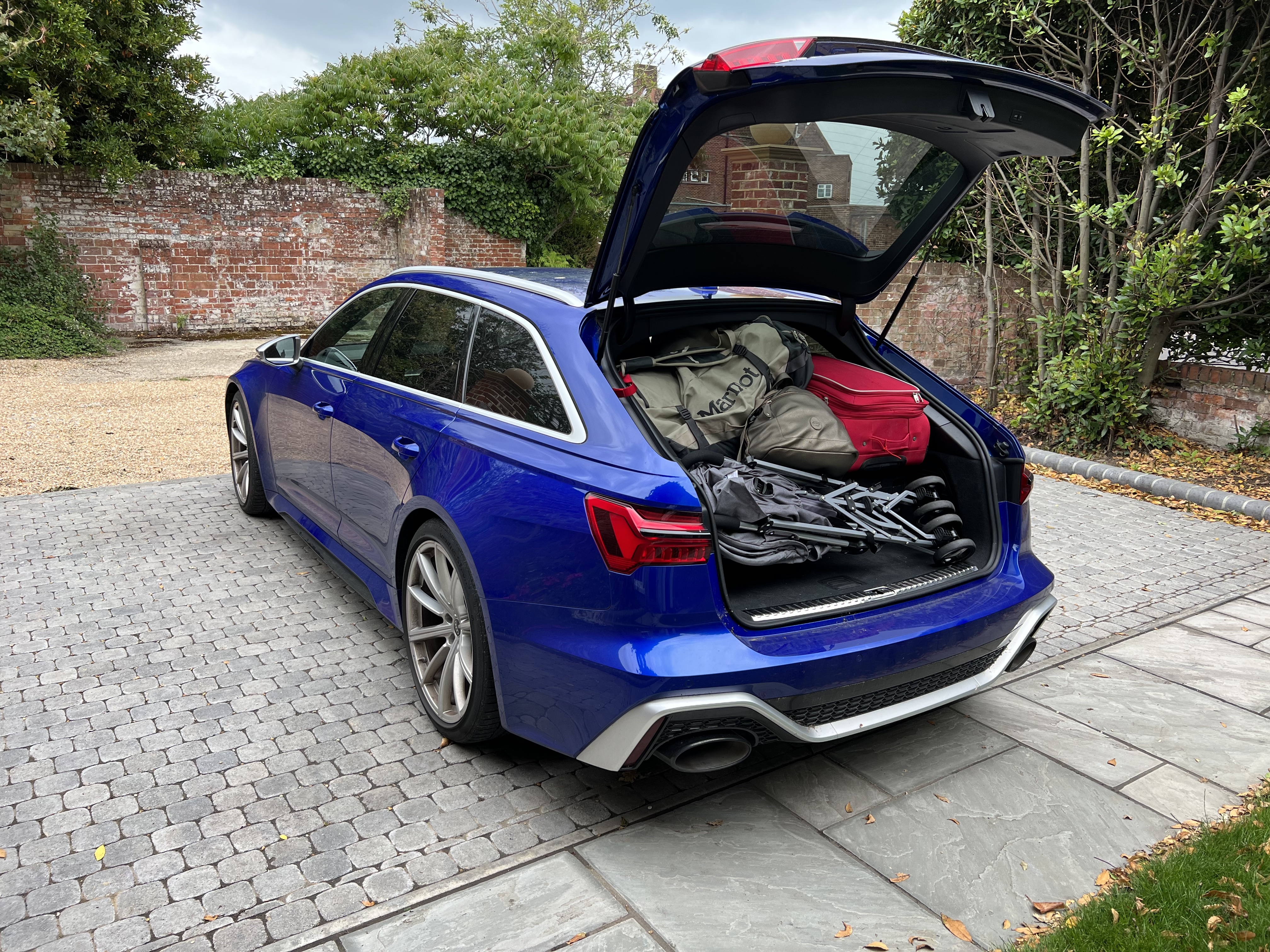 While other long term test cars over the years have had little niggles that increase in annoyance as my time with the car increases, the RS6 has nothing to moan about. It's wonderfully comfortable to drive and equally thrilling when you do get the opportunity to stretch its legs. For me, at least, it's pretty much the perfect car.
It hasn't just been lifeboat call-outs the RS6 has been helping out with either. Over the last few months a continuing house renovation saga has called it into DIY action too.
At the wood merchants it easily helped cart some 2.4m lengths for a new ceiling I was building. I was impressed it managed it with the rear seats down and the lengths poked between the front seats.
We've also been on holiday recently and I was delighted that the boot took four large suitcases and a push chair without the need to put any seats down when we travelled to the airport. I've struggled to get as much in some SUVs.
Without wanting to open up old internet arguments, I noted the huge debate that raged recently following Volvo's decision to axe estates, like the V90 and V60, from its line-up in favour of SUVs. Some people bemoaned the decision, while others said they preferred off-roaders.
You can probably guess which camp I sit in – firmly on the estate's side. While I can appreciate the driving position of an SUV, I much prefer the driveability of an estate and I've never struggled with their practicality.
Add in a monstrous engine like the RS6's and, in my book at least, you've got an absolute winning formula.
It's pretty safe to say I'm thoroughly enjoying my time with the Audi so far. Whether I can convince my colleagues at the lifeboat station that it would make a 'sensible' replacement for our Defender is another matter altogether.