From social media to ordering meals and even paying for parking, for many of us, apps on our phones are what help to run and organise our lives.
Apps are increasingly being used in the car world too, with many car manufacturers now providing one that aims to make life easier for customers. These have been available for several years already, though there's a big difference between the best and the worst.
Previous experiences with car apps I've used, such as with long-term Cupra cars, have been quite poor, to the point they seem more hassle to use. As a result, you don't use them.
But on 'my' Volvo XC40, it's been quite the opposite. To set up the app you need to have both keys, a login for Volvo's online portal and have the phone to hand while you connect it to the car through the main touchscreen.
I thought it would be a pain to set up, but to my surprise, it only took a few minutes to get the app working and 'connecting' to the car, and then it's all good to go.
I've found the app especially helpful when it comes to the status. I'm one of those people who worries if I've locked the car (I always have) but being able to check remotely is a big advantage. If the car is unlocked, you can quickly lock it again through the app.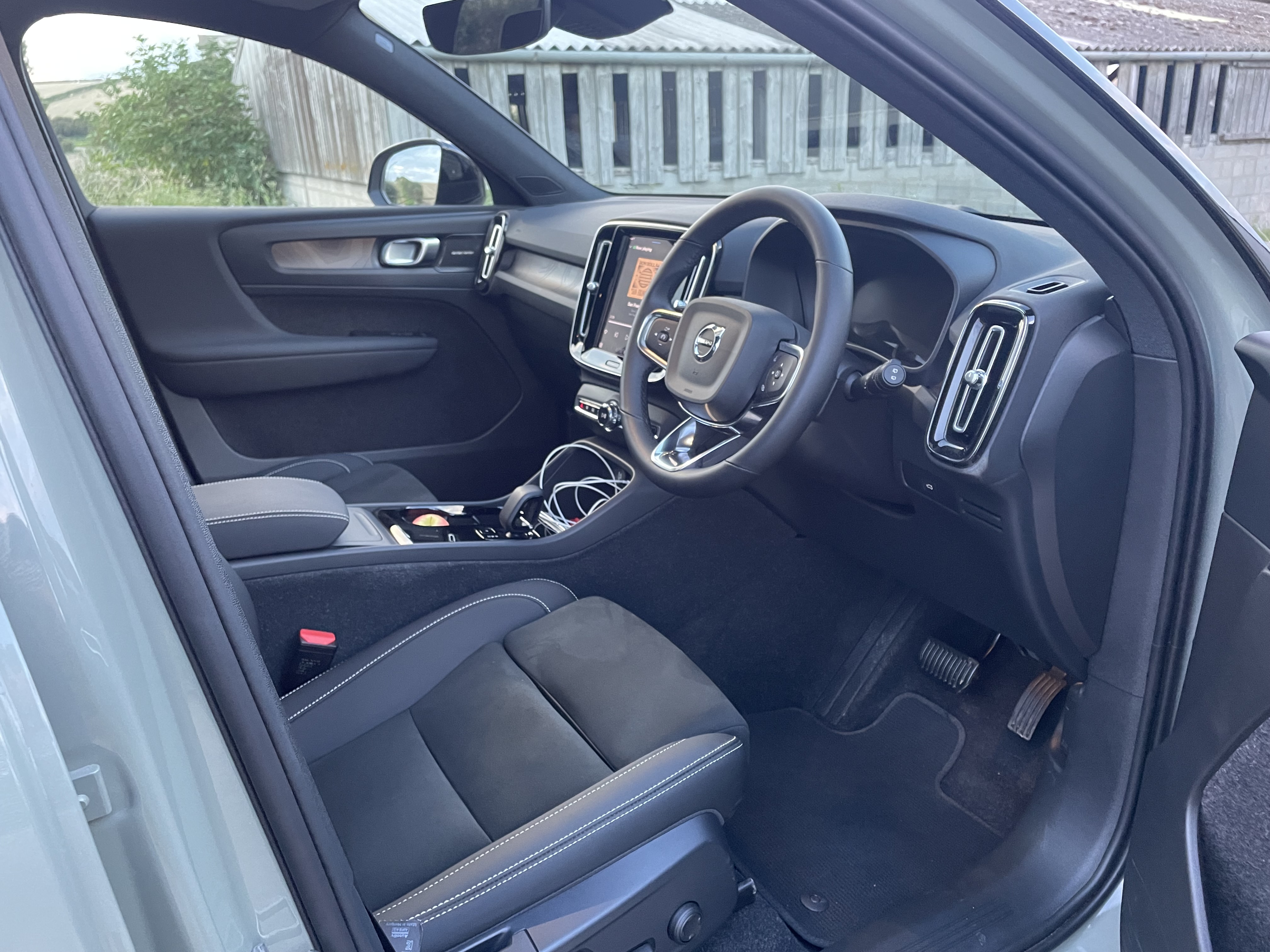 In an exceptional demonstration of this in practice, recently I was abroad on holiday while the Volvo was parked at home. I was returning home the following day, needing to use the car first thing, but knew the Volvo was low on charge (you can also see this on the app).
The car was locked and the charging cable was in the boot, but I was able to ask a neighbour if they'd be able to put the car on charge for me, unlocking through the app while they plugged the vehicle in for me – thankfully it was parked in the right place – and then making sure it was all locked up again afterwards.
Being able to unlock a car from a thousand miles away is one of those features you never realised you needed until you had it.
The app is also very useful when it comes to charging status, as you always have it at the back of your mind that the charger might have stopped working. But through the phone, you can see if it's still gaining charge, while if you have a figure in your head that you want the charger to reach (80 per cent, for example), you can see when it reaches this remotely without having to sit in the car waiting for the magic number to appear.
Other things that you can use the app for? A nifty feature is the pre-heating or pre-cooling, which lets you set a timer for the climate control to come on before you get to the vehicle. Admittedly, I haven't really used this feature all that much with not having the XC40 over winter, and this UK summer hasn't exactly been baking hot to warrant using it!
A feature that I, thankfully, haven't had to put into practice is a 'find my Volvo' function, which is where the app can tell you the exact location of the vehicle. If you find yourself in a busy car park at an event or airport, for example, it's easy to see that this would be quite helpful and would help avoid scouring a parking lot from top to bottom.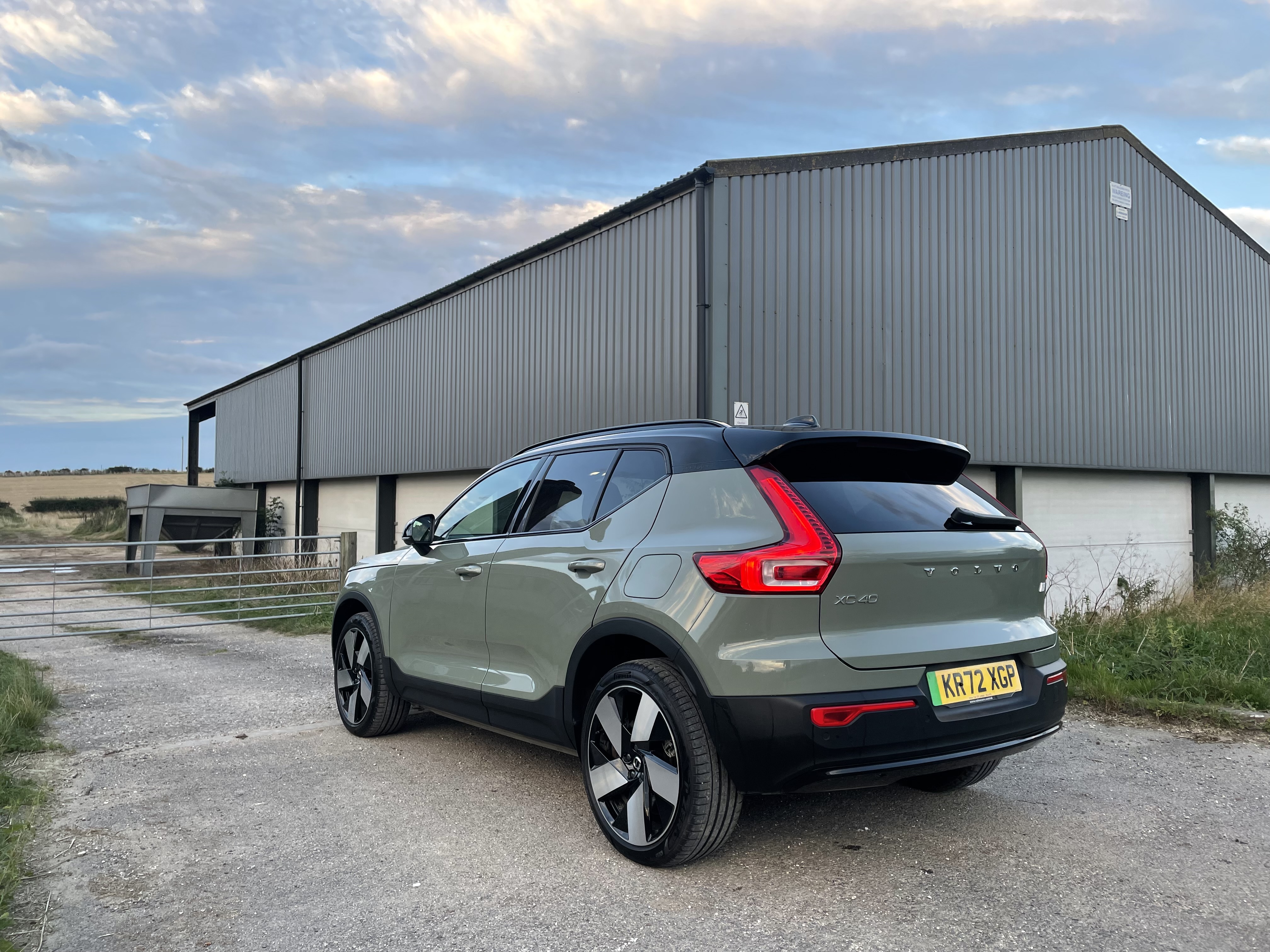 There's scope to push Volvo's app further, which no doubt it will do as technology and connectivity develops. Some BMW cars, for example, let you use your smartphone to not only unlock the car but also start the vehicle as well, which could be useful during the colder months. Thankfully, they keep the car locked and secure.
My time with the XC40 is sadly soon set to come to an end, and six months have truly flown by. It's been the easiest electric car to use that I've had yet, though with a couple of longer trips still to go before the keys are returned to Volvo, let's see if that happiness can remain until the end.