If there's one thing we've learned about our CX-60 so far, it's that it's got the makings of an excellent long-distance cruiser. Spacious interior? Check. Big diesel engine? Check. Decent stereo? Very much check.
With that in mind, I thought I'd treat the Mazda to a trip across the channel for a little trip. Many destinations were suggested: Cannes, Monaco, Barcelona… But in the end, the glamour of a big supermarket in Calais couldn't be beaten. Well, we are in a cost-of-living crisis, you know.
Our little jaunt taught us a few things about the CX-60. Firstly, it is indeed a worthy motorway companion. The more I drive it, the more certain I am that the 3.3-litre diesel is the engine to go for. It suits the relatively enormous CX-60 very well: offering what feels like an infinite lump of torque to whisk you along without any drama.
Somehow – I assume by magic – it's also managing to hit over 50mpg on longer journeys, provided you're not too heavy with your right foot. For a 3.3-litre, six-cylinder engine in big-ish SUV, I think that's remarkable.
Anyway, second learning of our trip: the CX-60 is much happier on a French motorway than any of our own. I'm not sure how travelling 40 miles across the sea means tarmac suddenly becomes beautifully smooth and pothole-free, but the Mazda definitely appreciates the improvement. Returning to the M20 and M25 was a rather rude awakening for our spines – this is definitely a car developed on smooth European and Japanese roads rather than British ones.
Speaking of not-so-smooth sailing, a few weeks and one bit of road debris later, we found ourselves stuck in a lay-by on the A43 with a decidedly flat tyre. Like most new cars of course, the CX-60 only comes with a bottle of mysterious foam and a tyre pump: something that had no chance of plugging the enormous new hole in the sidewall.
So, a long wait for a recovery truck was the only option – but this did at least give me time to phone around some dealers in search of a new tyre. It was five hours later that the CX-60 and I eventually arrived at a local dealer: tired and frustrated from call centre arguments with two different recovery companies.
Had Mazda managed to squeeze even a space-saver spare wheel under the CX-60's boot floor, I could've popped that on in 15 minutes and carried on with my day. It's a thought, isn't it?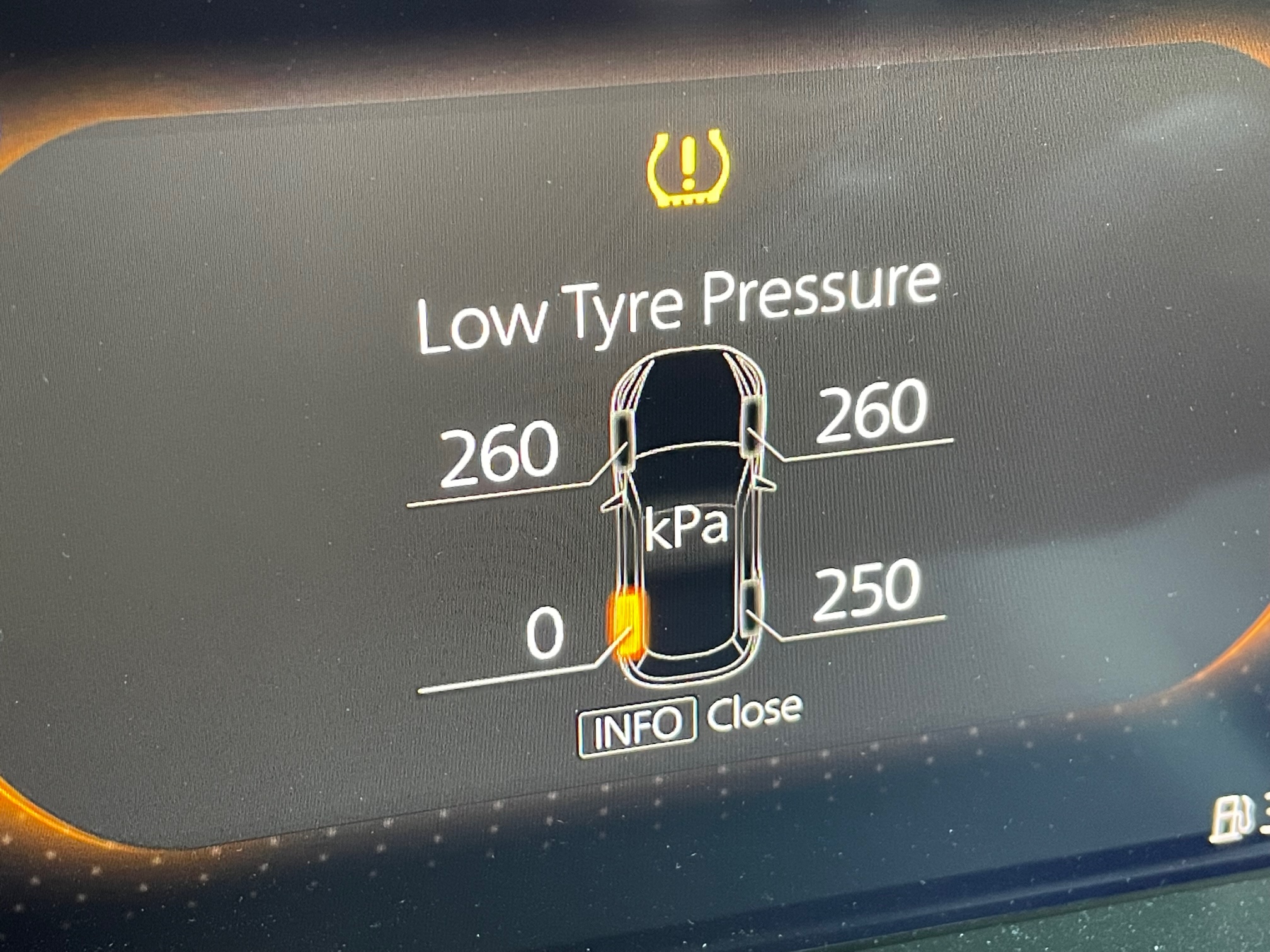 Luckily the dealer I'd picked, Rockingham Cars in Corby, were just as excellent at dealing with our CX-60 as they were with the CX-5 before. Unfortunately – like the half a dozen other deals I phoned – they didn't have our particular tyre in stock, but managed to order it in and have it fitted in 24 hours.
While our car was there, they even took care of a couple of recalls – both involving software updates – and gave our car a thoroughly good clean before I picked it up. You certainly don't get that at Kwik Fit.
Since then, all has been well with the CX-60. The software updates seem to have cured a couple of strange issues with the (otherwise perfect) infotainment system, and as the miles pile on, I think the engine and gearbox are loosening up for the better. The latter still isn't perfect, though – occasionally surprising us with some rather jerky gear changes, seemingly at random.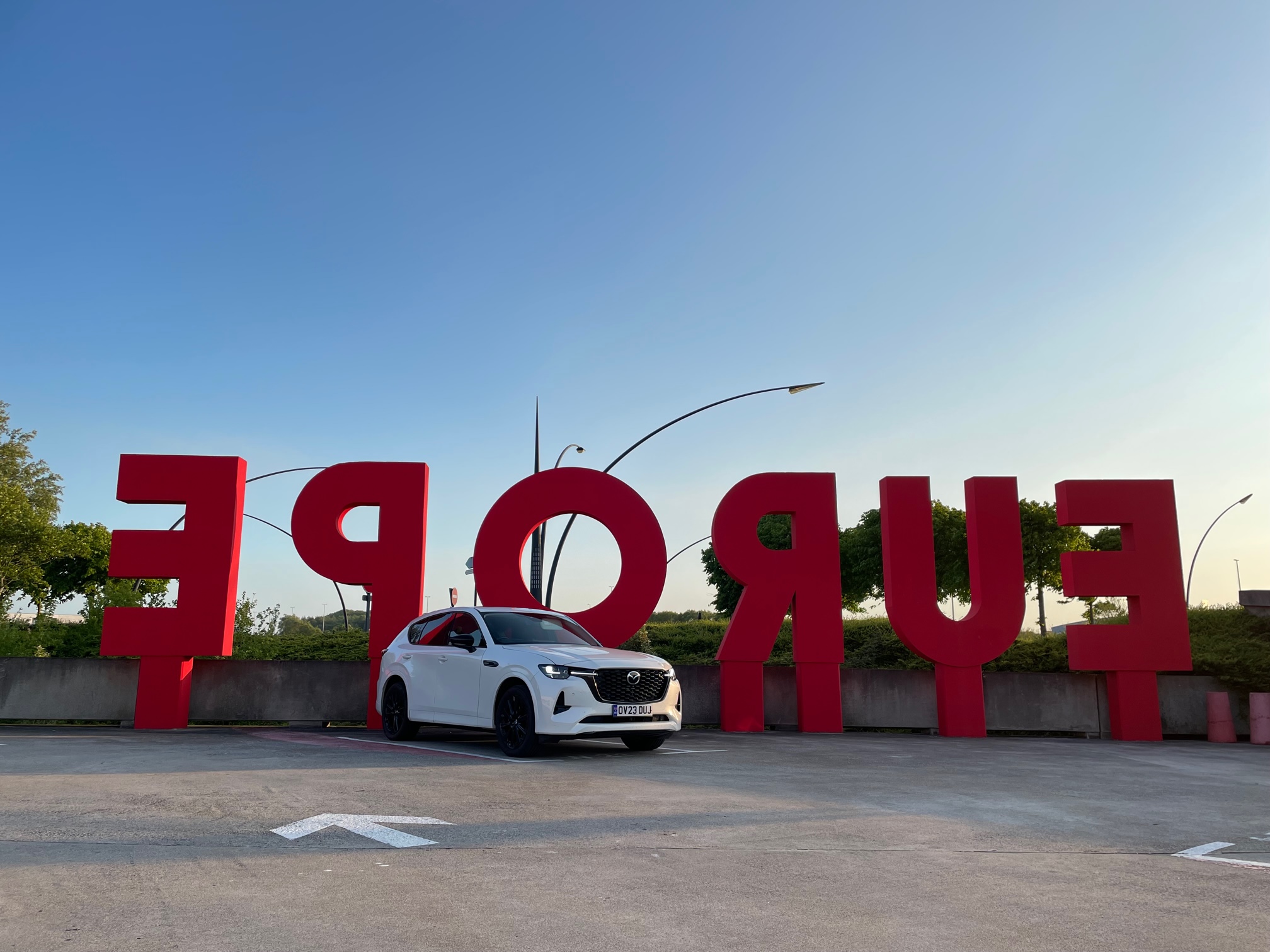 Things improve a bit if you turn off the overly-eager start stop system, which – as the CX-60 is a mild hybrid – is able to temporarily switch off the engine even while driving at 70mph. So far though, we've chosen improved fuel economy over a smooth driving experience, and have left this switched on.
Dramas and iffy gear changes aside though, we've well and truly fallen for our CX-60. The buckets of torque, fabulous (for a diesel) soundtrack and comfortable interior mean it's never a chore to get behind the wheel – for short or long journeys.