What is it?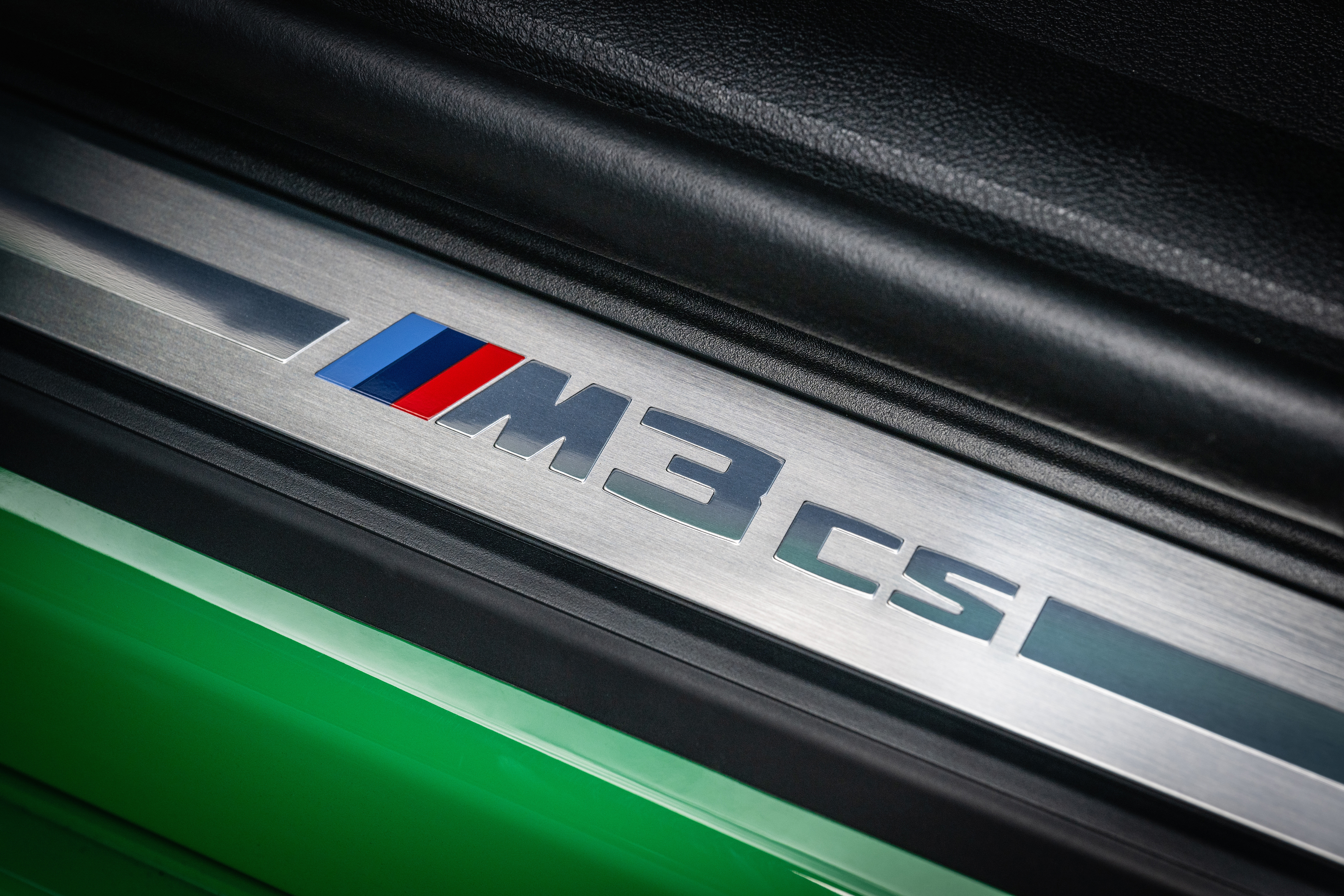 >
You might remember the M5 CS. It has risen to become one of the all-time greats of BMW history – a true battleship saloon that can deliver breathtaking performance in a package that is still relatively easy to live with. Well, BMW is looking for a compelling second edition with this – the M3 CS.
You could call it the 'baby brother' to the M5 CS; it follows the same hardcore process as its larger stablemate and aims to eclipse the success of the previous M3 CS which was something of a star in itself.
What's new?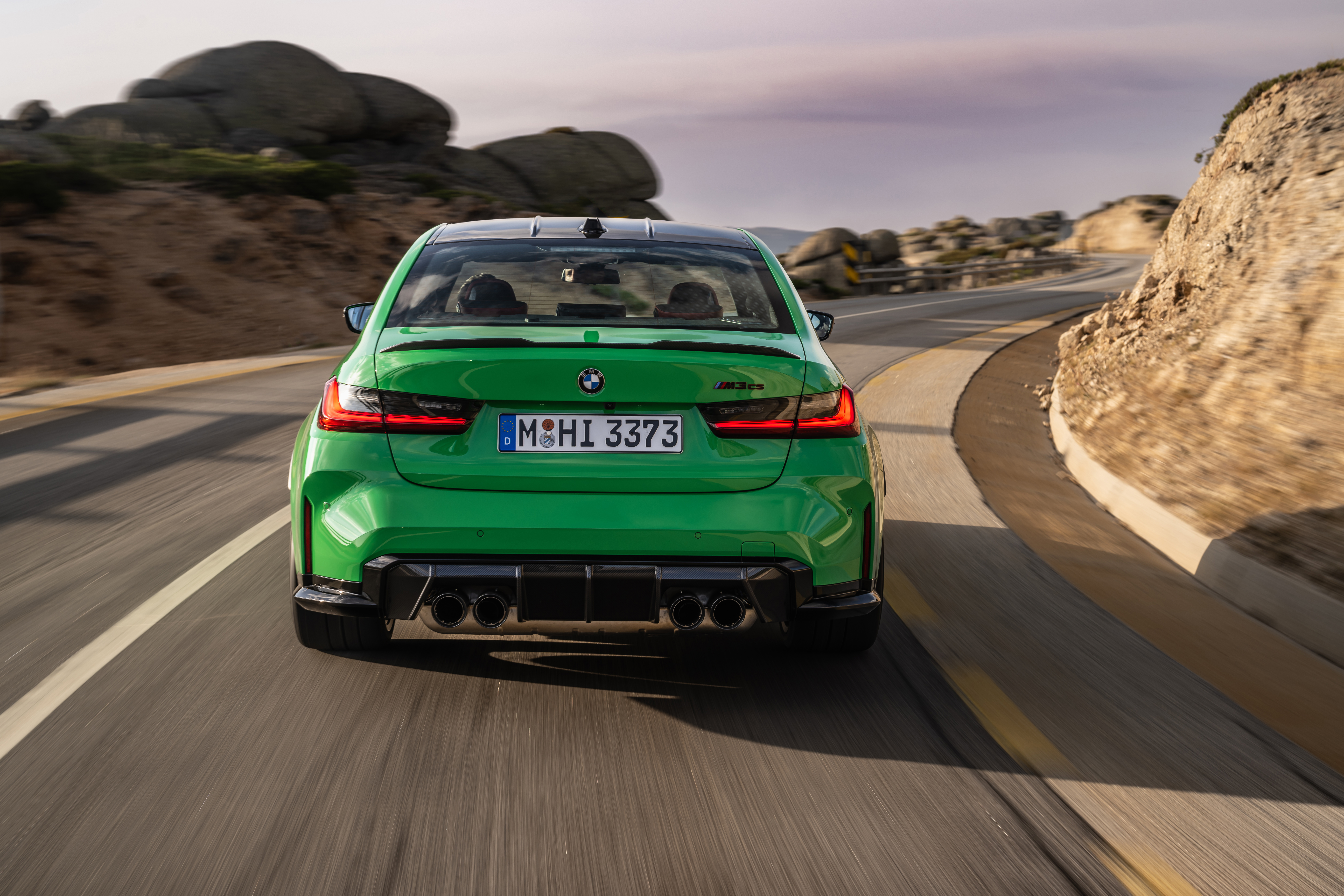 >
Last year's BMW M4 CSL had a lot of influence over this new CS, taking the same lightweight approach in a variety of other areas. There is loads of carbon fibre-reinforced plastic (CFRP) dotted around to help drive the car's weight down, while the chassis and steering have been tuned specifically for this model. It's also produced in very limited numbers, so seeing one on the road will be a rare event.
The outside is pretty daring, too, playing on the standard M3's already distinctive design and taking it right the way up to 11 – if you're after a car to fly under the radar in, this probably isn't it.
What's under the bonnet?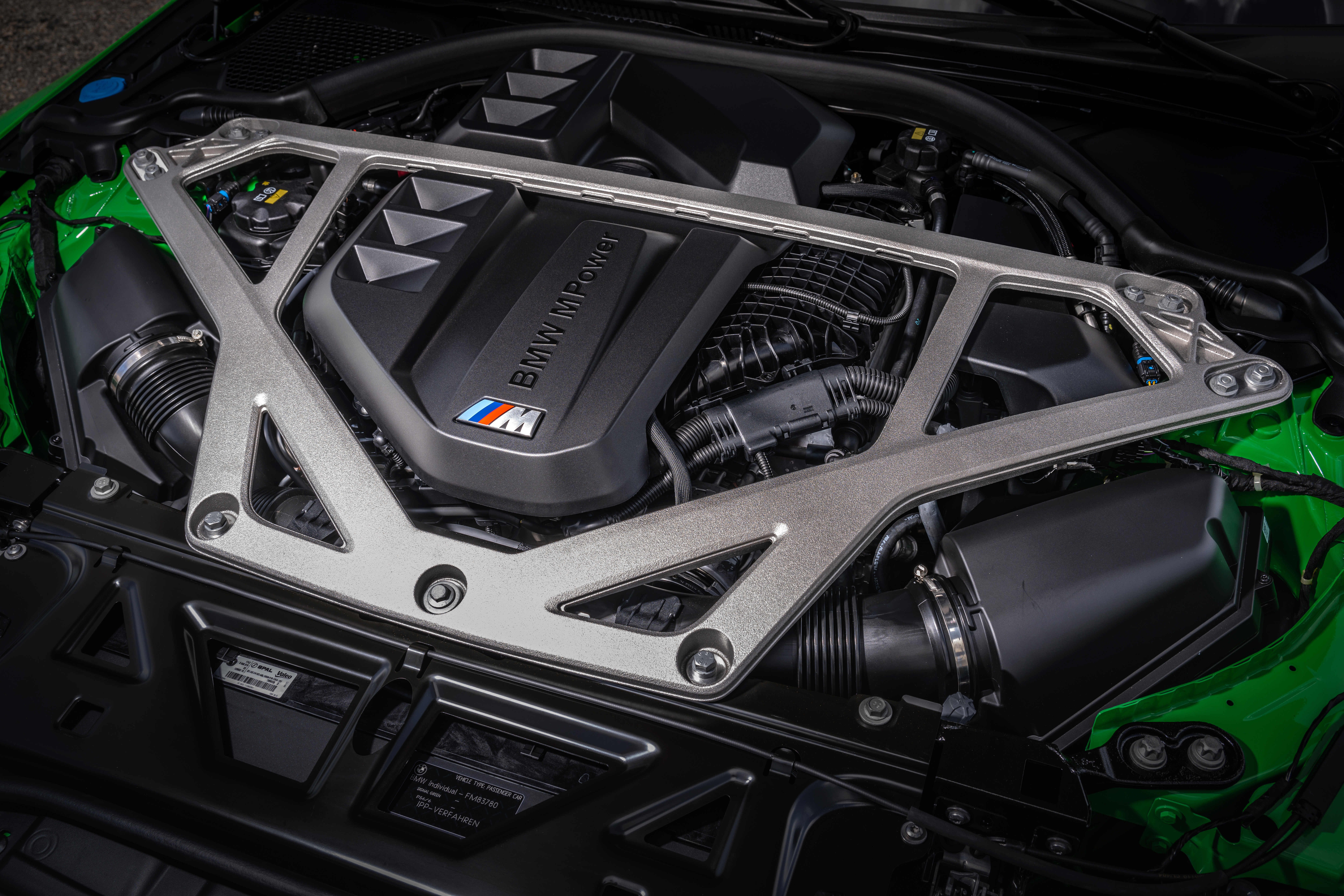 >
You'll find the same 3.0-litre twin-turbocharged straight-six petrol engine underneath the bonnet of the CS as you would in the regular M3, but BMW has upped the power from 503bhp to a heady 542bhp. You still get BMW's xDrive all-wheel-drive system, too, which allows you to switch between rear- or all-wheel bias depending on the situation. In maximum attack modes, the CS will do 0-60mph in just 3.2 seconds and carry on to a top speed of 188mph.
BMW says you should be able to see 28mpg on a very good run, while CO2 emissions stand at 230g/km.
What's it like to drive?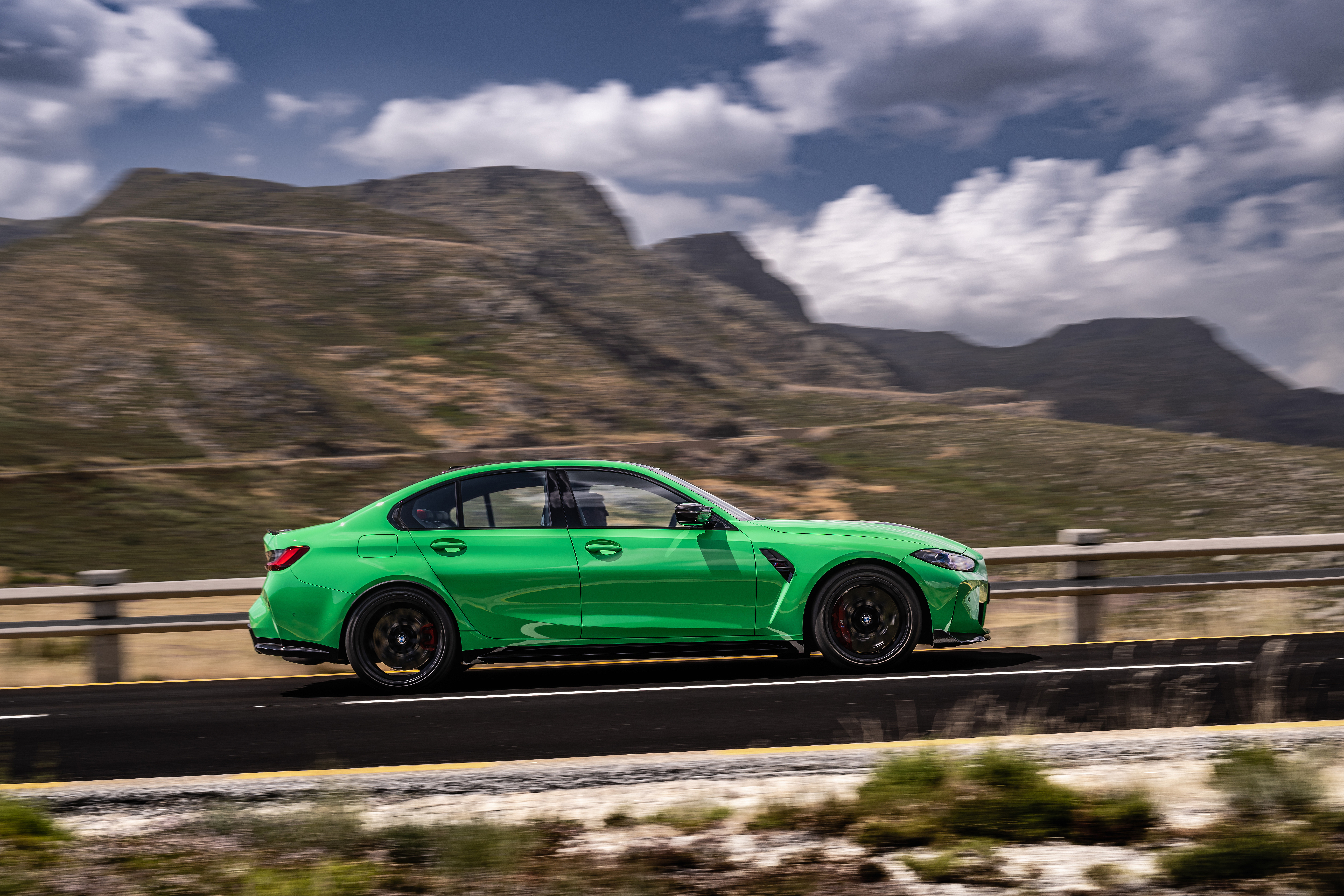 >
When a car has a massive set of stripes on it, huge flared wheel arches and an exhaust note that can cackle like a witch on a broom, you're usually prepared for quite the driving experience. The CS is hard, unfiltered and uncompromising but it feels like a regular M3 that has been freed and allowed to run a little faster.
It's superb in the corners – though we'd like a slightly more direct steering feel – while the extra power does mean that the M3 CS is even more eager away from a dead stop than the standard car. Is it as easy to live with on a daily basis? No. But as a tool for making that route from A to B as exciting as possible, it's top-notch.
How does it look?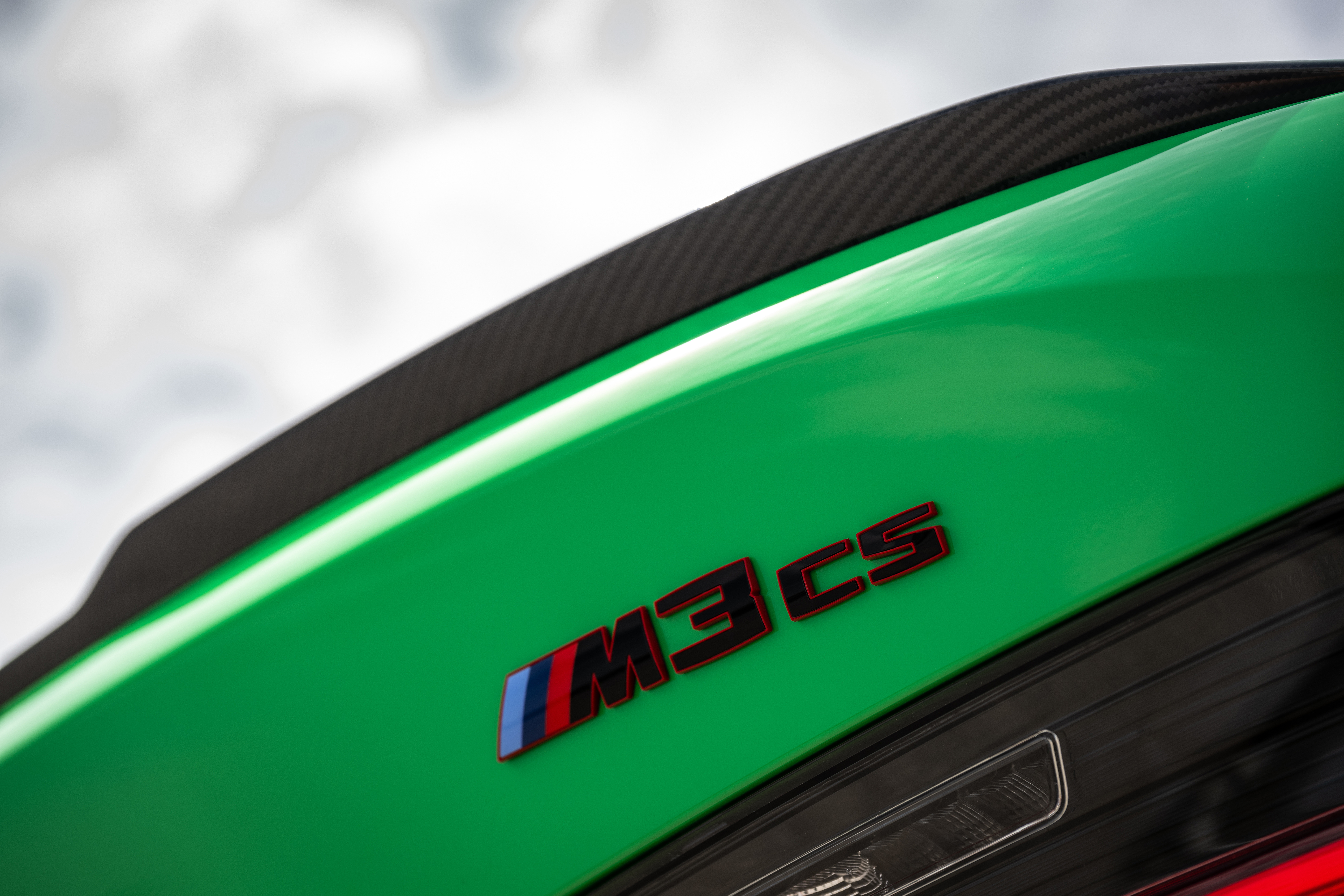 >
As we've already touched upon, the M3 CS definitely isn't a shy and retiring performance car. Our test car, finished in white with contrast black stripes and gold wheels really took this whole effect one step further and you can't fault this car for the way it turns heads. Is that a positive or negative? You'll have to decide.
We do like the four-door layout of the M3, too, and it helps to make it look a little more 'regular' than the three-door M4. There's no M3 CS Touring just yet, either, so this is by far the most practical super-performance 'M' car after the larger M5.
What's it like inside?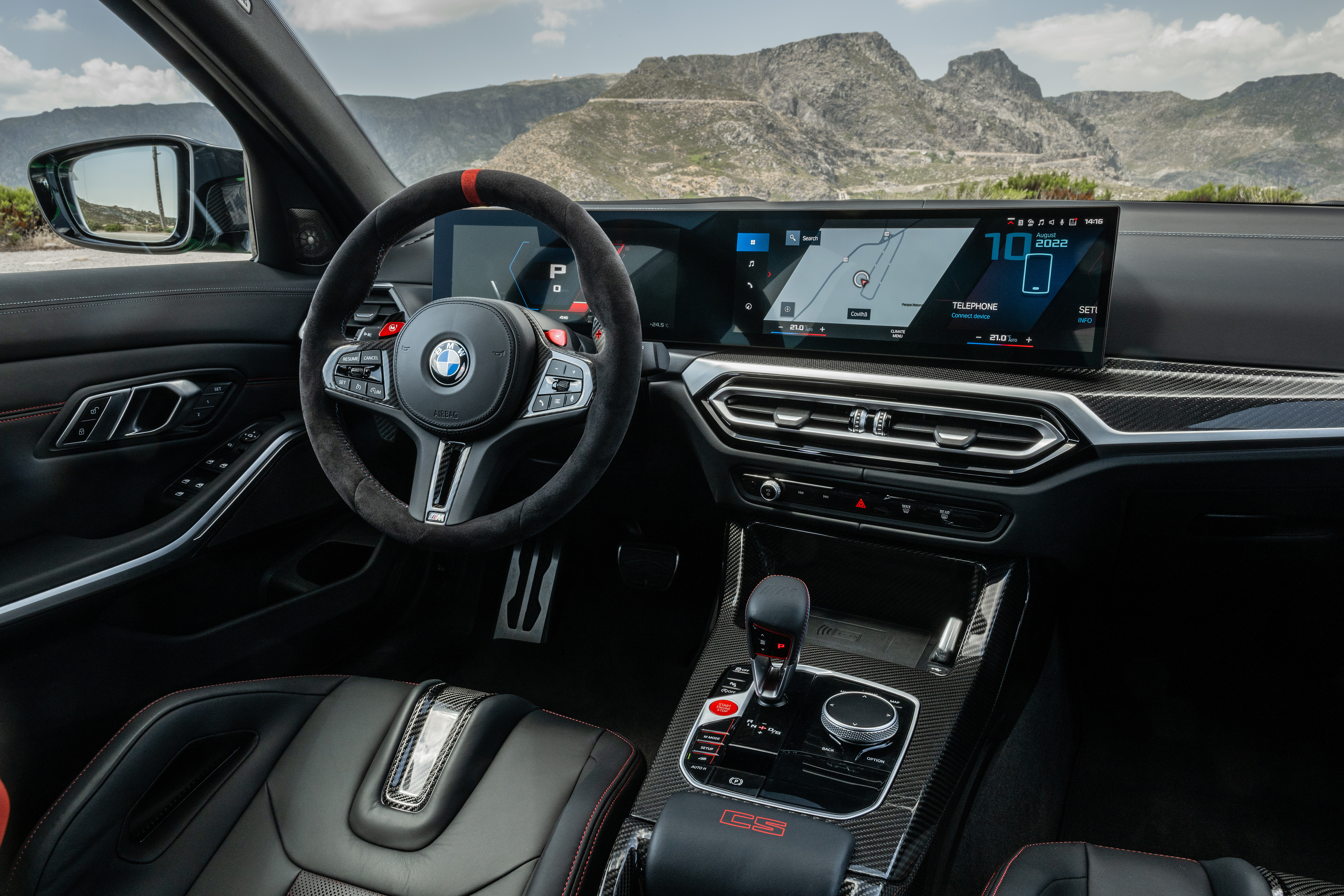 >
You can tell that the M3 CS means business as soon as you're inside. The huge bucket seats – with their illuminated CS badges – hold you snugly in place, while the adjustment of the steering wheel means you can pull it right up and into your chest. The CS hasn't been put on a full diet, however, so you still get very usable rear seats and a large boot so, in theory, it could be a good family car – albeit one that is quite focused on performance.
The central armrest has been removed and replaced with a small pad, but you could argue that since the rear seats, speakers and infotainment system are being kept in place, why couldn't you just have the regular – and comfier – armrest in place as well? If you're going to do lightness then you might as well go the whole hog or not at all.
What's the spec like?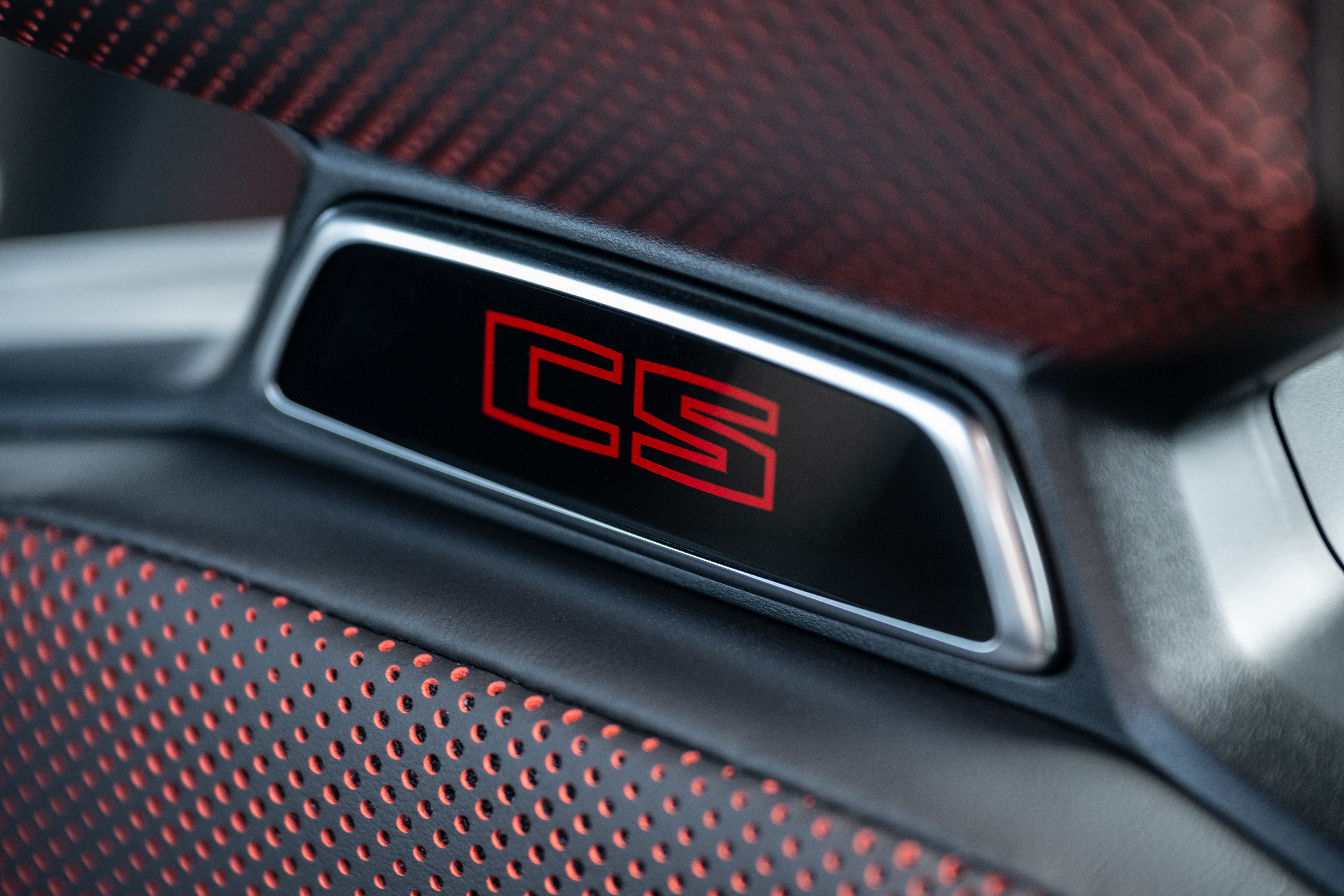 >
Much of the CS is centred around performance, but you do get plenty of more comfort-orientated features, too. As mentioned, there's the large curved infotainment display which is really easy to use and intuitive. BMW's rotary controller remains on the M3, too, so you can use this if you don't fancy changing features using the touchscreen.
'Our' car came in at £123,250 – which is an awful lot of money – but the list of standard equipment was reassuringly comprehensive. Features such as Harmon/Kardon stereo, the carbon bucket seats and cruise control all came included as part of the car's standard price.
Verdict
With the M5 CS setting such a fearsome reputation, this new breed of M3 CS had quite an uphill battle to begin with. However, given the way it drives and how involving it is from behind the wheel, we'd say it's done a great job of climbing out of the large shadow cast by its bigger brother.
The effort that BMW has gone to in order to make this CS significantly better to drive than the regular M3 can't go unnoticed – this is one special edition which genuinely feels special.