What is it?
>
You can't get away from the rise of the adventure motorcycle. It's akin to the surge in popularity of SUVs in the car world, with these confidence-inspiring models bringing greater visibility, improved long-distance comfort and generally better versatility over your 'traditional' motorbike.
But how do you get into this segment? Well, Honda believes that it's with the CB500X. It's an adventure motorcycle with slightly smaller dimensions than your full-sized adventurers, but with no less capability. We've been finding out what it's like.
What's new?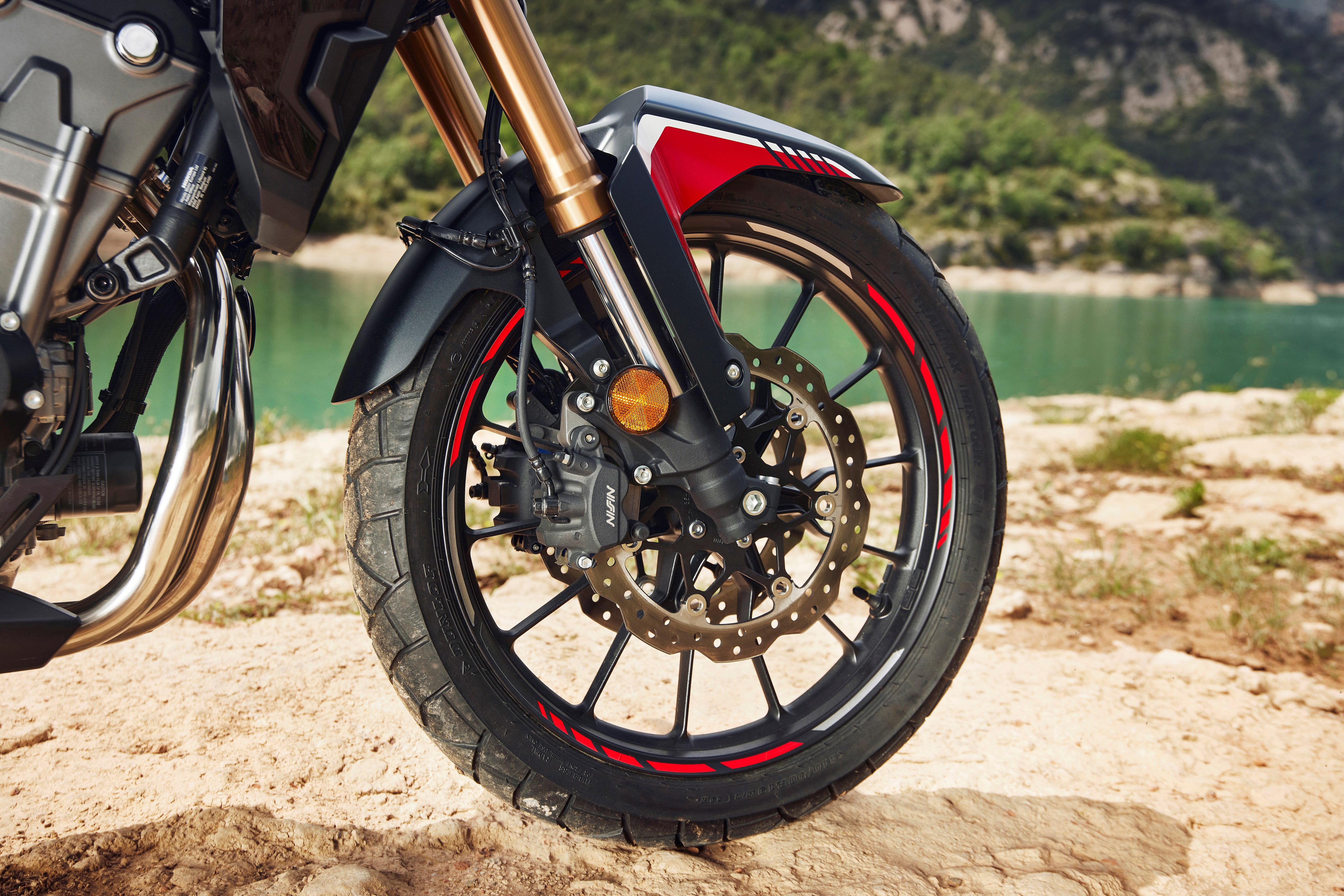 >
Honda calls the CB500X its 'mini adventurer' but that hasn't stopped it from kitting it out with some big-bike equipment. Striking gold 41mm Showa front forks are one of the most notable inclusions, as are dual front discs for capable stopping power. A lighter swingarm has been included to sharpen handling, too.
It's worth mentioning that the CB500X remains A2-friendly, too. It means that if you're riding on an A2 licence you'll be able to use the CB500X with a restrictor, ensuring that younger riders are able to get a slice of the adventure action too.
What's it powered by?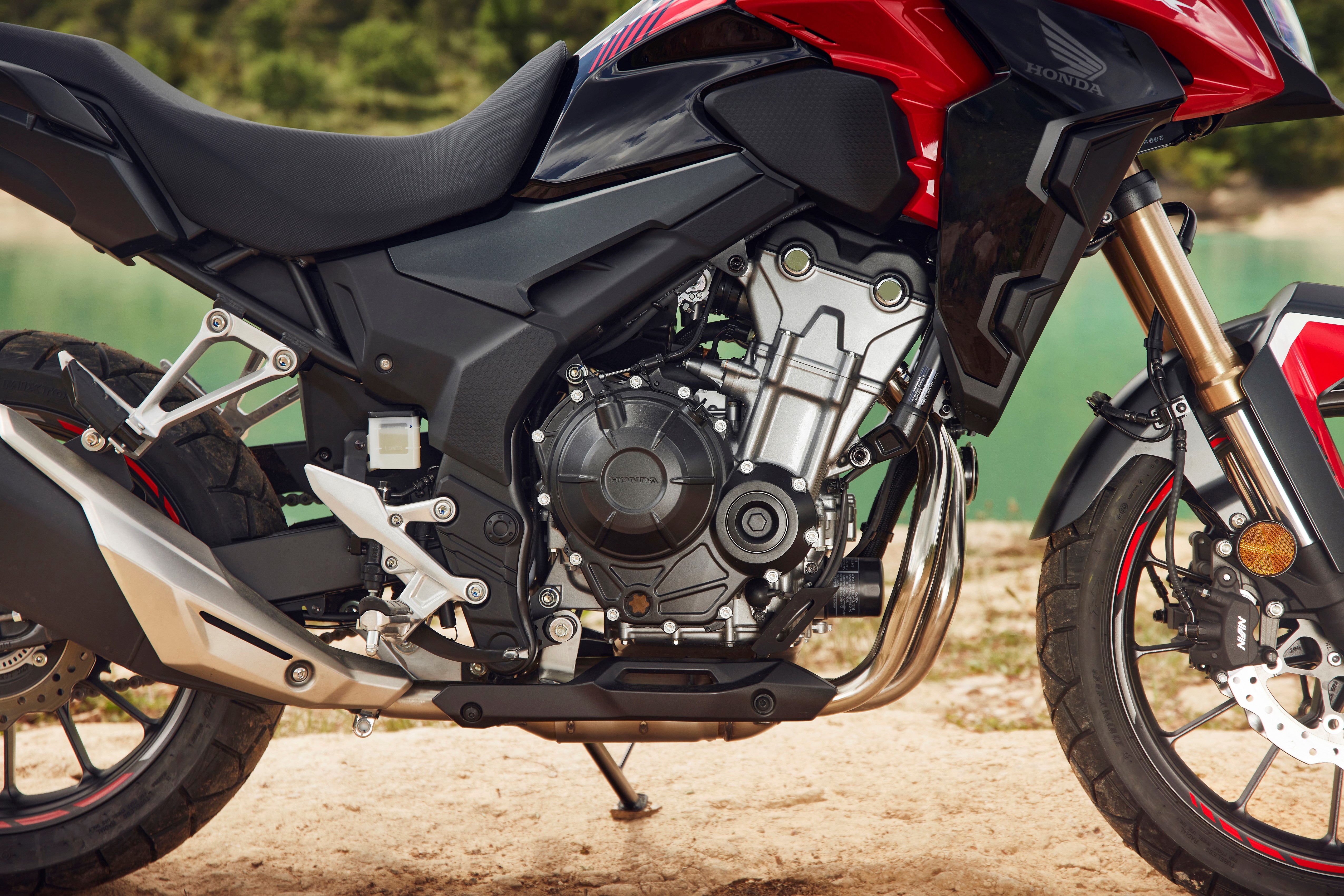 >
Beating away at the heart of the CB500X is a 471cc liquid-cooled parallel twin-cylinder engine, bringing 47bhp – with peak power arriving at 8,600rpm – alongside 43Nm of torque. It's run through a six-speed gearbox, too, which is easy to operate and coupled to a light, new-rider-friendly clutch.
One of the biggest draws to the CB500X is efficiency. Honda says you should get up to 78mpg and, during usual riding, we achieved 75mpg – so on longer rides you could probably go above and beyond that claimed figure. When you consider the CB500X's low CO2 emissions of 82g/km, it's clear that this is one very efficient way to get around and will definitely prove cost-effective for commuters looking to cut back on fuel usage.
What's it like to ride?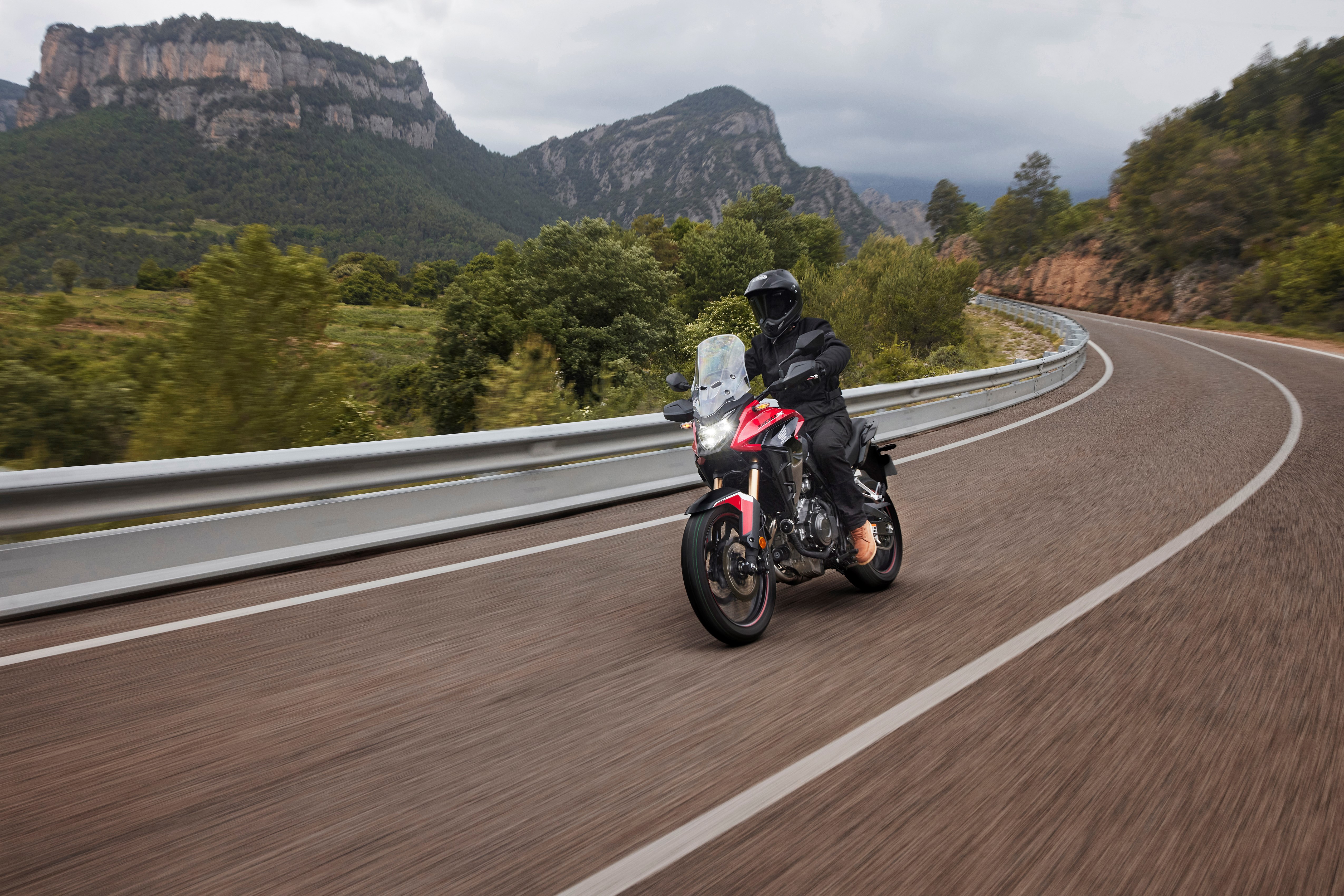 >
The revisions made to the CB500X in 2022 focused on making the CB500X lighter and more agile to ride and it's clear to see that these changes have paid off. It feels really nimble in the bends, yet reliably planted when you're travelling at greater speeds. The suspension also does a great job of ironing out the worst of the road imperfections, while the front screen really helps to divert airflow away from your chest when you're on the motorway – the CB500X makes longer journeys a breeze as a result.
The engine is responsive and has more than enough punch for most occasions. The throttle isn't too 'snatchy', either, so newer riders should be able to get on with it easily. In terms of size, this tester is five foot eleven and could easily get both feet flat when stationary with the CB500X.
How does it look?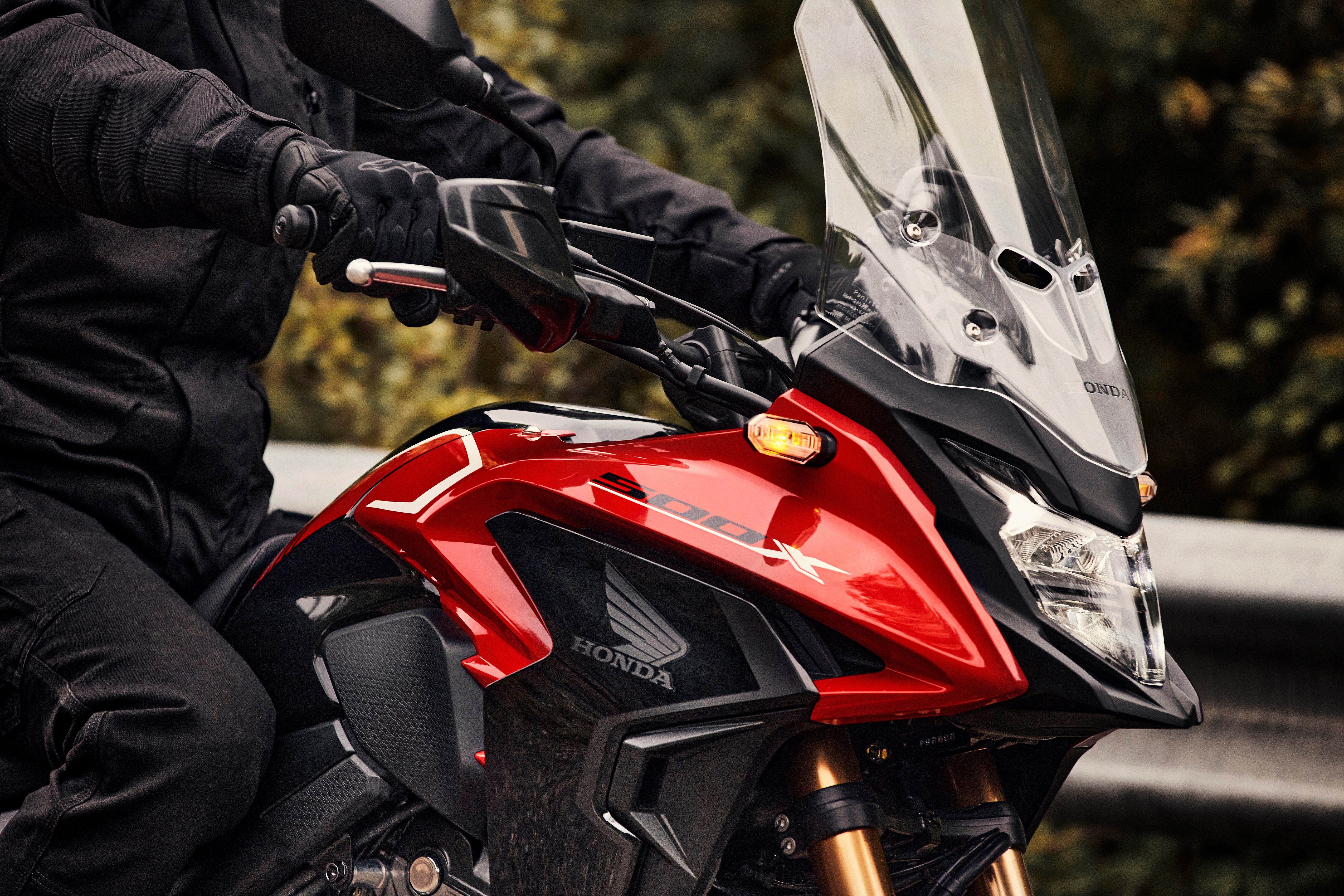 >
Honda has added a new eye-catching colour for its 2022 revisions to the CB500X. Called Pearl Organic Green, it adds a really adventure-ready flavour to the motorcycle and, when coupled with the gold Showa front forks, creates a really premium feel to the bike as a whole. It'd be quite nice to match this gold component with some gold wheels – akin to Honda's Africa Twin – but it's still a very handsome bike overall, to our eyes at least.
You've also got the option to really expand the CB500X's load-carrying abilities with a range of panniers and boxes, while 'our' test bike came with a handy yet compact tank bank which is ideal for storing items such as phones, debit cards or sunglasses.
What's the spec like?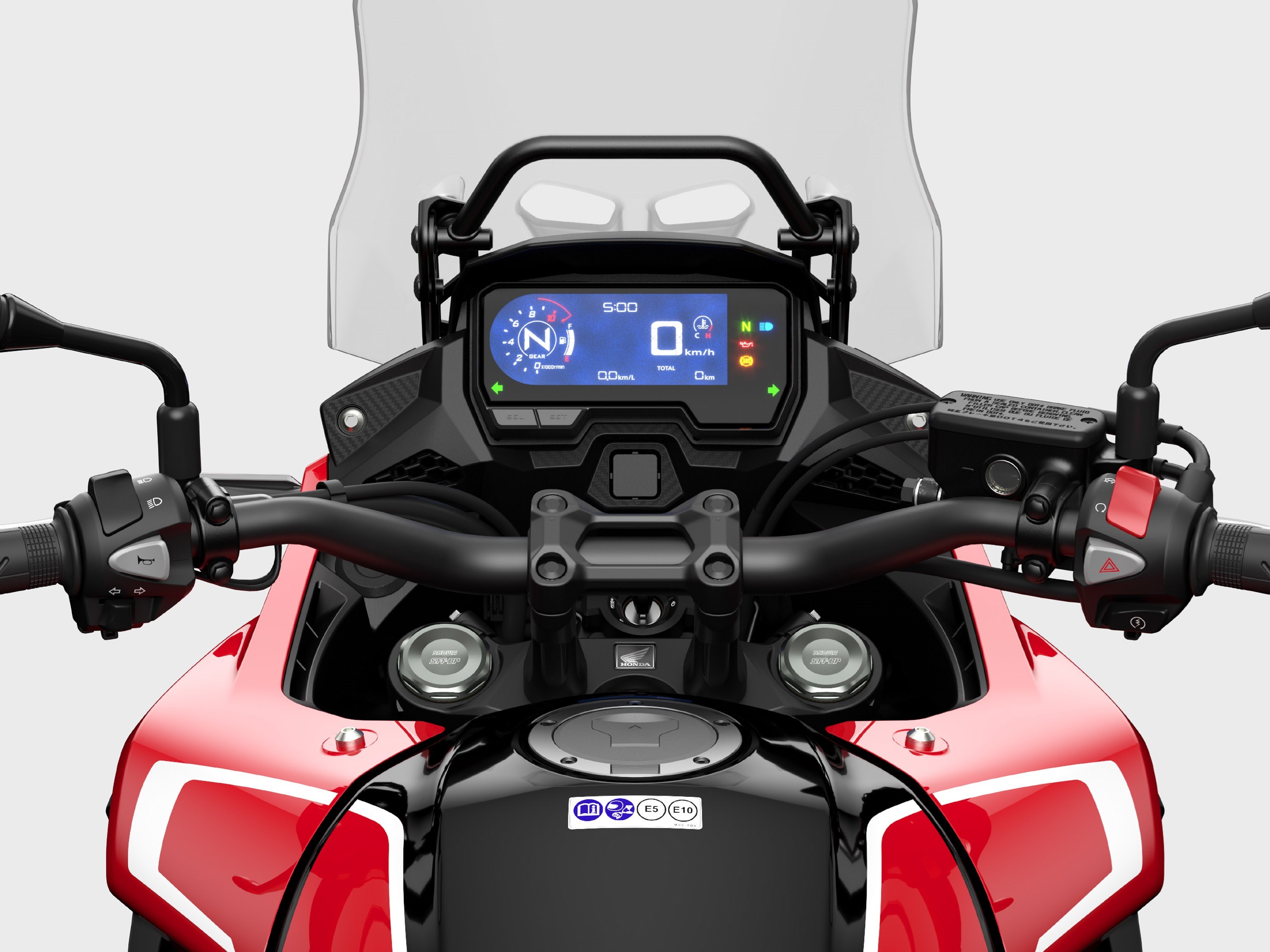 >
Prices for the CB500X start from £6,699, with all versions getting a full LCD dash setup with speedo, dual trip meters and gear position readouts, among other features. It's really clear to see – even in bright sun – and has all of the information you need at a glance. Some of the switchgear around it does feel a little cheap, but this is to be expected given the CB500X's price which is pretty low in adventure bike terms.
Honda has included upgraded LED lights for its latest version of the CB500X, too, while the indicators are mounted nice and high on the front of the bike for better visibility.
Verdict
The CB500X feels like the ideal starter adventure bike. Approachable performance, great running costs and an A2-friendly positioning mean it's wide open for a variety of riders of different abilities and sizes.
But even hardened, experienced motorcyclists will be able to enjoy the CB500X's versatility and go-anywhere nature, while its fuel-sipping nature will ensure it won't cost the earth to keep going, either.