What is it?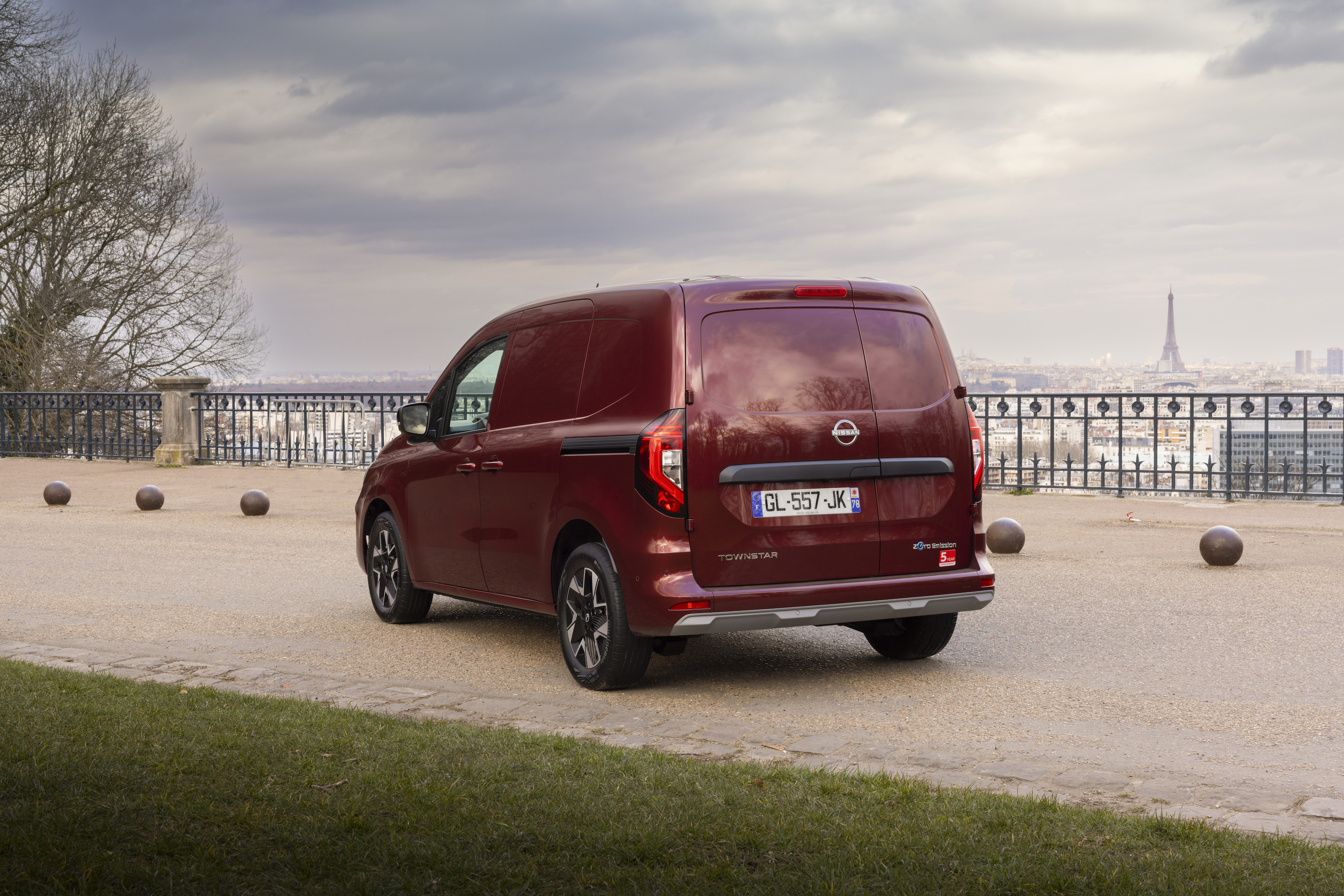 While Nissan is acknowledged for its Leaf being the first truly mass-market electric car, this firm's impact on the commercial vehicle segment shouldn't be underestimated either. Its e-NV200 was one of the first vans to be offered as an EV, and it was a huge hit, accounting for 40 per cent of all electric vans sold, even in its latter years.
Following that van up is a tough ask, but a few years after the e-NV200 was dropped, here we are with its replacement – the Townstar. This time, Nissan's had to use its Alliance partner Renault's Kangoo as its basis but reckons its experience and strong EV customer base give it the edge. But is that the case?
What's new?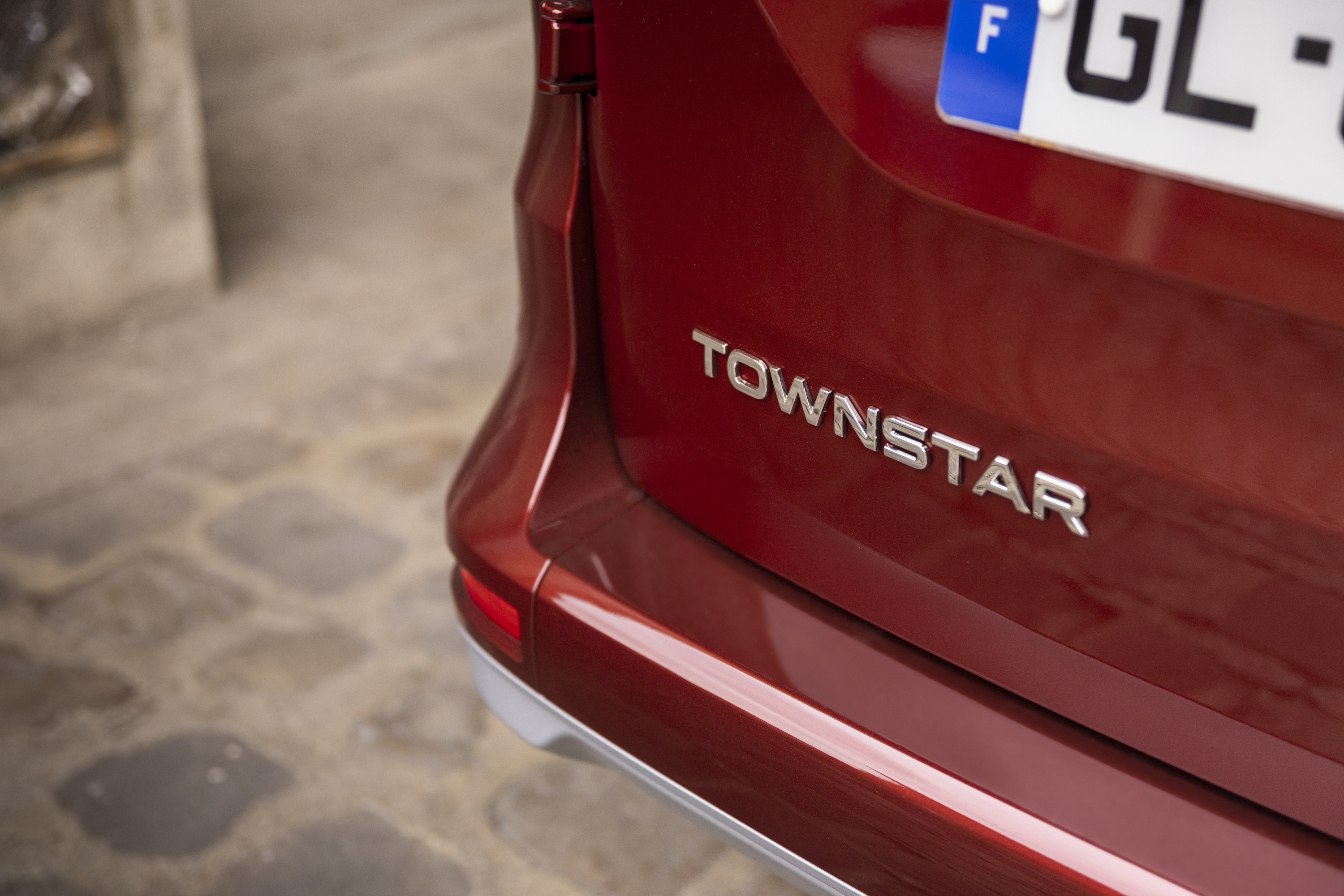 The e-NV200 was really starting to show its age by the end, so this Townstar – which is part of Nissan's new 'star' van-naming policy, incorporating the Primastar and Interstar – immediately feels more modern.
It's got a particularly car-like interior, with a large touchscreen and digital dial display fitted to higher-spec models, along with a multitude of new driver assistance features, with Nissan boasting about 20 new technologies being introduced to the Townstar.
What's under the bonnet?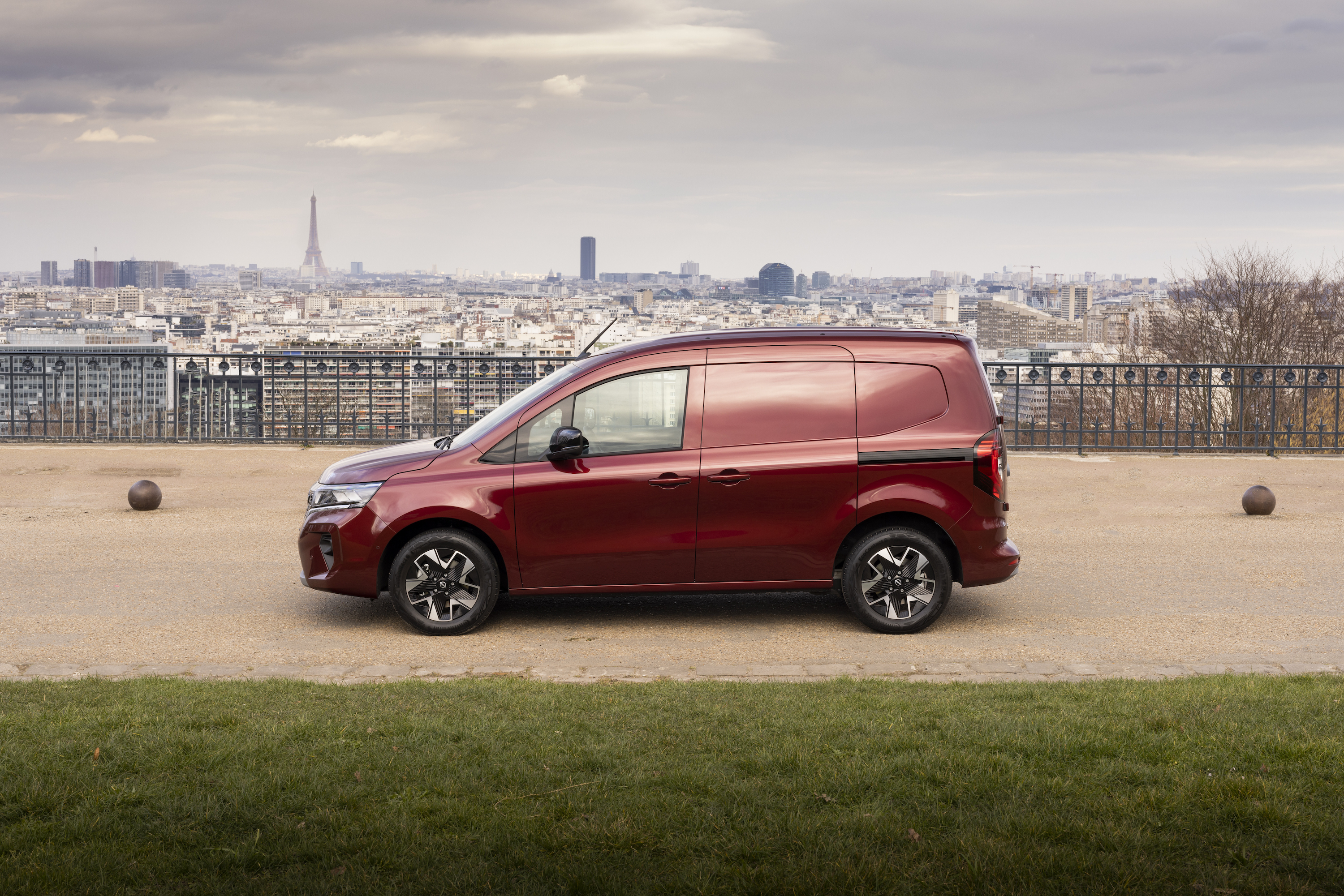 Though you can find the Townstar with a 129bhp 1.3-litre petrol engine, here we're trying the EV. There's only a single powertrain offered, which uses a 45kWh (usable capacity) battery paired to a front-mounted electric motor producing 120bhp and 245Nm of torque. That allows for a 0-60mph time of 13.8 seconds on the smaller 'L1' version we're trying here, and a top speed capped at 84mph.
When fully charged, Nissan claims up to 183 miles from a full charge – around 50 per cent more than the 124 miles you used to get from an e-NV200. You can also charge it quicker too, with 80kW DC rapid charging able to top the battery to 80 per cent in 42 minutes. It's worth noting that the entry-level Visia model misses out on the rapid charging option and that the fastest you'll be able to charge it is 3.7 hours with an 11kW socket, rendering it useless for anyone doing any longer journeys.
What's it like to drive?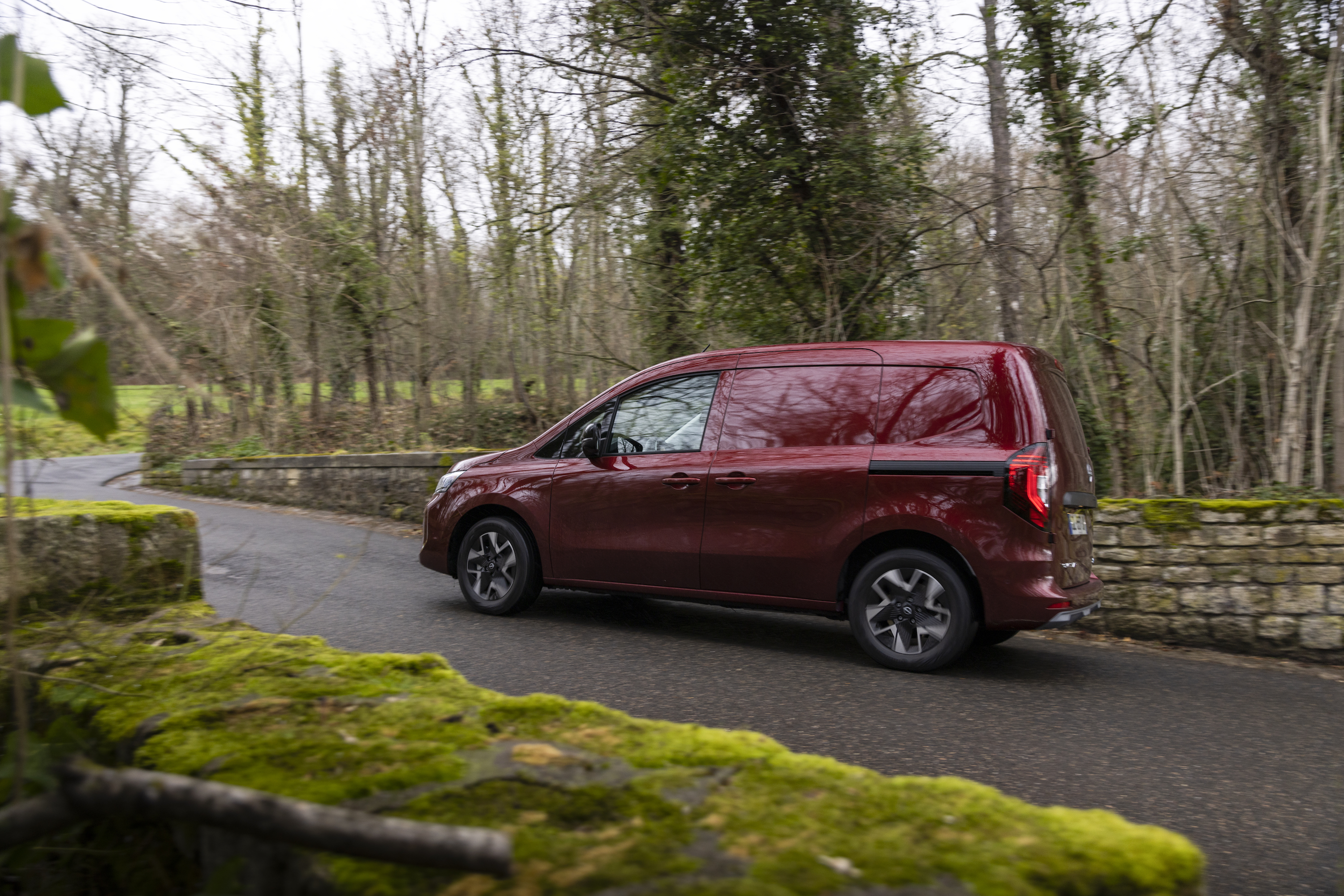 We can't give a full 360-degree verdict of the Townstar because all our driving was limited to central Paris, but first impressions are certainly positive.
It feels pleasantly nippy, and far more so than its 13.8-second 0-60mph time suggests, with the immediate torque of the electric motor providing plenty of kick. There are three modes of regenerative braking on offer, which is welcome, though even the harshest setting is a long way off being the 'one-pedal' drive you can get with Nissan's Leaf.
There are the usual creaks and small rattles that come with an unladen van, but the Townstar is generally comfortable and dealt with the rougher Parisian roads well, while the array of driver assistance technology is particularly commendable on a small van – self-parking, blind spot monitoring and adaptive cruise control typically only been found on far larger and pricier commercials.
How does it look?
There's only so much you can do with the design of a van to make it more stylish, but Nissan has done a good job. Arguably better looking than the Renault Kangoo it's based on, the Townstar gets a smart grille, with electric models getting a specific pattern inspired by that of Nissan's flagship Ariya. LED headlights are fitted across the range, another differentiator to the Renault.
All the vehicles we saw were also the smaller 'L1' model, which at less than 4.5m are refreshingly compact, and make a good deal of sense around the city. A longer L2 model is also offered, adding more than 40cm to its length.
What's it like inside?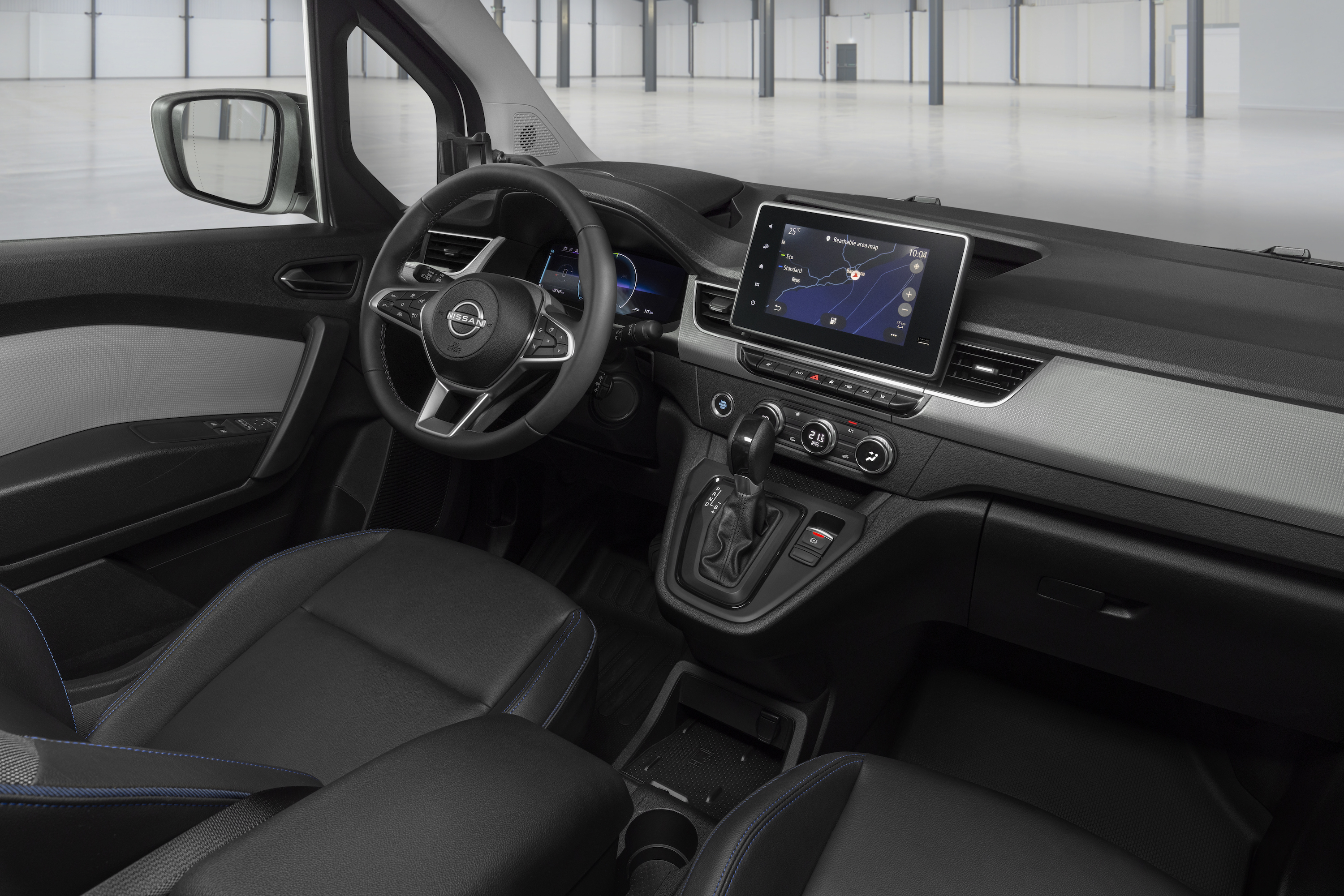 Jump inside the Townstar, and it's here where you can see the Renault influence. Cover the Nissan badges and this could be the interior of a new Clio. There's a smart steering wheel, while flagship models even come with a 10-inch digital instrument cluster – a rarity in compact vans. It feels durable inside too, with plenty of storage across the interior.
The load area is, importantly, a good size too, with room for two euro pallets even on the shorter L1 model, with a payload of 600kg on this and 800kg on the L2 version. A 1,500kg towing capability is quite impressive by electric van standards too. Later in the year, the Townstar line-up will also expand to include a 'Crew' version with rear seats,
What's the spec like?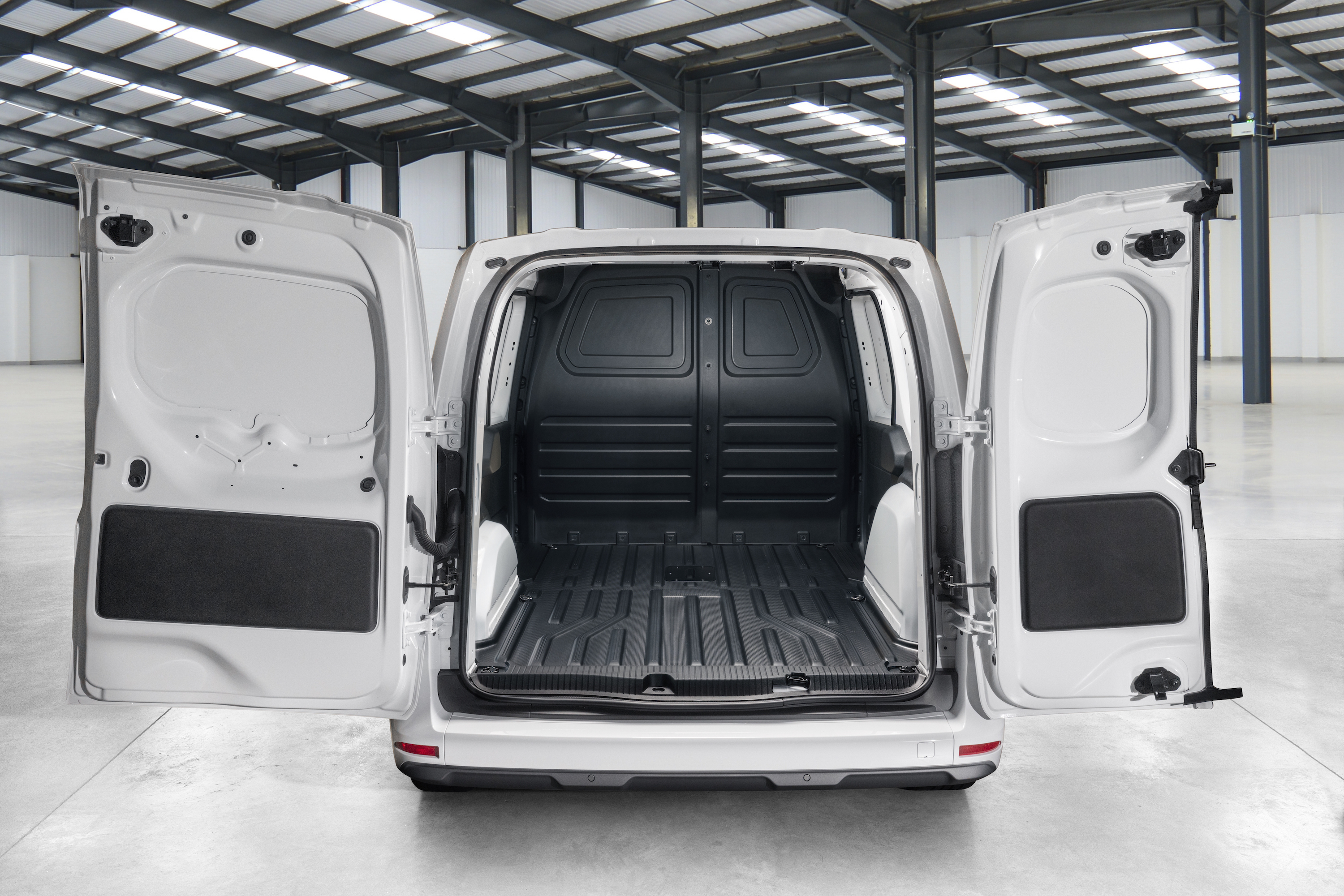 Kicking off the Townstar line-up is the Visia, and though it comes with LED headlights, air conditioning and Bluetooth, it misses out on rapid charging and safety kit, such as autonomous emergency braking, that we really think should come as standard on any new EV launched in 2023.
Make the step up to Acenta and it brings a pretty basic eight-inch touchscreen with Apple CarPlay and Android Auto, along with useful cruise control, rear parking sensors and electric door mirrors.
As you move up to Tekna, it loses the plastic unpainted bumpers and gains keyless entry, while the flagship Tekna+ is seriously well-equipped, including 16-inch diamond-cut alloy wheels, a heated steering wheel and all of the latest driver assistance technology.
Prices for the Townstar EV start from £30,845, rising to £35,745 for the top-spec Tekna+. Those prices are excluding VAT. This Nissan is also available for a £2,500 government grant available for small vans.
Verdict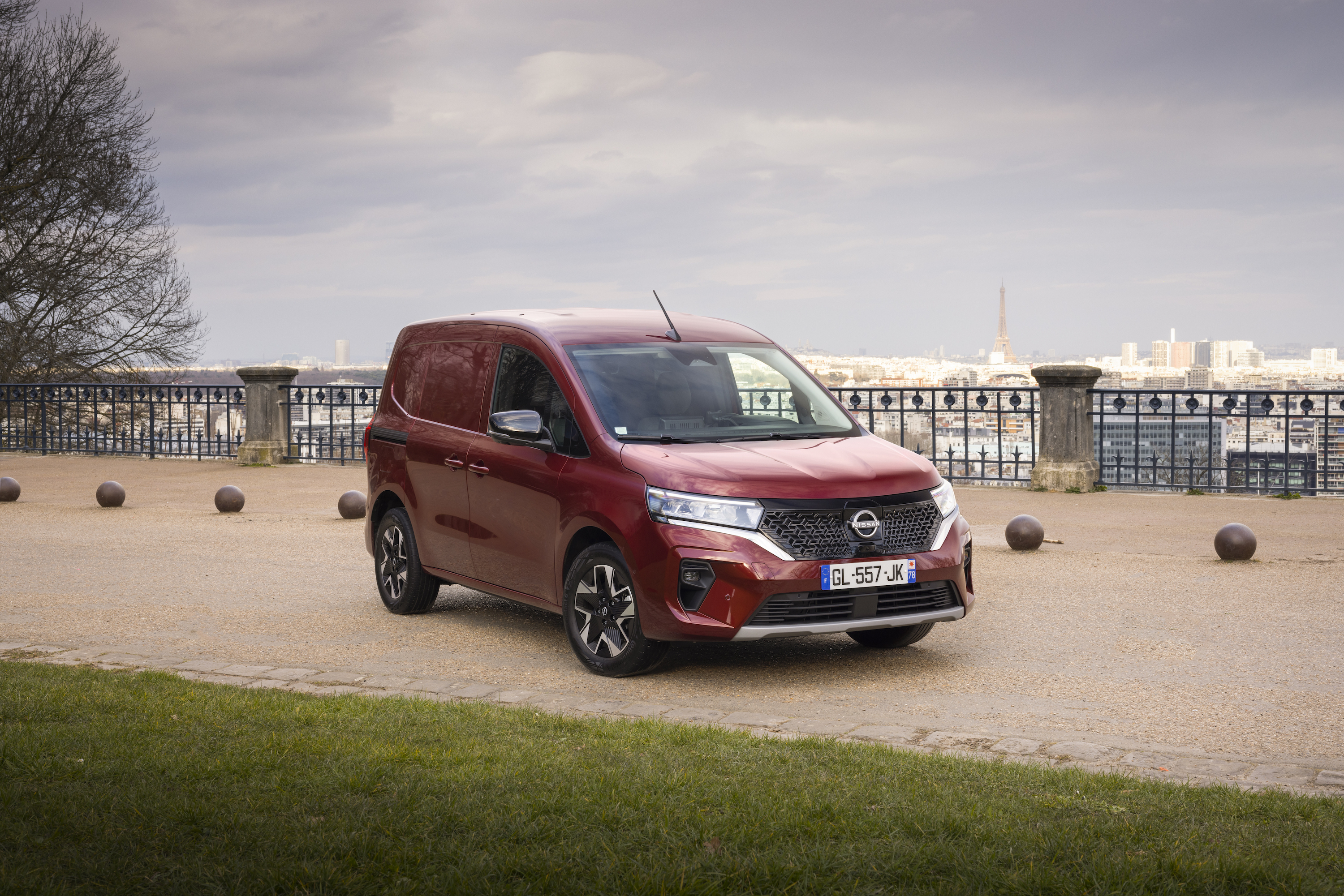 The Townstar feels a very welcome entry to Nissan's line-up. It's the firm's first new commercial vehicle for a long time and impresses with its generous levels of technology and good electric range.
We'd skip the entry-level Visia trim, which just feels a bit sparse, but opt for the high-spec model and this is a compact van that's useful, decent to drive and has an interior as good as many cars on sale.