What is it?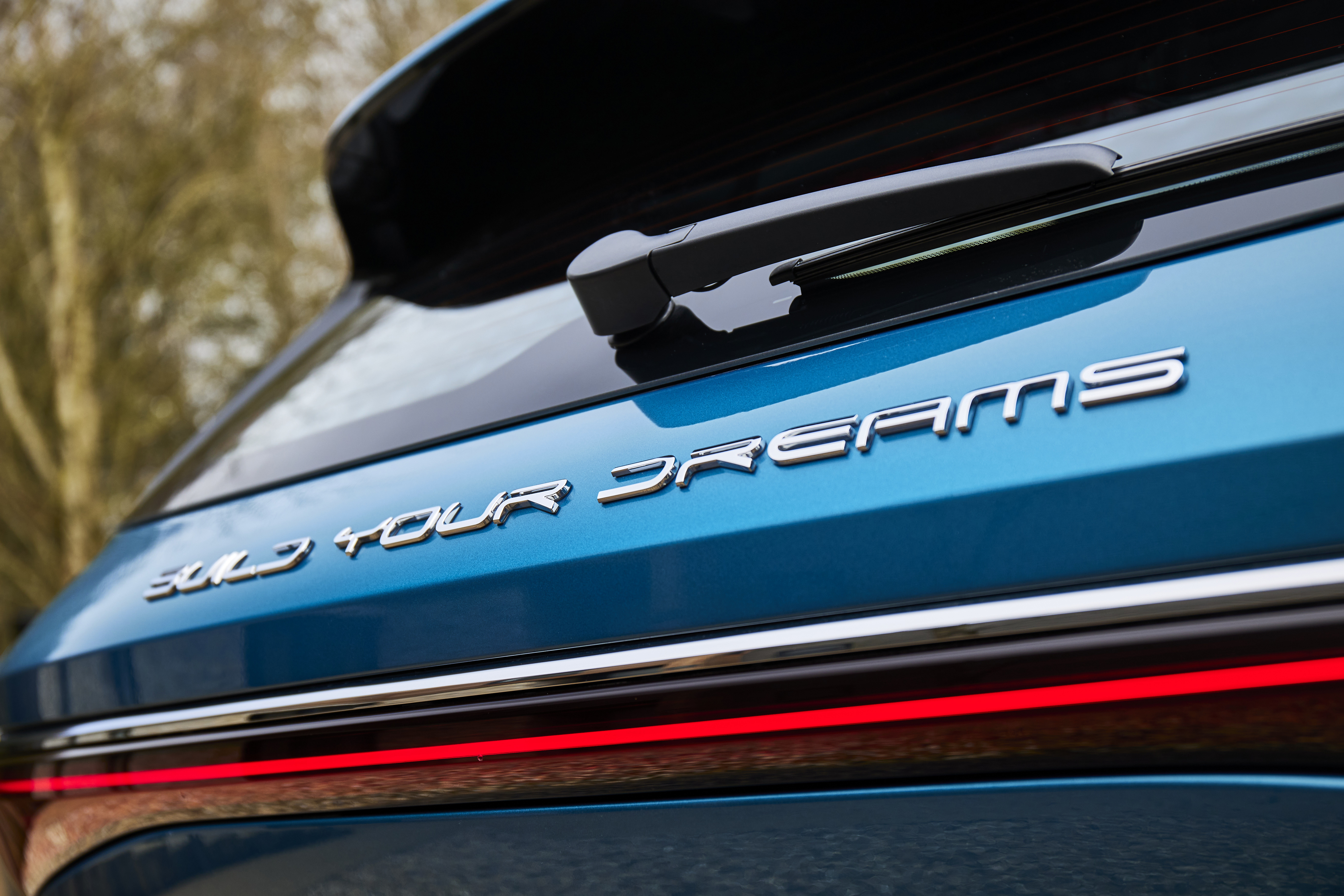 >
You may not have heard of BYD yet, but we're pretty sure that you'll be seeing them a lot more soon. The Chinese firm has its background in battery technology, so creating electric cars was always going to be a good fit. In fact, it has sold around 3.5 million cars worldwide already but has so far refrained from the UK passenger car market. It has, however, produced electric buses here already.
That's been the case until now. The BYD Atto 3 is its first full production car to arrive on these shores – it had previously trialled an older model called the E6 – but it's doing so with a wealth of technology and plenty of – as you might expect – cutting-edge battery systems.
What's new?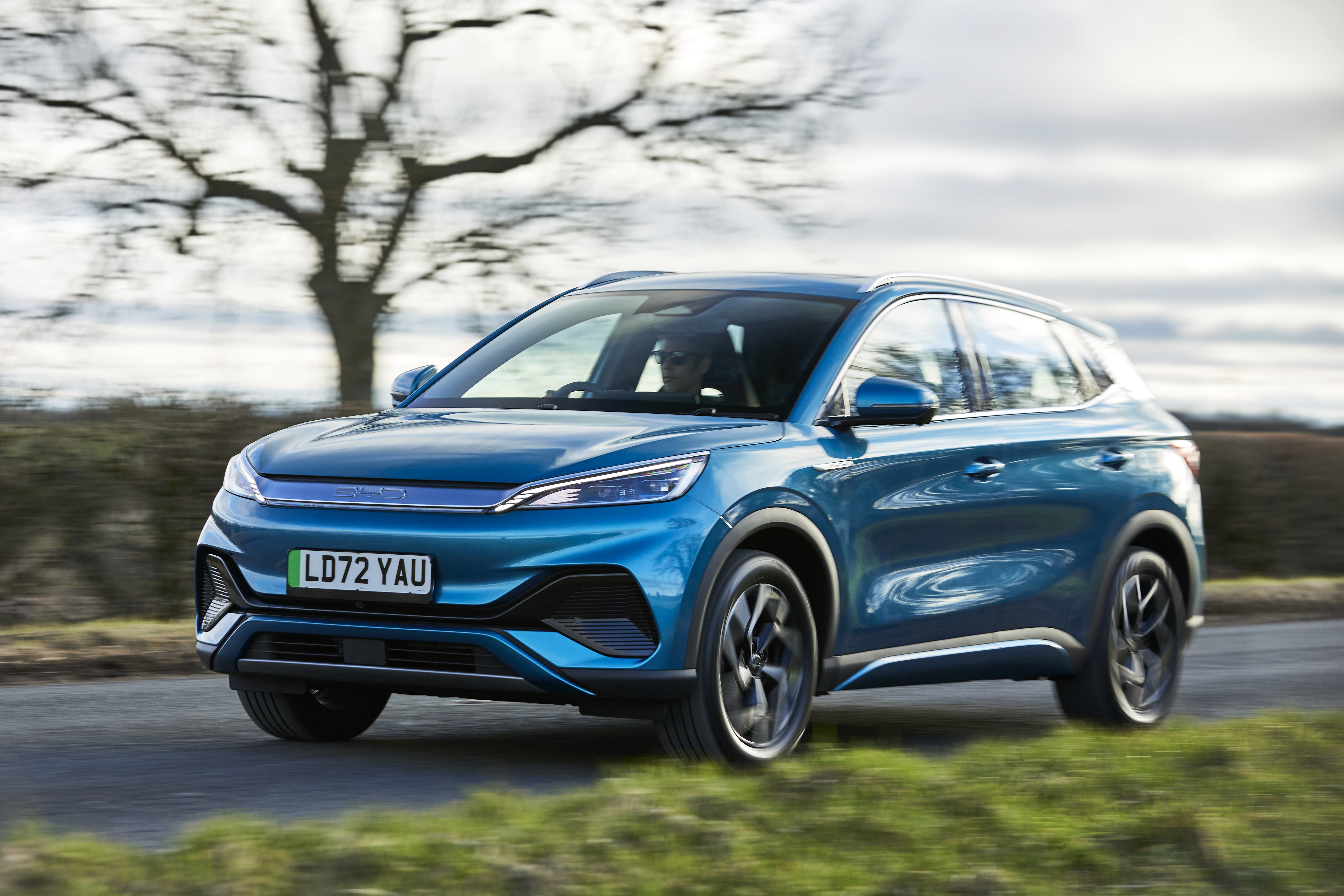 >
The Atto 3 is underpinned by a clever new 'Blade' battery which can offer a higher power density – meaning more range – for less space and weight. It also makes up an integral part of the car as a whole, so it's part of the structure rather than being an add-on – as is the case with some other cars.
Plus, BYD isn't going down some new direct sale route for its cars. Instead, it has partnered up with a range of dealer groups – including Arnold Clark and Lookers – so that its cars will be available in physical dealerships up and down the country. In fact, BYD says that you'll be able to get a new car within two weeks of ordering one.
What's under the bonnet?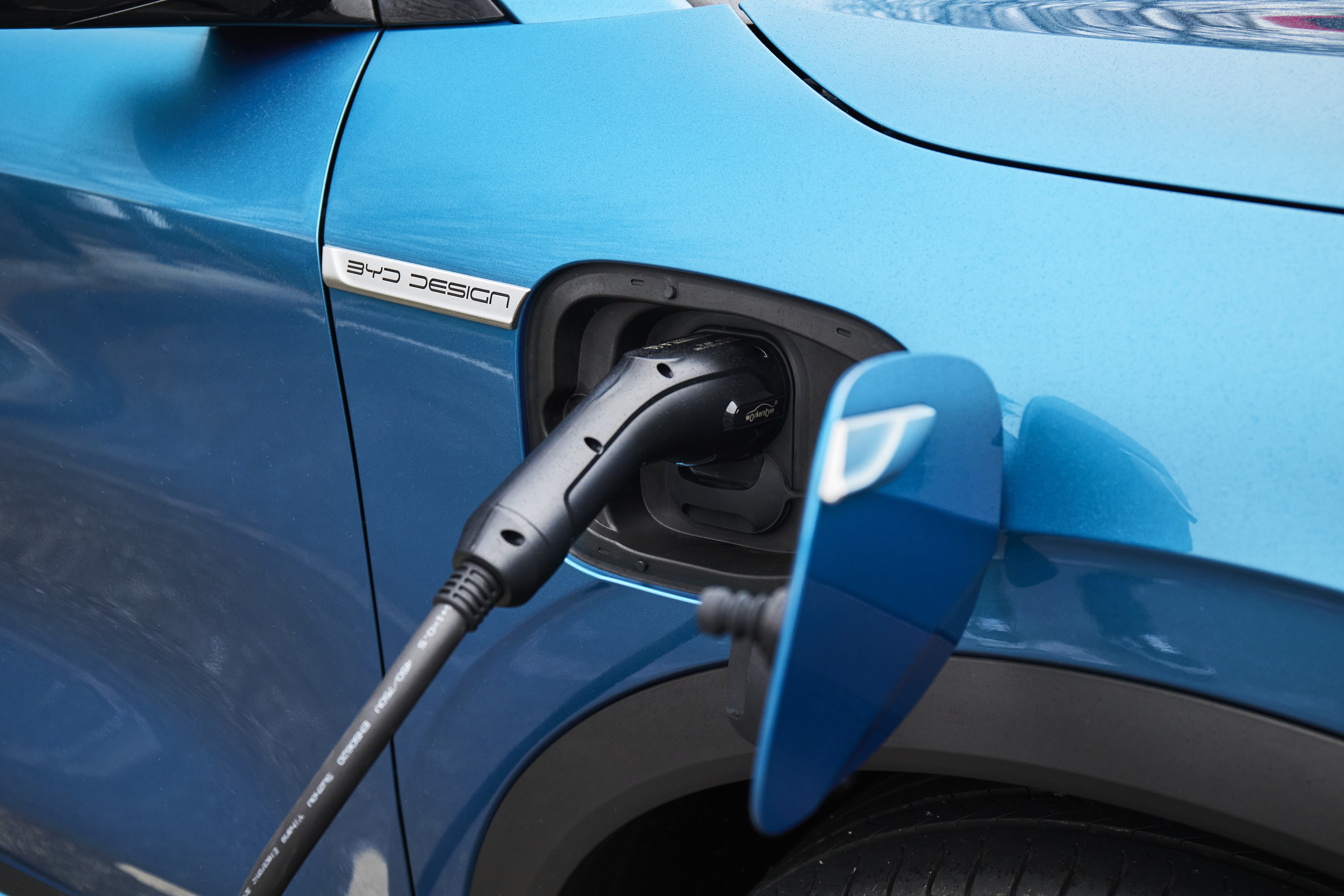 >
It's a pretty straightforward setup underneath the Atto 3. You've got a 60.5kWh battery bringing a range of around 260 miles, while a 201bhp electric motor means a zero to 60mph time of 7.1 seconds and a 99mph top speed. All quite par for the course.
The Atto 3 doesn't have the highest of charging limits, but it'll still manage a 0-80 per cent charge in 44 minutes when you're hooked up to a 150kW rapid charger. Plug in at a 7kW home unit and we're looking at a full charge in nine hours and 45 minutes. Again, these are figures which aren't all that groundbreaking when compared with some of the latest EVs on sale – but they're not behind the times, either.
What's it like to drive?
The cabin of the Atto 3 might be a little off-the-wall – more on that later – but the driving experience is familiar. The steering is well weighted while there's a pleasant lean towards a more comfortable ride quality than we've found with other EVs. The overarching sensation you get of solidity – this feels like a well-put-together car that doesn't jiggle or fidget over bumps or poor road surfaces.
The performance available is more than adequate for this size of car, too, while the seats are a standout feature as they're really comfortable without being under-bolstered. The active steering is a little too intrusive in the bends, mind you; as the car tries to steer you around a corner it goes against your natural line and ends up feeling as though it wants to go one way while you're aiming for another.
How does it look?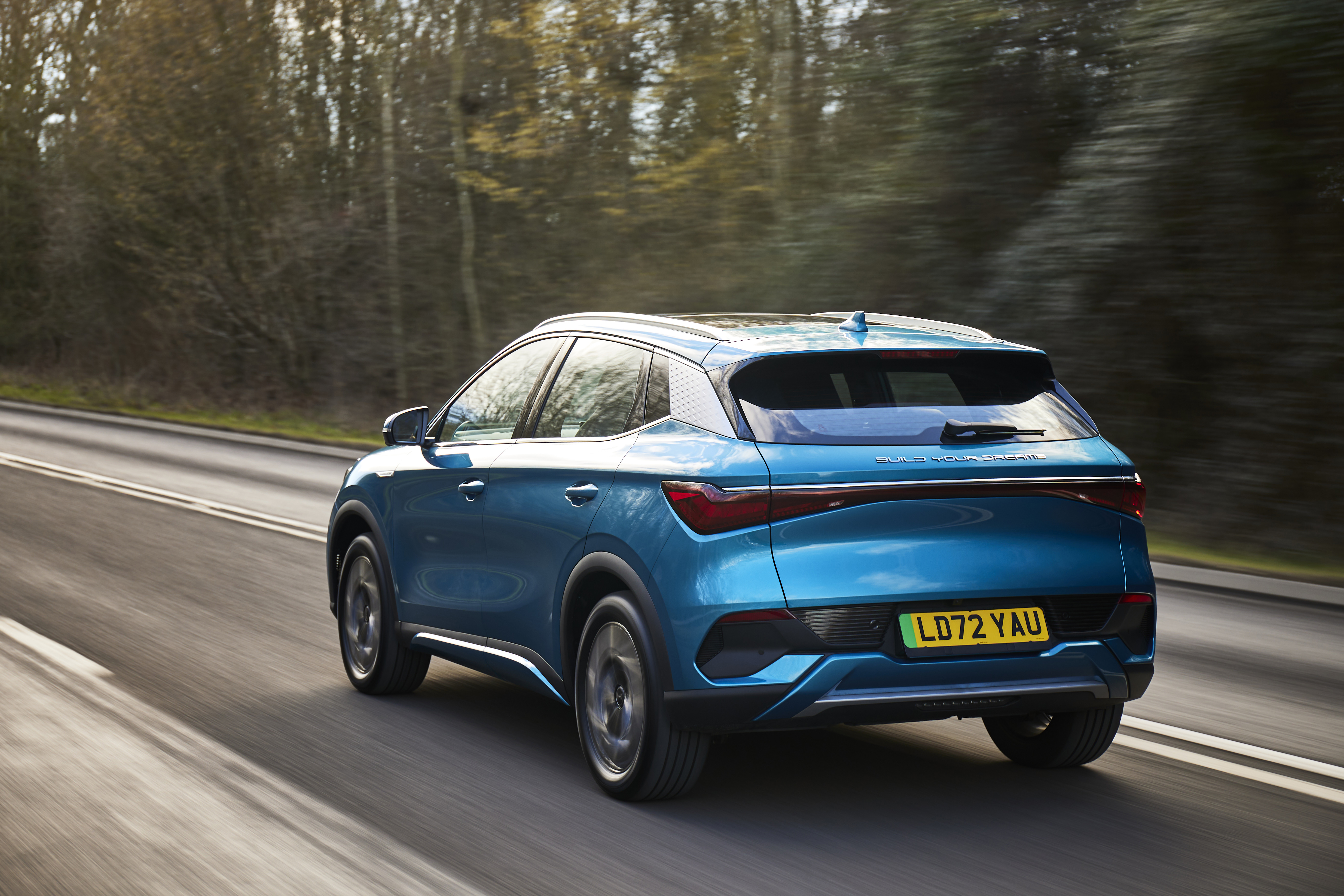 >
Much the same as the rest of the car, the BYD Atto 3's design strikes a nice balance between being interesting without trying to force itself into people's eyeline. The front end's slim headlights carve a nice, athletic portrait while the upright, SUV-like stance means that it's got a good deal of presence on the road.
Around the back, there are equally slimline lights tied together with a central bar. You also get BYD's name – or Build Your Dreams – spread out in lettering across the bootlid. This is down to personal opinion, of course, but the moniker is a little too 'Disneyland' for our liking.
What's it like inside?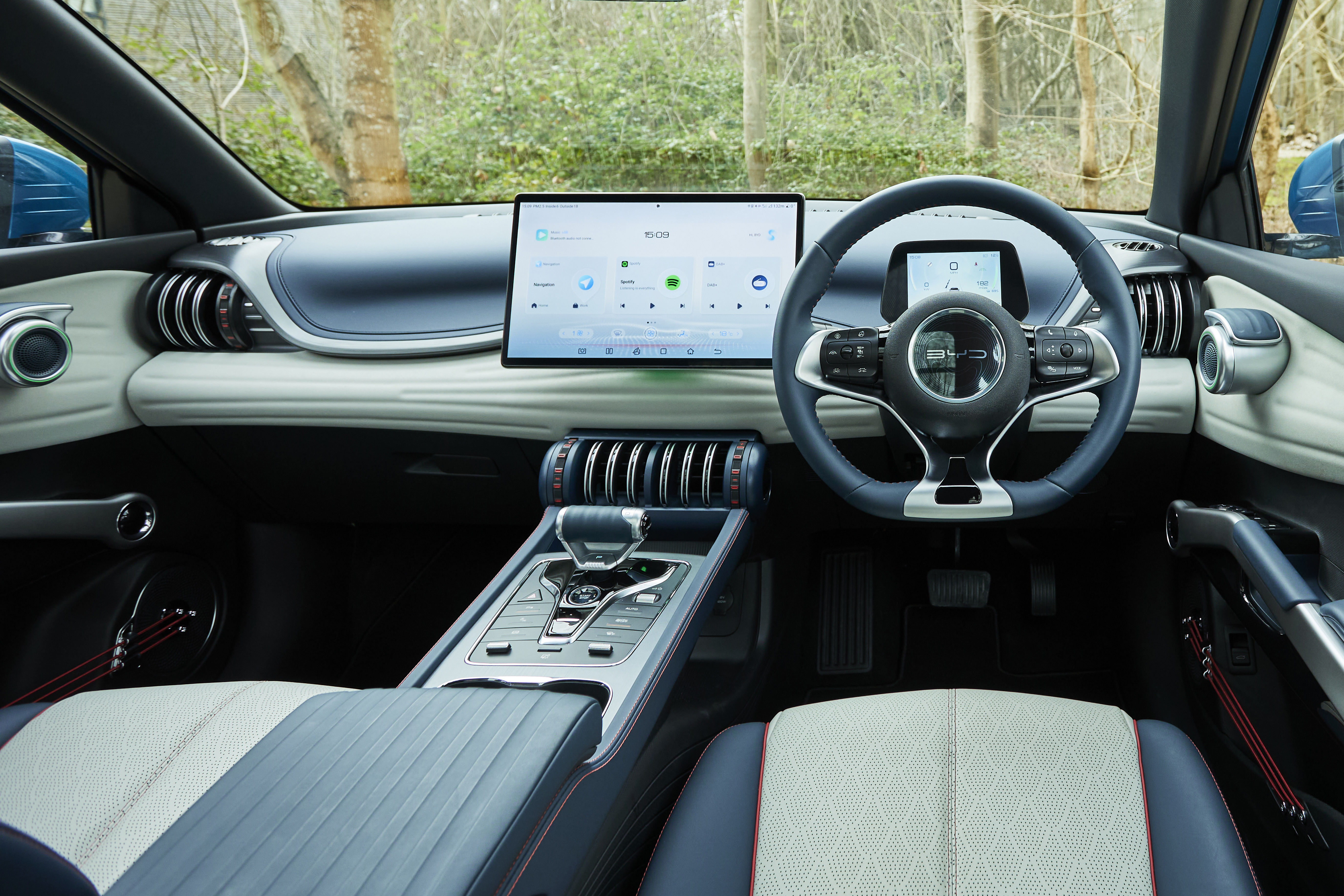 >
The fundamentals of the Atto 3's cabin are spot on. There's great headroom and legroom for those sitting in the rear, while the clear and open view for those up front is great too. As we've already touched upon, the seats are really comfortable, too. At 440 litres – or 1,338 litres with the seats down – boot space is more than adequate, though it's less than the 520 litres you'd find in the Audi Q4 e-tron.
Fit-and-finish is good, too, and the material quality is by and large on the money. We like some of the quirky features, too, such as the side pockets which have been designed like guitar strings or the chunky controls for the air vents. It throws a nice bit of colour and personality into the Atto 3.
What's the spec like?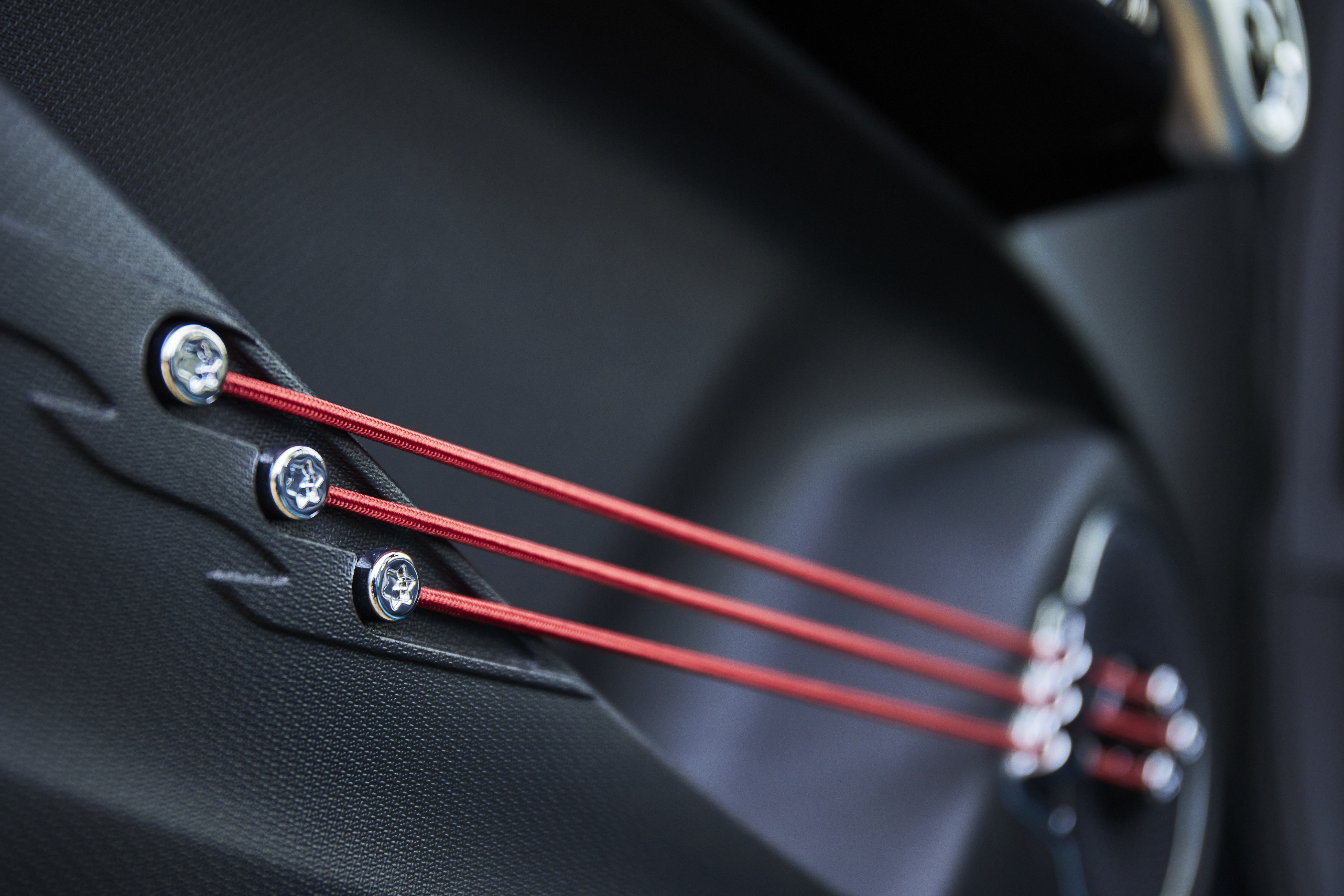 >
Prices for the Atto 3 kick off from £36,490, rising to £38,990 for the top 'Design' spec car. In fact, there are only three trim levels to choose from, as well as five exterior shades. All cars get a panoramic sunroof as standard, alongside LED headlights and 18-inch alloy wheels. Importantly, a heat-pump comes as standard – it's an option on many EVs – and this helps to boost efficiency in cold temperatures.
Entry-level Active and mid-level Comfort specs get a 12.8-inch central screen while 'Design' models boost this up to 15.6-inches. Whichever you choose, they all rotate – so you can have it either landscape or portrait at the touch of a button – while the software it runs is really quick and easy to use. Every model gets BYD's own voice command function, as well as wireless smartphone charging.
Verdict
The BYD Atto 3 feels like a car that has been designed specifically to slot into a place left by a traditional petrol or diesel car. It's easy to drive, easy to live with and easy to look at, too, while its £36,490 starting price makes it particularly attractive given the level of standard equipment you get.
BYD's only stumbling block is heritage. Being relatively unknown means it's starting out as a new kid on the block for the EV segment. However, thanks to its partnerships with some big – and trusted – UK dealers, we can only see things going one way for BYD – up.