What is it?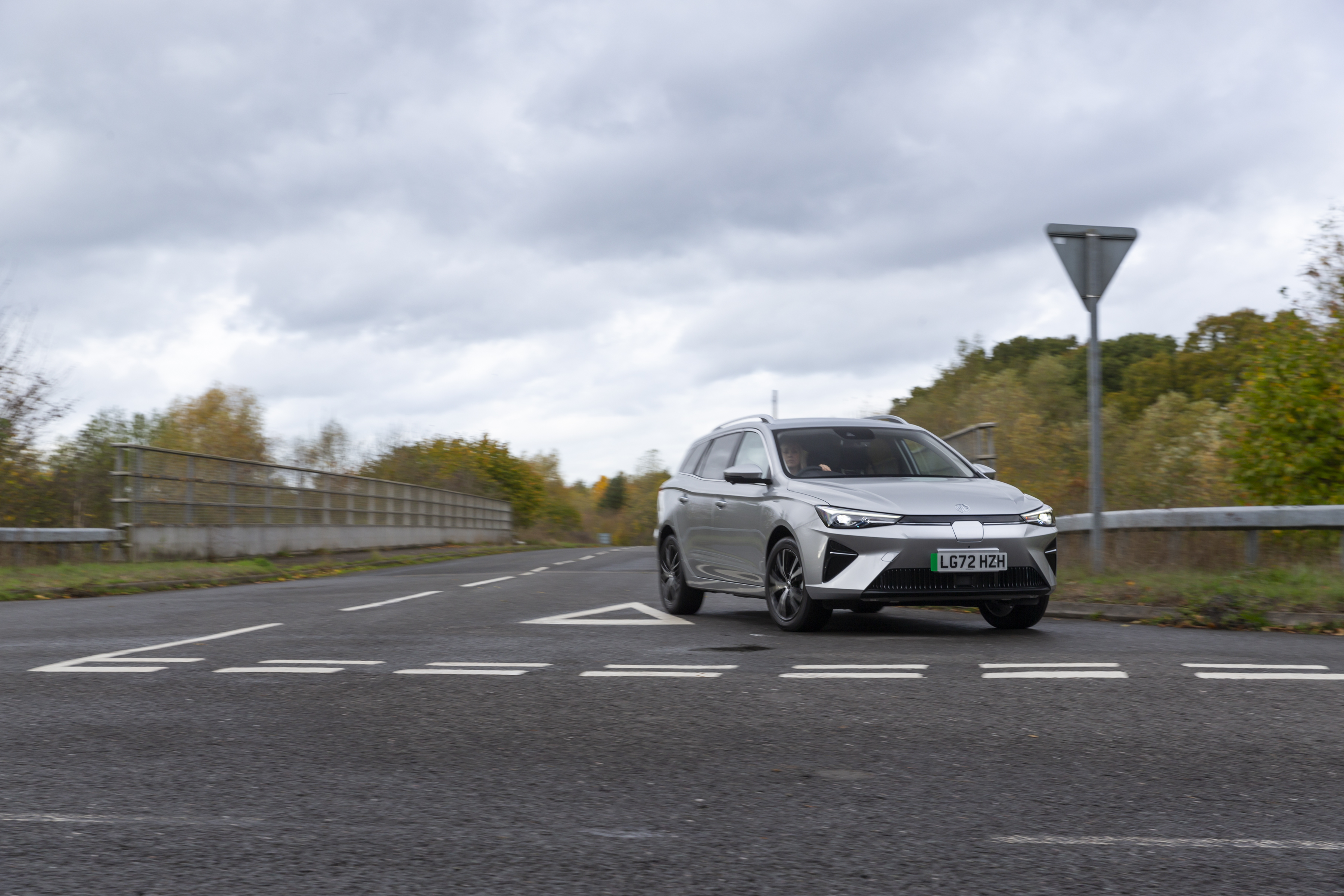 The electric revolution is well underway. However, the issue with a lot of electric vehicles is that because of the additional technology that they incorporate, they carry a higher price tag than many 'traditionally' powered cars. The entry point into EV ownership is then, as a result, usually a lot higher.
But MG is flying in the face of this. The Chinese-owned firm is on a roll with its range of low-cost but good-value electric vehicles and the newly refreshed 5 – which we're looking at today – aims to be one of its most accomplished.
What's new?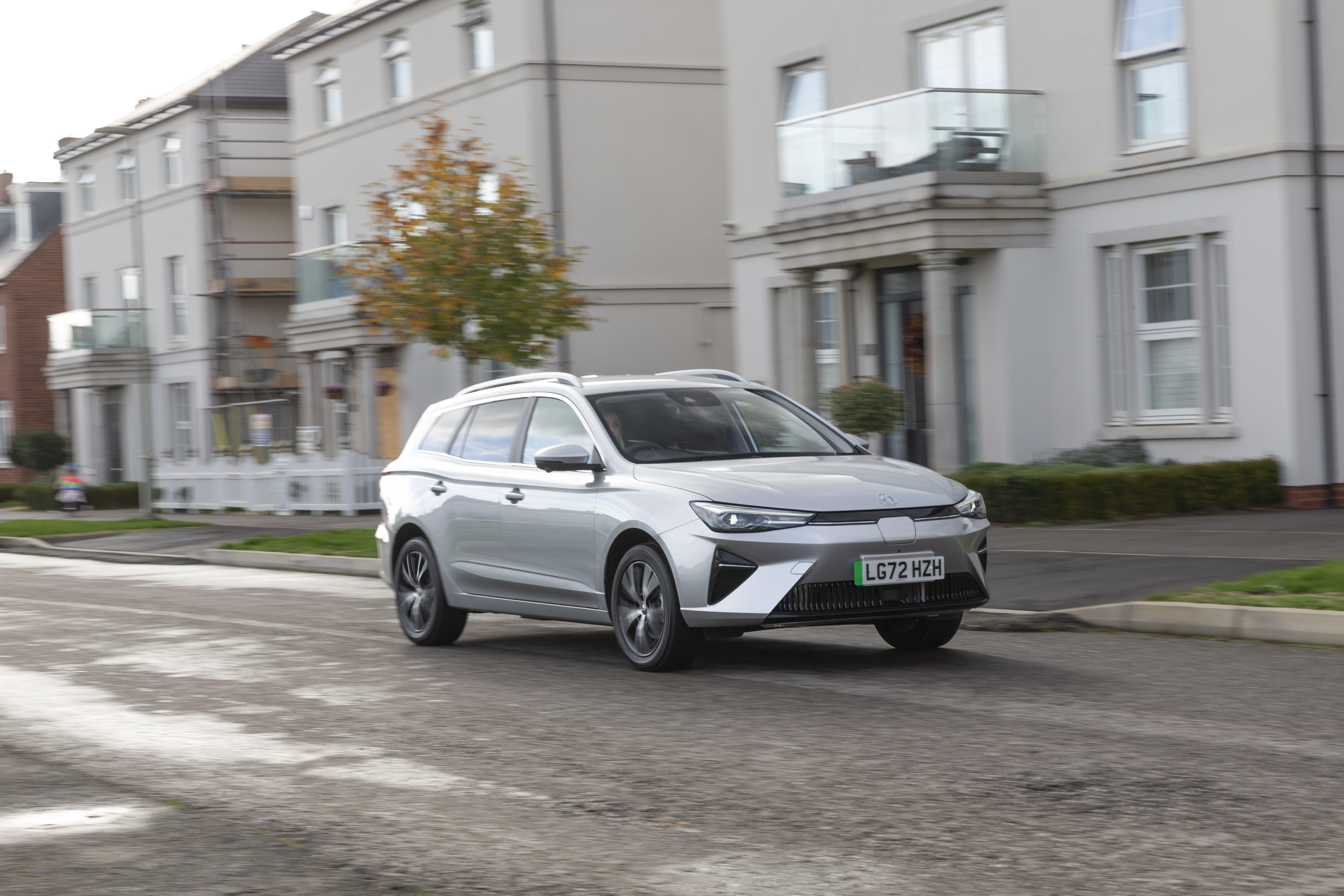 Prices for the MG 5 start from £30,995 which, though still a decent chunk of cash, is well under many of its key rivals. Realistically you'd be looking at cars like the Fiat 500 or Peugeot e-208 to come close in price, but the MG 5 weighs in with plenty of boot space and a more practical, family-focused approach.
In fact, the MG 5 remains one of the few electric estate cars on sale. You'd have to look at the Porsche Taycan Cross Turismo as another load-lugging option – and that exceeds the MG's price tag by a considerable margin.
What's under the bonnet?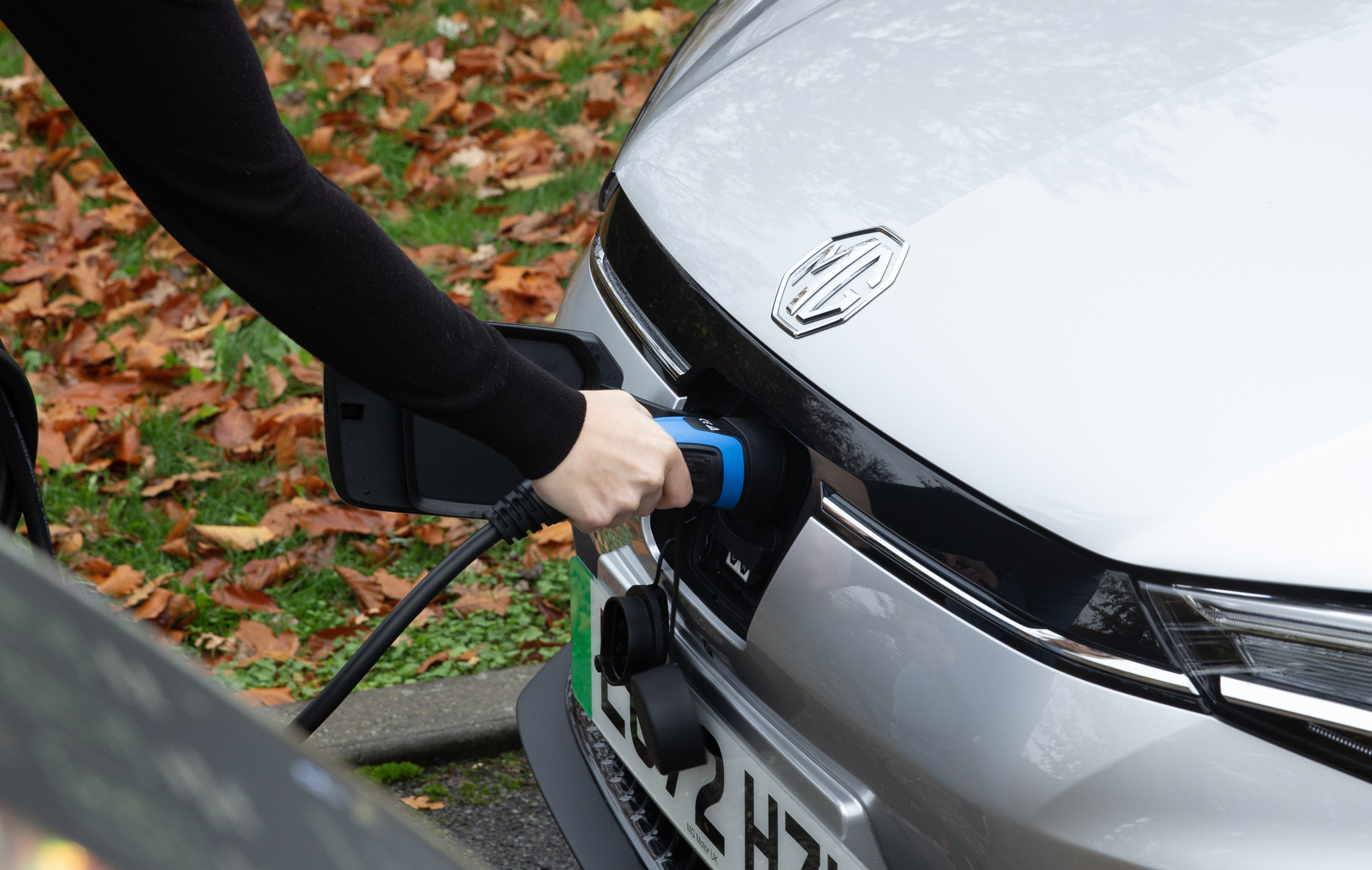 All versions of the MG 5 get a 61kWh battery, delivering up to 250 miles in the standard SE, or 235 miles in the more equipment-laden Trophy version. When it comes to charging, the MG 5 can accept up to 87kW of power, which could mean a 10 to 80 per cent charge could be conducted in as little as 35 minutes when you're hooked up to a rapid charger. You're looking at around 10 hours for a complete charge via a home wallbox unit, too.
MG claims a 0-60mph time of 7.3 seconds and a top speed of 115mph, but it feels far zippier in reality. Plus, the MG 5 comes equipped with 'vehicle to load' technology, which means that you're able to power other appliances via a three-pin adapter for the front socket. You could, in theory, provide a charge for another EV which was particularly low on power.
What's it like to drive?
Boy, is it refreshing to get in an electric car and find out it's been designed to focus a little more on comfort than anything else. Quite a number of electric cars these days struggle with low-speed ride, but the MG's soft setup means that it deals remarkably well with road imperfections. Sure, there's some pitch and lean through the bends, but it feels like a worthwhile trade-off for that ride comfort.
Given that it's sending a reasonable 153bhp through the front wheels there's a good amount of traction, while the steering – though a little lifeless – is light and easy to get along with. Unlike other cars which have their regenerative braking controls on steering wheel-mounted paddles, the MG uses a toggle switch down below the dashboard and this isn't quite as intuitive.
How does it look?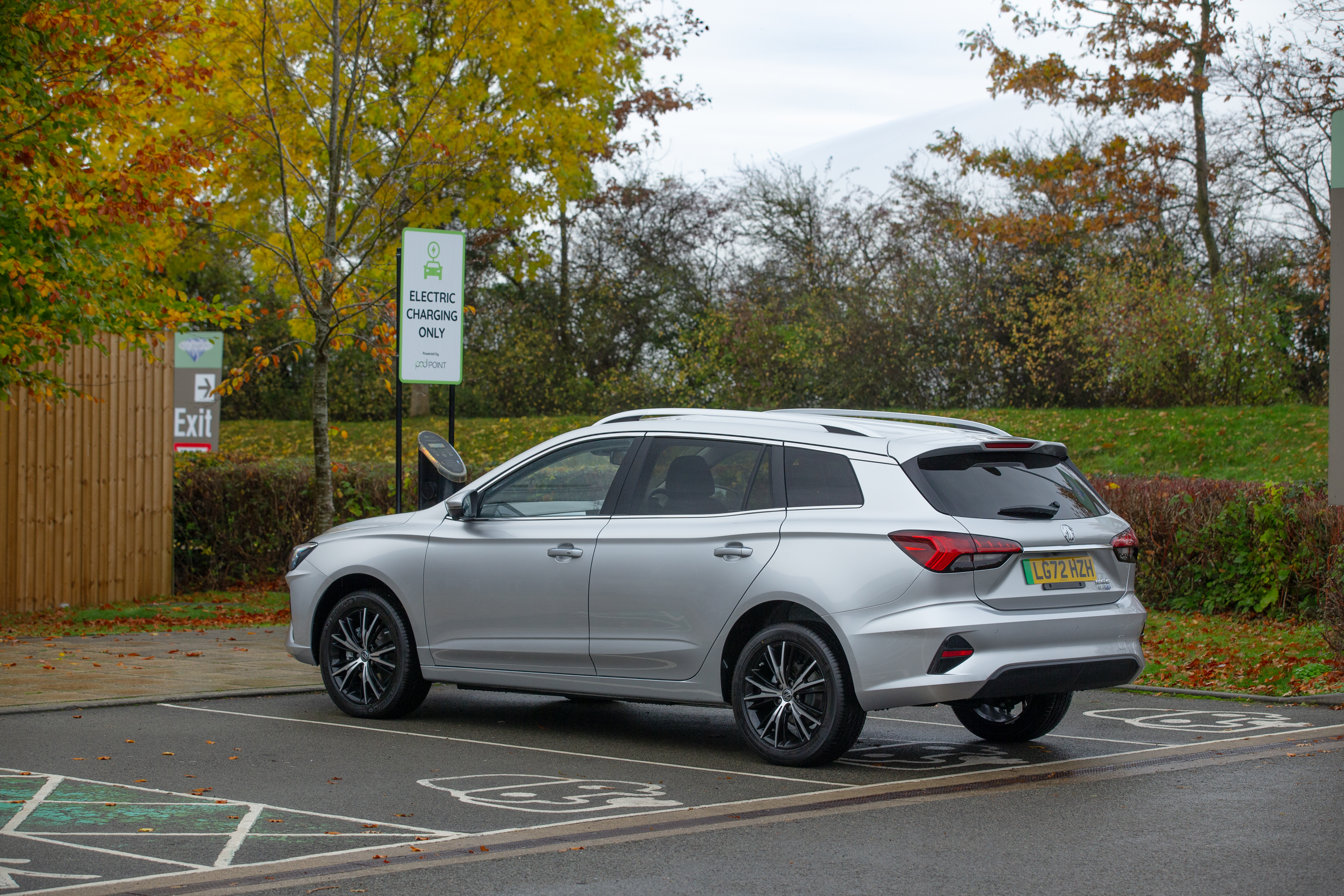 Newly redesigned, the MG 5 looks sharper than before. The front end design is, in our eyes, particularly strong, with its slim headlights bringing a little more interest compared with the slightly humdrum-looking model it replaces. That said, around the back it's a pretty straightforward estate car and, as an EV which doesn't shout 'I'm electric!', it does well.
It's also useful having the charging port located right on the nose of the car – it means you can get nice and close to a charging unit and not have to drag cables around the vehicle itself.
What's it like inside?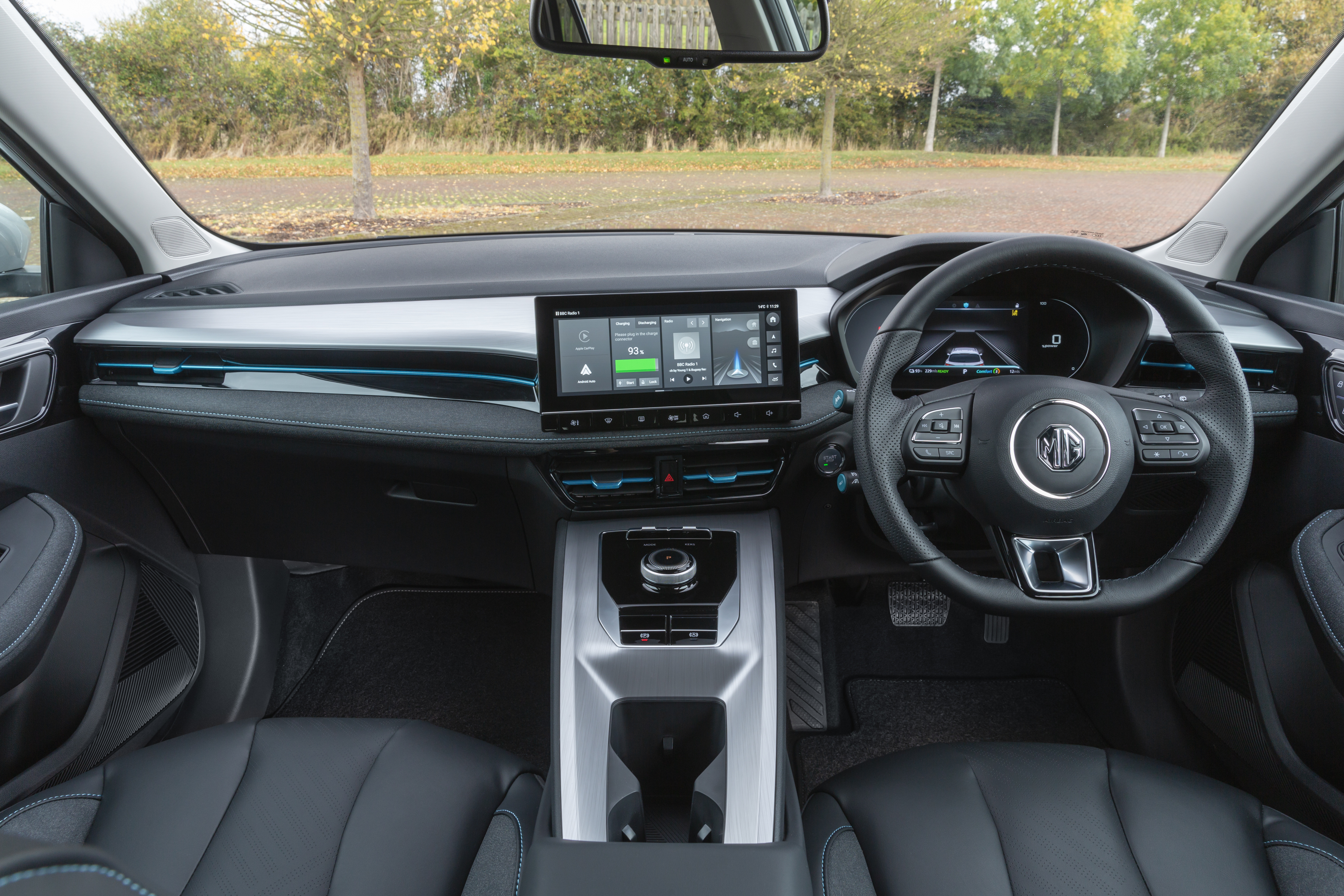 The material quality might not be the best in some areas of the MG 5, but the fundamentals are all spot-on. The seats – both front and rear – are comfortable and well padded, while there are good levels of head- and legroom for those sitting in the back. Those rear seats are quite flat and deep, mind you, so you sometimes feel like your legs are stretched out ahead of you.
The all-important boot space comes in at 578 litres but that's measured up to the roof. When you load it to the parcel shelf, that figure falls to 464 litres – considerably less than the 585-litre boot you'd get in the Skoda Enyaq, for example. However, it's nice and square and can be extended by folding down the rear seats. Plus, there's a split-level floor, underneath which you can store odds and ends or the charging cables when they're not in use.
What's the spec like?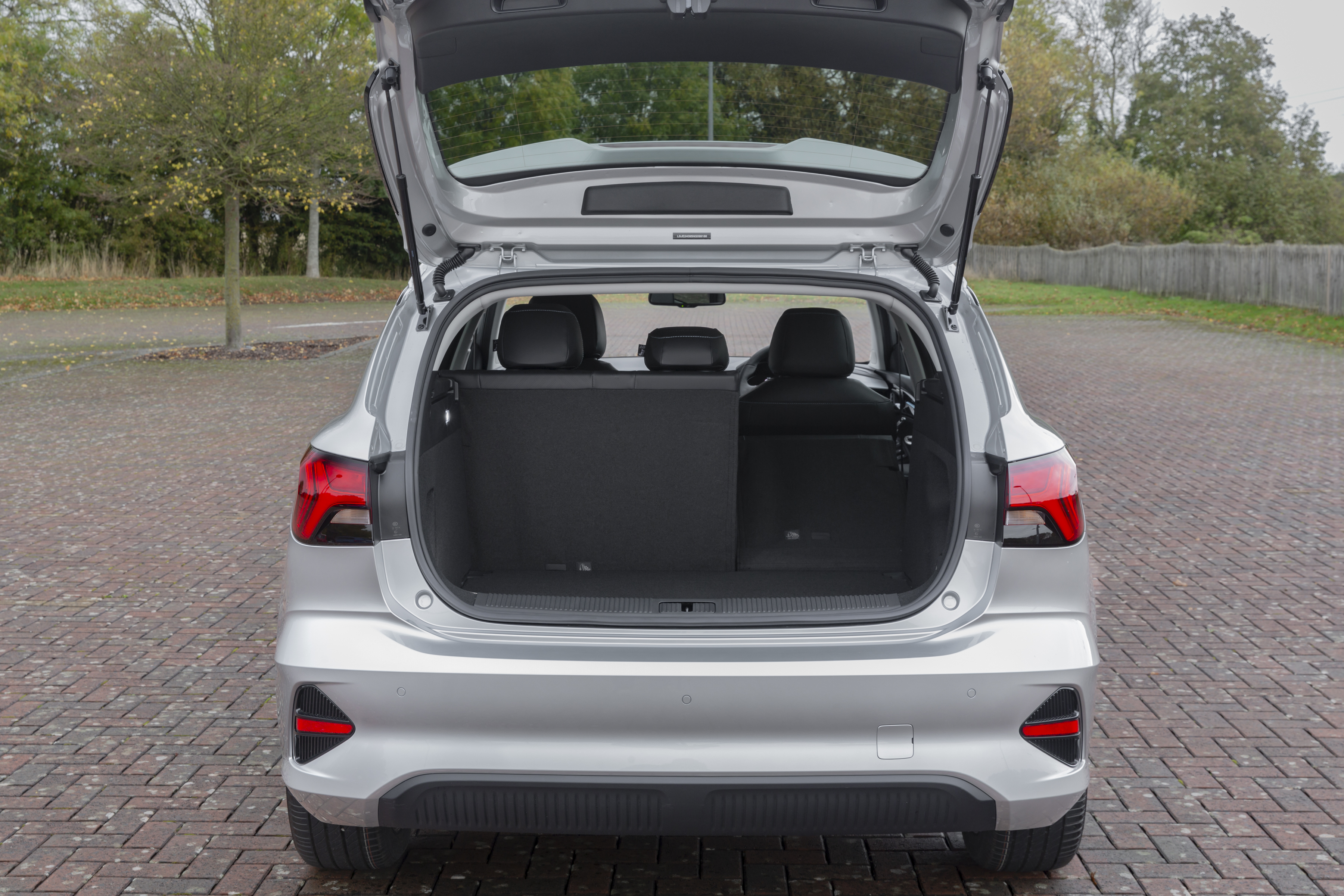 Opting for the entry-level MG 5 doesn't mean you're missing out on equipment. In fact, you still get a 10.25-inch display, a seven-inch driver's display and both Apple CarPlay and Android Auto smartphone navigation systems. The Trophy throws in a 360-degree parking camera, heated front and rear seats and automatic air conditioning but bumps the price up to £33,495.
Given that the standard version offers a better range and still incorporates plenty of features, we'd probably lean towards opting for the cheaper model and enjoying the extra battery range.
Verdict
The MG 5 is a refreshingly honest electric vehicle. It's comfortable, spacious enough for five and has a boot that's the right size for most situations. The plastics inside might be a little rough-and-ready, but that means they're more robust and able to deal with daily abuse.
The MG 5 doesn't flaunt its EV credentials with its styling, either, so if you're looking for an electric vehicle that'll slot into the place left by a traditional petrol or diesel car, it's well worth checking out.