What is it?
Plug-in hybrids make a great deal of sense for a great deal of people. If you're doing longer miles and want the safety net of a petrol or diesel engine then they're a good fit, but likewise if you're doing shorter trips and can make the most of a small amount of electric range then they can be a sure-fire way to lower fuel bills.
And as a way of making large SUVs a little more efficient, they're great too. It's why the plug-in hybrid X5 – badged xDrive45e – could be the pick of the bunch. But what else does it have to offer? We've been finding out.
What's new?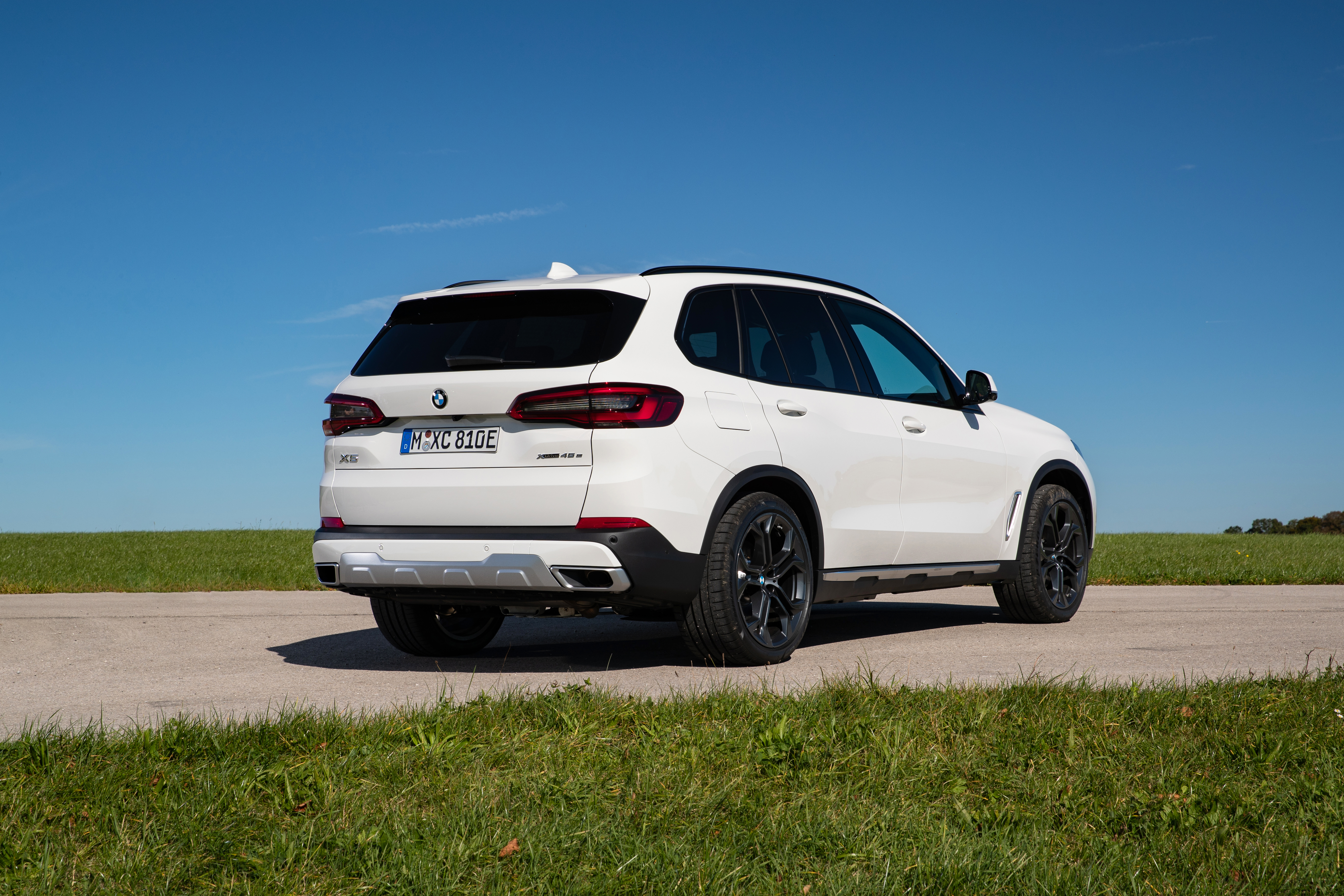 This battery-assisted X5 is now in its second generation, bringing with it greater advances in technology and efficiency. Unlike some of the BMW's latest creations it's a more understated affair in terms of design, too, doing without the uber-large kidney grilles that have come to typify some of the firm's most recent offerings.
But, like all X5 models, it's also been designed to offer great levels of comfort and versatility as well as that long-distance refinement which has made it such a hit with big-distance drivers over the years.
What's under the bonnet?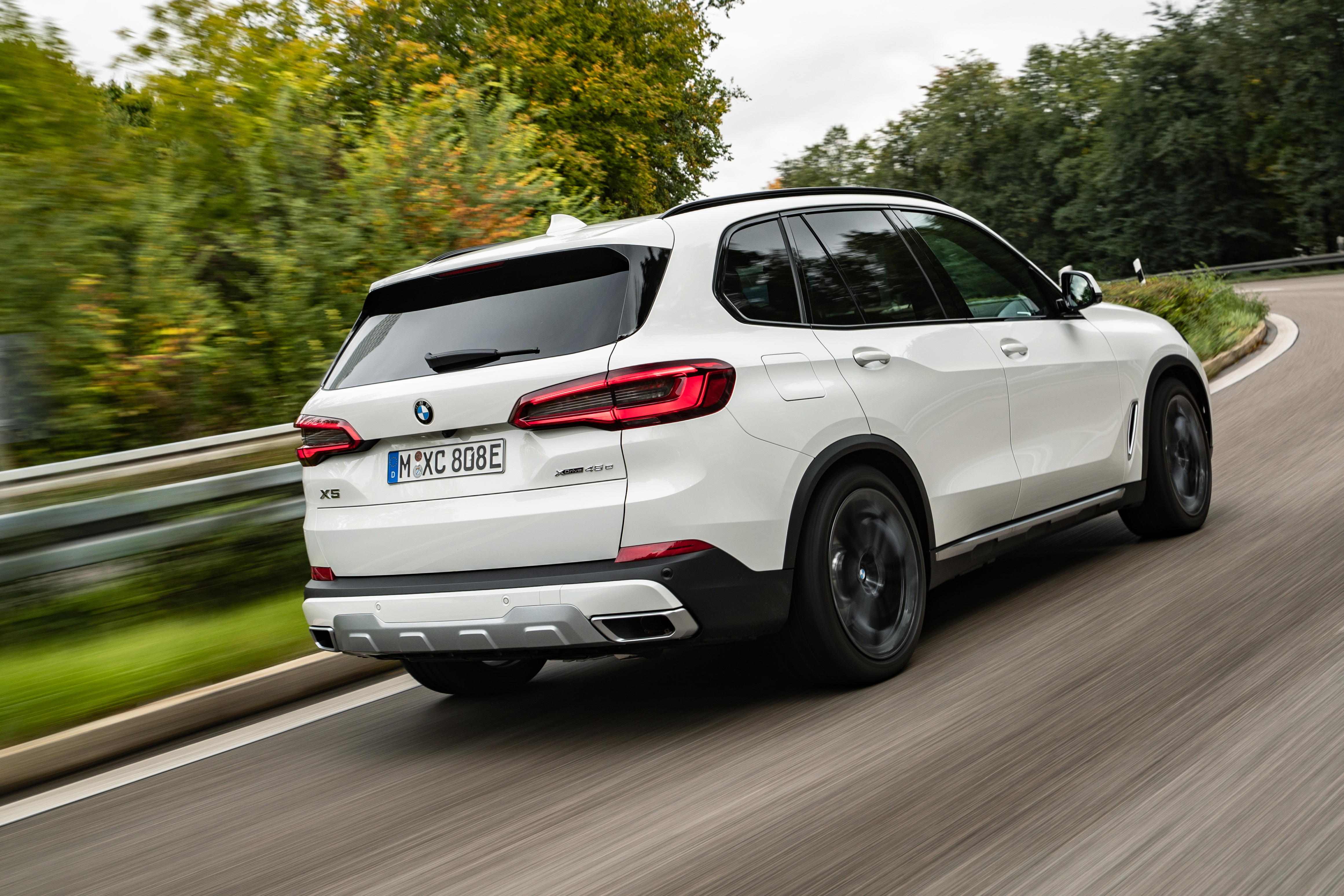 A lot of plug-in hybrids rely on a compact engine for background propulsion once their battery levels have been fully depleted. But the X5 xDrive45e bucks the trend, adopting a silky 3.0-litre six-cylinder turbocharged petrol engine so that when your energy has gone, you're still left with an engine that's got enough brawn to move a large SUV like the X5 comfortably.
But when combined with an electric motor and battery, it's a punchy setup. In total, you get 389bhp and 600Nm of torque, driven through to the wheels via an eight-speed automatic transmission. Of course, the real focus here is efficiency and thanks to a large battery, the X5 can return one of the best electric-only ranges in the segment of 54 miles. When fully charged, it's capable of delivering a claimed 235.4mpg, alongside CO2 emissions of 37g/km.
What's it like to drive?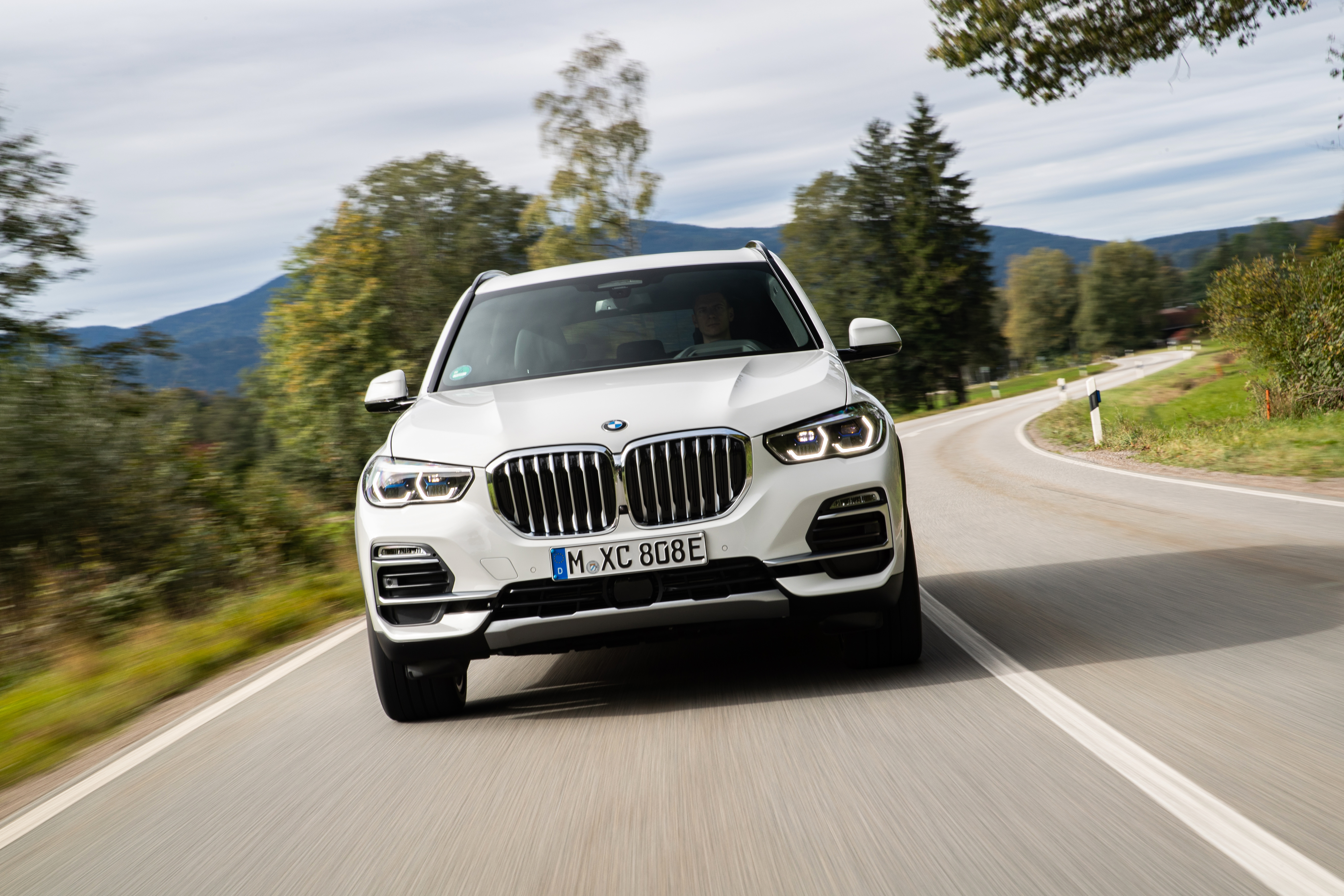 The ability to travel on electric-only power really suits the nature of the X5. Moving along in near-silence makes the whole experience very relaxing, while a relatively plush ride – courtesy of standard-fit air suspension – means that this refined feeling isn't interrupted by too many shocks into the cabin from potholes and surface imperfections.
That impressive electric range means that you don't need to trouble the petrol engine for a lot of day-to-day driving, either. However, when you do need to call the 3.0-litre engine into question it's a very pleasant powertrain in its own right with good performance and decent responsiveness. It also feels more fitting for the X5; some of this car's competitors use four-cylinder engines instead and, when they're left to their own devices without electric assistance, can feel a little strained and over-burdened in the task of driving along quite a large, heavy car.
How does it look?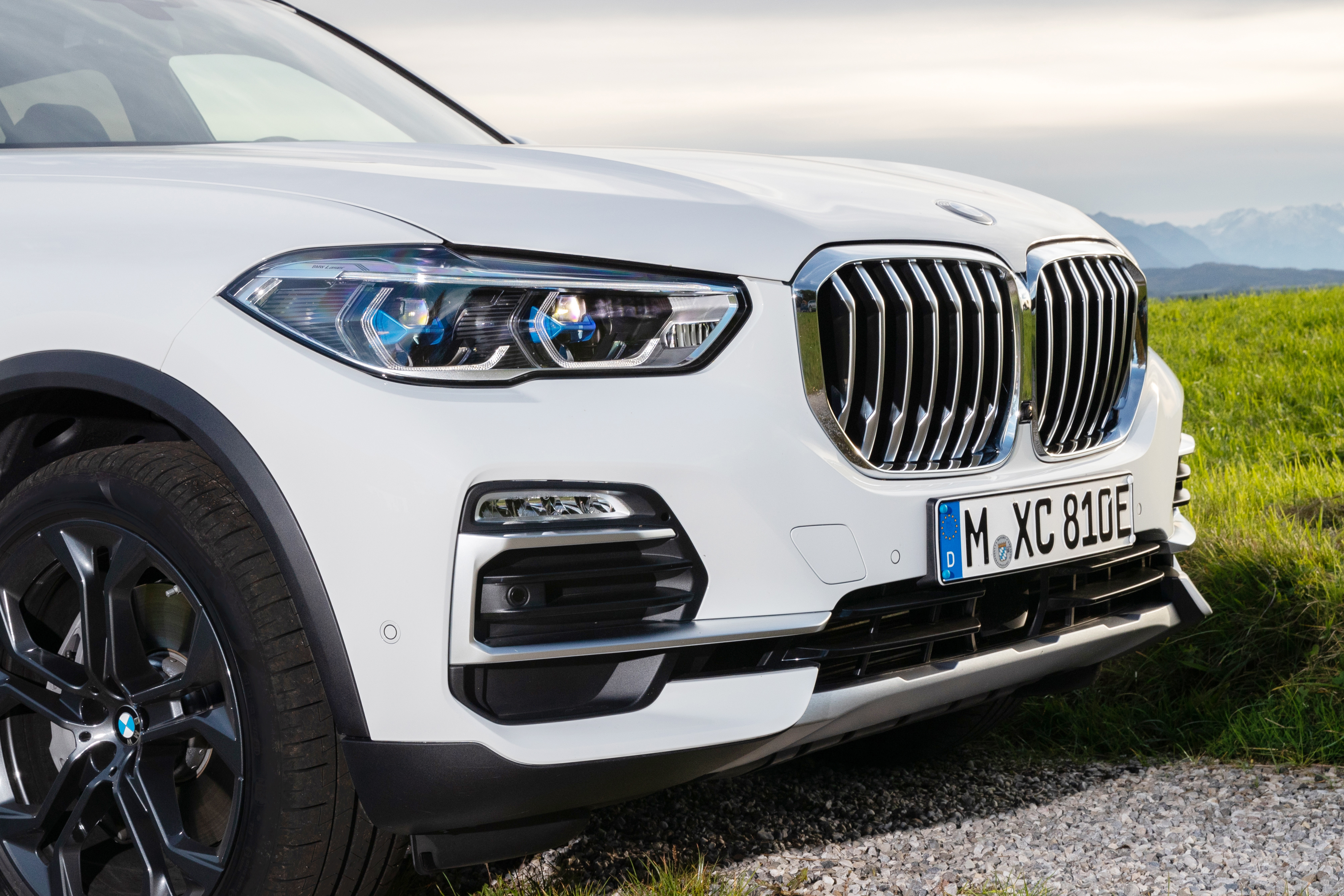 As we've already touched upon, the X5 has a more classically 'BMW' design than some of the firm's recent creations. That's no bad thing in our view, as in the metal the X5 looks really well proportioned and not too outlandish. It remains a large car, of course, but its relatively chunky dimensions are nicely disguised with various angles and cuts.
Of course, looks are down to the individual, but our test car's combination of blue exterior with a cream interior had an old-school feeling to it that nicely contrasted some of the more outlandish SUVs currently on the market.
What's it like inside?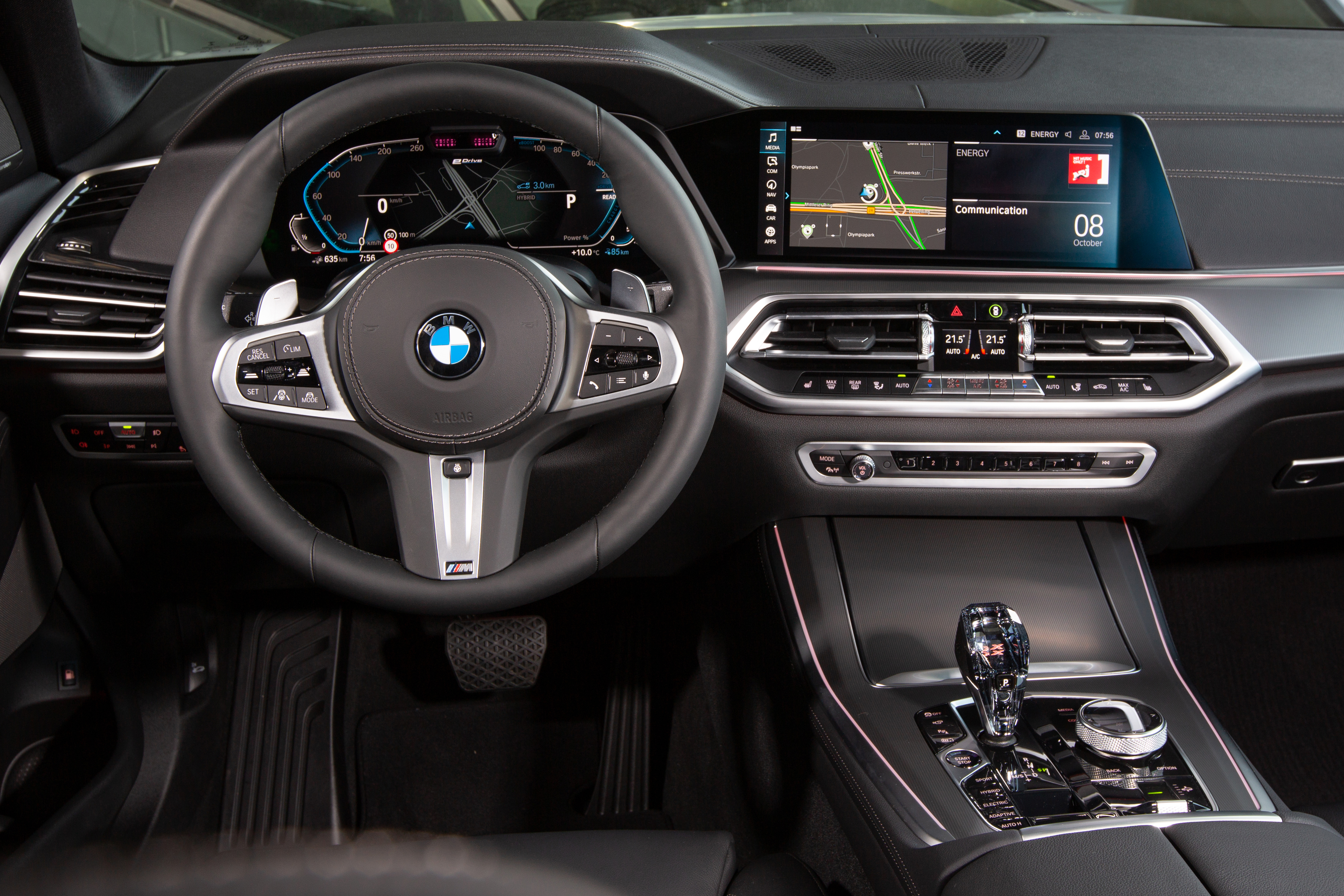 Plush, comfortable and well made, the X5's cabin is a very pleasant place to be. The seats, in particular, are a highlight as they've got great levels of support without being overly firm. The basic ergonomics are good too, with plentiful levels of adjustment so you can get your driving position right to your liking. There shouldn't be too many complaints from rear-seat passengers either as both head- and legroom levels are very good.
If outright boot space is what you're after then a conventionally-powered X5 might be a better choice as this plug-in hybrid version does suffer a space penalty as a result of the batteries. That said, it's only a 50-litre difference – with 500 litres available in total – but does mean that this electrified version can't quite match its combustion-engined stablemates for luggage capacity.
What's the spec like?
The total price for 'our' X5 came in at a hefty £80,910, which is a decent whack of change from whichever angle you're looking at it. You have to factor in the lower running costs – particularly for business car users – of course, but it's still quite a high list price.
Thankfully, it's backed up by a decent swathe of standard kit, ranging from active cruise control to a full parking assistance system. As with any BMW, it's not hard to go a little mad with the extras list, with 'our' test car's optional technology pack incorporating a head-up display and gesture control (£1335) and comfort pack with its heated and cooled cupholders and front and rear heated seats (£2,079) doing a good job to quickly ramp up the X5's price.
Verdict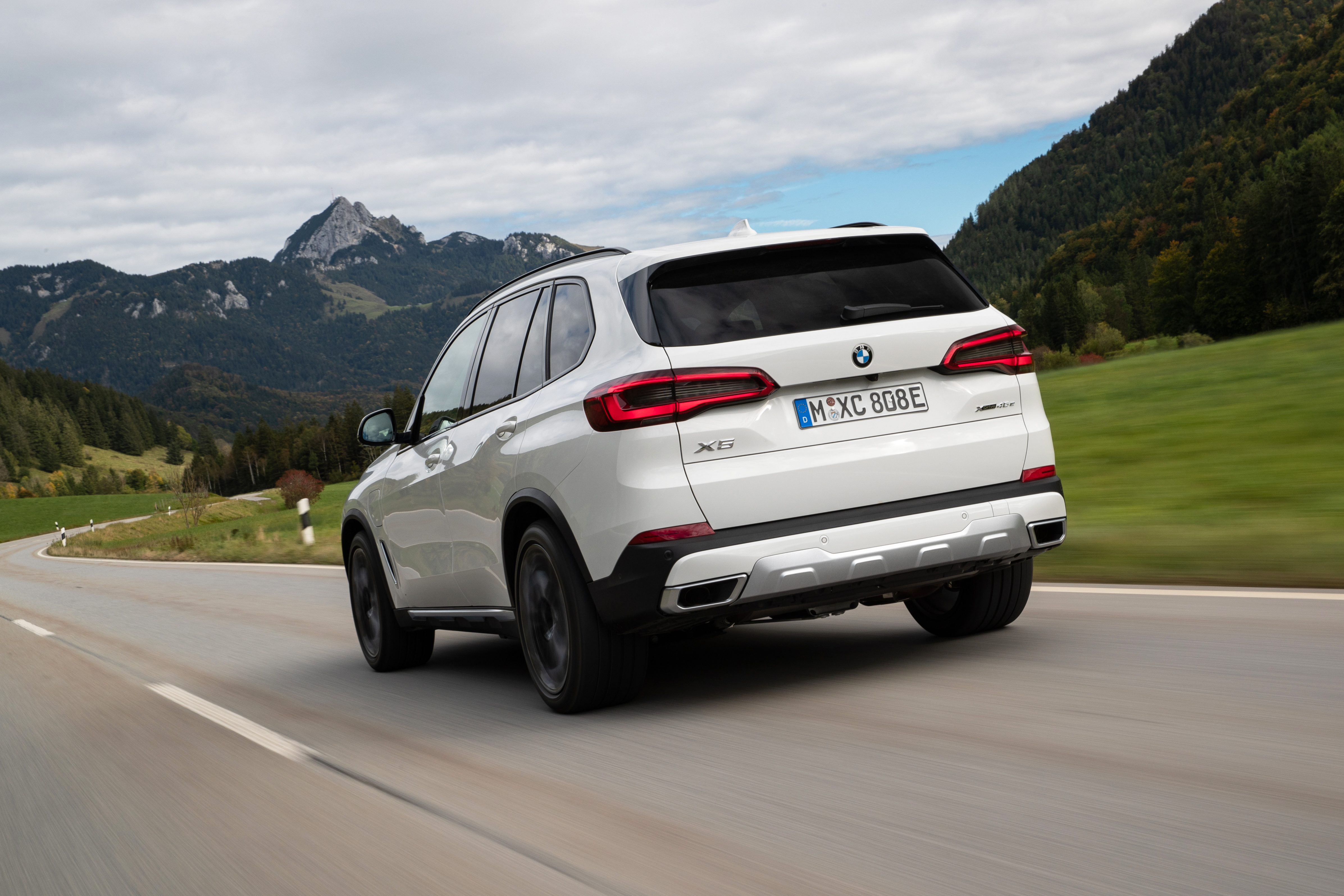 Though there's something to be said about a traditional diesel engine's effectiveness at powering large SUVs like the X5 efficiently and smoothly, this plug-in hybrid version really does feel like a genuinely viable alternative. It's super quiet when running on electric power, but that six-cylinder engine means you've got a very accomplished set up to fall back on.
Like any plug-in hybrid the X5 45e will need to be fully charged in order to deliver its best-possible efficiency, but keep it topped up frequently and there's no reason why this couldn't be an SUV for all occasions.