Having never spent more than a week at a time driving an electric car, it was always going to be a learning experience spending seven months with an EV as 'my' own car.
That's exactly what it's been with the Cupra Born, which has sadly recently departed, and will be missed significantly. Without a doubt, it's been the most interesting long-term cars I've had to date, not just because of its powertrain, but also the fact it's one of Cupra's first bespoke models and it's one which looks to inject some extra sportiness into the electric hatchback category.
Living with an electric car for the majority of the time has been a pleasure. Having the benefit of home charging – I should note I've bucked the trend by using a regular three-pin plug rather than a dedicated home charger – it's been very easy while doing predominantly local trips. You even quickly get into the habit of not needing to plug the car in after every trip, only if you've got a longer journey planned.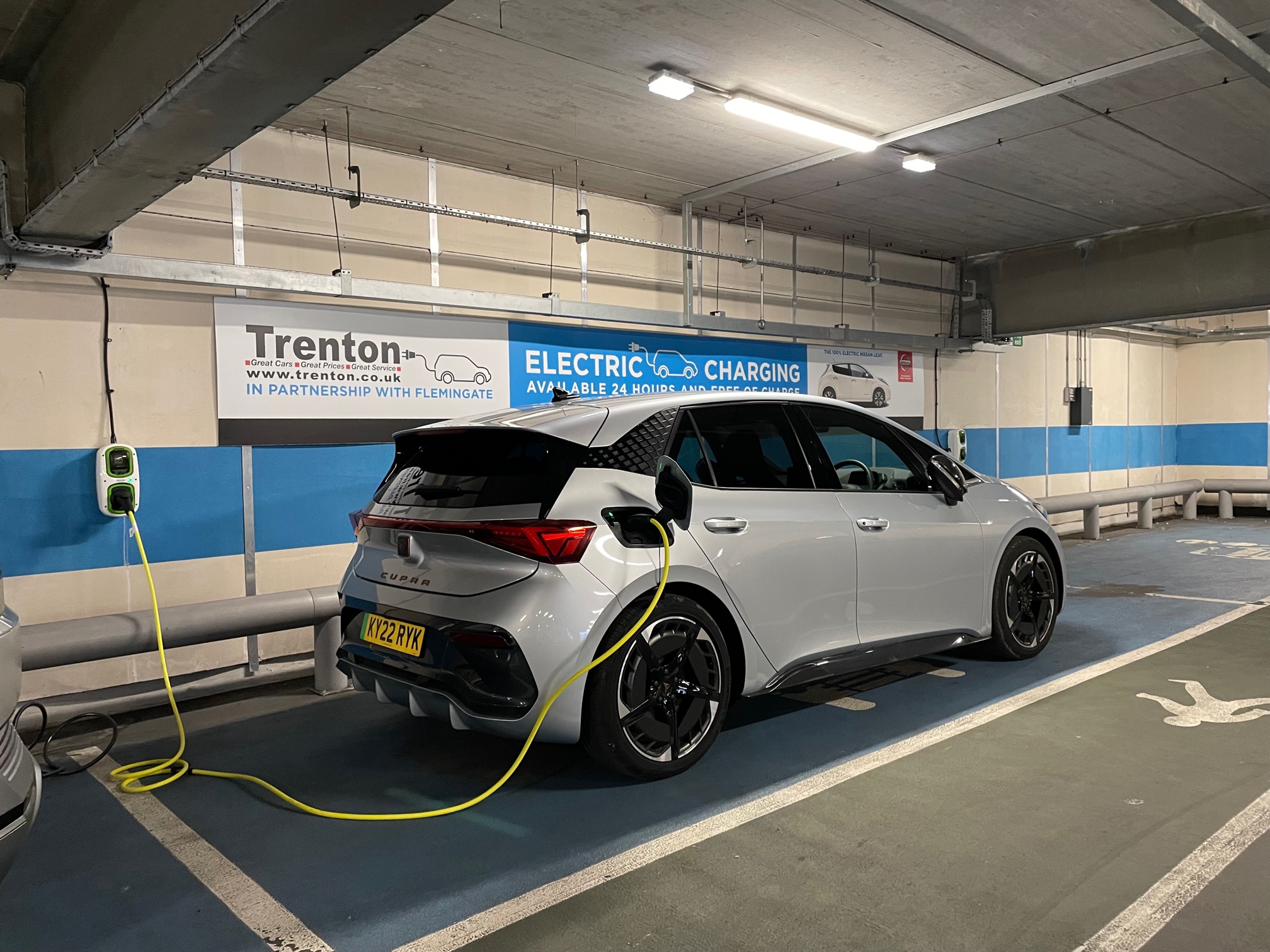 To begin with, I'd plug the car into virtually every public charger I was parked near, but as time went on it's only on longer trips that I used EV chargers, and that's the only place where the trouble was caused. Having done a number of 500-mile-round trips, it's become apparent that there aren't enough rapid chargers. Motorway service stations having only a single unit just isn't acceptable, and leads to annoyance or long waiting times.
Though the Born is capable of being DC rapid charged at up to 130kW, and despite regularly using chargers that should deliver that speed and more, they've rarely done that. It meant longer trips were a bone of contention, and would almost become a dread. But this is an issue that's no fault of the Cupra's whatsoever, just public charging infrastructure that leaves a lot to be desired.
But back to the car itself, and to say I've been mightily impressed is an understatement. The driving experience has never ceased to amaze, whether it's with the quietness around town, the comfort on the motorway or the sportier feel that adds enjoyment on twistier stretches of roads. It has proven a terrific all-rounder in this respect, and aided further with its fantastic adaptive cruise control system that's one of the best I've tried. To my surprise, the Born has also proved to be incredibly capable in the snow and ice, and one of the most 'secure' feeling cars I've ever driven when it came to poor weather conditions.
The technology also proved excellent. I'm a particular fan of the 'predictive cruise assist' feature that brakes the car for you as you're coming up behind a slower car, corner or a slower speed limit. It worked well and felt like a good step in the right direction when it came to 'self-driving' ability. While several Born owners I've spoken to have criticised their car's central touchscreen for being littered with faults, my own experience with KY22 RYK has been faultless; the screen always being slick, easy to use and responsive.
The positives continue when it comes to the interior, too. The minimalist, fuss-free cabin really grew on me, and though I probably wouldn't choose to not have physical controls for the climate control, for example, you quite quickly become accustomed to the touch sliders on the main touch screen. One real highlight though has been the wonderful bucket seats, trimmed in a stunning microsuede material in the case of my top-spec V3 car. Offering fantastic support, they were superbly comfortable on longer trips, and really added to the 'sportier' feel of the Born.
What about range? Well, 'my' Born only had the smaller 58kWh battery, which was fine most of the time. Though Cupra claims up to 260 miles, I never saw much more than 200 miles, even in the heart of summer, while winter brought a drop of range to about 170 miles, though this is no different to many other EVs on the market. I should point out that I never drove in a way to eke every last mile out of the car, and the final trip reading over around 6,500 miles was 3.6 miles per kilowatt hour, meaning a range of around 190 miles. This would be fine for most drivers, though with my personal driving, doing regular trips between Yorkshire and London, I'd think about upgrading to the larger 77kWh battery, giving a real-world-range of more like 260 miles.
Things I didn't like about the Born? Well, given I squeeze my few complaints into one paragraph, it bodes well. The ride could be a bit firm at times, not helped by the big 20-inch rims on our test car, while I usually defaulted to turning the lane assist off as I found it too vicious in trying to keep you in the centre of the lane. The digital dial screen, if you can call it that, also seemed rather useless and wasted considering the technology offered elsewhere on the Born.
Throughout my time, the Born most certainly impressed me, and I'd recommend one without hesitation. I'd just think twice about buying if you're always reliant on public rapid chargers, because, from my experience, there's still a long way to go before this is done 'right' and doesn't seem an inconvenience.