What is it?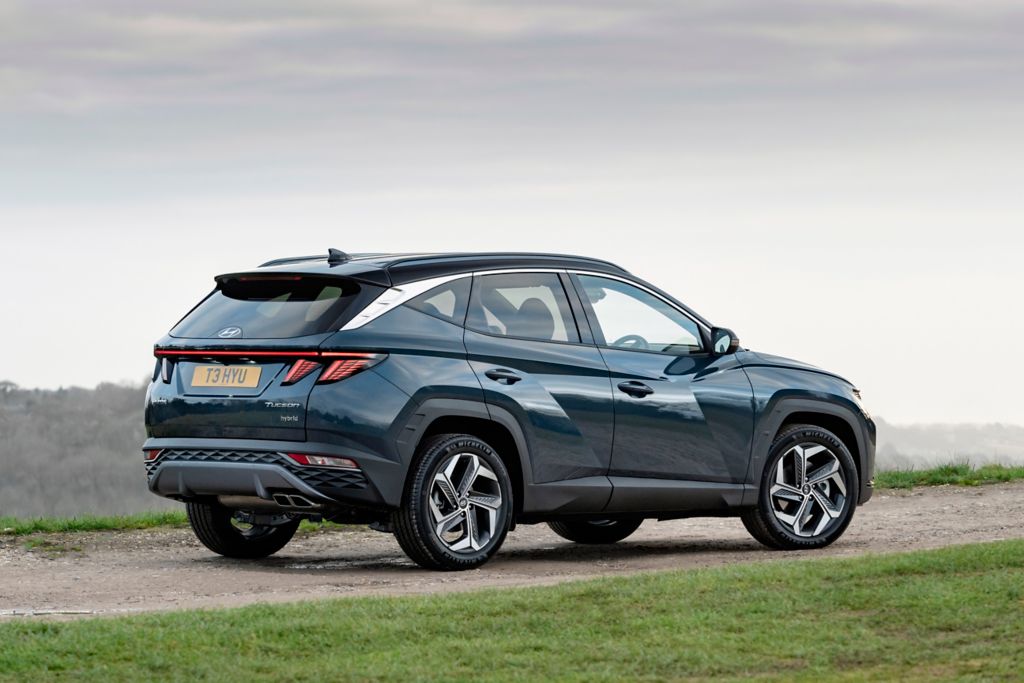 >
The Hyundai Tucson has long been a model with a reputation for dependable and practical motoring but it has never really been associated with the premium end of the market. That has all changed now with this new fourth generation Tucson, which adds more luxury touches in order to compete with rivals like the Volkswagen Tiguan and Ford Kuga.
But have these changes done enough to change the perception of the Tucson and is the latest model any good? We spent a week with one to find out…
What's new?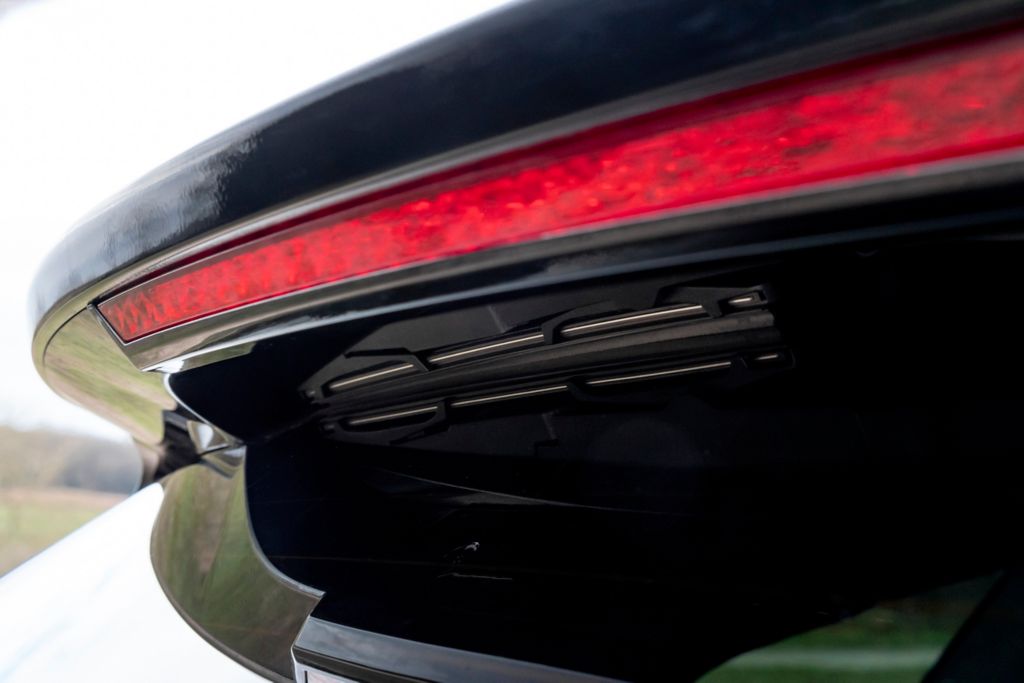 >
Even at a glance, a fair bit has altered on the new Tucson compared to the old model. It has a striking stand-out design that includes a sharp-looking front end and a stylish light bar at the rear.
Moving inside, the Tucson gets a new higher-quality interior to rival even the premium German brands, and a bundle of up-to-date technology. The model is crammed with almost every driver aid imaginable, to the point of annoyance at times when the car starts beeping at you for seemingly no reason. Overall the South Korean brand has done well to introduce modern and interesting features to a car that previously struggled to stand out in a crowded marketplace.
What's under the bonnet?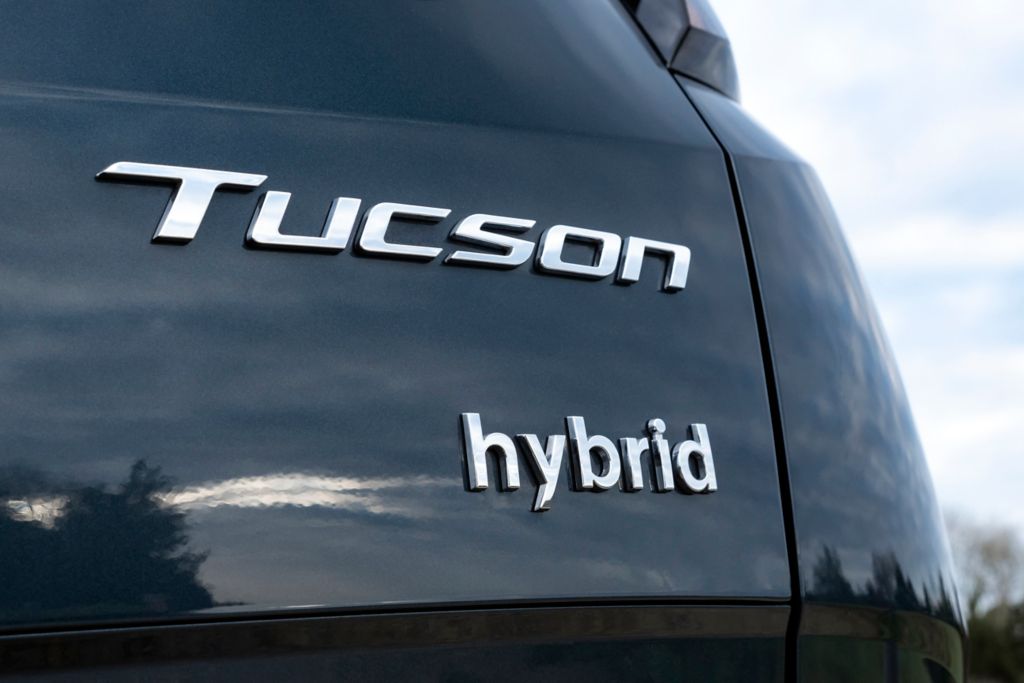 >
The entry-level Hyundai Tucson comes with a 1.6-litre petrol engine that produces 148bhp and is paired with a manual gearbox. However, the model is available with a range of hybrid options, including the car we drove which paired the same petrol engine with an electric motor for a combined 227bhp.
Overall, it was incredibly smooth and generally pretty quiet, although the engine did become a little shouty at higher speeds when the automatic gearbox often felt a little over eager to jump into higher gears.
At the top of the range, Hyundai also offers a 1.6-litre plug-in hybrid model which produces 261bhp and has an impressive all-electric range of 38 miles.
What's it like to drive?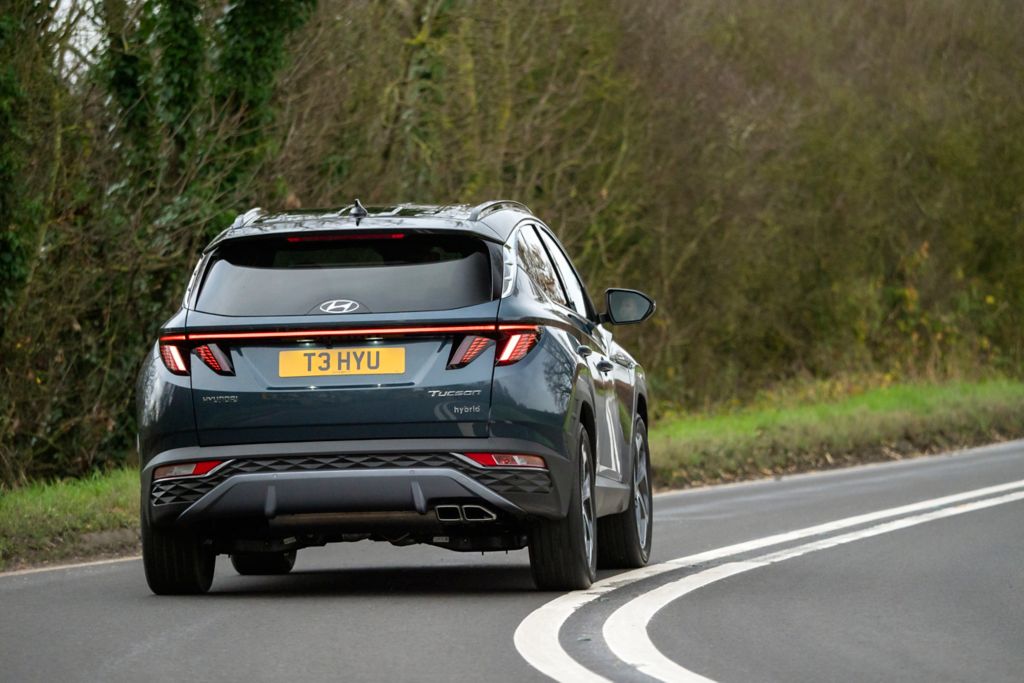 >
The Tucson offers an incredibly comfortable, quiet and refined drive that means longer journeys can be completed without the slightest suggestion of pain or discomfort. It's also no slouch, with even the base model capable of doing 0-60mph in under ten seconds which makes it strong when it comes to overtakes. Having said that, this SUV is far from the most exciting car in the world and despite being very comfortable – its performance is pretty forgettable if you are looking for a fun driving experience.
Our hybrid car did have some clever fuel-saving tricks up its sleeve and its ability to cut the engine and run on electric when lifting off the accelerator at high speeds was a particularly impressive feature.
How does it look?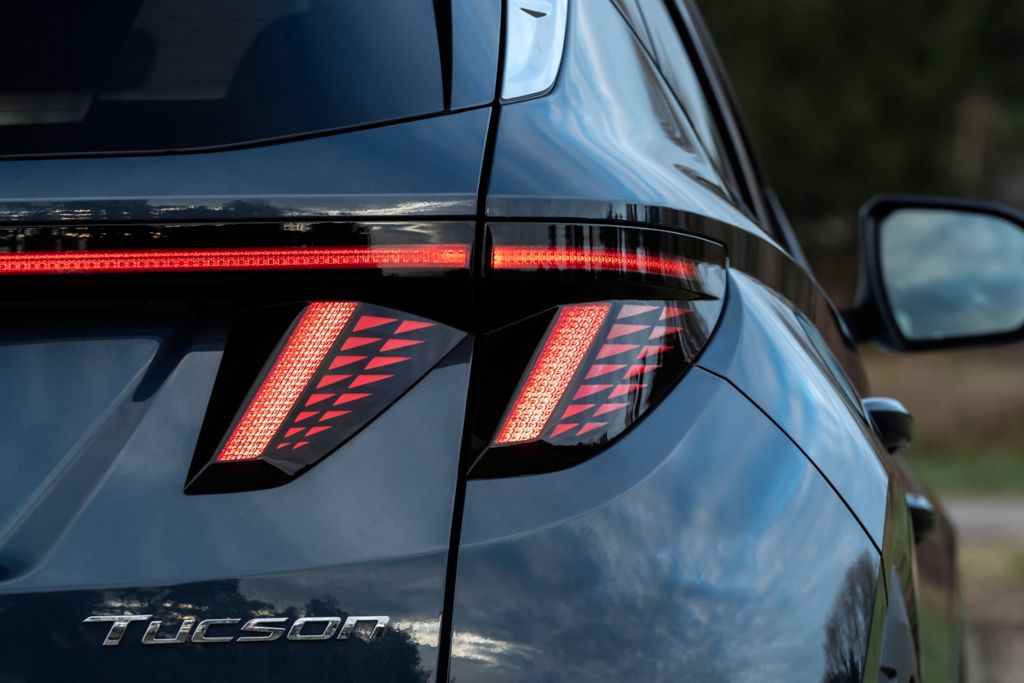 >
Among a whole host of competition, the Tucson certainly stands out from the crowd when it comes to looks. Whereas the likes of Ford and VW have taken a conservative approach to the designs of the Kuga and the Tiguan, Hyundai has been willing to take a risk and it's a gamble which has certainly paid off.
At the front is a sleek and stylish bonnet, along with an eye-catching layered grille. The headlights also benefit from some lovely triangular detailing.
Moving to the back of the car, Hyundai has embedded its logo into the tailgate, creating a futuristic look and there is a rear spoiler, which does an excellent job at hiding the rear wiper. The look is completed by an ultra-modern LED light bar which runs across the width of the car.
What's it like inside?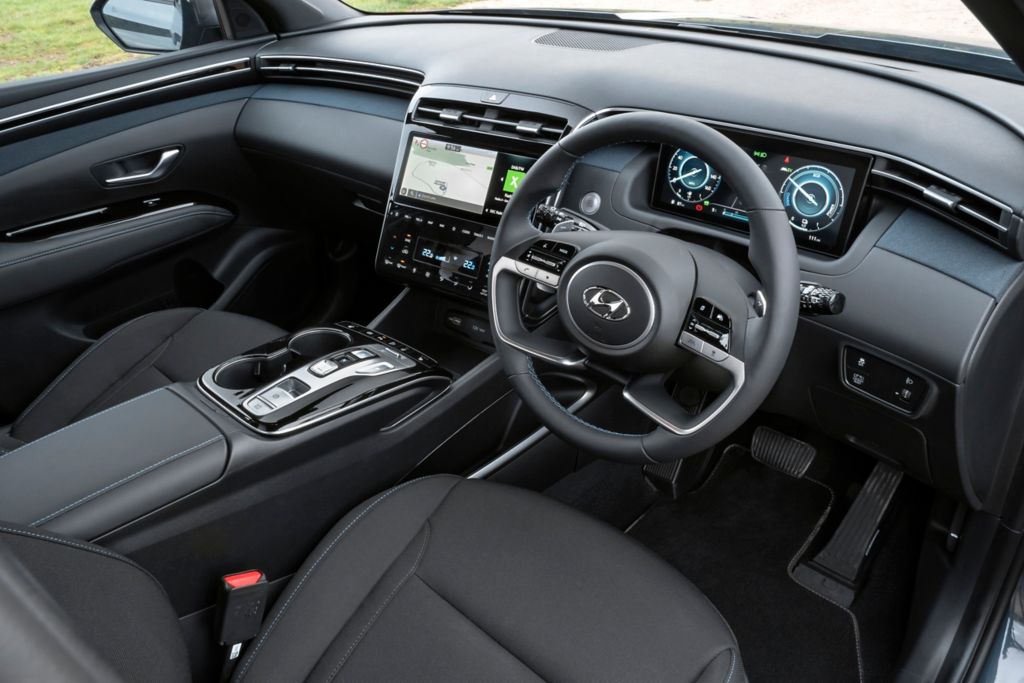 >
Inside the Tucson enjoys bags of space and a premium feel that you just don't get from other family SUVs in the same class. The whole car feels like it has been well put together using quality materials, and there are some lovely subtle details, such as the textured stalks that poke out of the steering wheel.
Behind the steering wheel sits a 10.3-inch digital dashboard which is clear and easy to read – although not so good at explaining some of the seemingly random bings and bongs that the various driver aids make at their own free will. At the centre of the dash sits another screen, also 10.3 inches, used for infotainment purposes. The various menus do take a bit of negotiating but are straightforward enough once you get the hang of it.
Our only real complaint would be the sat nav, which was incredibly laggy and struggled with busy London driving. This was eventually rectified by using the Tucson's Apple CarPlay, with Android Auto also available.
What's the spec like?
>
The Tucson is available in five different trim levels – Connect, Premium, N Line, N Line S and Ultimate. Even the base models, which start at £29,140, offer an impressive level of tech and comfort – including the twin digital displays, 17-inch alloy wheels, a reversing camera and dual-zone climate control.
Prices rise to north of £40,000 for a top-spec Ultimate model, which gets features like heated and ventilated front seats, a panoramic sunroof and an electric boot.
In truth, whichever trim level you plump for in the Tucson range, you will be given a fantastic level of spec compared to other cars in the class which will struggle to compete with what the South Korean model can offer.
Verdict
Overall, Hyundai has done a fantastic job at transforming a previously solid but unspectacular model into something genuinely desirable. The fourth edition Tucson certainly succeeds in moving the SUV into the more premium sphere and it is an area where this Hyundai is able to hold its own.
Other family SUVs will struggle to compete when it comes to looks and comfort levels, and for that reason it is little surprise that the Tucson is proving so popular with customers. In an ideal world, maybe there could be a bit more excitement, but for everyday use, the Tucson is one very impressive car.