Skoda's Superb Estate is a big booted bruiser
Jon Reay has been learning to live with Skoda's ever-popular Superb Estate. What's it like on a daily basis? Let him explain
You've got to feel for the Skoda Superb really, haven't you? No matter how hard its designers, engineers and marketing people try, it's always forced to play second (or third) fiddle to the VW Group's other biggish saloon and estate cars – namely the Volkswagen Passat and Audi A4.
Somehow though, I don't think that's fair. This is now the third generation of Superb that Skoda has graced us with (ignoring the gigantic 1930s creation from which it gets its name), and I reckon it's probably its best one yet.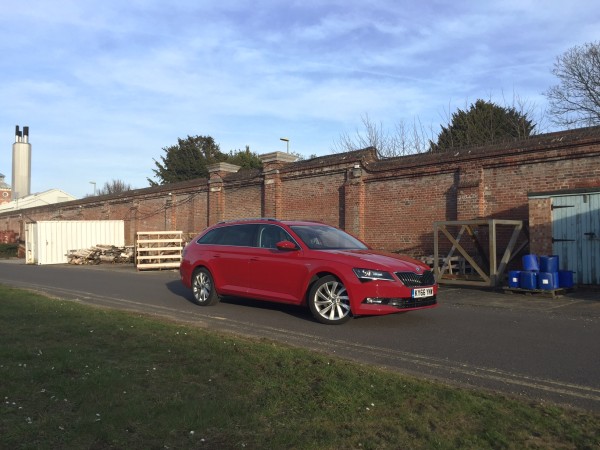 In styling alone the Superb has matured dramatically. Like a gawky child star turned Hollywood A-lister, it's suddenly become very handsome indeed – now more than smart enough to mix with its premium rivals.
The interior has come on in leaps and bounds too. Skodas haven't felt badly put together since VW took over in the early '90s, but at times certain elements – such as the quality of materials – have felt deliberately strangled in order for its posher brothers and sisters to keep their 'premium' edge. Not so any more. There's nothing in our car that'd feel out of place in a VW, and although it's a teensy bit bland to look at, a Passat's insides are hardly bursting with interesting detail either.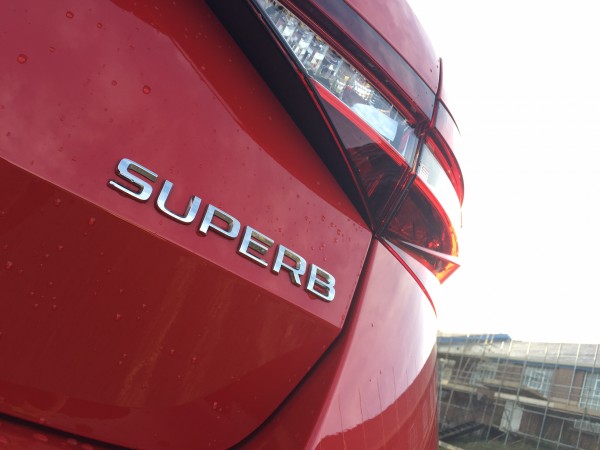 There's a downside though. To make it look like a VW and feel like a VW, Skoda has been forced to price it like a VW. Our car is a shade over £33,000 with a couple of options thrown in – not far off what a similarly specified Passat would end up costing.
The Superb has another trump card though – interior space. It's absolutely gigantic inside, with rear leg room in particular beating just about everything this side of a Mercedes S-Class. Even the Audi A6 – which is larger on the outside and starts at some £15,000 more – would struggle to match it.
The Skoda's budget roots have some accidental benefits too. It shares its modular platform with the mk7 Volkswagen Golf which, aside from saving Skoda some hefty development costs, also means that it feels surprisingly light – despite having such an enormous exterior.
Any gripes? Well, Skoda has gone a little over the top when it comes to softening the Superb's ride. There's compliant, and then there's just plain floaty – the Superb finds itself somewhere nearer the latter.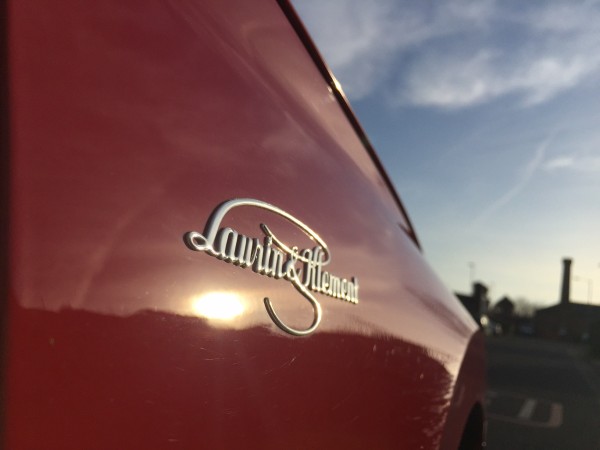 The start-stop system likes to have an argument with the automatic gearbox too – often cutting out the very second you need to accelerate away from a junction, leaving the DSG's software to go into a tizzy while you jab the accelerator pedal in desperation.
The Canton-branded sound system isn't as accomplished as its four door speakers would suggest either, though it comes as standard on our Laurent & Klement-trimmed car, so I won't protest too much.
Beyond that, though, it's hard to fault the Superb – and if I was spending £30,000 on a big estate, I can't think of anything else I'd rather buy…
Model: Skoda Superb L&K estate
Engine: 2.0-litre Power: 150bhp, 340Nm
Max speed: 135mph
0-60mph: 8.9seconds
Emissions: 119g/km
Mpg: 62.8 (combined)
Mileage this month: 1,125
HIGHLIGHT OF THE MONTH: Finding out that the Superb Estate is pretty much all the car you could want