Four killed, five injured in gas blast and fire at Romania construction site
Local media said workers hit a gas transport main with a digger, causing sparks and triggering the explosion.
A gas explosion at a road construction site in Romania killed four people and injured five others, emergency authorities said.
The blast happened at around 1am on Thursday near the eastern town of Calimanesti, the emergency office said in a statement.
It was caused by the "cracking of a gas transport main and appearance of mechanical sparks" during construction work, spokesman Florin Olaru said.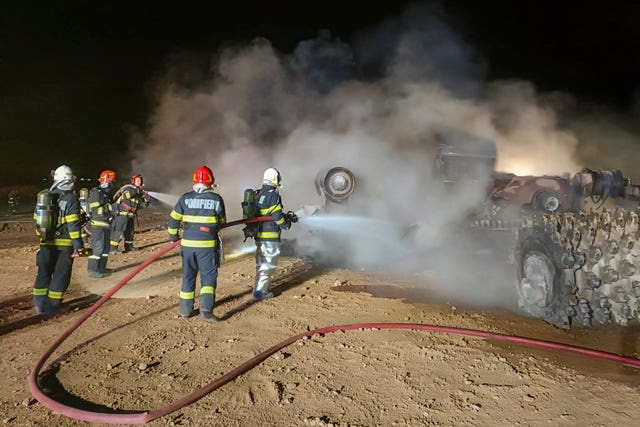 Local media said workers hit the pipeline with a digger, causing the explosion.
Authorities sealed off the area some 500m from the blast site as firefighters worked to contain the ensuing blaze, the statement added.
Four people were found dead on site while five others who suffered burns were taken to hospital in the town of Adjud.