'Stevenage woman' key to Labour success, says Starmer-backing think tank
Labour Together, a think tank with close ties to the party leader and his top team, has suggested that the party needs to win over Stevenage Woman'.
A socially conservative, non-radical female voter who has backed the Conservatives in the past could hold the key to Labour's chances at the next general election, Sir Keir Starmer has been told.
Labour Together, a think tank with close ties to the party leader and his top team, has suggested that the party needs to win over "Stevenage Woman".
The group, which backed Sir Keir's leadership campaign in 2020, has coined the personification to describe a key segment of the population Labour must appeal to at the next election in around 18 months' time.
The "Stevenage woman" is seen as someone in her early 40s, with the new report by Labour Together describing her as "a mother, in full-time work, struggling with stagnant wages and rising costs".
"She's not seeking radical or dramatic change, but she is worried about her life today, the state of public services, and life in her town. She did vote Conservative in 2019, but she's leaning towards Labour now. But for her, as for so many others, the question she is asking is: what difference will it make to her family and her town?" the Red Shift report says.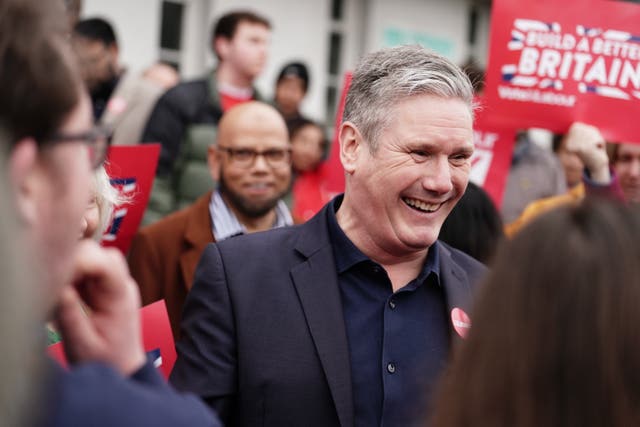 The study gives an insight into what could emerge as Labour's long-term strategy ahead of the next general election, while also suggesting that another popular voter personification – the "Workington Man" – is prepared to ditch Rishi Sunak's party for Labour.
Dreamt up by right-of centre think tank Onward, "Workington man" was described as an older, white, non-graduate man from the North of England, with strong rugby league traditions and a tendency to vote Labour, but who would prove a key swing voter to the Tories.
The think tank suggests that Labour is projected to win back every "red wall" seat it lost to Boris Johnson at the 2019 general election.
Josh Simons, director of Labour Together, said: "Three years ago, Labour Together published a post-mortem of the 2019 defeat. Then, a recovery within one term seemed impossible. That Labour should now be so far ahead of the Conservatives is remarkable, and a tribute to Keir Starmer's leadership."
He said that two sets of voters will be "critical".
"The first, we know from 2019. Workington Man held his nose at the last election and voted Conservative, because above all else, he hated everything Jeremy Corbyn stood for.
"Now, he's been let down by the Tories and he's deserted them. Support in Red Wall seats like Workington is flooding back to Labour. But for Labour to get a strong, working majority, it needs to win another voter too. We call her Stevenage Woman.
"She's younger, struggling to get by, and wary of the incredulous promises that many politicians make. In 2019, the Tories and Labour were neck-and-neck with her.
"Now, she's voting Labour two-to-one. If Labour can keep, engage and mobilise her, they're on track for a large majority."