Bertie Carvel and Lydia Leonard seen filming The Crown at Winchester Cathedral
The final series of the Netflix drama about the royal family is being filmed currently.
Bertie Carvel and Lydia Leonard have been pictured filming Netflix's The Crown at Winchester Cathedral.
Both reprise their roles as former prime minister Sir Tony Blair and his wife Sherie in the upcoming sixth series of the Netflix show, which chronicles the lives of the royal family.
Jonathan Strange & Mr Norrell actor Carvel – in a red tie, grey jacket and dark suit – and Gentleman Jack actress Leonard, with brown curled hair and a black jacket, were pictured braving the cold on Wednesday as they filmed scenes at the cathedral.
Netflix confirmed to the PA news agency that The Crown is being filmed at Winchester Cathedral with both actors.
Photos of the production team also show people in funeral clothes as mourners in black and girls in white dresses and gold dresses similar to a wedding's flower girls.
A person in a bishop's costume and a man in a military suit were also seen as a crane was used at the cathedral.
Ronald Pickup, who had played the Archbishop of Canterbury in previous seasons of The Crown, died at the age of 80 in February 2021.
The last series to be released of the show chronicled the divorce of Charles, played by Dominic West, and Diana, Princess of Wales, portrayed by Elizabeth Debicki.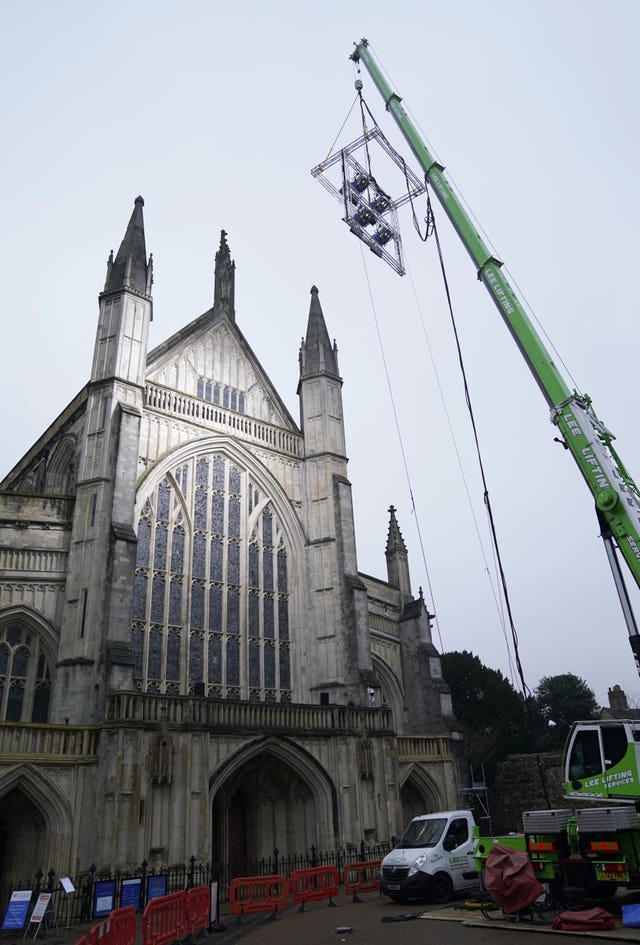 West was previously spotted filming at the cathedral for the sixth series in a dark mourning suit, according to photos published online on Tuesday.
During the fifth series, Imelda Staunton, who took over from Olivia Colman as The Queen, meets new prime minister Sir Tony during a scene after he wins the May 1997 general election.
In the last scene from that series, Diana is offered a trip to Saint-Tropez, France, with her children by Mohamed Al-Fayed.
Diana would travel to the French Riviera with William and Harry in the summer of 1997.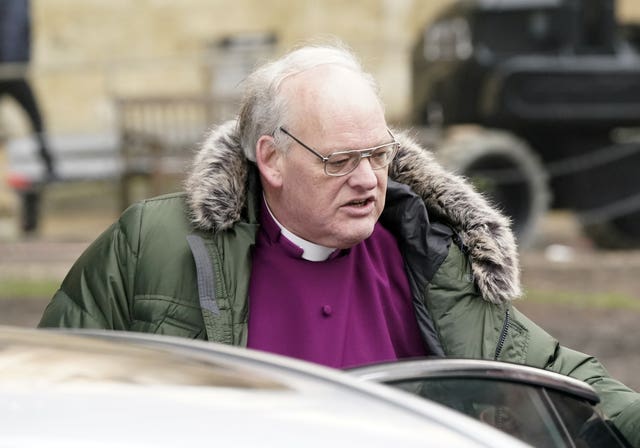 It is unclear what Netflix could be filming for the upcoming series at Winchester Cathedral, but the options could include royal funerals and weddings during the late 1990s and early 2000s.
Diana was killed at the age of 36 along with Al-Fayed's son Dodi Fayed and chauffeur Henri Paul in the Pont de l'Alma tunnel in Paris in August 1997.
Her funeral took place at gothic-style Westminster Abbey on September 1997.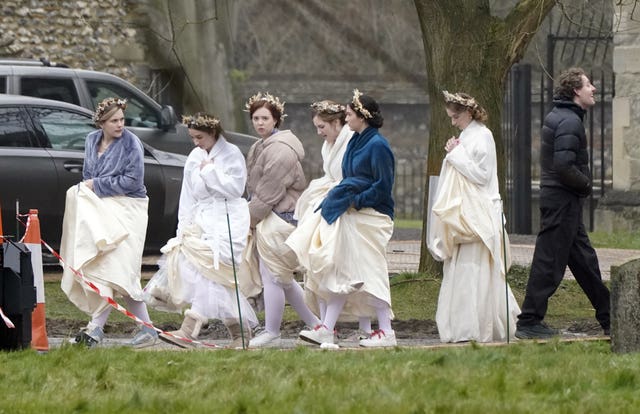 Two years later,  Prince Edward – the Earl of Wessex, youngest son of the Queen, was married to Sophie Rhys-Jones at St George's Chapel in Windsor Castle.
The Queen Mother and Princess Margaret both had services after their deaths in 2002 at Westminster Abbey and St George's Chapel.
The Crown was due to end after the fifth series, but the show's creator and writer, Peter Morgan, later said it would be extended to include a sixth series.
Winchester Cathedral declined to comment.