Mercedes has unveiled revised versions of its GLA and seven-seat GLB SUVs, with the models adopting a subtle redesign and tweaked engines.
Following on from similar updates seen on the A-Class and CLA, which these two SUVs share plenty in common with, the GLA and GLB feature a slight redesign at the front, with revised lighting and a new grille pattern being the main differences. The smaller GLA also now features body-coloured wheelarch surrounds, rather than the unpainted plastic used previously.
Various new alloy wheel designs are also available, while Spectral Blue joins the colour range on both the GLA and GLB.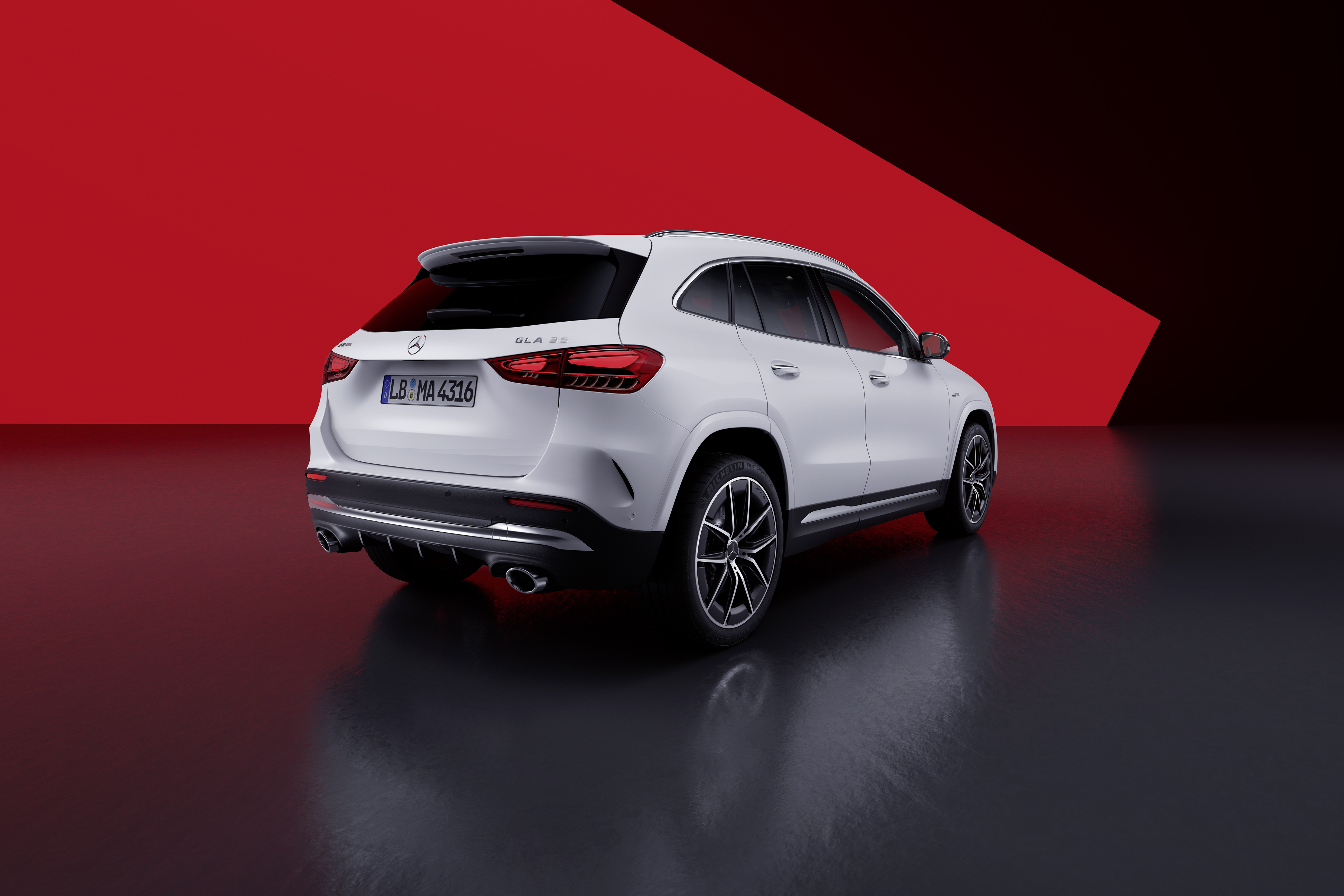 Under the surface are where the majority of the changes lie, however, with all standard petrol models now featuring mild-hybrid technology including on the GLA and GLB '35' models, which come from Mercedes' sporty AMG division, and use a 2.0-litre petrol engine producing 302bhp.
The '250e' plug-in hybrid powertrain available on the GLA has also been revised, which now features a more powerful electric motor, taking the combined power output up to 215bhp. They can charge slightly quicker, too, though the German firm hasn't disclosed any times.
Mercedes has also advanced its 'MBUX' infotainment system, which now uses wireless Apple CarPlay and Android Auto, as well AMG-specific graphics on the sportier models.
There are new 'mini-games' available for when owners want to pass the time when parked up or sat charging, including quizzes and sudokus.
The updated GLA and GLB will go on sale later in 2023, with a slight price increase on the current cars' starting prices of £37,645 and £39,765 expected.