Seventeen people were killed at a crowded nightclub in Venezuelan capital Caracas on Saturday after a tear gas device exploded during a brawl and triggered a desperate stampede among hundreds gathered for a graduation celebration.
Interior minister Nestor Reverol said the incident at the Los Cotorros club in the middle-class area of El Paraiso left eight minors dead and five injured. Seven people have been detained, including the individual believed to have set off the tear gas canister.
"The establishment has been ordered closed and we are investigating in co-ordination with the public ministry, which is directing the criminal investigation," he said.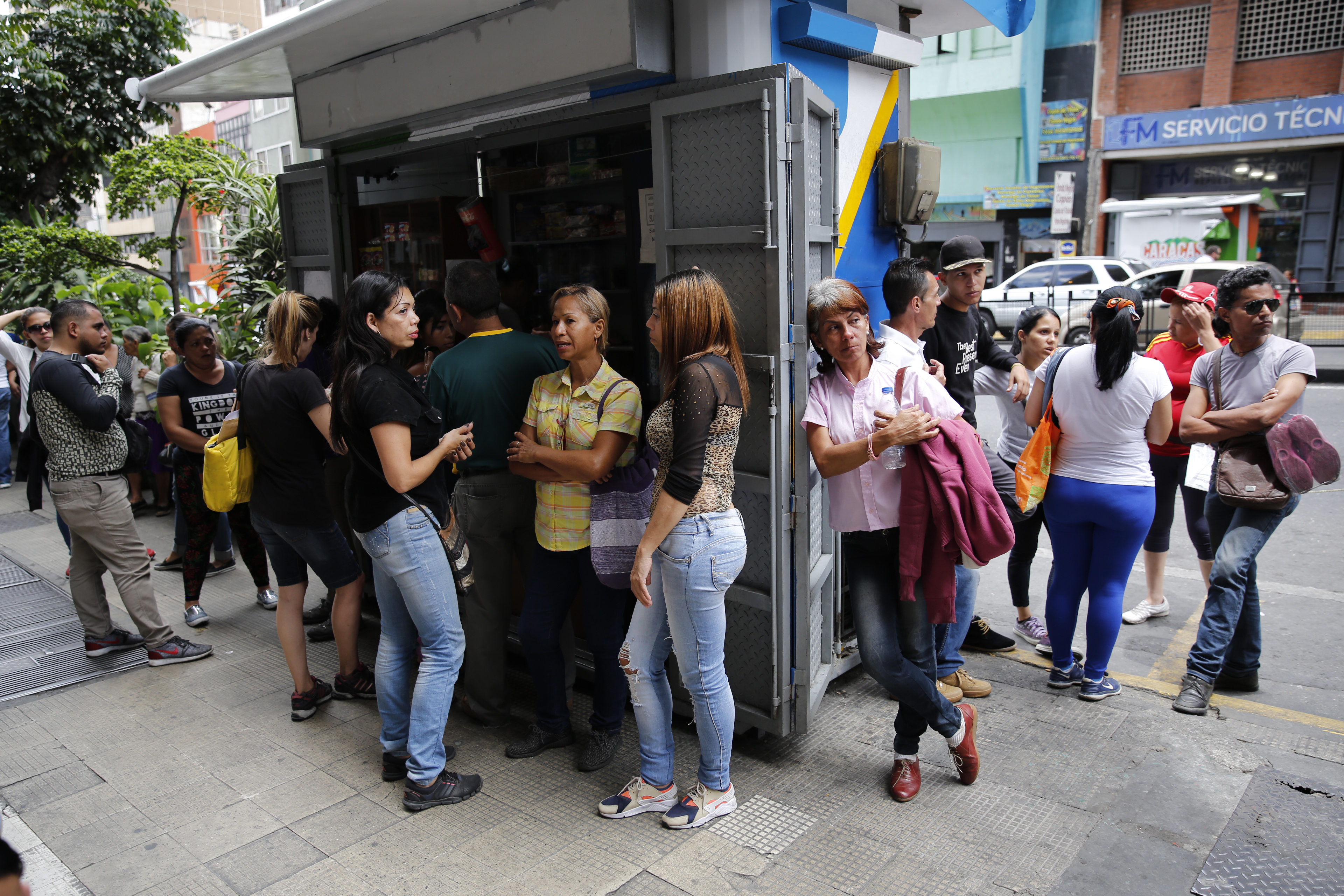 Outside the club, several mismatched shoes, including a sandal with a puckered red lip decoration, lay on the sidewalk.
More than 500 people were believed to be inside the club when the fight broke out. Photos shared online from previous celebrations at the club show a dark interior with wooden tables and a stage upfront where DJs shuffled songs.
Outside, a faded sign on the red brick building read, "We've opened!" Metal bars covered the doors and windows.
Jesus Armas, an opposition councilman who lives in the area, said the Interior Ministry should explain how a civilian was able to obtain tear gas canisters that should only be utilised by state security forces.
He also urged authorities to investigate whether the club had permission to hold several hundred people inside. "That's not a big space and that should not be authorised," he said.
Mr Armas added that other violent incidents had taken place inside the club, which is frequently used by the Ecuadorean community for parties and political events.
Police have detained the owner of the club for "not guaranteeing adequate supervision and preventing the entry of any type of weapon". No information on the owner's name, exact charges or current whereabouts was immediately provided.
Family members who gathered outside the hospital where many victims were taken wept and embraced one another as they tried to find out what had happened.
Julio Cesar Perdomo said his injured son told him the tear gas was launched from a bathroom and that the establishment then closed the doors.
"The kids couldn't leave," he said.
Officials did not comment on whether the exit had been closed after the melee broke out.