Around 20 plates with messages on were attached to the windows of Stuart Anderson's office along with a poster which said: "Your MP voted no to feeding poor kids".
The plates were removed within hours of being put up but the word "scum" was then sprayed onto the office window.
The Wolverhampton South West MP was one of 322 MPs who last week voted against a Labour motion calling for the extension of free meals during the school holidays in England until Easter 2021.
Only five Conservative MPs rebelled to support the motion, none of whom represent constituencies in the Black Country and Staffordshire.
The Black Country and Staffordshire MPs who voted against the motion:
Stuart Anderson, Wolverhampton South West

Jane Stevenson, Wolverhampton North East

Marco Longhi, Dudley North

Suzanne Webb, Stourbridge

James Morris, Halesowen and Rowley Regis

Shaun Bailey, West Bromwich West

Nicola Richards, West Bromwich East

Eddie Hughes, Walsall North

Wendy Morton, Aldridge-Brownhills

Michael Fabricant, Lichfield

Amanda Milling, Cannock Chase

Gavin Williamson, South Staffordshire
Mr Anderson's office in Chapel Ash was one of several offices across the country that were targeted by angry local constituents after an initial protest in Southend on Sunday.
Messages on the plates included: "Ashamed of my MP," "So very wrong," "Don't ever turn up at a foodbank and pretend to help again hypocrite," and "Who subsizes (sic) your food in Parliament Stuart?"
It comes after Wolverhampton Council, Birmingham City Council and Staffordshire County Council all announced plans to fund free school meals this half term after MPs voted against the money coming from central government.
Businesses and community groups across the Black Country and Staffordshire have also stepped in to provide meals, with the Government faces a damaging revolt on the issue.
Dozens of people from a range of organisations have stepped in to help, with Health Secretary Matt Hancock hailing them as "absolutely wonderful" while insisting that millions has already been provided to councils to help their communities.
More on this story:
Among the organisations helping in the region is The Dave Bakehouse Cafe in Darlaston, which was praised by footballer Marcus Rashford for supplying 100 packed lunches a day, and the Elias Mattu Foundation in Wolverhampton.
Boris Johnson today insisted that no children would go hungry due to "inattention" by his Government as he faced a backlash over the refusal to provide free school meals in England over half-term.
The Prime Minister hinted at extra support, promising to do "everything in our power" to tackle holiday hunger over the winter and the upcoming Christmas break.
Thousands of free meals were being provided to children by businesses, local authorities and community groups on the first day of half-term after the Government refused to reintroduce the vouchers scheme used over the summer break.
Dozens of people from a range of organisations, including Conservative-led councils, have stepped in to help, but Mr Johnson insisted Government support to local authorities and charities had helped.
A petition from Rashford, who has been spearheading demands for free meals to be extended in England over the school holidays, has attracted almost 900,000 signatures, piling pressure on the Government to act.
Mr Johnson, speaking during a visit to a hospital in Reading, said: "We don't want to see children going hungry this winter, this Christmas, certainly not as a result of any inattention by this Government – and you are not going to see that."
The Prime Minister said he had not spoken to Rashford since June "but what he is doing is terrific".
He said: "We support the local councils – indeed we fund the local councils and many of the organisations that are helping in this period – but we are also uplifting Universal Credit by £1,000 and we think that is one of the best ways you can help families in this tough time.
"I totally understand the issue of holiday hunger, it is there, we have to deal with it.
"The debate is how do you deal with it."
Universal Credit had been increased by £20 a week while £63 million has already been provided by central Government to local authorities to support them.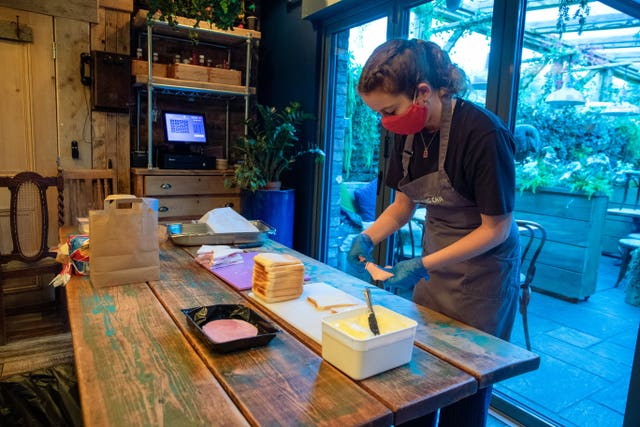 Manchester United star Rashford has used his social media profile to highlight examples of businesses that have pledged to help with meals for local children.
Conservative-led Bournemouth, Christchurch and Poole Council said it would be providing food parcels for families from Monday, tweeting: "No child should go hungry."
Warwickshire County Council's Tory chief Izzi Seccombe told Today that money from Whitehall was "tight" and "we are going to be funding it ourselves now".
"What we don't want is people within Warwickshire feeling anxious, feeling worried and children going hungry during this half-term period," she said.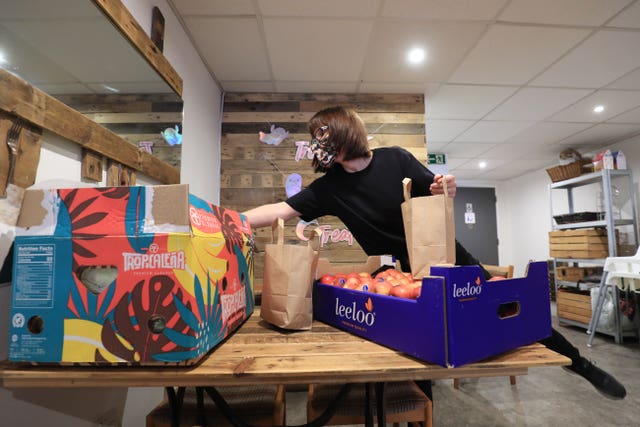 Meanwhile, Sir Keir Starmer has sought to exploit the disarray in the Conservative ranks by confirming Labour will force another Commons vote on the issue if ministers do not relent in time for the Christmas holidays.
Former minister Tobias Ellwood told Today it would be "churlish" not to act, adding: "I would like to see Boris Johnson look at this issue again, recognising the wealth of support across the nation, the fact that we all want the same thing – let's not forget this generation of children have actually had their lives impacted in ways not seen since the war.
"The pandemic has been tough, difficult winter ahead, let's make sure we have a programme in place which all parties can agree with.
"If that's utilisation of the free school meal holiday provision, then so be it."
Senior Conservative MP Sir Bernard Jenkin has warned the Government had "misunderstood the mood of the country" and would probably have to think again.
Former children's minister Tim Loughton, who abstained in last week's vote on the issue, said he would vote against the Government if it came to the Commons again.