England have offered discarded opener Jason Roy the chance to make himself available as an injury reserve for the World Cup, but accept his selection heartbreak may be too tough to overcome.
Roy, a crucial part of the trophy-winning 2019 side, was named in a provisional group of 15 for next month's tournament in India but found himself squeezed out by Harry Brook when the final squad was announced on Sunday.
The U-turn came after Roy suffered back spasms that ruled him out of the recent New Zealand series, setting in chain a sequence of events that saw understudy Dawid Malan ink his name in at the top of the order and positioned Brook as the most versatile additional batter.
By axing a player with 116 caps and eight years of experience as a mainstay of the side, England showed a cut-throat approach to defending their 50-over crown and raised uncertainty over Roy's international future.
He was offered the chance to join a second-string side for three ODIs against Ireland but turned that down after receiving the crushing news from skipper Jos Buttler over the weekend. National selector Luke Wright made it clear that England still view Roy as an option for the World Cup should one of their top three be ruled out, but that is an olive branch that may not be accepted.
Roy lost his T20 place before another World Cup last year, cancelled the remainder of his central contract to play Major League Cricket in the United States this summer and may instead find himself weighing up the benefits of retiring from England altogether.
"As you can imagine, he's absolutely gutted and I wouldn't expect anything else. I feel for him, as I feel for anyone you leave out," said Wright.
"But we certainly haven't ruled him out. For Jason now, I'm sure he's got some thinking to do over the initial disappointment, but we've made clear that if there's an injury at the top of the order, there's definitely the option for him to come in as the reserve.
"We've made it very clear that we still see him as the man to do that. I don't think there's any reason why we wouldn't. We've spoken to him about that and he has time to reflect over the next few days. It is obviously not an easy pill to swallow."
England plan to take just one travelling reserve with them on what is a gruelling schedule in India, with Jofra Archer joining the group as part of his continuing rehabilitation from a stress fracture in the right elbow. Others under consideration will be permitted to stay at home until required.
Wright was sympathetic about Roy's reluctance to join up with a shadow team to take on the Irish so soon after being ousted, but added that the offer remained open for the second and third games.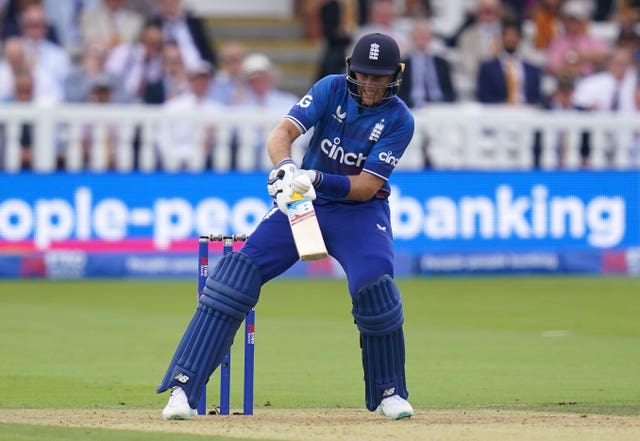 "We've given Jason the option of being involved and he still has the option," said Wright.
"He wasn't expecting to be in that Ireland squad and then to get the news that he was missing out on the World Cup all came as a bit of a hammer blow. So we've left that with him. The first game at Headingley has come too soon but there is still the option of those last two games. We've made it apparent to Jason that we won't judge him differently for that position as the spare batter at the top of the order whether he plays against Ireland or not. We'll work on that one over the next few days."
One man who will take the field for the first ODI is Joe Root, who requested to play at his home ground despite having the chance to rest up before India. He lacked rhythm against the Black Caps, making just 39 in four innings, and is keen for one last hit on familiar turf before travelling.
"As much as we thought he probably needed a break, he just wanted another go," Wright said.
"It's great for someone still to have that desire to keep wanting to do more and more. It shows what makes him such a world-class player, that when he doesn't feel quite right that he still wants to tinker and do more."