Jose Mourinho has told his Manchester United players to improve their "inconsistent" attitudes and close the gap on rivals Manchester City.
United boss Mourinho believes a better mental approach will further their chances of returning to the top of the Premier League next season, after Pep Guardiola's City stormed to this term's title.
United coasted past Bournemouth 2-0 at the Vitality Stadium on Wednesday, in the process taking a step closer to securing a second-placed finish.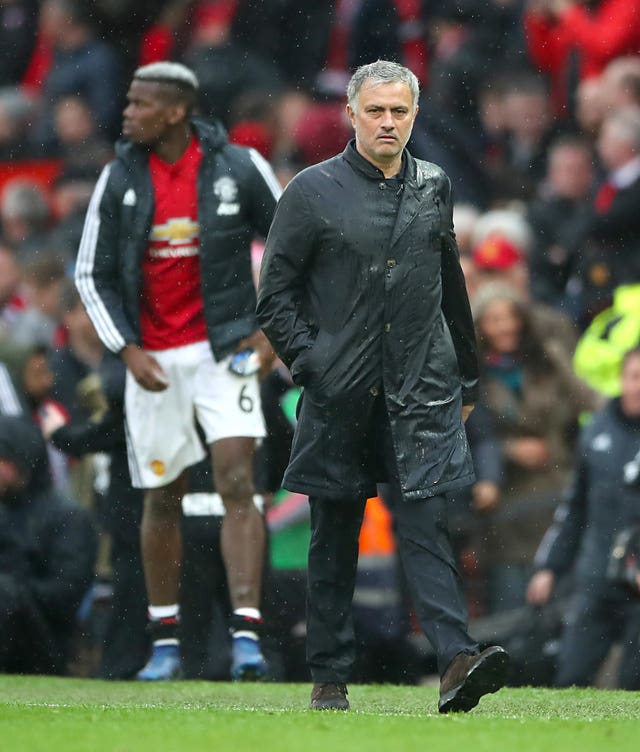 "The change has to be based on their attitude, their mentality," said Mourinho of United's players.
"This season of course was a much better season in the Premier League for us than the last one – the last one we finished sixth.
"We are quite safe now in the top four and we have a big chance to finish second, we already have more points than at the end of last season.
"But we need to be more consistent in our approach.
"I know why you win, I know why you don't win. OK, no doubts about City's quality, and that in any circumstances they would win this title because they are the better (team).
"I've spoken with my players – I think we are inconsistent. And we are inconsistent many times in our attitude.
"We didn't lose points in the duels against direct opponents, we lost points against teams that were promoted. And we've lost points against teams that are probably going to be relegated.
"We were not consistent, and we've paid the price."
Chris Smalling and Romelu Lukaku struck to seal United's comfortable win at Bournemouth, with Mourinho making seven changes from Sunday's frustrating 1-0 home loss to West Brom.
The United manager then admitted he will make further changes for Saturday's FA Cup semi-final against Tottenham.
"Obviously I'm going to change the team. I made changes, I gave a rest to (Nemanja) Matic and (Antonio) Valencia," said Mourinho.
"All the players told me they are here, they want to play (on Saturday)."
Bournemouth are all but safe from relegation on 38 points, with boss Eddie Howe keen for his players not to dwell on compounding their 2-0 defeat at Liverpool with Wednesday's loss to United.
The former Cherries defender admitted Bournemouth's big challenge next term will be to improve their record against the top-six clubs, as there have been 10 defeats in the 12 meetings this term.
"We're always looking to find a way to improve every season, but it does get harder, the margins get smaller and smaller," said Howe.
"I don't think there's a huge gap in performance levels between the teams, but we end up losing. Trying to turn those small margins in our favour will be one of the things we'll look to do."