It is 25 years since Linford Christie won Olympic 100 metre gold in Barcelona, four years after his silver medal in Seoul.
Here we take a look at five things about the former Olympic, world and European champion.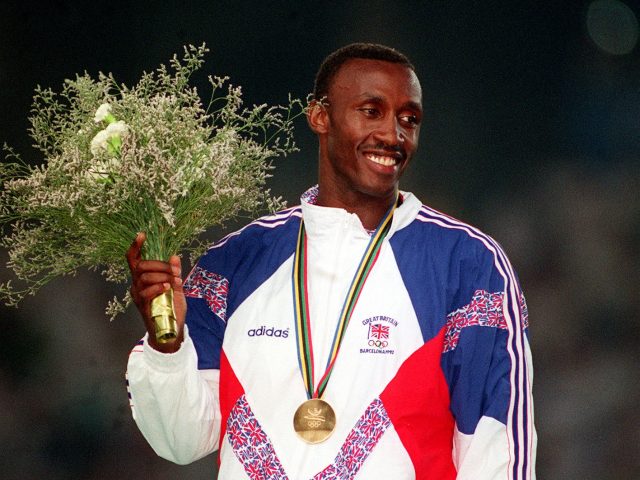 In Barcelona in 1992 Christie became the third British athlete to win the Olympic 100m, after Harold Abrahams and Allan Wells, taking gold ahead of Frankie Fredericks and American Dennis Mitchell. Without Carl Lewis, who failed to qualify for the USA in the individual sprints, Christie – aged 32 at the time – ran 9.96 seconds to become the oldest Olympic 100m champion by four years and 38 days. Christie did not want to cry after winning gold in case the pictures were replayed and used to mock him. "When I began to wind down, I felt mentally exhausted," he wrote in his autobiography. "It may be 10 seconds but that had been 10 years to me. Mentally, physically and spiritually, it's tough because of the need to dig in, concentrate, avoid mistakes and get everything right."
The reigning Olympic champion was disqualified in the the final of the 100m in Atlanta four years later after false starting twice. It was his last major race before his retirement from athletics the following year. It was one of the biggest disappointments of the 1996 Olympics for Team GB as they won just five medals – coming 36th in the table behind Ethiopia and Kazakhstan – with only Sir Steve Redgrave and Sir Matthew Pinsent winning gold in rowing's coxless pairs. Canada's Donovan Bailey claimed victory, and a new world record at the time, in 9.84 thrilling seconds, beating Fredericks and Ato Boldon.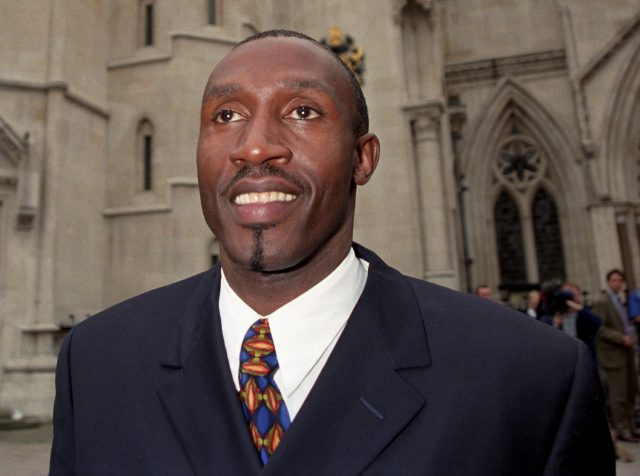 Christie tested positive for the anabolic steroid nandrolone in 1999, having already officially retired and when he was only competing in selected meetings. He was cleared by UK Athletics but the International Association of Athletics Federations (IAAF) overturned the decision and banned him for two years. Chrsitie always claimed he was not guilty and has supported anti-doping measures, stating his total opposition to the use of drugs in athletics. He is banned for life by the British Olympic Association from ever having anything to do with a British team at the Games again.
Christie hosted the BBC show Record Breakers from 1998 to 2000. He took over from fellow ex-athlete Kriss Akabusi, who had co-presented with Cheryl Baker, and was also in I'm A Celebrity, Get Me Out Of Here in 2010, lasting 18 days. Christie also appeared as himself in the 1999 film Don't Go Breaking My Heart, making a brief appearance in the pre-credits scene. The film starred Charles Dance and was produced by Everton chairman Bill Kenwright.
Christie collected 24 major medals at the Olympics, World and European Championships as well as the Commonwealth Games. Along with his Barcelona gold he won the 100m World title in 1993, the 1986 European crown and 1990 and 1994 Commonwealth Games golds. He won the BBC Sports Personality of the Year award in 1993, having finished second behind Nigel Mansell in 1992. In 2010, he was inducted into the England Athletics Hall of Fame and in 2009 he was inducted into the London Youth Games Hall of Fame.