Pope Francis had a second good night in hospital recovering from surgery to remove intestinal scar tissue and repair a hernia in his abdominal wall, the Vatican has said.
The Holy See press office said that further medical updates were expected later in the day.
The Vatican said Francis's condition is stable and his post-operative recovery deemed normal.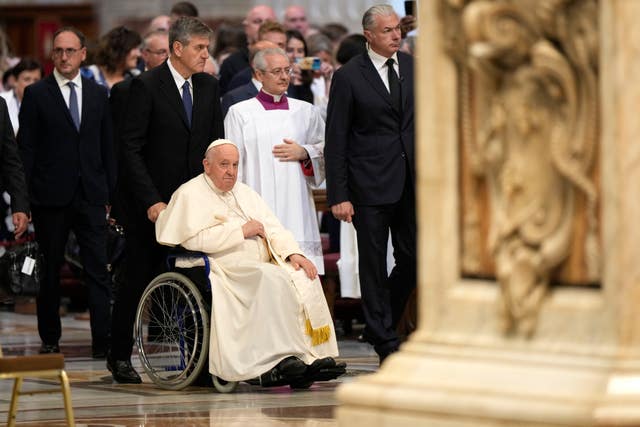 The 86-year-old was admitted to the Gemelli hospital on Wednesday for his second major abdominal operation in two years, following a 2021 procedure to remove part of his colon.
During the procedure, doctors removed adhesions, or internal scarring, on the intestine that had caused a partial blockage.
They also repaired a hernia that had formed over a previous scar, placing a prosthetic mesh in the abdominal wall.
Francis is expected to remain at the Gemelli hospital for several days.