A man has pleaded guilty to helping two other men charged with fatally shooting rapper Young Dolph in a daytime ambush at a Memphis bakery.
Jermarcus Johnson, 26, from Tennessee, pleaded guilty to three counts of accessory after the fact. Judge Lee Coffee approved a plea deal with prosecutors, allowing him to avoid trial.
Johnson acknowledged helping the two alleged gunmen communicate after the killing while they were on the run from authorities and helped one of them communicate with his probation officer after the killing.
During questioning by prosecutor Paul Hagerman, Johnson acknowledged taking possession of a car from shooting suspect Justin Johnson, his half brother.
Jermarcus Johnson also identified a photo in which Justin Johnson was wearing the same clothing as one of the two men accused of gunning down Young Dolph the day the rapper was killed.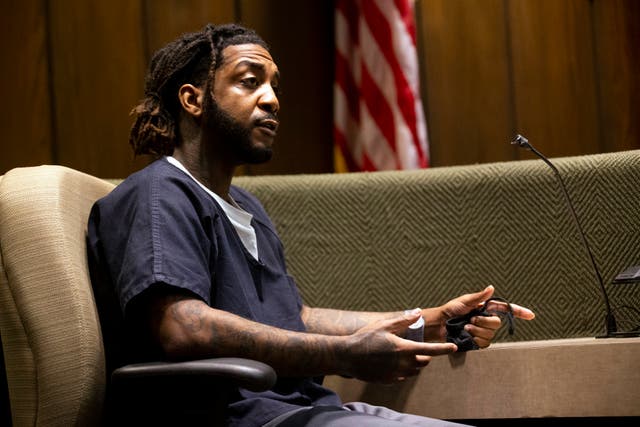 Mr Hagerman said Johnson had no role in the actual killing.
Johnson was one of four men charged in a conspiracy indictment stemming from the November 2021 killing of Young Dolph, whose real name was Adolph Thornton Jr.
Johnson is the first person to plead guilty or be convicted over the shooting, which rattled Memphis and shook the entertainment world.
The 36-year-old rapper, label owner and producer was buying cookies at a bakery near his boyhood home in Memphis when he was shot by two men, authorities said.
Johnson was initially charged with the more serious offence of conspiracy to commit first-degree murder for helping Justin Johnson hide and escape afterwards, the indictment said.
Jermarcus Johnson helped Justin Johnson communicate with the other suspect, Cornelius Smith, while also facilitating payments to Smith for the killing, the indictment said.
Justin Johnson and Smith have pleaded not guilty to charges including first-degree murder. The fourth man accused in the indictment, Hernandez Govan, has also pleaded not guilty to first-degree murder. Govan is accused of arranging the killing.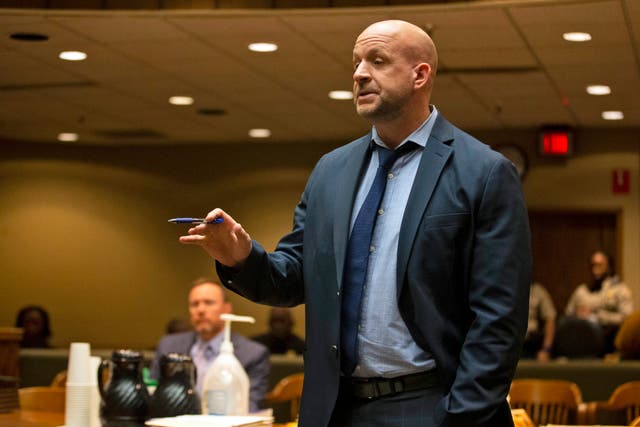 A motive for the killing has not been disclosed.
Young Dolph was known in Memphis for his charitable works and his success as an independent musical artist and businessman. When he was killed, he was in the city to visit a sick relative and hand out Thanksgiving turkeys at a church.
After his death, Memphis named a street after him and the Memphis Grizzlies basketball team honoured him during a game. Murals of the rapper have been painted around the city and a pop-up museum featuring him was opened earlier this year.
The bakery, Makeda's Homemade Cookies, became an impromptu memorial site for the rapper. It was closed for months after the shooting, but has since reopened.
Justin Johnson and Smith are being held in jail. Govan was given a 90,000-dollar bond based on safety and health issues and he is under house arrest.
Judge Coffee said Jermarcus Johnson could be called as a witness at a future trial in the killing.
Johnson will be sentenced at a later date and faces six to 12 years in prison.