GameStop shares plunged before the opening bell after the company fired chief executive Matthew Furlong, the former Amazon executive brought in two years ago to turn the struggling videogame retailer around.
The company gave no reason for the dismissal and named Ryan Cohen, the company's biggest investor, as executive chairman.
Mr Cohen sent a cryptic tweet that read "Not for long" around the time the company announced Mr Furlong's firing.
GameStop said Mr Cohen will oversee investment and management of the company.
Shares tumbled more than 19% in premarket trading on Thursday.
Mr Furlong was named GameStop's chief executive in June 2021 with the mandate of heading the company's digital remake.
He was the executive who oversaw Amazon's Australia business and spent nine years with the company.
Mr Furlong was one of two Amazon executives hired at the time, the other being Mike Recupero, hired as GameStop's chief financial officer.
Mr Cohen's holding company RC Ventures is the biggest investor in GameStop, holding an approximately 12% stake.
Mr Cohen co-founded Chewy, the online pet supply company, and had hoped to modernise GameStop, founded in 1984.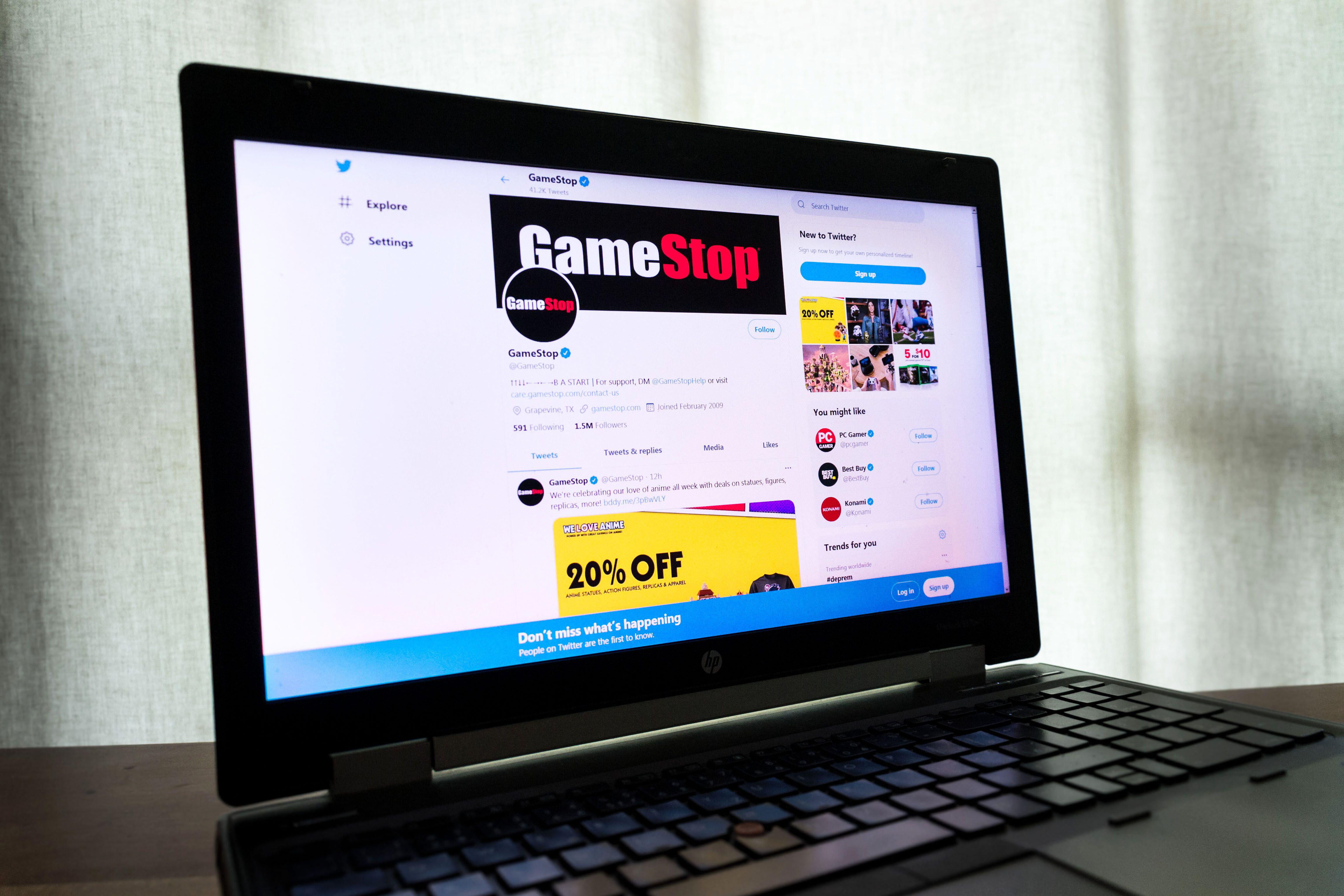 Mr Cohen began snapping up large stakes of GameStop at a time when the Texas company was being buffeted by new technology.
Gamers no longer needed GameStop because they were downloading games rather than buying digital discs.
Mr Furlong and other executives were brought it to execute Mr Cohen's goal of getting GameStop more online.
After building a massive stake, Mr Cohen joined GameStop's board in January 2021, along with two of his former Chewy colleagues.
GameStop became the embodiment of the "meme stock" craze two years ago, when a fanatical band of smaller-pocketed and novice investors encouraged each other to pile in.
That helped trigger a "short squeeze" on larger institutional Wall Street firms betting the company would continue to flounder.
The gambit worked and shares spiked more than 8,000% in 2021.
Shares have fallen drastically since then and now trade for around 20 US dollars (£16) each, which was about the cost of a share before the meme craze.