Eight Republican presidential hopefuls descended on Iowa to pitch themselves to voters and, in Mike Pence's case, hop on a motorcycle.
The former vice president and Florida governor, Ron DeSantis were among the White House contenders appearing at a rally at the state fairgrounds near Des Moines hosted by US Senator Joni Ernst.
Her annual political event, the Roast and Ride, a combination barbecue-rally and motorcycle ride, kicks off a busy summer campaign season heading into the state's first-in-the-nation caucuses early next year.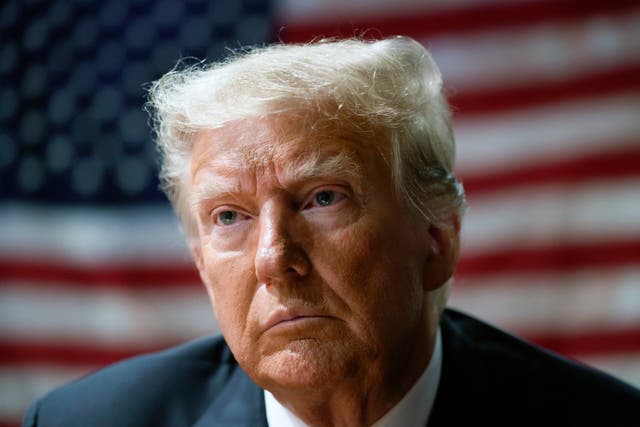 Former president Donald Trump, the leading Republican presidential candidate, was notably absent after spending two days in the state this past week. He has largely avoided any events that have him sharing the stage with his 2024 rivals.
Mr DeSantis, with his wife, Casey, and three young children in tow, chatted with voters, gave out autographs and signed the Bible of a man who thanked Mr DeSantis for "standing up to Disney".
Mr DeSantis just wrapped up his first week as an official candidate with a blitz of campaign stops across three early-voting states.
Casey DeSantis wore a black leather jacket in 86-degree weather with the words Where Woke Goes To Die and an outline of Florida on the back.
It brought to mind comparisons to first lady Melania Trump, who famously sent a back-of-the-jacket message of her own in 2018 with a green-hooded jacket that read " I really don't care do u " as she departed the White House for a trip to visit migrant children in Texas.
Mr Pence was the only White House hopeful who participated in a morning motorcycle ride for charity that is a staple of Ms Ernst's annual Roast and Ride event.
He wore jeans, boots and a leather vest with patches that said "Indiana" and messages supportive of the military.
The former Indiana governor, who has made frequent trips to Iowa over the past year, is expected to launch his long-anticipated campaign at an event in Des Moines on Wednesday.
"I'll be back a little later next week," Mr Pence teased the crowd when he spoke later at the rally. "I don't have anything to announce today."
Earlier in the morning, before setting out on their motorcycle ride, Mr Pence, standing with Ms Ernst in the back of a pickup truck, again hinted at his looming candidacy.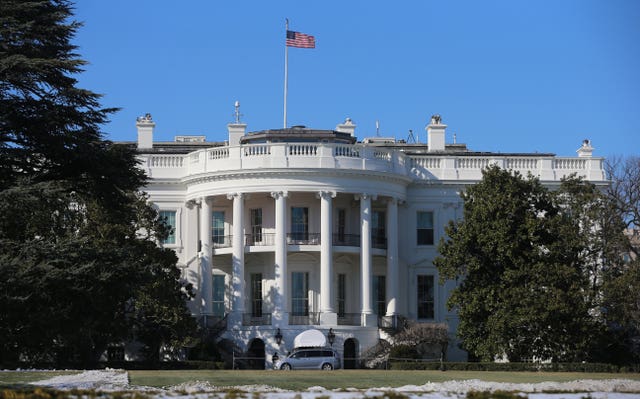 "One of the reporters just asked me if we're showing up more in Iowa, what our lane would be.
"I said I'm more worried about the lane we're going to be staying in today," Mr Pence joked.
The former vice president, wearing a white motorcycle helmet and a big grin, then rode off on a cobalt blue Harley Davidson.
The group rode to the fairgrounds, where candidates gave speeches and chatted with barbecue-eating voters.
Other candidates speaking at the event included former UN ambassador Nikki Haley, US Senator Tim Scott of South Carolina, former Arkansas governor Asa Hutchinson, Michigan businessman Perry Johnson, author Vivek Ramaswamy and conservative talk radio host Larry Elder.
The event had the feel of a large political fair, with about 1,000 people gathered to listen to the presidential prospects speaking in front of bales of hay in a building at the fairgrounds.
Many of the campaigns set up tables full of stickers, T-shirts and drink can coollers.