Rupert Murdoch has acknowledged that some Fox News commentators endorsed false allegations by former president Donald Trump that the 2020 presidential election was stolen and that he did not step in to stop them, according to excerpts of a deposition.
The claims and the company's handling of them are at the heart of a defamation lawsuit against the cable news giant by Dominion Voting Systems.
The recently unsealed documents include excerpts from a deposition in which Mr Murdoch was asked about whether he was aware that some of the network's commentators — Lou Dobbs, Maria Bartiromo, Jeanine Pirro and Sean Hannity — at times endorsed the false election claims.
Fox Corp chairman Mr Murdoch replied: "Yes. They endorsed."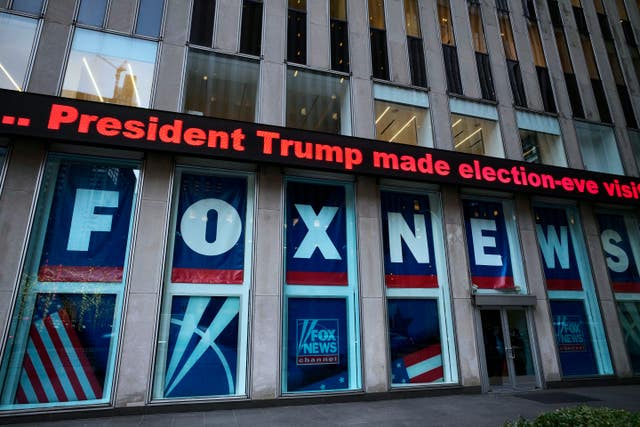 The Murdoch deposition is the latest filing in the defamation case to reveal concerns at the network over how it was handling Mr Trump's claims as its ratings plummeted after the network called Arizona for Joe Biden, angering Mr Trump and his supporters.
An earlier filing showed a gulf between the stolen election narrative the network was airing in primetime and doubts about the claims raised by its stars behind the scenes. In one text, from November 16 2020, Fox News host Tucker Carlson said "Sidney Powell is lying" about having evidence for election fraud, referring to one of Mr Trump's lawyers.
The Dominion case is the latest example showing that those who were spreading false information about the 2020 election knew there was no evidence to support it.
The now-disbanded House committee investigating the January 6 2021, attack on the Capitol disclosed that many of Mr Trump's top advisers repeatedly warned him that the allegations he was making about fraud were false — and yet the president continued making the claims.
Mr Murdoch urged in September 2020, weeks before the election, that Dobbs be fired because he was "an extremist", according to Dominion's court filing.
Mr Murdoch also said he thought it was "really bad" for former New York City mayor Rudy Giuliani to be advising Mr Trump because Mr Giuliani's "judgment was bad" and he was "an extreme partisan", according to a deposition excerpt.
Mr Murdoch was asked whether he could have requested that Ms Powell and Mr Giuliani not be put on the air. "I could have. But I didn't," he replied.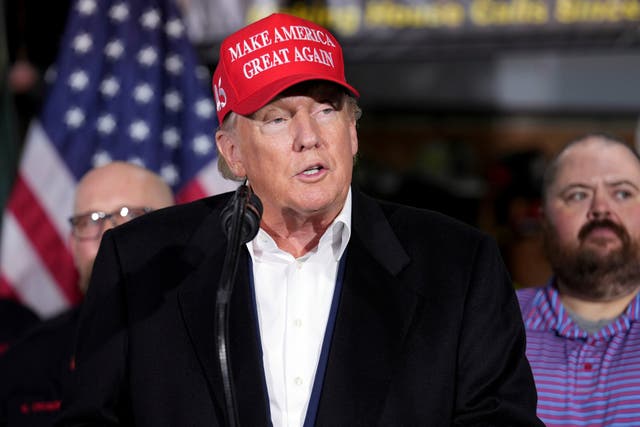 Denver-based Dominion Voting Systems, which sells electronic voting hardware and software, is suing both Fox News Network and parent company Fox Corp for defamation.
Dominion contends that some Fox News employees deliberately amplified false claims by supporters of Mr Trump that Dominion machines had changed votes in the 2020 election, and that Fox provided a platform for guests to make false and defamatory statements about the company.
Dominion attorneys contend that executives in the "chain of command" at both Fox News and Fox Corp knew the network was broadcasting "known lies, had the power to stop it, but chose to let it continue".
They added: "That was wrong, and for that, FC and FNN are both liable."
Attorneys for Fox Corp note in their filing that Mr Murdoch also testified that he never discussed Dominion or voter fraud with any of the accused Fox News hosts.
They say Dominion has produced "zero evidentiary support" for the claim that high-level executives at Fox Corp had any role in creating or publishing the statements at issue.
Dominion's contention that the company should be held liable because Mr Murdoch might have had the power to step in and prevent the challenged statements from being aired, they said, "has no basis in defamation law, would obliterate the distinction between corporate parents and subsidiaries, and finds no support in the evidence".
The "handful of selective quotes" cited by Dominion have nothing to do with the statements that Dominion has challenged as defamatory, according to Fox Corp attorneys.
"Dominion repeatedly asked Fox News executives, hosts, and staff whether Fox Corporation employees played a role in the publication of the statements it challenges," they wrote. "The answer — every single time, for every single witness — was no."
Meanwhile, Fox News attorneys note that when voting-technology companies denied the allegations being made by Mr Trump and his surrogates, Fox News aired those denials, while some Fox News hosts offered protected opinion commentary about Mr Trump's allegations.