Rescue workers and civilians passed chunks of concrete to each other across mountains of rubble in a desperate search for survivors trapped by a devastating earthquake.
In some places around Turkey, survivors could be heard screaming from beneath collapsed buildings.
Rescue efforts continued as darkness, rain and cold enveloped Turkey and Syria. The region was devastated by a powerful 7.8 magnitude earthquake, and at least one that hit hours later.
At least 2,800 people were killed and civilians joined rescuers in desperate efforts across both countries to find survivors.
In Kahramanmaras province in Turkey, rescuers pulled two children alive from the rubble.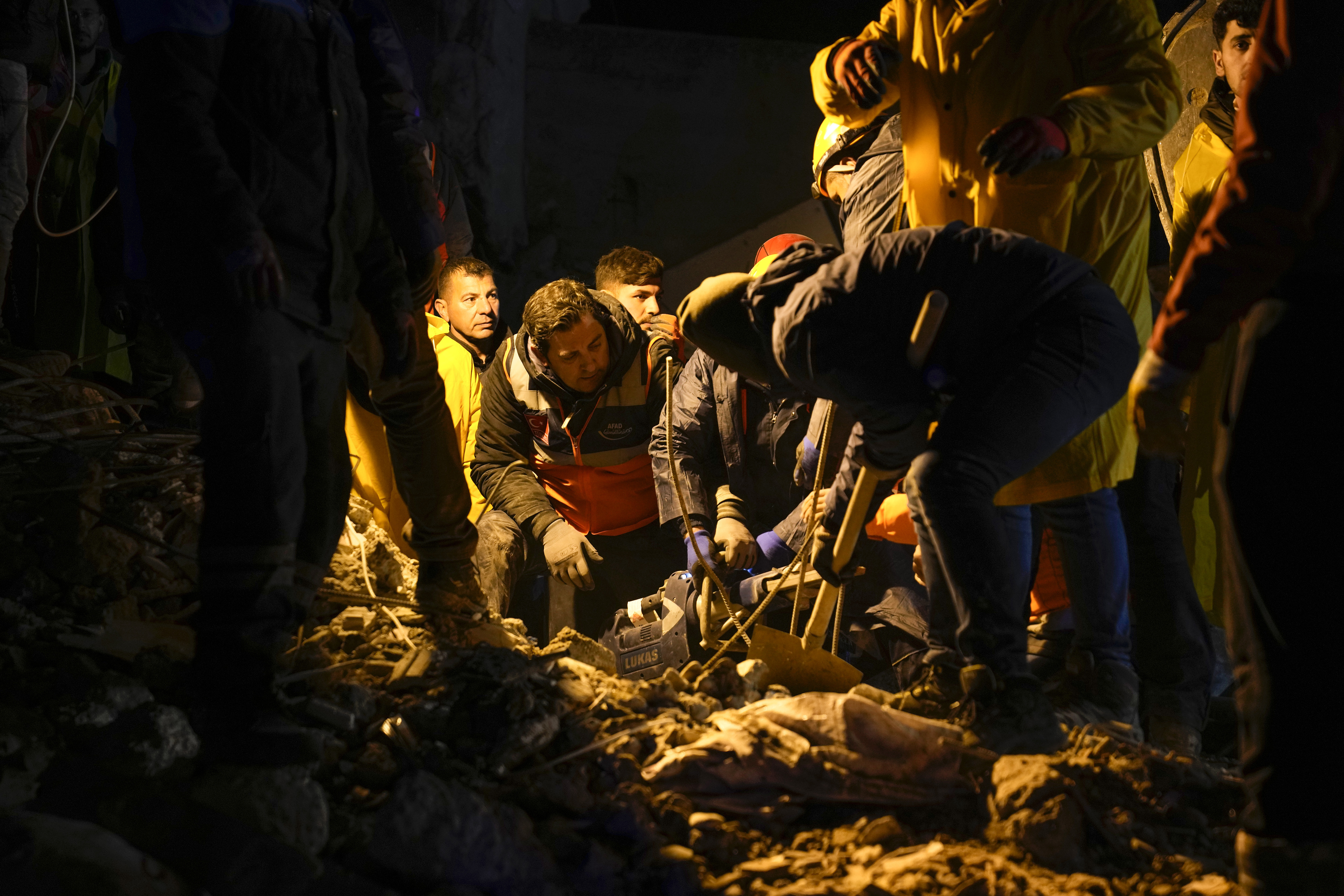 In Adana, Turkey, about 20 people, some in emergency rescue jackets, used power saws to carve out space that would let any survivors climb out or be rescued. Later, mechanical diggers joined the efforts as bright spotlights illuminated the wreckage.
Thousands of search-and-rescue personnel, firefighters and medics were working across 10 provinces, along with some 3,500 soldiers.
Residents lifted rubble and unearthed people heard screaming from beneath buildings.
Turkish military ambulance planes were transporting the injured to Istanbul and Ankara hospitals, the defence ministry said.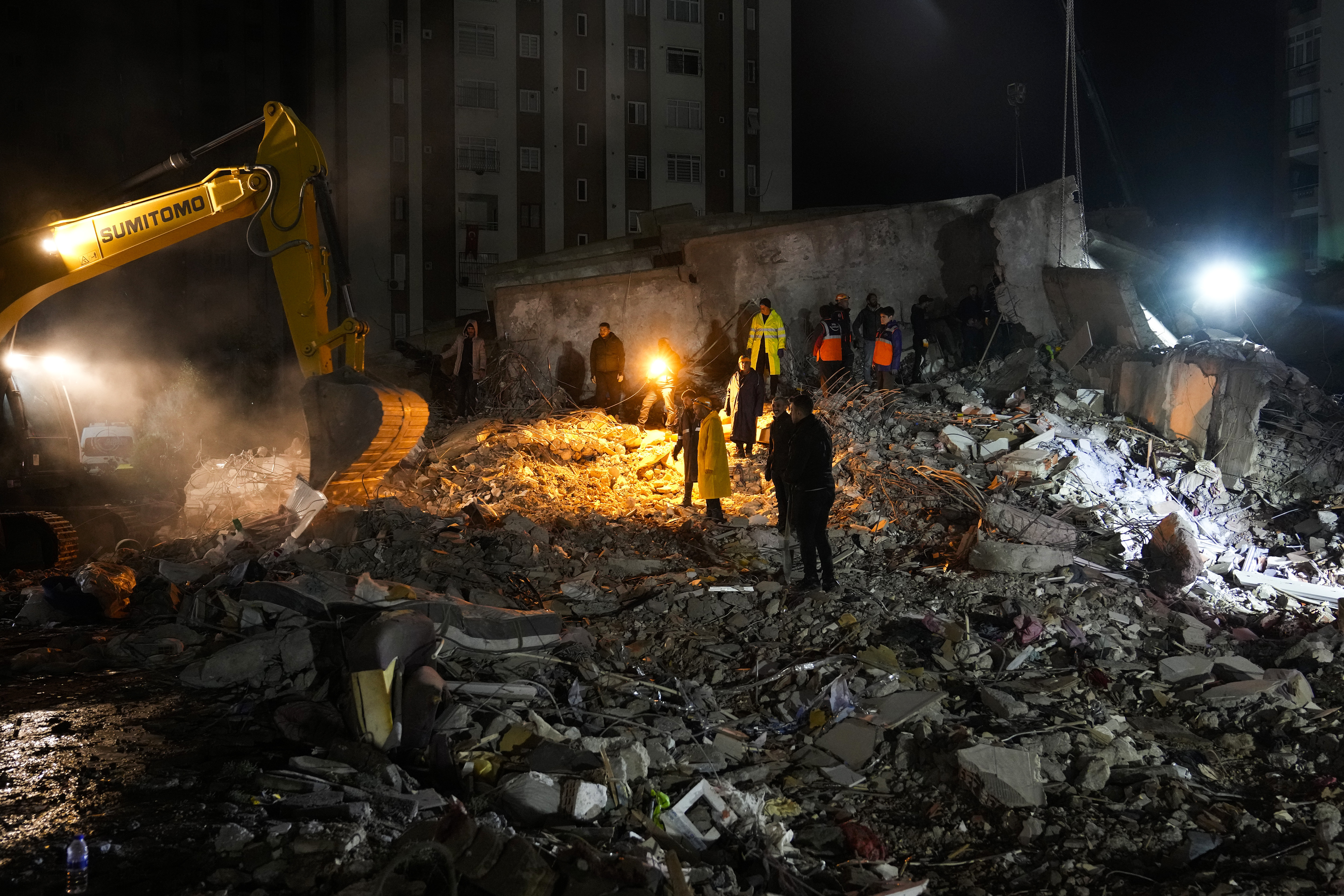 Rescuers from across Turkey tried to make it to the provinces amid heavy snow and rainstorms.
In Syria, a man held the body of a girl in his arms beside a two-story collapsed building as he walked away from the debris.
He and a woman set the girl on the ground, wrapping her in a large blanket to protect her from the rain.
An official with Turkey's disaster management authority said 6,445 people had been rescued across 10 provinces. The official, Orhan Tatar, said 5,606 buildings had collapsed.