Around 600 French soldiers deployed as part of a Nato battlegroup in Romania have held a combat exercise.
The aim was to test the 30-nation military alliance's readiness on its eastern flank amid Russia's war in neighbouring Ukraine.
The drill at a training range near Romania's eastern town of Smardan on Wednesday involved some 200 military vehicles, including four French Leclerc battle tanks which practiced firing live ammunition.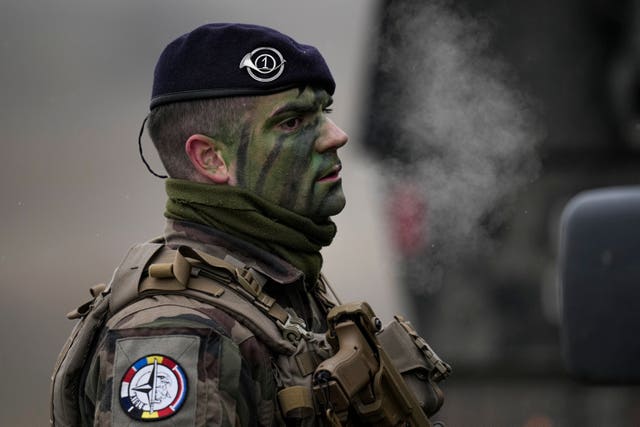 Romania's defence ministry said the main purpose of the exercise was to train the battlegroup "on the rapid deployment capability and execution of a combat mission" within a collective Nato defence operation.
The Leclerc tanks used are the same model French President Emmanuel Macron said on Sunday he asked his defence minister to "work on" possibly sending to Ukraine.
Kyiv has persistently requested tanks from its western allies to help its war efforts.
After much hesitation, that request was finally granted by Germany on Wednesday when Chancellor Olaf Scholz said his government would provide German-made Leopard 2 battle tanks and also approve requests by other countries to do the same.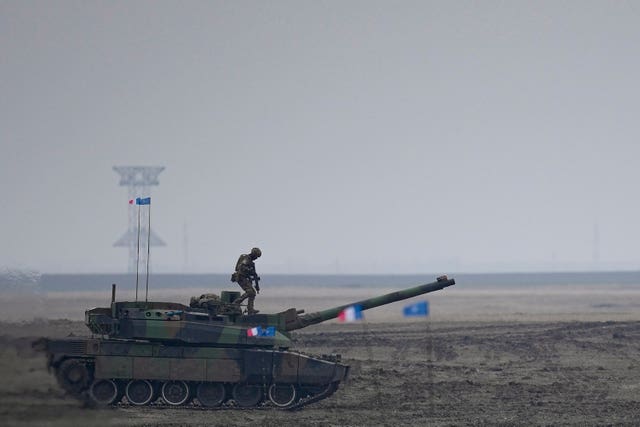 In response to Russia's invasion of Ukraine last February, Nato bolstered its presence on Europe's eastern flank, including by sending additional multinational battlegroups to alliance members Romania, Hungary, Bulgaria and Slovakia.
This month, the alliance deployed two surveillance planes to Romania, from where they will fly missions for several weeks to monitor Russian military activity near Nato's borders.
The Awacs aircraft, which Nato refers to as its "eyes in the sky", belong to a fleet of 14 usually based in west Germany.
Since the war started, Awacs have patrolled regularly over eastern Europe and the Baltic Sea region to track Russian warplanes.