Host describes 'surreal' Samuel L Jackson appearance at Glasgow bingo rave
'I've seen some wild things at Bongo's Bingo before but that's definitely up there as one of the most amazing things we've had,' said Ste Taylor.
A host at a nightclub in Glasgow spoke of his "surreal" and "crazy" experience seeing Samuel L Jackson on Friday night, calling it "one of the most amazing things".
The 74-year-old actor was spotted on stage during a Bongo's Bingo event at the venue SWG3 "throwing glow sticks at the crowd" and getting front-row seats to watch a dance performance.
Ste Taylor, the Bongo's Bingo host that evening, told the PA new agency he was unaware the Pulp Fiction star would be making an appearance.
"Nobody knew he was going to be there," said the 32-year-old from Liverpool.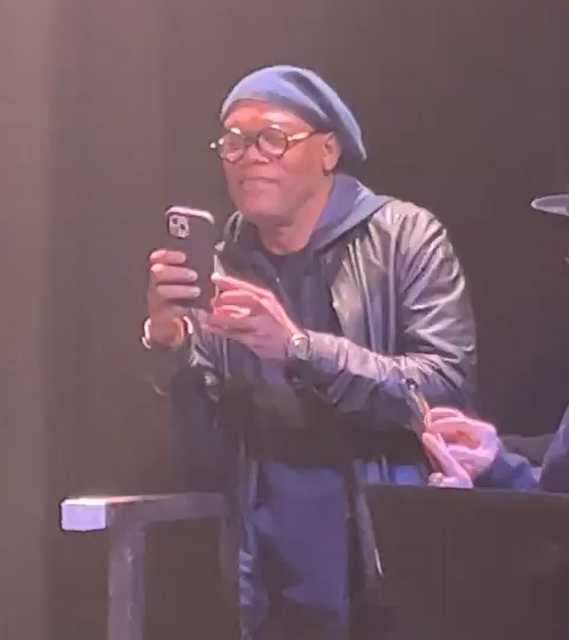 "Nobody who works at Bongo's Bingo knew, none of the venue staff at SWG3 knew.
"It was still halfway through the night, in the middle of a game of bingo, and I look over to the right and he's just there on stage dancing, enjoying himself, taking a few videos, and taking in the crowd."
Mr Taylor initially struggled to believe that Jackson was at the nightclub.
"I did a double-take thinking 'is that Samuel L Jackson?', because he was kind of side on to me at the time facing the crowd," he said.
"But as he turned I thought 'Oh my god, that actually is him' and I was trying to get the dancer's attention in front of me to say that Samuel L Jackson was on stage with us."
The club is no stranger to famous stars, however My Taylor admits that, throughout his time at Bongo's Bingo, seeing Jackson was "one of the most amazing things".
"I've seen some wild things at Bongo's Bingo before, but that's definitely up there as one of the most amazing things we've had," he explained.
"We've had celebrities at Bongo's Bingo lots of times, and we've had some pretty big acts come perform, but you're always aware that they're going to be there.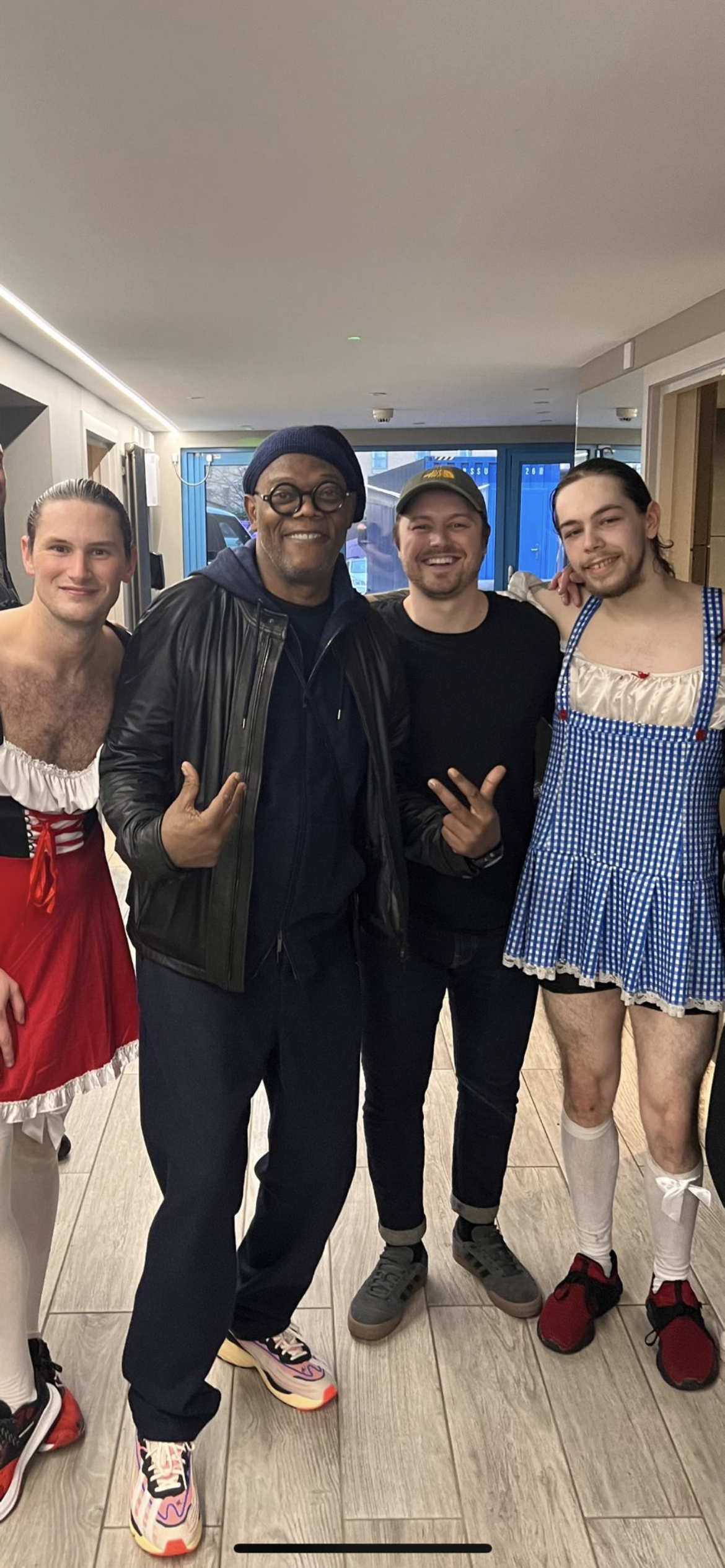 "So, you're waiting to see them, you're waiting to meet them, but with this it just caught us completely off guard. Nobody had any idea he was going to be there."
Jackson showed enthusiasm during the nightclub's rave, throwing glow sticks and bouncing balloons into the crowd.
"We have what we call a rave round halfway through the night where we stop playing bingo and we turn the lights down, play some rave music and just have a big dance for 10 to 15 minutes," Mr Taylor explained.
"When we did that, [Jackson] really got into it.
"He was throwing glow sticks to people in the crowd, and people were hitting balloons towards him, and he was hitting them back into the crowd."
The experience was "surreal" for the 32-year-old who is "still reeling it over".
"Honestly, it was a really surreal thing to see, but amazing," he said.
"I'm still reeling over it now, I can't quite believe it."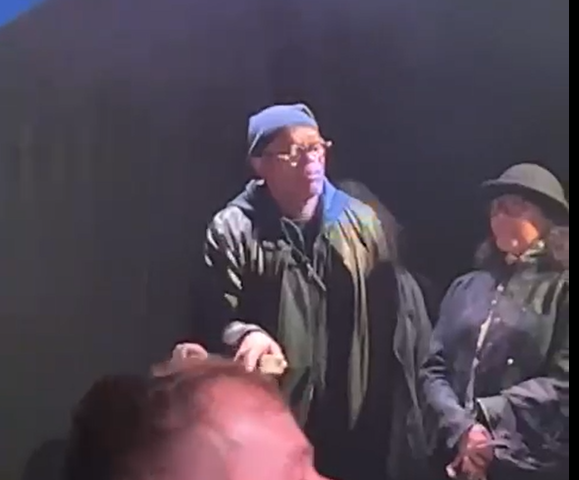 Mr Taylor said the Hollywood star's face "was a picture" after watching a dance performance by drag dancers Kinky Kylie and Hairy Mary.
"He was just more and more in shock as [the performance] went on seeing some some crazy stuff," said Mr Taylor.
"Bongo's Bingo is a bit of a crazy thing to say it's a bit of a wild night. So you can see he was just trying to take all in and see what was going on.
"He was just sort of taking it all in looking at the dancers and guys in the dresses with a little smile on his face."
The crowd got really excited, according to Mr Taylor, once they were aware of Jackson's presence, though some online were initially sceptical after the actor arrived on April 1.
"When the crowd realised that he was there, people just went wild – everybody was just jumping up in the air, shouting his name, and trying to get pictures and videos of him, said Mr Taylor.
"So many people were messaging online saying 'This must be an April Fool's – there's no way this is real', but it was. I wouldn't believe it myself had I not been there."
"He just came in through the back entrance to the building.
"He's Samuel L Jackson – he can do whatever he wants, but he wandered on stage and he was just there."
"His driver said on the way home that he really enjoyed it and loved it."