The first fully-trained female dog handler for the Civil Defence has said she was "stalking the K9 unit for years" before finally picking up her qualification.
Meath volunteer handler Karen Kelly and her victim-recovery dog Rossi recently qualified after a year-long training programme which included 150 hours of guided training.
"I'm mad for dogs, I love dogs. I love the reward of being able to train a dog and have their training actually utilised in real-life situations," she said.
She said being the first female dog handler for the Civil Defence is "really empowering".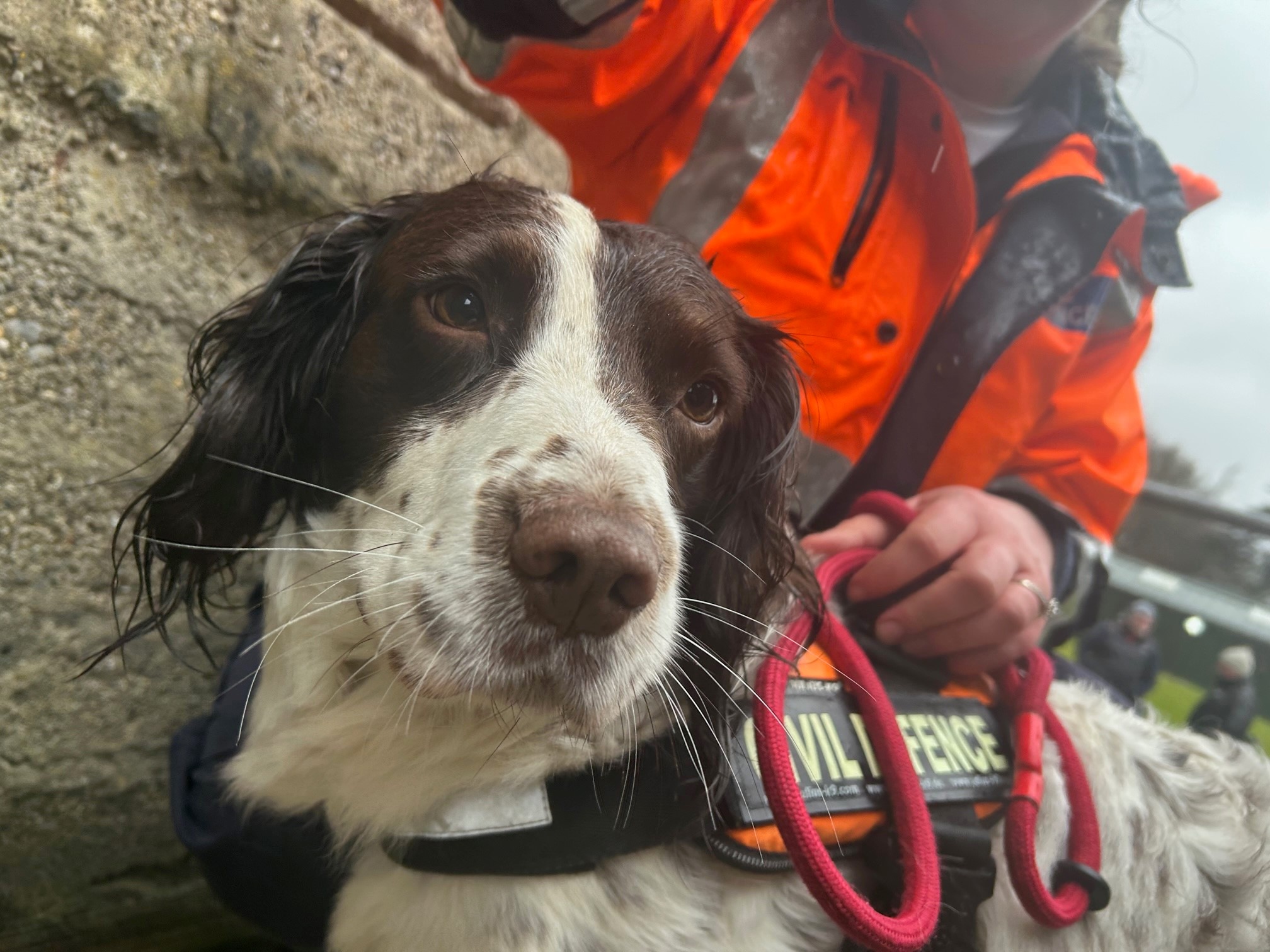 "It means an awful lot to me and my dog. I put in a lot of hard work and the lads were very supportive, and there was nothing that was a problem. I do the exact same things the lads do. I'm just glad to give some service back."
Five-year-old springer spaniel Rossi originally came from Northern Ireland, where he was a gun dog.
Part of the 150 hours of guided training necessary for the qualification took place in Wales.
"We had to start retraining the dog and try to get him out of old habits," she said.
Rossi is trained for the recovery of human remains and has already been out on searches.
"We can reunite families and it is just so rewarding," she said.
Ms Kelly said she is now living with Rossi, who is a bit of a "couch potato".
"He's a great dog. He switches off when he gets home and is absolutely neutral to everything, and there's nothing that fazes him," she said.
Search dogs are normally rewarded with treats or toys during training, but Ms Kelly said Rossi is "very humble".
"Rossi just works for my love and my praise, but I give him a tennis ball just to make it look the part," she said.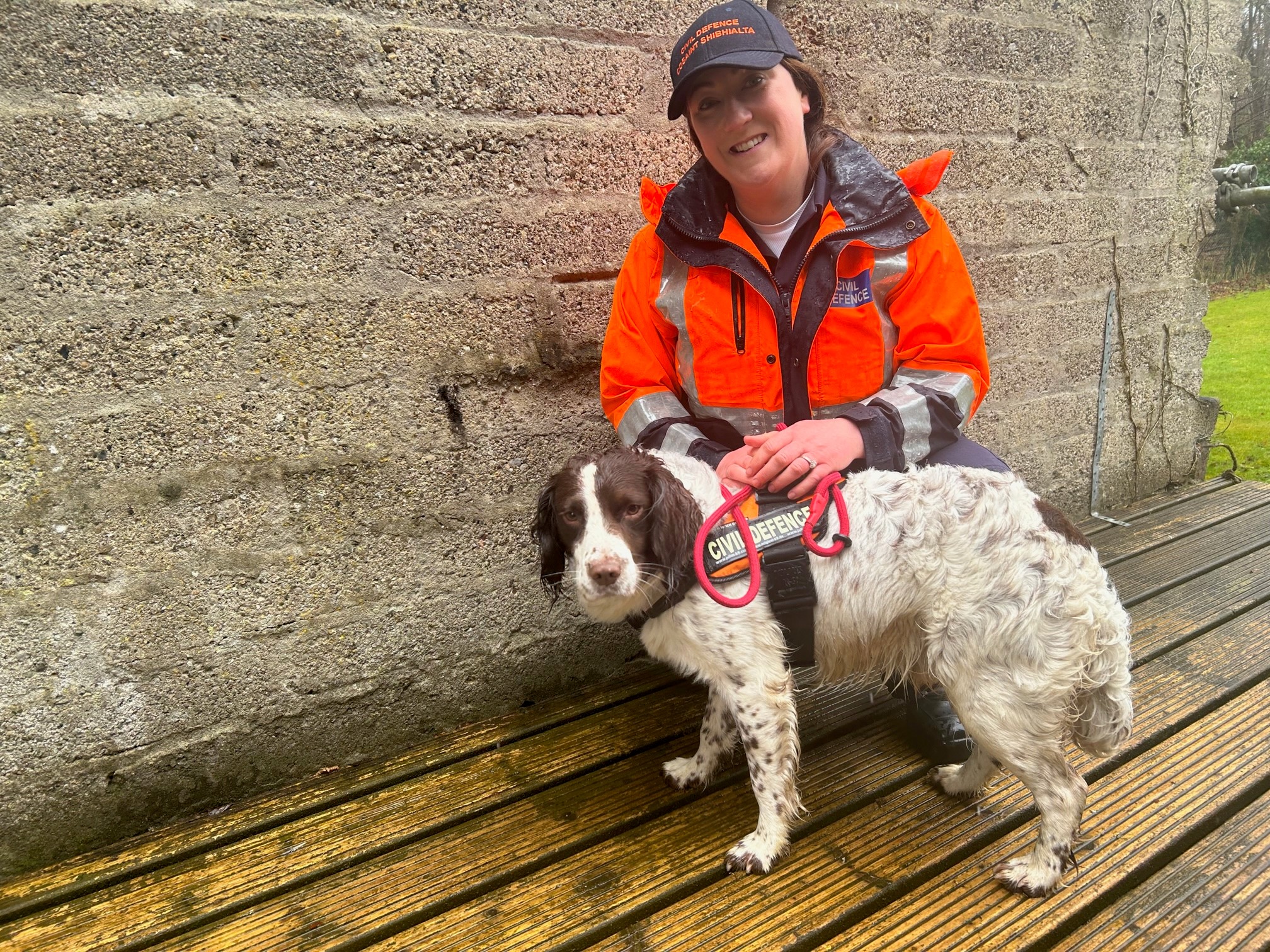 While Rossi is a victim-recovery dog, Civil Defence also has an air-scenting dog which searches for live people.
As part of a demonstration, 12-year-old labrador Scooby ran into an abandoned building to find another volunteer who was lying down on the ground.
He barked when he found the person and was rewarded with a chew toy from his handler Mark Condon.
Scooby is nearing retirement but still has "love for the game", according to Mr Condon.
"Scooby has been qualified for over 10 years now. He's just slowing down a small bit, so we might retire him this year," he said.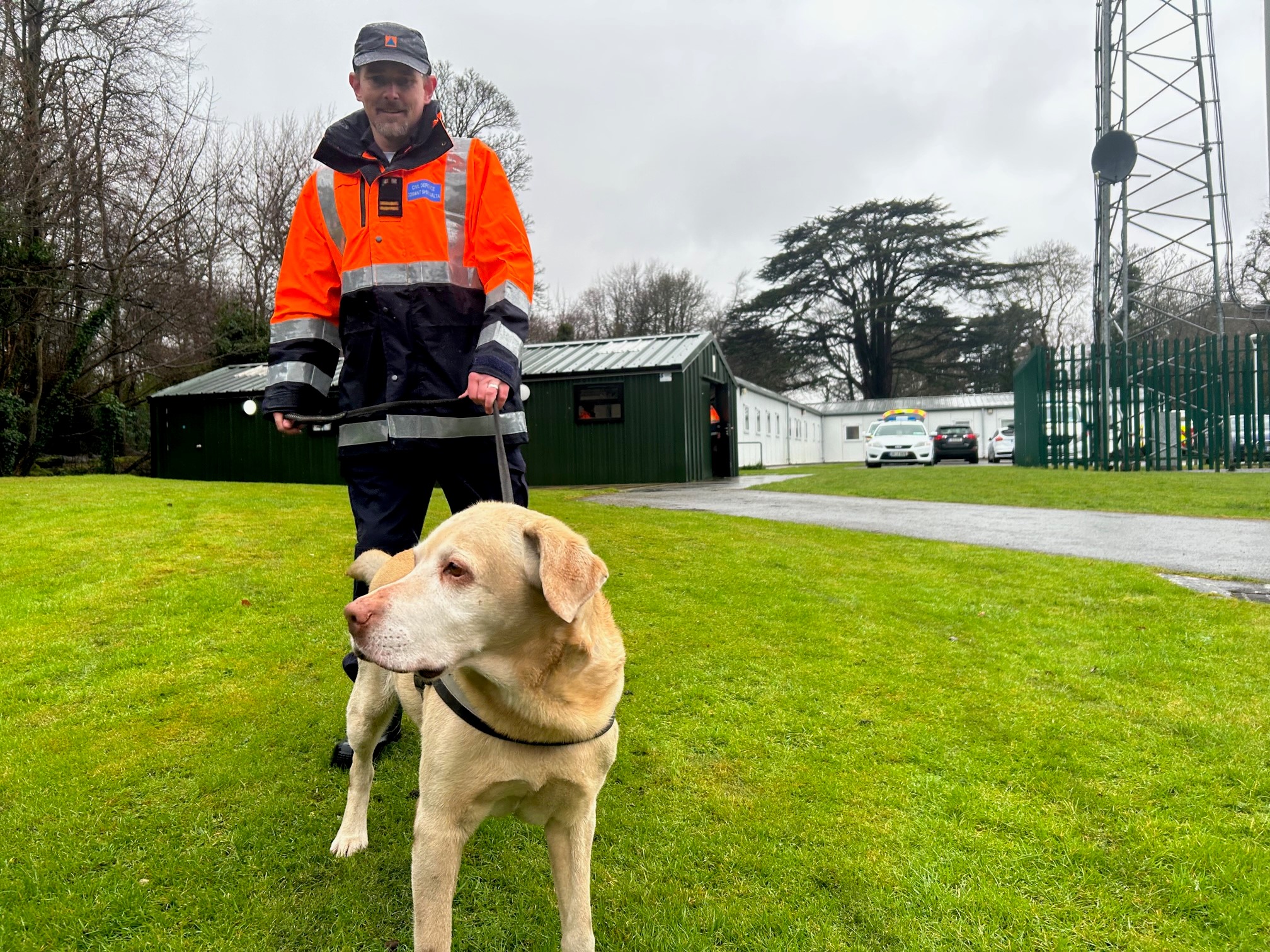 Mr Condon said another dog is "coming along" to replace him so the important work can continue.
Scooby will be spending his retirement lounging by the fire in the Condon family home.
Civil Defence is a volunteer-based organisation that supports frontline emergency services.
It also assists local communities and has approximately 2,500 volunteer members throughout Ireland.
It has four search dog teams across the country.