Met firearms officers return to normal duties
The crisis emerged earlier this month in response to the Crown Prosecution Service's decision to charge an officer with murdering Chris Kaba.
Metropolitan Police firearms officers have returned to their normal duties after some put down their weapons in response to a colleague being charged with murder.
The crisis emerged earlier this month following the Crown Prosecution Service's decision to charge an officer with murdering Chris Kaba last year.
The 24-year-old, who was unarmed, died after being shot through the windscreen of a car in Streatham Hill, south-east London, on September 6 2022.
The officer appeared before Westminster Magistrates' Court last week, but was granted anonymity, a decision the media will challenge before an Old Bailey judge.
More than 100 officers were reported to have handed in their tickets, an accreditation to permit them to carry firearms while on the job, after the officer – named only as NX121 – was charged on September 20.
Scotland Yard placed the Army on standby to cover counter-terrorism duties if needed, but they did not end up being deployed.
Officers from other forces also provided the Met with help during that time, but on Thursday evening the force announced they are no longer required.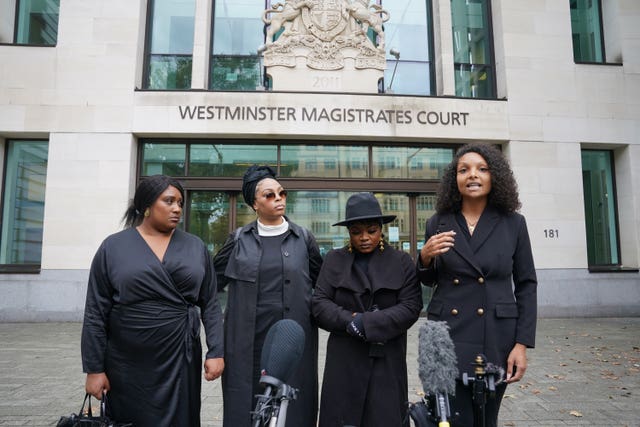 It said: "We no longer require mutual aid officers to assist in London, and we are grateful to our police colleagues who offered us their support.
"There remains no current requirement from the Ministry of Defence or armed forces for assistance.
"Over the past 24 hours, further armed officers have returned to armed duties ensuring we have a comprehensive and London wide firearms response in our communities, and at key protected locations.
"Senior officers continue to meet with and support colleagues through this time."
Following the revolt, Scotland Yard acknowledged the situation had prompted "a number of officers" to "step back from armed duties while they consider their position".
Many officers had become "concerned that it signals a shift in the way the decisions they take in the most challenging circumstances will be judged", the force added.
Home Secretary Suella Braverman ordered a review of armed policing following the revolt, and Prime Minister Rishi Sunak said officers need "clarity" over the legal powers.
Met Commissioner Sir Mark Rowley said: "There is a concern on the part of firearms officers that even if they stick to the tactics and training they have been given, they will face years of protracted legal proceedings which impact on their personal wellbeing and that of their family.
"While previous reviews have been announced, they have not delivered change.
"Carrying a firearm is voluntary. We rely on officers who are willing to put themselves at risk on a daily basis to protect the public from dangerous criminals including terrorists.
"Officers need sufficient legal protection to enable them to do their job and keep the public safe, and the confidence that it will be applied consistently and without fear or favour."
The Metropolitan Police Federation, the group which represents officers from the rank of constable to chief inspector in the Met, offered Sir Mark its support following the publication of his letter.