PM expected to make change forcing convicted rapists to serve full sentence
Proposed law change comes as a part of a 'gear change' to show 'the real Rishi'.
Prime Minister Rishi Sunak is reportedly set to announce proposals which would force convicted rapists to serve their full sentence as part of a 'gear change' on crime.
The Daily Mail reports that Justice Secretary Alex Chalk was asked to draw up the proposals and the changes are likely to be included in the King's Speech in November and feature in a speech in the coming weeks.
The papers quotes a Conservative source who said the changes are a part of a "gear change" to show "the real Rishi".
In a speech last week, Mr Sunak announced "it was time to address the bigger, longer term questions we face".
Last month he announced he would look at changing laws so that convicted criminals are compelled to attend sentencing hearings after murderer Lucy Letby did not attend her hearing.
He also announced offenders who commit the most heinous murders will face life behind bars with no chance of being released.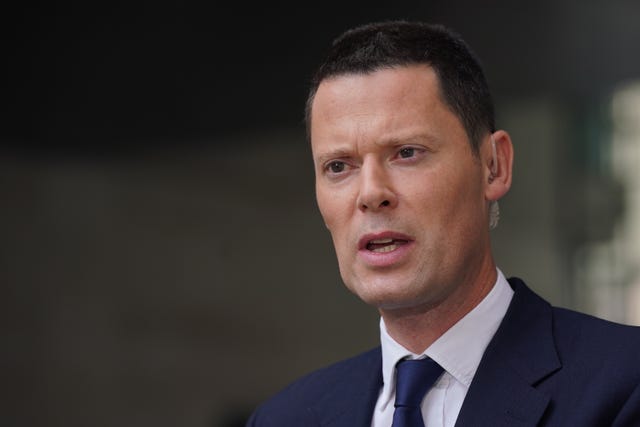 Judges would be required to impose the most severe penalty in the UK's criminal justice system to the most depraved killers, with exceptions only in extremely limited circumstances.
The law change would also make the stiffest penalty a default sentence for sexually motivated murders.
The Prime Minister said last month: "I have shared the public's horror at the cruelty of crimes we have seen recently.
"People rightly expect that in the most serious cases, there should be a guarantee that life will mean life. They expect honesty in sentencing.
"By bringing in mandatory whole-life orders for the heinous criminals who commit the most horrific types of murder, we will make sure they never walk free."
Mr Sunak also introduced delays to net zero targets as he ramps up his campaign ahead of the general election.
Last week Mr Sunak announced he is pushing back the ban on new petrol and diesel cars, watered down the plan to phase out gas boilers by 2035 and scrapped the requirement of energy efficiency upgrades to homes.
Despite the backlash over the changes, the Prime Minister said he was confident he would meet net zero targets to combat climate change and help the UK reach net zero by 2050.