New easyJet recruitment drive tackles cabin crew stereotyping
The campaign is part of the budget airline's bid to hire 1,000 new cabin crew this year.
A fresh campaign is being launched aimed at tackling outdated stereotyping of jobs in the airline industry.
The move by easyJet is part of a recruitment drive to hire 1,000 new cabin crew this year.
The budget airline is encouraging people to switch careers with an advertising campaign featuring a former dental nurse, an optician and a Paris police officer.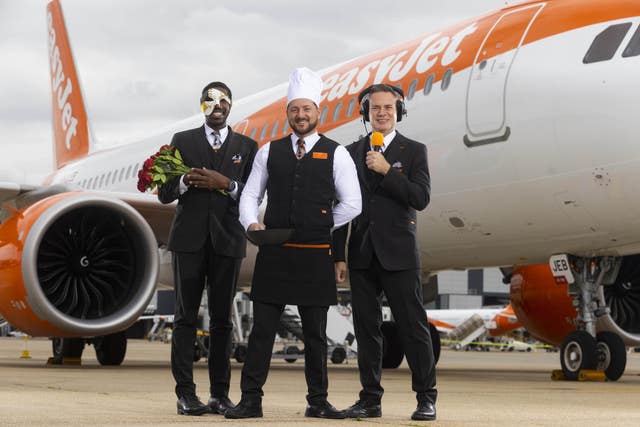 The initiative follows the company's drive last year to encourage people over the age of 45 to consider a career as cabin crew.
Since then, the number of over-45s flying with easyJet as crew has increased by 28%.
As part of the new recruitment campaign, easyJet polled 2,000 British adults about the job of cabin crew, which revealed there are still widely held misconceptions about the role.
The research found that 75% of those polled believe that cabin crew is typically a role for women.
As a result, two in five men said they would not consider doing the job.