Labour relishing Tory net zero clash as party refuses to back PM's car ban delay
Shadow environment secretary Steve Reed predicted the Prime Minister's watering down of green pledges would 'blow up in his face'.
Labour is relishing the challenge of going "toe-to-toe" with the Tories over net zero at the next election as it refused to back a number of the policy changes made by Prime Minister Rishi Sunak.
The Conservative Party leader used a speech on Wednesday to weaken a host of pledges designed to help the UK achieve a net zero economy by 2050.
Although Mr Sunak insisted the changes were "not about" politics, the shift on green policies is being interpreted as a bid to create dividing lines with Labour ahead of a likely general election next year.
Shadow environment secretary Steve Reed predicted Mr Sunak's decision to focus on "what he wrongly sees as narrow party political advantage" for the Tories would "blow up in his face."
Labour has said it would keep the 2030 ban on the sale of new petrol and diesel cars if it wins the next election following Mr Sunak's decision to delay it until 2035.
Mr Reed said Labour's position would ensure stability for the car industry, which has criticised the Prime Minister's move.
"That is what businesses have been investing for, that is what businesses expect, that is how we can meet net zero, but it is also how we can lower the fuel costs for households that have cars," he told Sky News.
Shadow net zero secretary Ed Miliband said the party did not support watering down obligations on landlords to improve the energy efficiency of rental homes.
It comes after Mr Sunak scrapped measures to force landlords or homeowners to upgrade homes to an energy performance certificate (EPC) of grade C or higher by 2035.
Mr Miliband, however, refused to lay out a position on phasing out gas boilers following the Prime Minister's announcement that a new exemption could mean as many as a fifth of households will not have to switch to alternatives such as heat pumps by 2035.
Mr Sunak also upped the grant available to pay for heat pumps, from £5,000 to £7,500, as he called for a "proportionate" response to reaching net zero.
Former opposition leader Mr Miliband, speaking at Politico's Energy and Climate UK event, said Labour would "set out a plan in government with a date" by which gas boilers would need to be phased out.
He said: "What I am not going to do is sign up to a failed Government target.
"I think the problem we have got on heat pumps is we have the lowest take up in Europe, we haven't got a plan in place.
"We will only implement the phase out when we know that working people can be better off.
"So I've got a slightly different view on that than I have on the petrol and diesel (cars) phase out.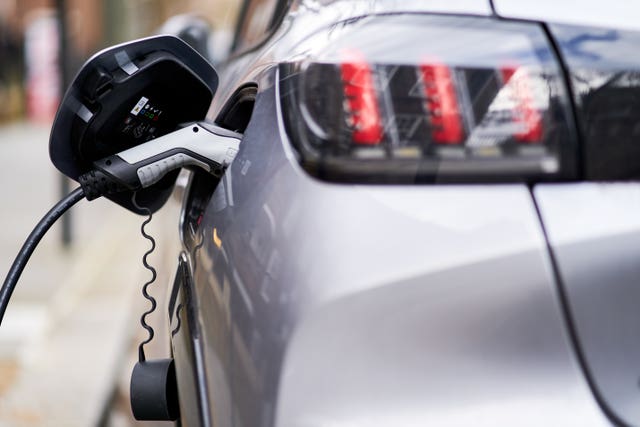 "What we will do is, in government we will set out a plan… to get down the cost of heat pumps and to make sure it works for people economically."
The Conservatives' narrow success in July's Uxbridge and South Ruislip by-election, won largely through a campaign against the expansion of the ultra-low emission zone (Ulez) in London, bolstered Tory calls to shun expensive environmental policies.
Mr Miliband, asked whether the next election could become a de facto referendum on net zero, said: "I relish the prospect of going toe to toe with this Government on saying who can make this transition work economically for the British people.
"Because the idea that Rishi Sunak, who is seen as out of touch, has delivered the biggest cost-of-living crisis in a generation, is the answer to the question of who is going to implement the green transition in a fair way, I mean, come off it frankly."
Sadiq Khan, the Labour mayor of London, who last month broadened Ulez to cover every borough in the capital, told BBC's Newscast it was "astonishing" that the Government appeared to be devising an environmental strategy based on the result of the by-election in Boris Johnson's former seat.