Parents await murder sentence for 'most horrific abuse' on baby son
Shannon Marsden and Stephen Boden will be sentenced later on Friday.
Two parents who told "a series of persistent lies" to win back and then brutally murder their son had a "sadistic motivation", their sentencing hearing has heard.
Shannon Marsden and Stephen Boden are being sentenced at Derby Crown Court for what a prosecutor described as a "savage and prolonged" murder of their son, Finley Boden.
Finley died just weeks after being returned to his parents' care by a Family Court at their filthy home in Holland Road, Old Whittington, near Chesterfield in Derbyshire.
By the time of his death, the 10-month-old had sustained 130 separate injuries including bruises, broken and fractured bones, and burns, which prosecutor Mary Prior KC told the court on Friday were the result of "vicious and repeated assaults".
In a statement from a relative of one of the defendants, read by Mrs Prior, they said that Finley had suffered "the most horrific abuse" and labelled his parents as "monsters".
The relative said: "I thought they had both changed.
"I was obviously wrong and they only showed us what they wanted us to see.
"They acted together to inflict all his injuries and then hide him away and allow him to die in such an awful way."
They added: "Neither of you have shown any remorse.
"We as a family have grieved, but you haven't needed to, as you are both responsible for his death.
"We will never forget, or forgive, you both, and we will never forget Finley.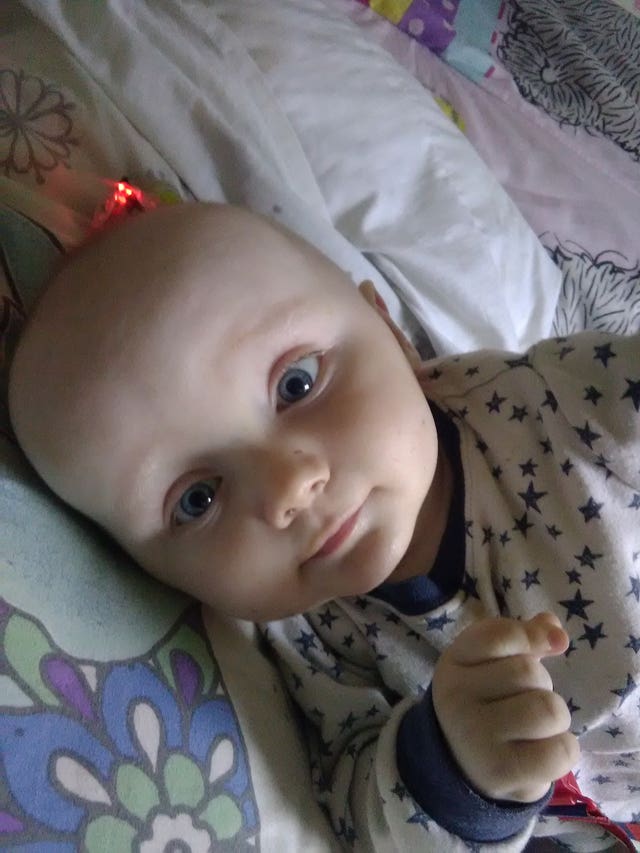 "While we will never forget Finley, I promise, we will forget you both.
"I can only describe you both as monsters for what you have done."
Mrs Prior submitted that the defendants should be given a life sentence with a minimum term of 30 years in prison.
She said: "The defendants plotted together to ensure that social care were not advised of any serious illness, came up with a plot to suggest that Finley had Covid … and agreed a history to explain how Finley was, and their movements on the day of his death."
Eight of the 12-person jury from the criminal trial have returned to witness the sentencing.
The defendants have remained unmoving and silent throughout the hearing.
Defending Marsden, Andrew Vout KC said she was the "secondary party" to the murder of her son and referenced texts sent by Marsden to family members expressing concern over Finley's welfare and Boden's domestic abuse, as well as searches for emergency accommodation made before Finley died.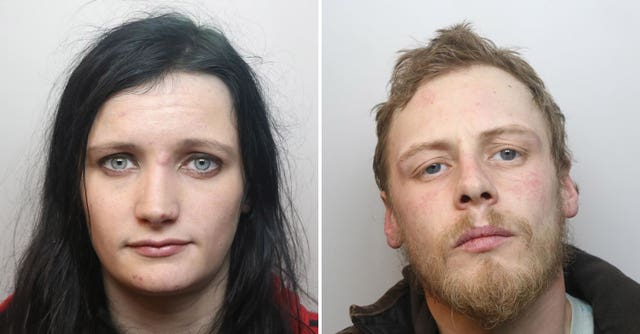 He said: "It is plain in my submission that Miss Marsden's feelings for Mr Boden ultimately overrode all else and I must accept that these were choices that she herself made, that the evidence in my submission clearly demonstrates that she was covering for Mr Boden because she was in his thrall.
"She was ill-equipped to deal with motherhood with an abusive partner.
"She was young, immature and had mental health difficulties of her own, and she was utterly incapable and unwilling, I accept, to recognise the help and assistance that was being offered by social services."
He added: "That she was a victim herself of Mr Boden's abuse in my submission is well made out on the evidence that we heard.
"It did not provide her with a defence, I don't submit that it does, but it is inescapable that that was her situation at the material time."
Mrs Justice Amanda Tipples will hand down her sentence at 2pm on Friday.