Artist who sketches concerts from the crowd hopes to capture Taylor Swift show
Chris Lloyd sketches concerts in the middle of dancing crowds and has presented his works to Sir Elton John, Sam Smith and the Jonas Brothers.
A London-based sketch artist has said drawing concerts "changed my life" as he embarks on a mission to draw Taylor Swift's Eras Tour in New York City.
Chris Lloyd, 28, sketches concerts in the middle of dancing and singing crowds, sometimes using gin and tonic to mix his paints, and he has presented his works to artists such as Sir Elton John, Sam Smith and the Jonas Brothers.
Mr Lloyd's work has reached thousands of people on his TikTok account @chrislloydart, with some videos getting more than 200,000 views.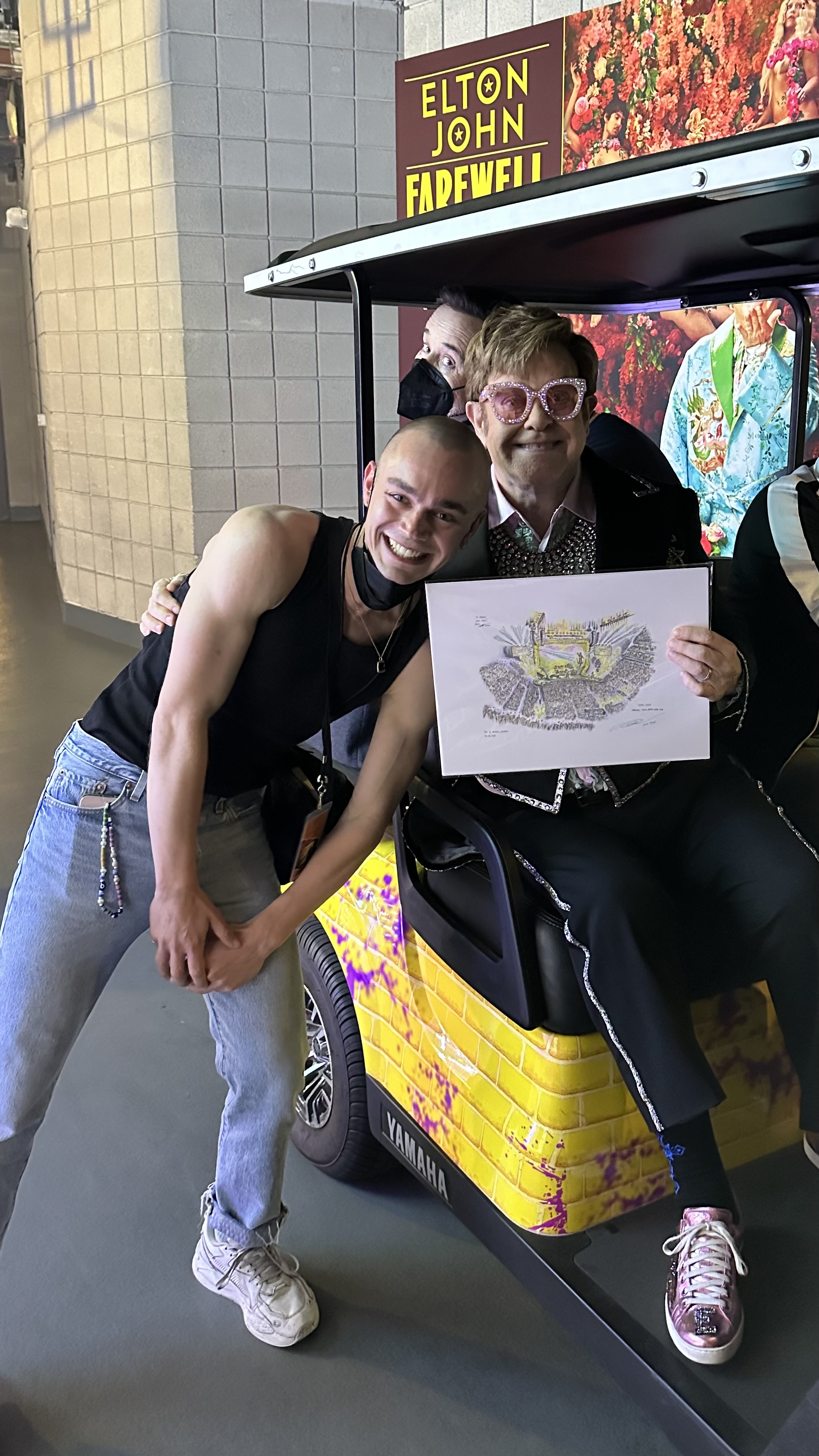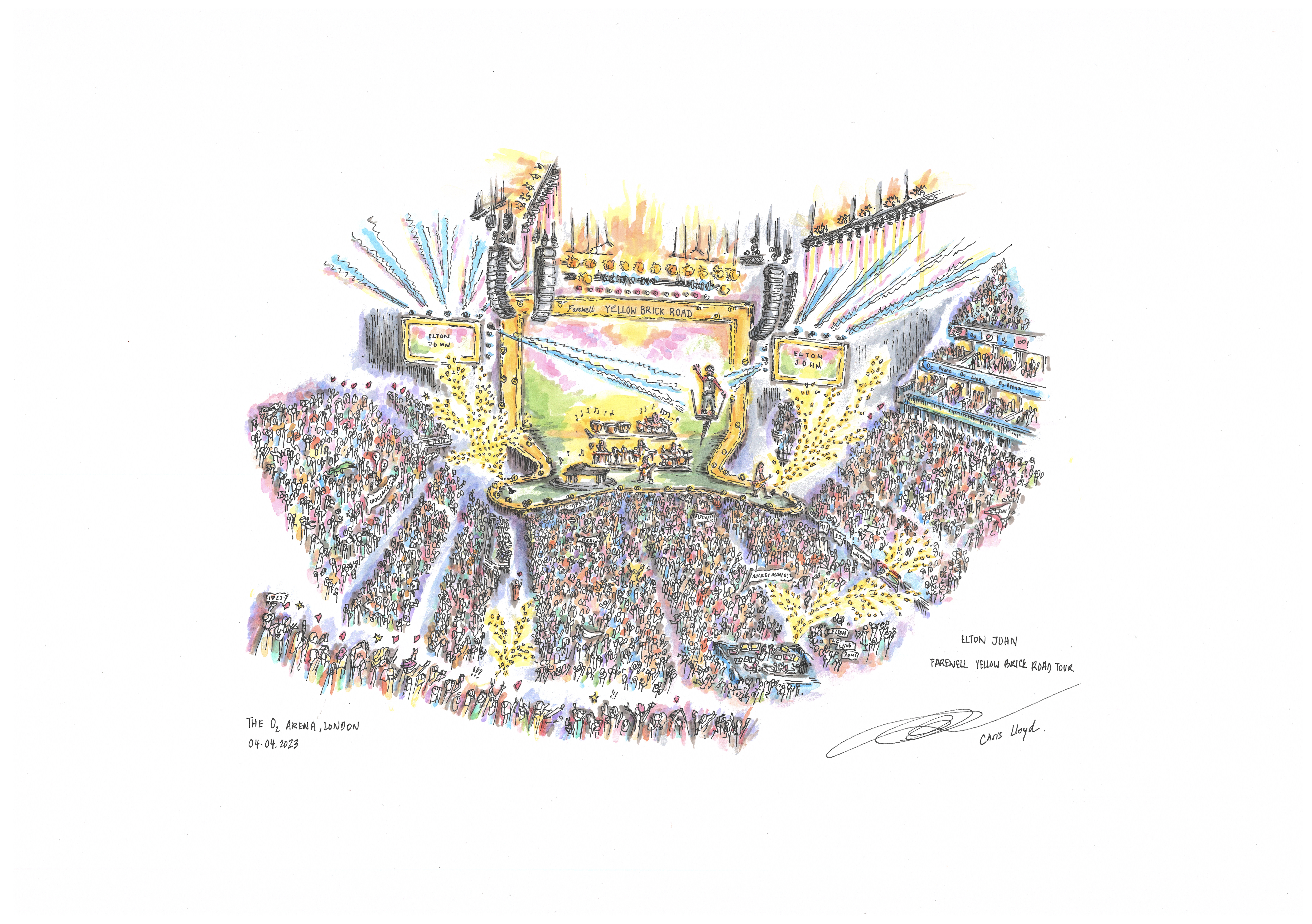 He told the PA news agency: "It blows my mind that I can do it and it makes not just me happy and not just the fans of the artists happy but it makes the musicians themselves gag."
The attention Mr Lloyd has received on TikTok has allowed him to meet various musicians, and the artist said meeting Sir Elton during his Farewell Yellow Brick Road tour in April was a particularly "incredible moment".
Mr Lloyd explained: "His team got in touch and had seen my art and wondered if I could do something and share it with Elton."
After meeting Sir Elton before the show, Mr Lloyd was brought backstage afterwards to show the musician the sketch he had done of the performance.
He said: "He touched my head. When I met him, he was like 'well done' and I will never forget that. I will never wash my head."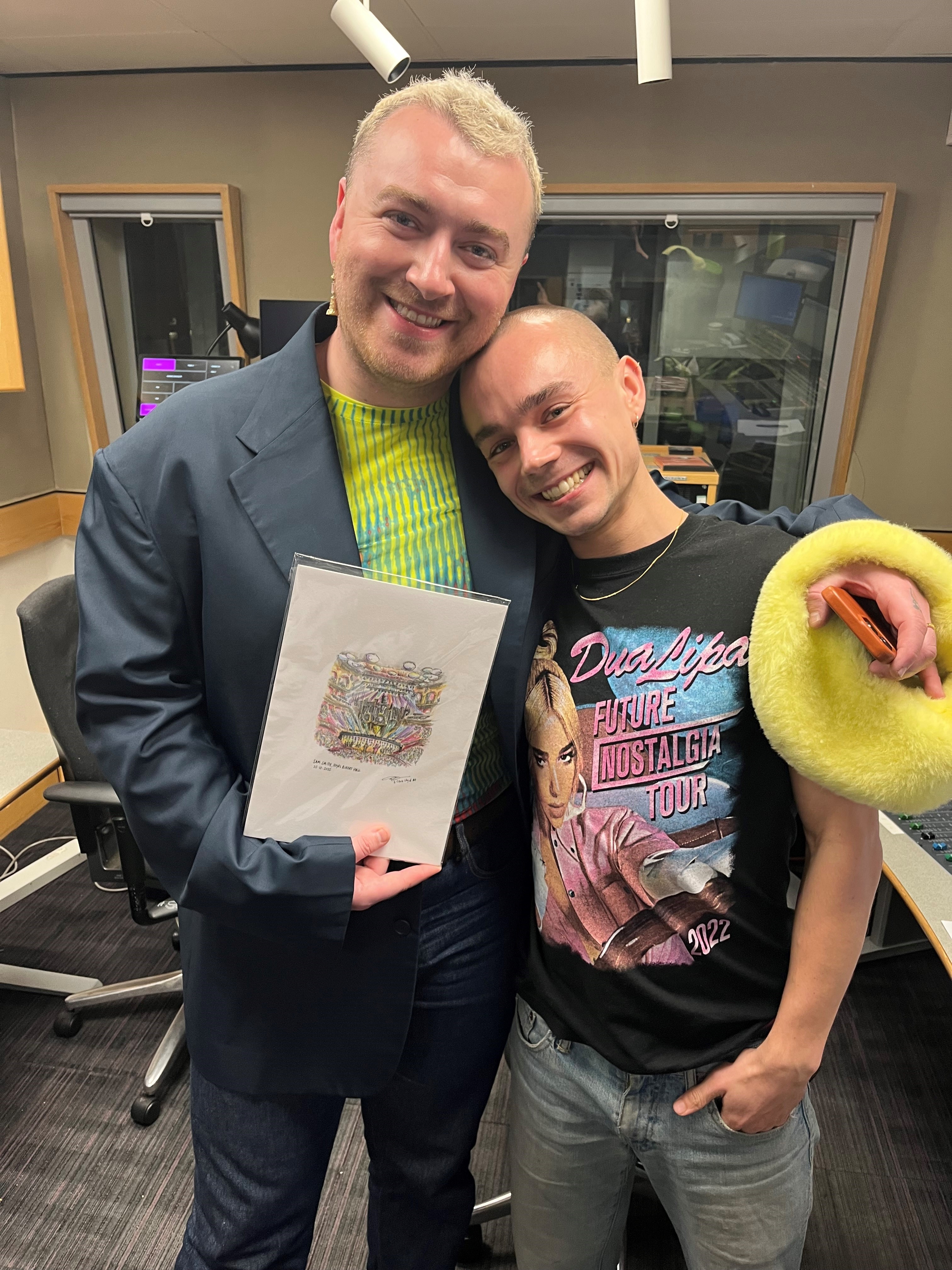 The artist took up a new year's resolution to sketch every day in 2017 and has been a prolific creator ever since, although he did not sketch his first concert until last October, when he went to see Smith at the Royal Albert Hall.
Explaining his process for creating the artworks, Mr Lloyd said: "I have this little watercolour kit, which is super portable, and I sketch on like a piece of paper with a little cardboard board.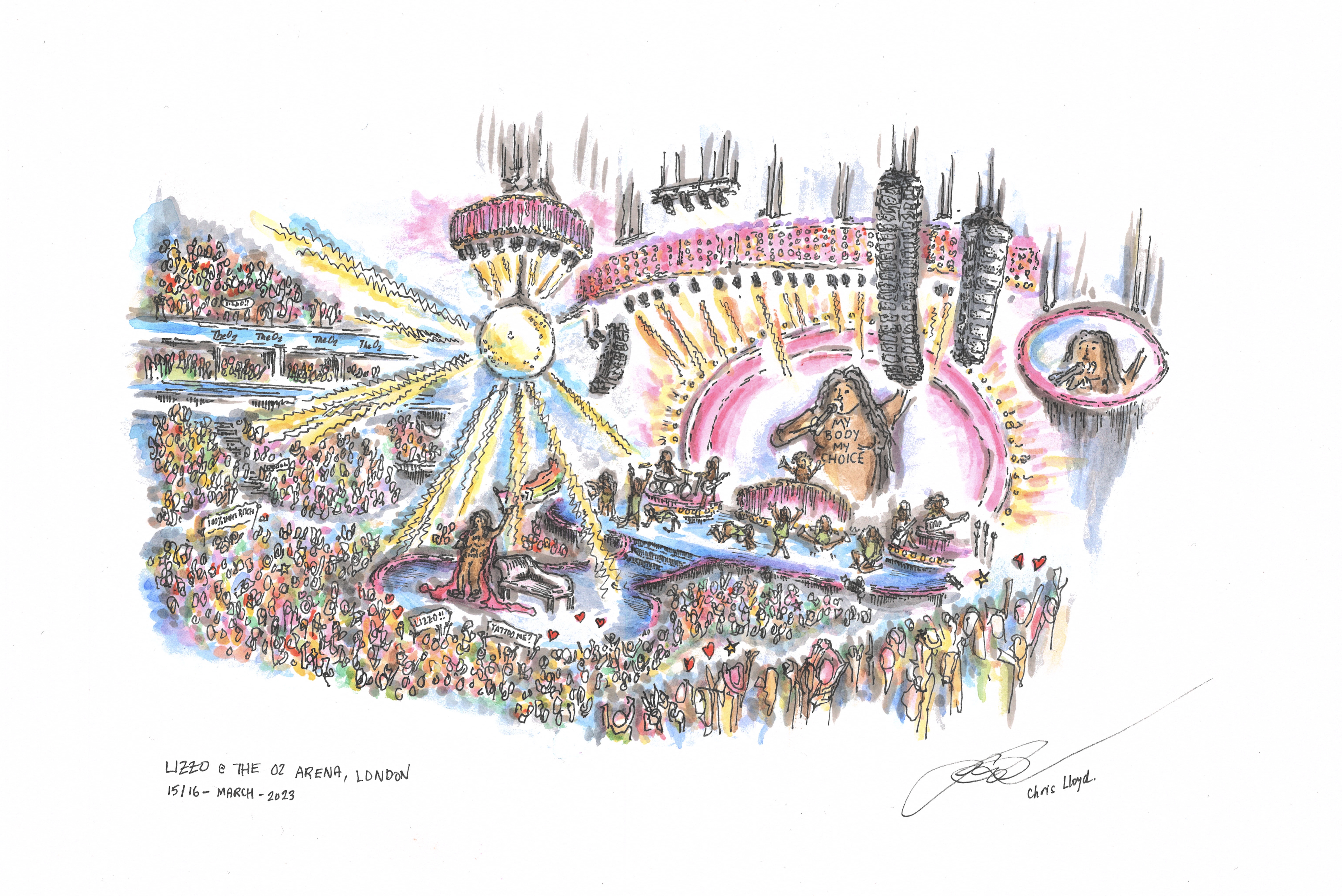 "I want to see some of the music so I'll watch the first few songs and properly get a vibe of what colours there are in the lights and how the band is sitting.
"When it's busy, you can't really leave and go and get stuff so there's been a couple of occasions where I've had to mix my watercolours with gin and tonic because it's the only thing you can do for some liquid."
Mr Lloyd typically leans against a wall or a chair to paint his concert artworks and one of his most challenging sketching experiences to date was sketching the Jonas Brothers at the Royal Albert Hall while standing up.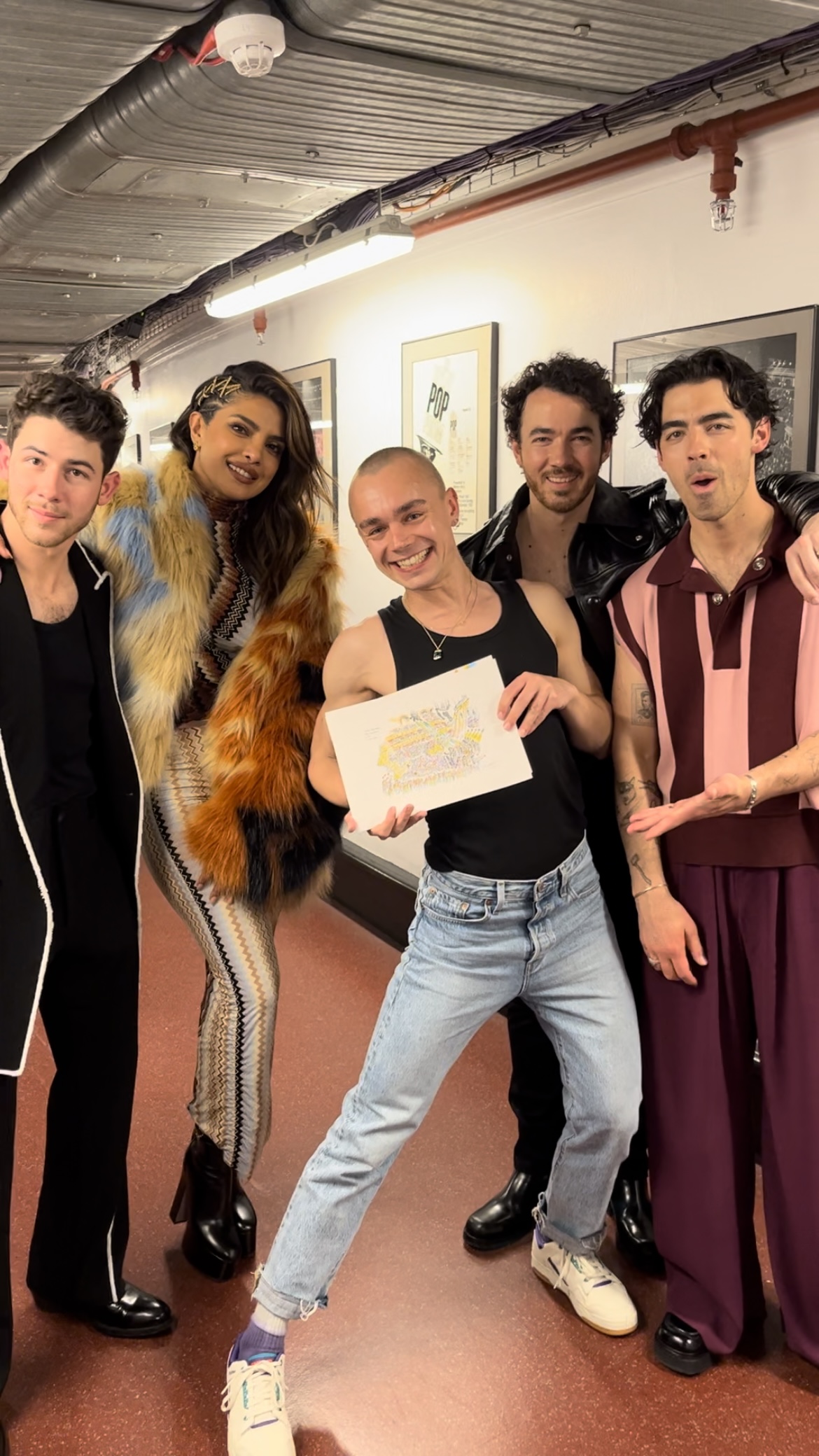 >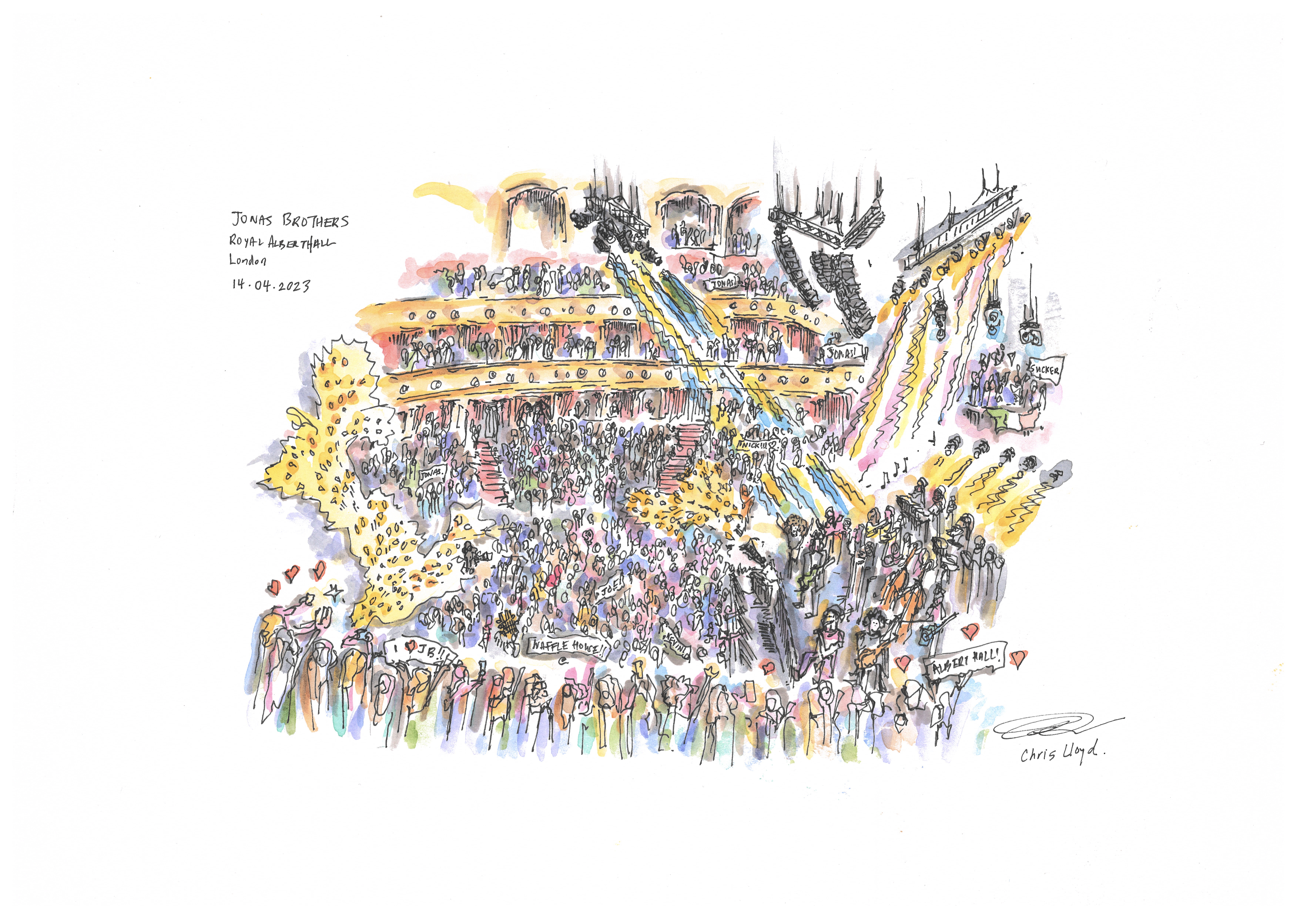 He said: "Sketching the Jonas Brothers standing up was such a stupid mission that no artist should ever undertake but it's such a thrill because of how ridiculously hard it is."
Now, Mr Lloyd is on a mission to sketch Swift's Eras Tour in New York City over the weekend, despite not having a ticket.
He said: "I started a little TikTok campaign being like, 'I'm an artist that sketches concerts and I'd love to sketch Taylor,' and suddenly, other Taylor Swift fans were commenting on it and it's had almost 100,000 views now.
"Just these fans @-ing her and being like 'Taylor, you must see this. This guy needs to draw the Eras Tour,' so I booked a flight to New York to visit friends, but also to see if I can get into this concert."
After encountering a host of celebrities and attracting online attention, Mr Lloyd said: "Sketching concerts changed my life overnight.
"It's such a good vibes thing that really does combine all my passions, which is so exciting to me and I'm so proud of it."