The MP for Chesterfield said the death of a 10-month-old boy in his constituency was "shocking" but "unsurprising" due to "failures across the system" in social services and the courts.
Toby Perkins spoke after new documents, released to the PA news agency, BBC and The Telegraph, showed Finley Boden was returned to his parent's full-time care despite a local authority having "some concerns" over their drug use and parenting ability.
In October 2020, a family court ordered the baby to be returned to Shannon Marsden and Stephen Boden's home in Old Whittington, Chesterfield, Derbyshire, within eight weeks.
Finley died months later, on Christmas Day, after a campaign of abuse at the hands of Marsden and Boden that left him with 130 injuries, including multiple bone breaks, bruises and burns.
Mr Perkins said the parents, who will be sentenced for their son's murder on Friday, were able to "constantly outwit" the court and social services in order to win him back.
He said: "The documents add to the sense of huge frustration and upset that people will be feeling about the way in which the young man's future, young baby's future, was dealt with in a variety of ways, including the impact of the court delays and coronavirus measures, on the ability of the court to keep Finley safe.
"I think the way that social services appear to have carried out their duties, and the way that the parents who ultimately murdered young Finley were able to constantly outwit both the social services and the courts over this process, means in a way it isn't surprising – but it is certainly shocking.
"The court case appears to have been so confused and the decision-making within it appears to have been handled so lightly.
"That then led on to the decisions taken by social services and their ability to keep Finley safe which, ultimately, tragically ended in him being murdered."
The transcript of the family court hearing shows Derbyshire County Council asked the court for Finley to be returned to his parent's full-time care over the space of four months, but other parties involved asked for an eight-week transition followed by supervision.
The latter option was granted by the court, which also stopped short of ordering the parents to be regularly drug tested despite evidence they had lied to social services about their cannabis use.
Mr Perkins said he welcomes a serious case review being carried out into Finley's case by the Derby and Derbyshire Safeguarding Children Partnership, the findings of which are due later this year.
He is trying to meet with the council to discuss the "lessons learned".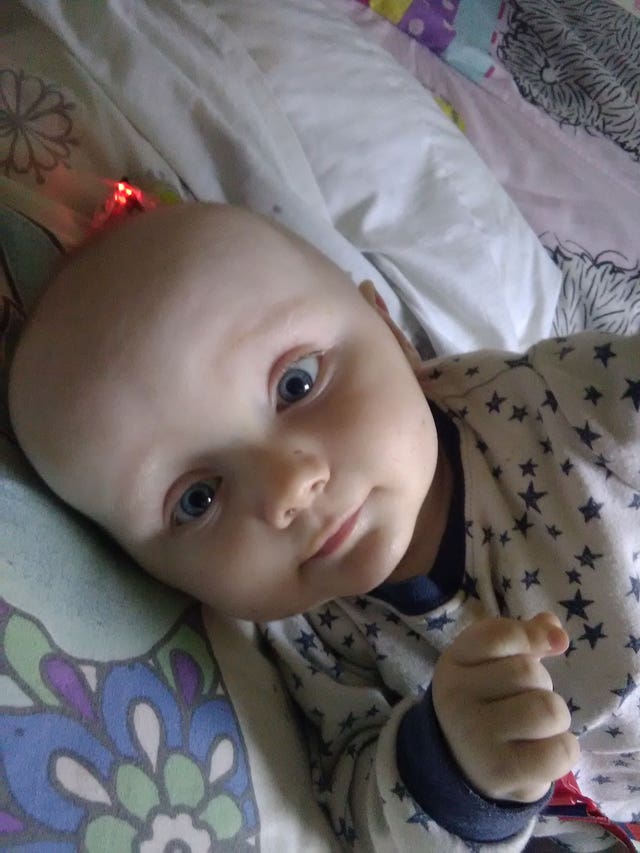 He said a widespread underfunding of social services and the court system contributed to the outcome of Finley's case, saying he has heard of high caseloads of social workers at constituency surgeries, which means another child could "slip through the net".
He said: "What I think is really important from this is that we don't too narrowly look purely at Finley's case – obviously it's important we look at that case – but also view it in the wider context in terms of the performance of the court in relation to the demands on them, and the performance of social services as a department, in the context of the demands on them.
"If that tells us that social workers are dealing with two or three times more cases than they should be, it's really unfair and unreasonable for social services bosses to then turn to individual social workers and say, 'You got this decision wrong', if in actual fact those very same bosses had been requiring social workers to do two or three times more work than they should reasonably have been expected to do.
"I do believe there have been failures across the system that have resulted in Finley Boden's death, and I'm determined that a full and transparent review of all of those decisions should take place and the evidence should lead us to where the evidence should lead us in terms of who's responsible for that."
The decision to hand Finley back to his parents was made by two lay magistrates, also known as Justices of the Peace, who are volunteers without legal training.
They are assisted in family and magistrates' court hearings by a legal adviser who assists on matters of law and procedure.
But Mr Perkins, who has been the Chesterfield MP since 2010, said "legitimate questions" should be asked about the court process that led to Finley being returned and the "broader practices" that contributed to his death rather than "individual decisions".
He said: "There are legitimate questions about the courts and about the way this whole process was handled."
He added: "I have a real worry that what will happen here is that, you know, the Ministry of Justice will say, 'This is a bad decision by the magistrates', or social services will say, 'This is a bad decision by the social worker', and the broader practices in both our courts and social services will be given a pass.
"I personally believe that with the scale of the court failures and the extent to which our social services are overworked, this was almost unsurprising, and I want the evidence to lead where it leads and for those who made the decisions that ultimately are responsible for any failings to take their share of the scrutiny."