Scottish Lib Dem leader urges Scottish Government to extend rail fares freeze
The freeze, aimed at supporting rail users during the cost-of-living crisis, is set to end on March 31.
The Scottish Liberal Democrats leader has called for the Scottish Government to extend its three-month rail fares freeze for the rest of the year.
The decision was made last year by outgoing First Minister Nicola Sturgeon to freeze ScotRail fares until the end of March 2023 to support rail users during the ongoing cost-of-living crisis.
The freeze is set to expire on March 31 but the Scottish Government is yet to confirm what will happen to fares from April 1.
ScotRail fares are typically subject to an annual inflation-linked increase which takes effect in January.
As part of its response to the cost-of-living crisis, the Scottish Government promised a freeze lasting three months.
Scottish Liberal Democrats leader Alex Cole-Hamilton is now calling for the freeze to be extended.
He said: "Rail users are worried they could be hit with shock fare rises in less than a week unless the Government leaps into action.
"It's completely unacceptable that this deadline has been allowed to creep closer and closer without any clarity about the future of fares.
"I am calling for this freeze to be extended to the end of the year to protect rail users during this cost-of-living crisis.
"Up until now the Scottish Government's promises to rail users have been as solid as steam.
"For instance, last year's flagship sale cut the price of fewer than 1% of tickets sold. Passengers deserve a concrete date for the removal of peak fares too.
"Now that ScotRail is in public hands we need long-term ticketing solutions to encourage people to rely on rail travel, backed by trains that actually run on time.
"Scottish Liberal Democrats will offer a public transport system that works for all communities, for all ages and for the climate.
"That's why we want to see fares cut, new options for two/three-day-a-week season tickets and for the Government to work with councils to explore new lines, particularly in areas where public transport links are poor."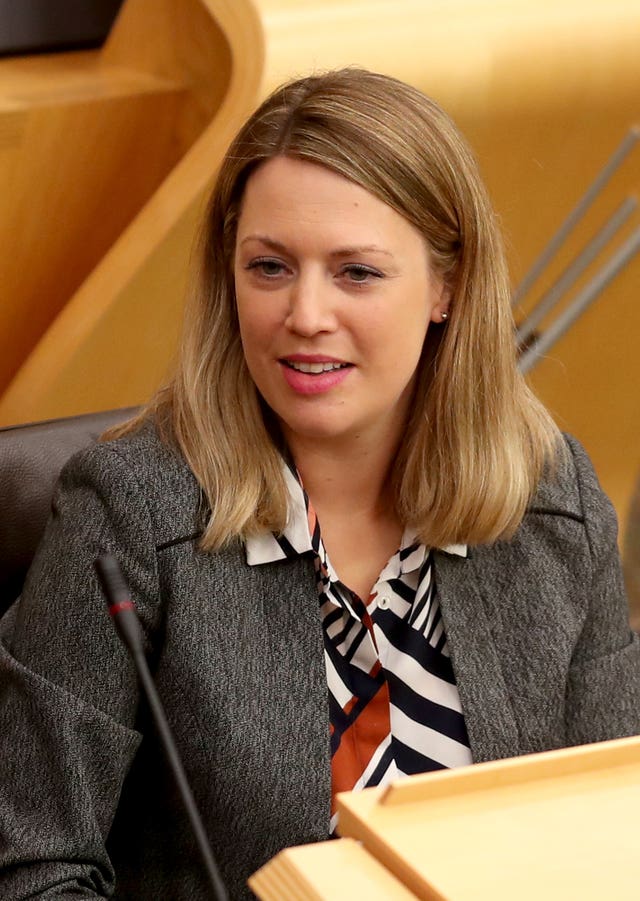 A spokesman for transport minister Jenny Gilruth said: "Ministers took the decision last year to freeze ScotRail fares until the end of March, in direct response to the ongoing cost-of-living crisis.
"As part of the fair fares review, we have committed to pilot the removal of ScotRail peak fares on all routes in the next financial year. This initiative will operate over a six-month period, following which we will carefully consider its impact and the long-term sustainability of such a proposition.
"The key challenge for rail at the current time is bringing people back – we know patronage has yet to recover from the pandemic, but we also must be mindful that working habits have changed as people chose to work from home and weekend services remain the busiest in the country.
"Mr Cole-Hamilton will be well aware that the Conservative Government recently announced fares increases of nearly 6%, which we do not think acceptable.
"In Scotland, for over a decade, we have kept fares increases lower than in the rest of the UK by ensuring they are no more than RPI, or even lower in the case of off-peak fares. Whilst a final decision is yet to be taken for this year, we do not expect this approach to change.
"If Mr Cole-Hamilton has a serious proposal for Scottish ministers on a continuation of a fares freeze, then it does seem odd that he was not able to advance this case during recent budget negotiations – where no such proposals were put forward by the Liberal Democrats.
"More widely, rail fares are too complex. The trial removal of ScotRail peak fares is a bold initiative that demonstrates we are acting now, while a more fundamental review of fares is ongoing."