From hopeful spark to up in flames – the story of Britishvolt
Britishvolt was founded in 2019, but collapsed just three years later and is now on the cusp of being bought by an Australian company.
Just three years after it was founded with big plans which at one point had ministers hooked, Britishvolt fell into administration last month.
The business is now on the cusp of being sold to an Australian company, which is also in the very early stages of hoping to build a massive battery factory near Melbourne.
Below is a timeline of some of the most important moments in Britishvolt's short history.
– December 2019
Britishvolt is founded by Swedes Orral Nadjari and Lars Carlstrom. Its name is similar to start-up Northvolt, which has successfully built a gigafactory in northern Sweden, but the two companies do not appear to be linked.
– June 2020
Britishvolt hires its first employees. Throughout the year it also signs a series of promises to collaborate with other companies.
– December 2020
After toying with a site in Wales, Britishvolt selects a location in Northumberland where it wants to build its gigafactory.
The business promises to pour £2.6 billion into the project, one of the largest ever investments in the North East, but it is unclear where the money will come from.
The company says it hopes to start producing batteries at the site in the final quarter of 2023.

Four days after the Northumberland site is announced, Mr Carlstrom resigns as chairman of Britishvolt after he is informed that the PA news agency plans to publish details of his historical tax fraud conviction.
Mr Carlstrom said he does not want to become a "distraction".
– March 2021
Britishvolt submits its planning application for a gigafactory on the site in Northumberland.
– April 2021
Britishvolt buys the site in Cambois for £4.8 million. The site is recognised by some experts as one of the best locations in Britain for a gigafactory.
– July 2021
Britishvolt receives approval for its planning application for the site. Over the summer, the first construction starts in the area.
– August 2021
Britishvolt signs a deal to buy cobalt from Glencore, one of the world's biggest mining companies. Glencore also buys a stake in Britishvolt as part of the deal.
– January 2022
The Government says it will "in principle" offer Britishvolt £100 million of funding – the figure was not released at the time. The Government provides a final grant offer in July 2022.
However this funding was conditional on Britshvolt hitting a set of milestones, which it failed to reach. The money was never released by the Government.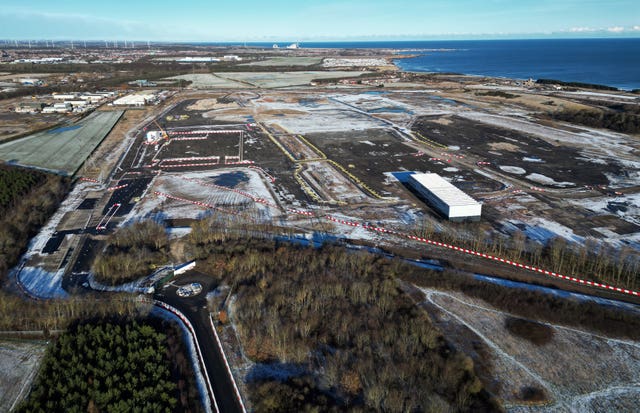 – August 2022
Documents leaked to the Guardian show that Britishvolt is on "life support" and work on the Northumberland site has been scaled back.
Days later Britishvolt co-founder and chief executive Mr Nadjari steps down from his position.
– November 2022
Glencore agrees a last-minute funding deal which gives Britishvolt enough money so it can keep trading for the next five weeks. Staff agree to take a pay cut.
– January 2023
Britishvolt falls into administration, laying off hundreds of staff and calling in EY to run the administration process.
– February 2023
EY announces that it has selected Recharge Industries – an Australian start-up – as the preferred bidder to buy Britishvolt. The deal is yet to be signed.