Robber whose frail victim, 81, later died is jailed for her 'cowardly' killing
Robert Vickers had targeted the pensioner, ripping her bag from her shoulder, causing to fall heavily to the ground.
A robber whose frail pensioner victim died a month after he stole her handbag has been jailed for manslaughter after detectives linked her death to the incident.
Drug addict Robert Vickers, who had a string of previous theft convictions, was sentenced to nine and a half years on Monday, West Midlands Police said.
His victim, 81-year-old Ann Preston, suffered a dislocated shoulder and was left badly bruised, after Vickers dragged her to the ground, while stealing her bag.
Ms Preston's partner, speaking after sentencing at Birmingham Crown Court, said Vickers had robbed her not only of her belongings but also of her life, calling her death "completely unnecessary".
The incident happened after 42-year-old Vickers had approached Ms Preston in Bromwall Road, Birmingham, near her home, on January 31 2020.
He initially asked her for directions, but then followed her before launching his attack, which also left his victim with a broken rib.
Officers tracked him down after identifying him from CCTV of the incident.
Meanwhile, Ms Preston's health deteriorated and she died on February 27 2020, nearly a month after the attack.
Vickers was arrested, charged and later admitted robbery, when he was jailed for more than six years, in July 2020.
In court, Ms Preston had provided a statement before her death, making it clear the significant impact Vickers' actions had had on her life, and telling how she felt unable to leave her home after the attack.
However, detectives continued working on the case, obtaining medical evidence leading to Vickers being charged with manslaughter, which he admitted in December, last year.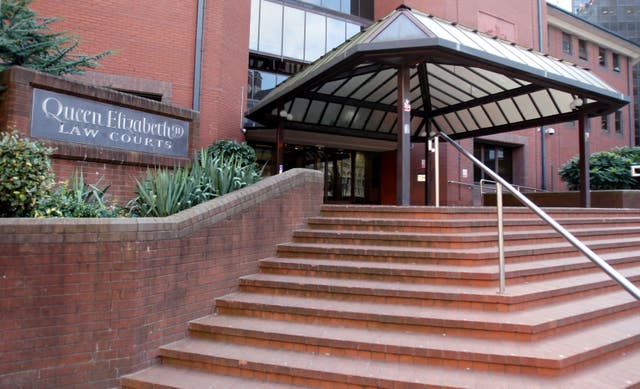 Vickers' fresh sentence was added to time he had already served for robbery, while he was given a five-year extended licence period which will be applied on his release from prison.
In a victim-impact statement released by police following sentencing, Ms Preston's partner Brian said: "My beloved partner of 35 years, died, on her own, in hospital, after weeks of suffering and pain.
"Not only did she suffer a violent robbery where her bag was ripped from her arm, her horrific injuries and death were completely unnecessary.
"Not only did this man rob her of her handbag, he robbed her of her and my life."
Detective Constable Emily Sparkes said: "This was a cowardly attack on a vulnerable lady which robbed Ann of her belongings and, ultimately, her life.
"Thanks to the hard work of officers investigating, we were able to build a case against Robert Vickers and ensure he was tried for manslaughter.
"We hope news of this sentencing can bring some comfort and closure to Ann's family and friends."