The UK's busiest landmarks and bustling streets lie almost deserted as residents stay indoors and many employees work from home to obey the Government's lockdown directive.
The coronavirus pandemic has seen tourism take a massive hit, with fewer flights landing and many hotels closed.
And as the spring weather starts to warm the coast, even a family trip to the beach is discouraged by social distancing measures.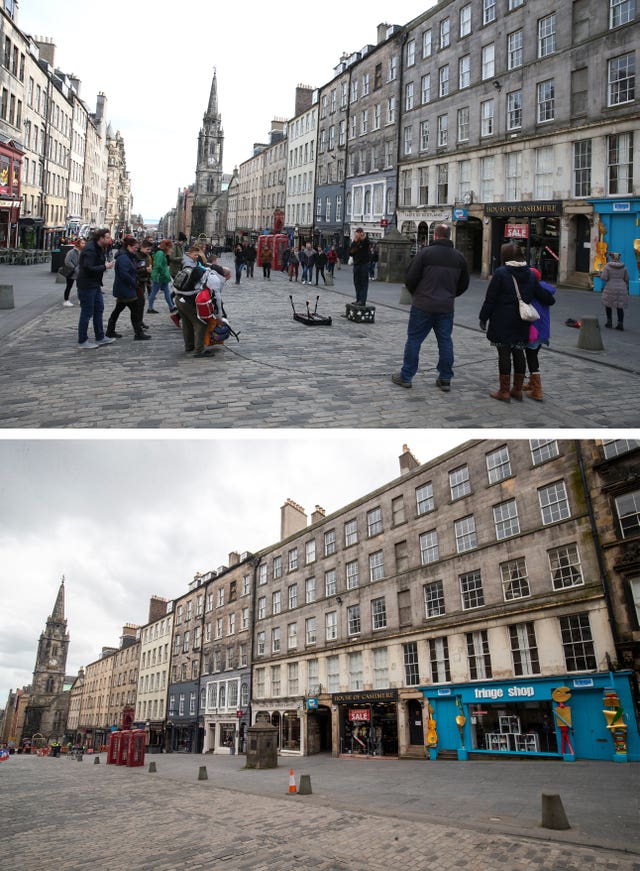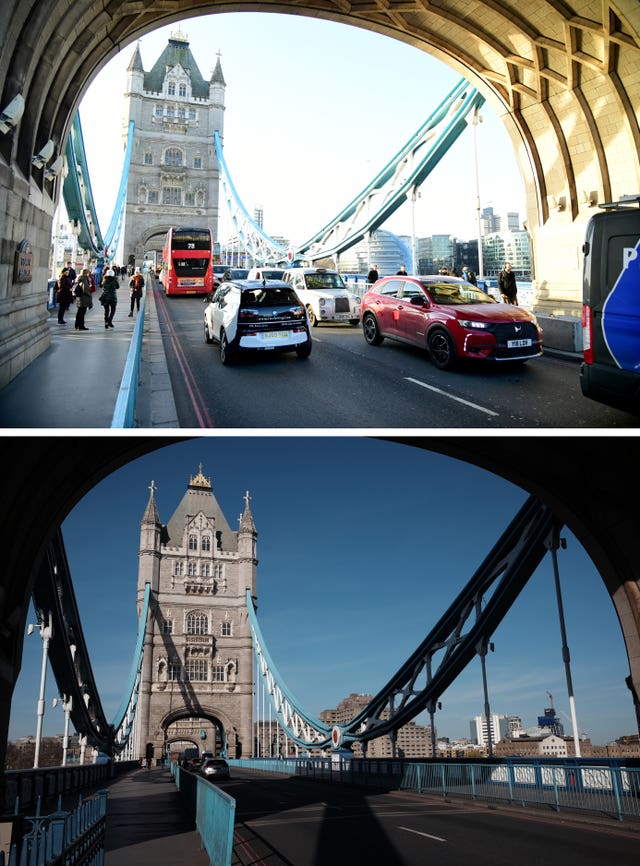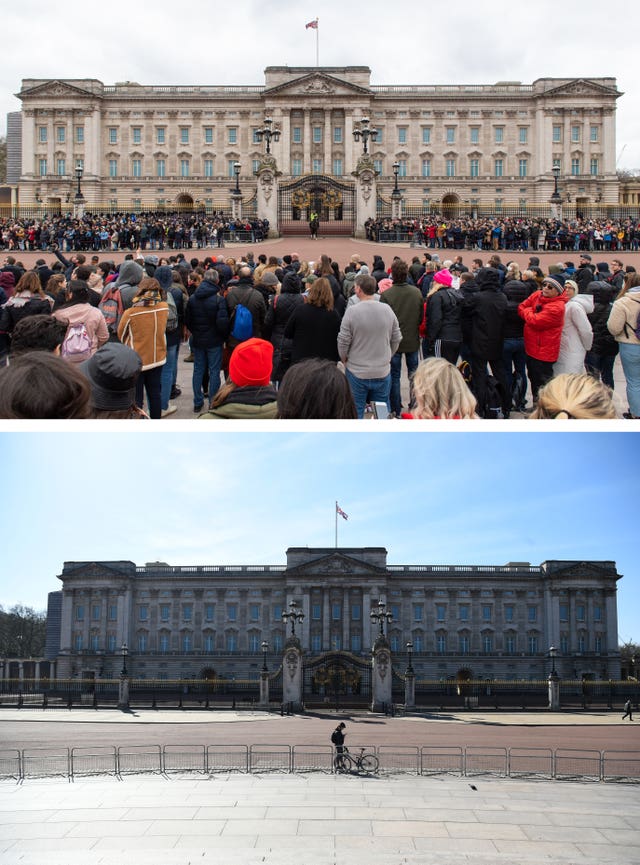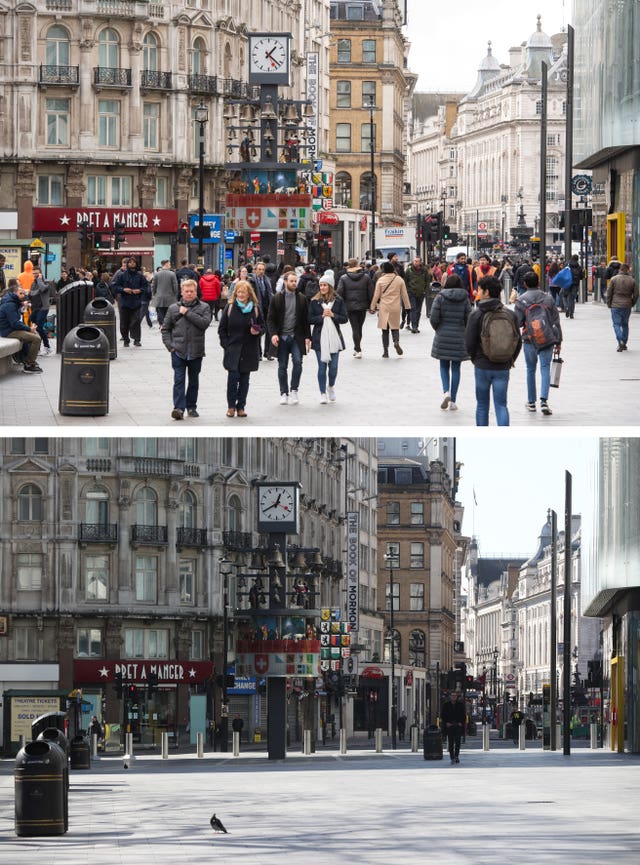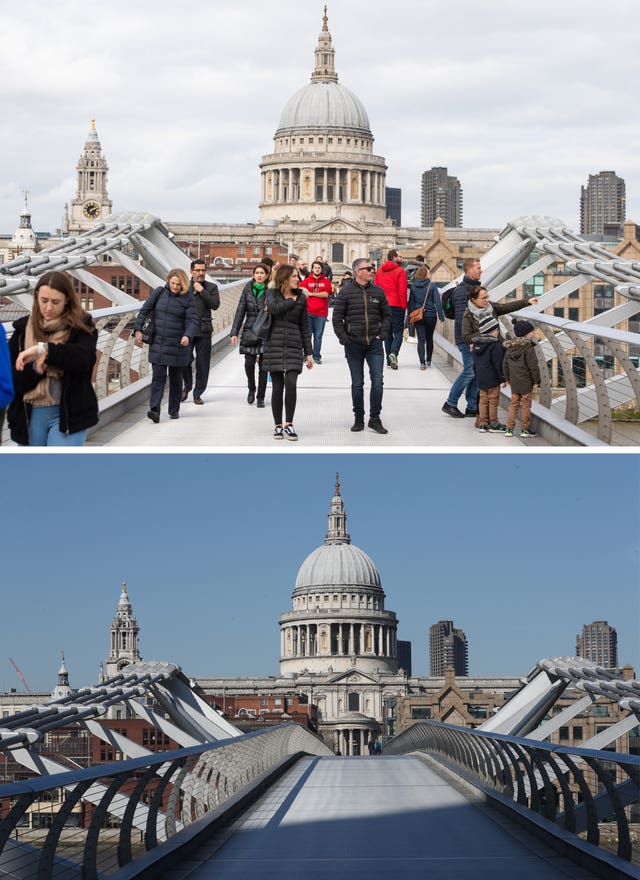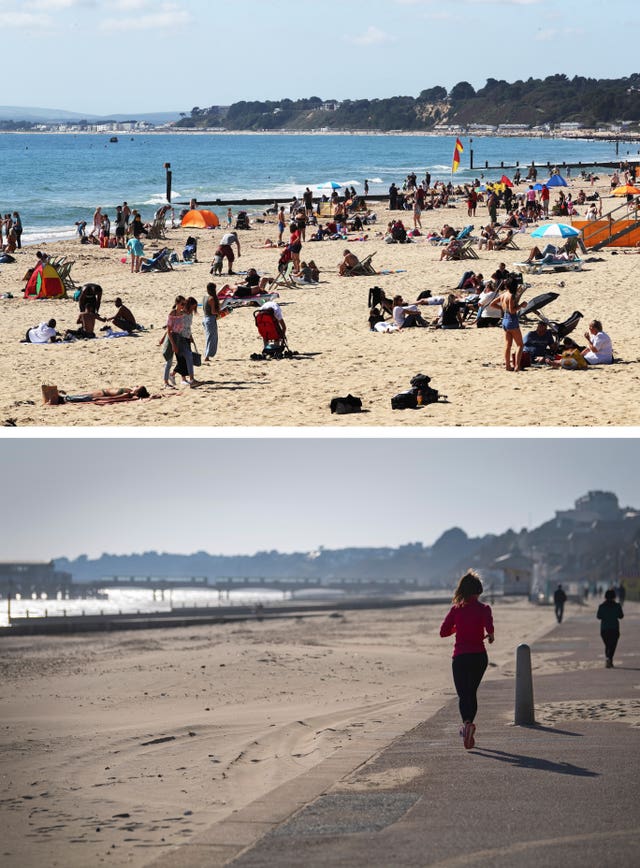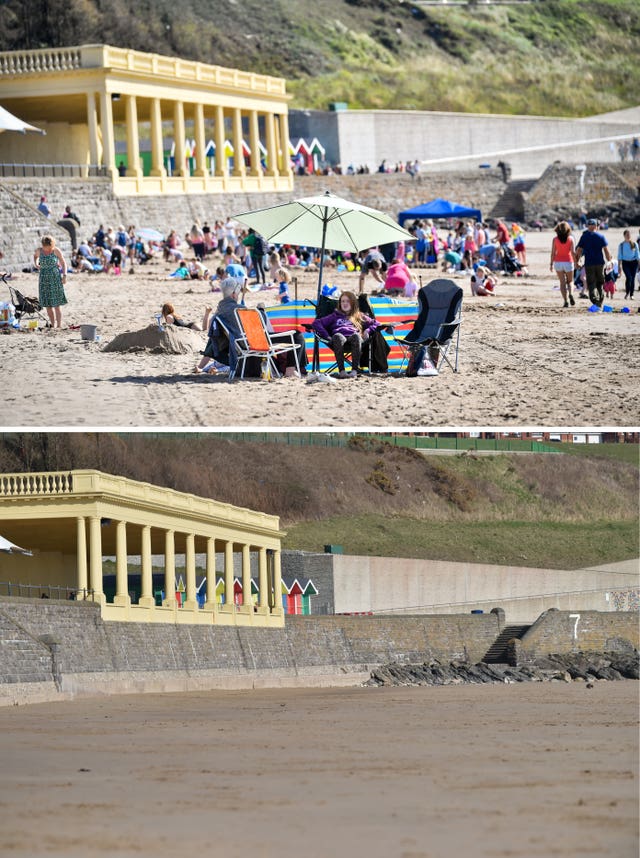 London's bustling West End theatre district went dark earlier in the week to protect casts and audiences alike.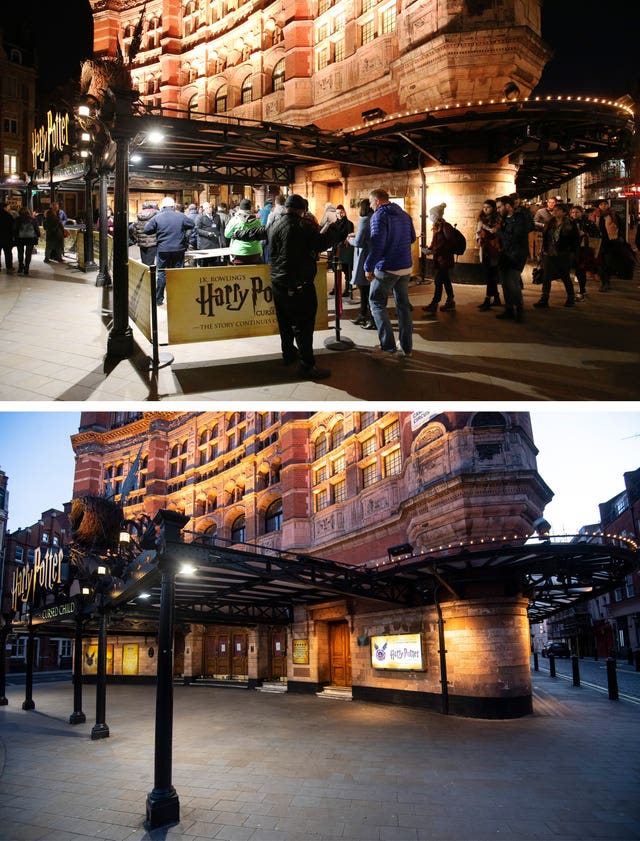 Public transport cuts have seen fewer services running, although rush hour in the capital has still seen packed Tube lines as key workers still need to commute.