One of the principal architects of Northern Ireland's peace process has urged the British government and the European Union to keep to their promises in avoiding a hard border post-Brexit.
George Mitchell, who played an historic part in brokering the 1998 Good Friday Agreement, called for political leaders involved in the Brexit negotiations to look back on the work of their predecessors in reaching the deal that ended decades of bloodshed.
The political giant urged the public to insist that there is no hard border on the island of Ireland following the public pledge made by the British government and the EU in December last year.
His message was shared by anti-Brexit campaigner Gina Miller to an audience in Co Down on Friday.
With 175 days to go until the official Brexit date, Ms Miller warned that with time running out "no one will know what will happen next".
Ms Miller, who won a High Court case against the British government over the involvement of Parliament in Brexit, travelled to Northern Ireland as part of her End The Chaos Brexit campaign.
She told the crowd in Newry that she received a "moving and historic" message from Mr Mitchell, which he asked her to share.
In a message, he said: "I hope the current leaders of Northern Ireland, Ireland, the UK and the EU, as they today reflect on their responsibilities, will look back 20 years to what their predecessors did.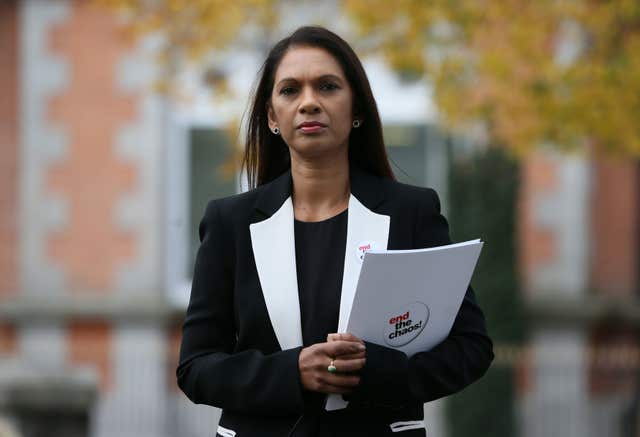 "The political leaders of that time, in dangerous and difficult circumstances, after lifetimes devoted to conflict, summoned extraordinary courage and vision and reached agreement often at great risk to themselves, their families and political careers.
"In December 2017 the UK government and the EU publicly committed themselves to a Brexit outcome that does not re-establish a hard border between Ireland and Northern Ireland.
"We should all insist that they keep their promise."
Ms Miller said that with the Brexit deadline looming, there is "no clear idea" of what the future will look like.
"I would like to ask the Prime Minister (Theresa May) how do you deliver (a frictionless border) in just two weeks," she said.
"The English mainland perspective fails to recognise the full value and lasting benefits that EU membership has brought, to stability and confidence to families and and communities on both sides of border."
She said that the unravelling of EU membership poses "a clear and present danger" to the stability and prosperity on the island of Ireland since the Good Friday Agreement.
She said the backstop agreement will leave Northern Ireland in a "state of potentially never-ending limbo".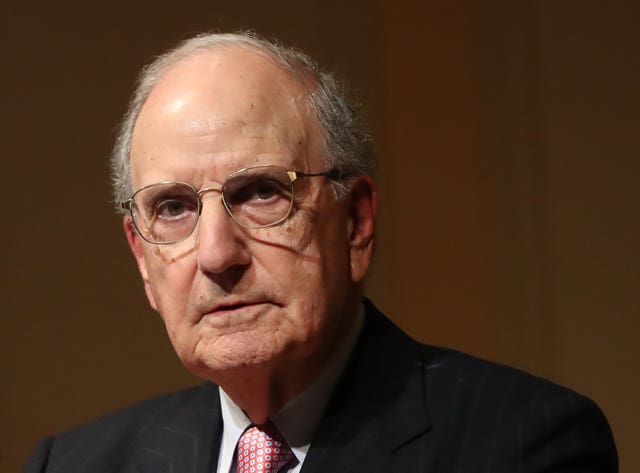 "Alternatively it could lead to the return of hard border," she added.
"In the case of a no-deal be in no doubt that a hard border will be the consequence of leaving with no-deal.
"A return to border controls, barriers, fences, all the physical border infrastructure that disfigured the island of Ireland for decades, divided communities, disrupted trade and destroyed livelihoods must not happen.
"No part of the UK deserves to be hung out to dry, uncertain of its future as a result of consequences of a no-deal as a result of ambitious and a buccaneering bunch of scheming quarrelsome Westminster politicians with an extreme agenda."
She also warned that the Irish border could become the new Calais and urged the British government to "do everything in its power" to prevent a hard border.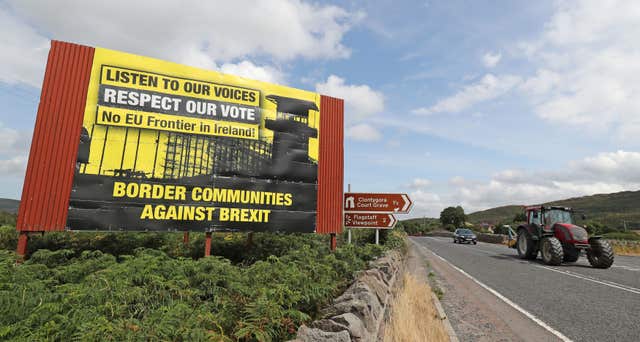 Following her speech, Dr Conor Patterson, chief executive of Newry Mourne Co-operative Enterprise Agency, told the audience that he was concerned that Brexit has pushed people into trenches.
"Since the Good Friday Agreement (GFA) Newry has been transformed because the barriers dissolved and there's no better place to highlight the positive gains that came from the GFA," he said.
Professor Colin Harvey from Queen's University, added: "Northern Ireland has been systematically and scandalously locked out from this conversation.
"From all the warm words about the union, it's been shocking to see the way in which voices from this society have not been featuring and not included in discussions.
"The consequences of Brexit in this society are disastrous but at the moment Westminster is not listening and that needs to be radically addressed."