A Labour government would recruit 1,000 more staff at security and intelligence agencies MI5, MI6 and GCHQ to step up efforts to prevent terrorism, Jeremy Corbyn has announced.
In a challenge to the Conservatives on what they have traditionally regarded as their home turf, Labour dismissed the Tories' claim to be the party of law and order as a "myth", pointing to cuts in numbers of security agents, police, prison officers and border guards under Theresa May and David Cameron.
Mr Corbyn highlighted Labour manifesto pledges to hire 10,000 more police officers, 3,000 more firefighters, 3,000 more prison officers and 500 more border guards.
And he said Labour plans to increase resources for schools, colleges and local councils would give them more chance to fulfil their duties to identify and report individuals vulnerable to radicalisation.
Mr Corbyn said: "Ensuring the safety of our communities demands properly resourced action across many fronts. It means upholding and enforcing our individual rights, promoting community relations, supporting our emergency services, tackling and preventing crime and protecting us from danger, including threats of terror and violence.
"Only a Labour government will meet these challenges. As we set out in our manifesto earlier this month, Labour will recruit additional police officers, additional firefighters, additional prison officers and additional border guards.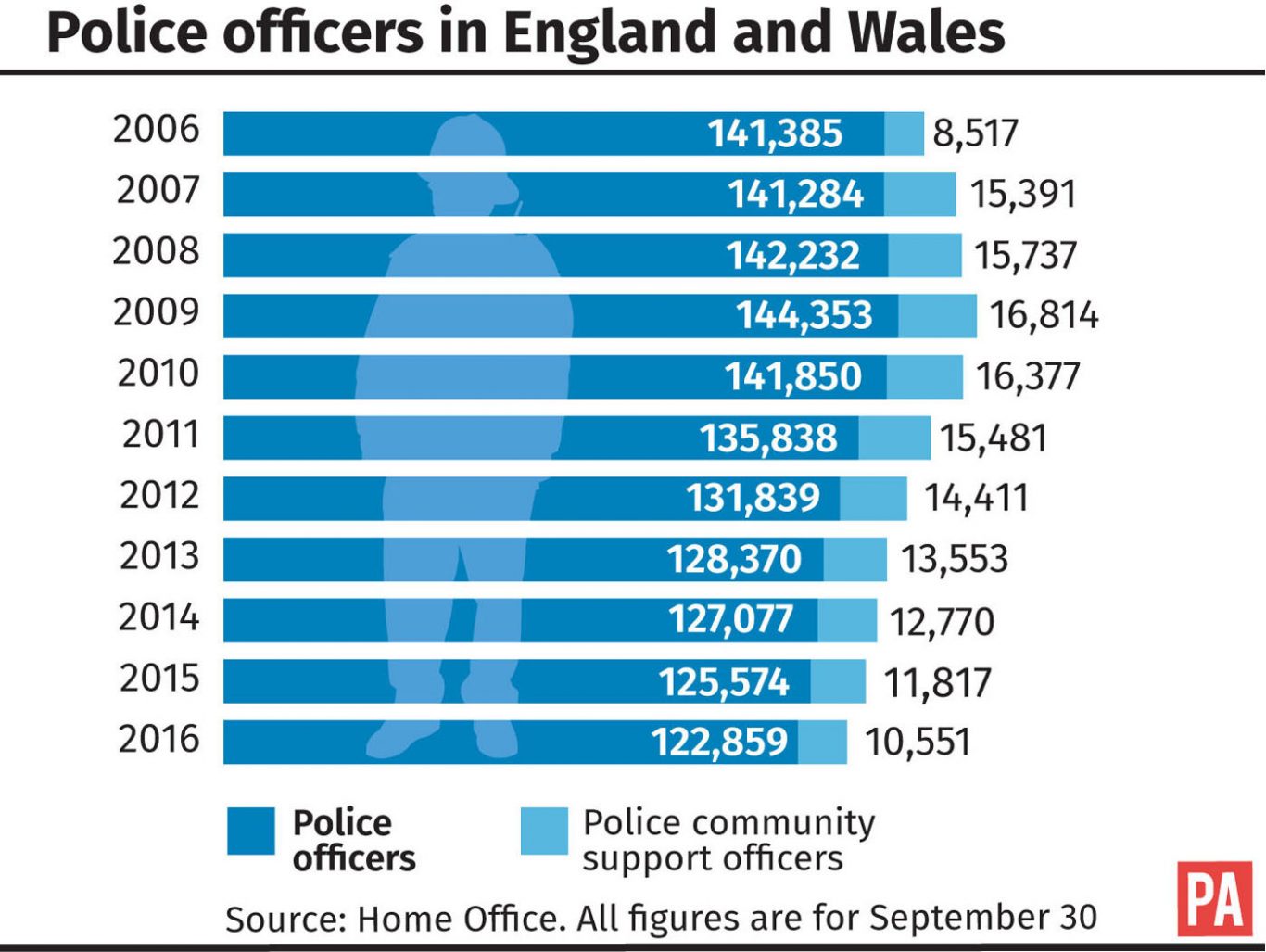 "We will also legislate to ensure safe staffing levels in the NHS, including for our ambulance services.
"Today, I am announcing that Labour will also increase staffing levels at the security and intelligence agencies – GCHQ, SIS and MI5 – in order to better ensure our collective safety."
Labour said that since a Conservative-led administration came to power in 2010, there has been a reduction in staffing of 20,000 police officers, 6,000 community support officers, 10,000 firefighters, 6,000 prison officers, 31 security and intelligence agency staff and 1,000 border guards.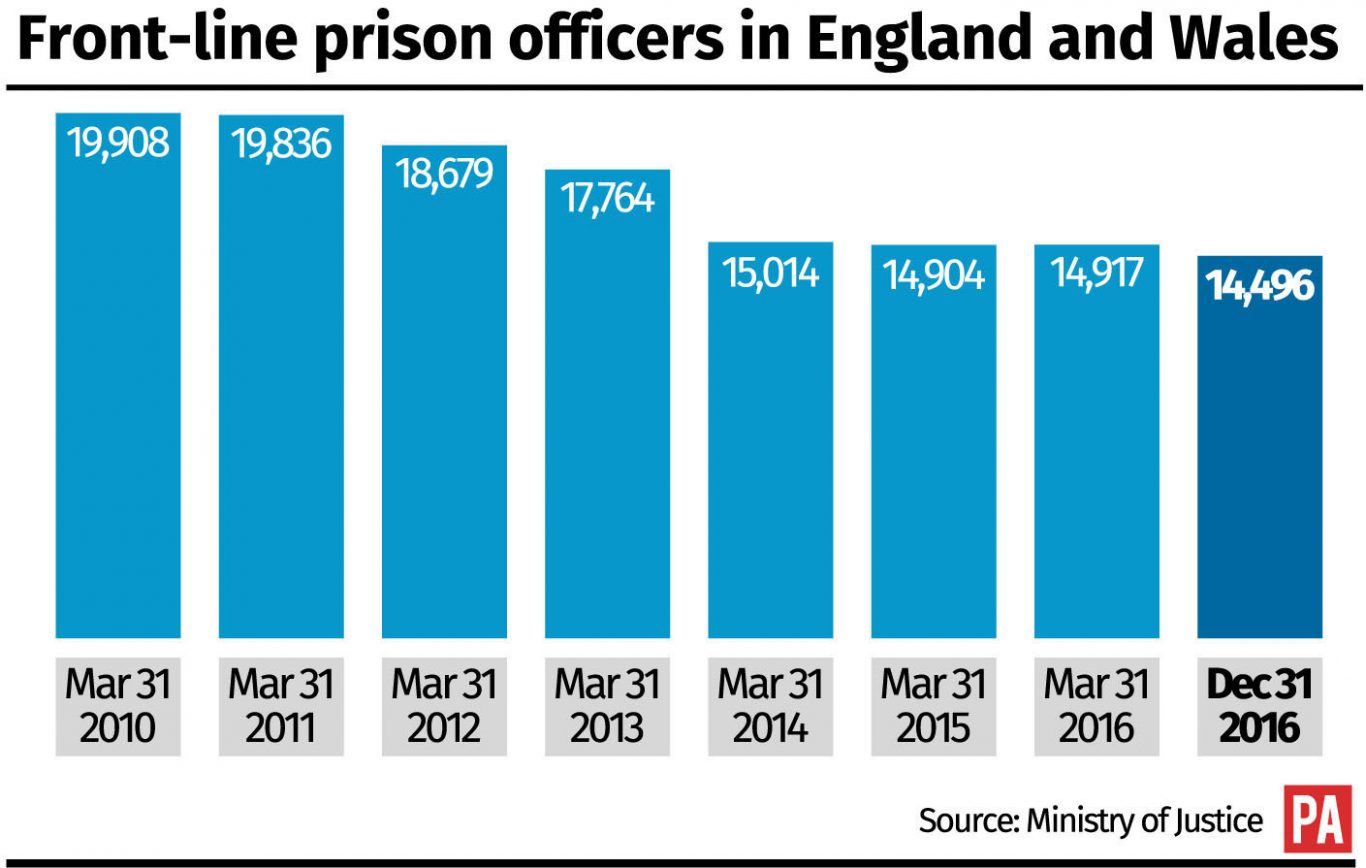 Police budgets have been cut by £2.3 billion, while resources for fire and rescue fell 30% in the years to 2015, with a further 20% planned by 2020, and budgets for the Border Force fell 12%, the party said.
Shadow home secretary Diane Abbott said: "One of the great myths of British politics is that the Tories are the party of law and order. The reality is very different. Serious crime is up since the Tories came to office in 2010, and they have cut police numbers by over 20,000 in that time. Theresa May broke her pledge to protect the police budgets.
"Labour will protect our communities. We will focus on rebuilding community policing, and the ties between communities and the forces that serve them for good reason. It works."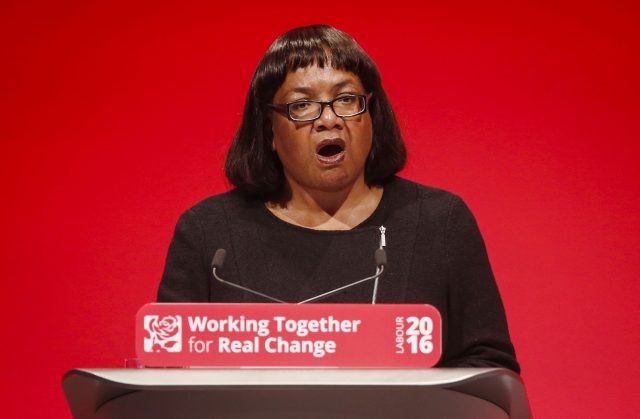 Conservatives dismissed Mr Corbyn's promise of new security and intelligence agents as "unfunded and undeliverable", pointing out that there was no indication in Labour's manifesto of how they would be paid for.
Home Secretary Amber Rudd said: "Jeremy Corbyn can promise what he likes, but can't deliver anything because his sums don't add up and he isn't up to the job of keeping Britain safe.
"To protect our country and fund public services we need a Prime Minister who will defend our national security and get Brexit negotiations right."