First Drive: Is the Abarth 500e a hot hatch of the future?
Known for its fun Fiat 500-based hot hatches, Abarth is now venturing into the world of EVs with the 500e. Ted Welford heads to Italy to try it out
What is it?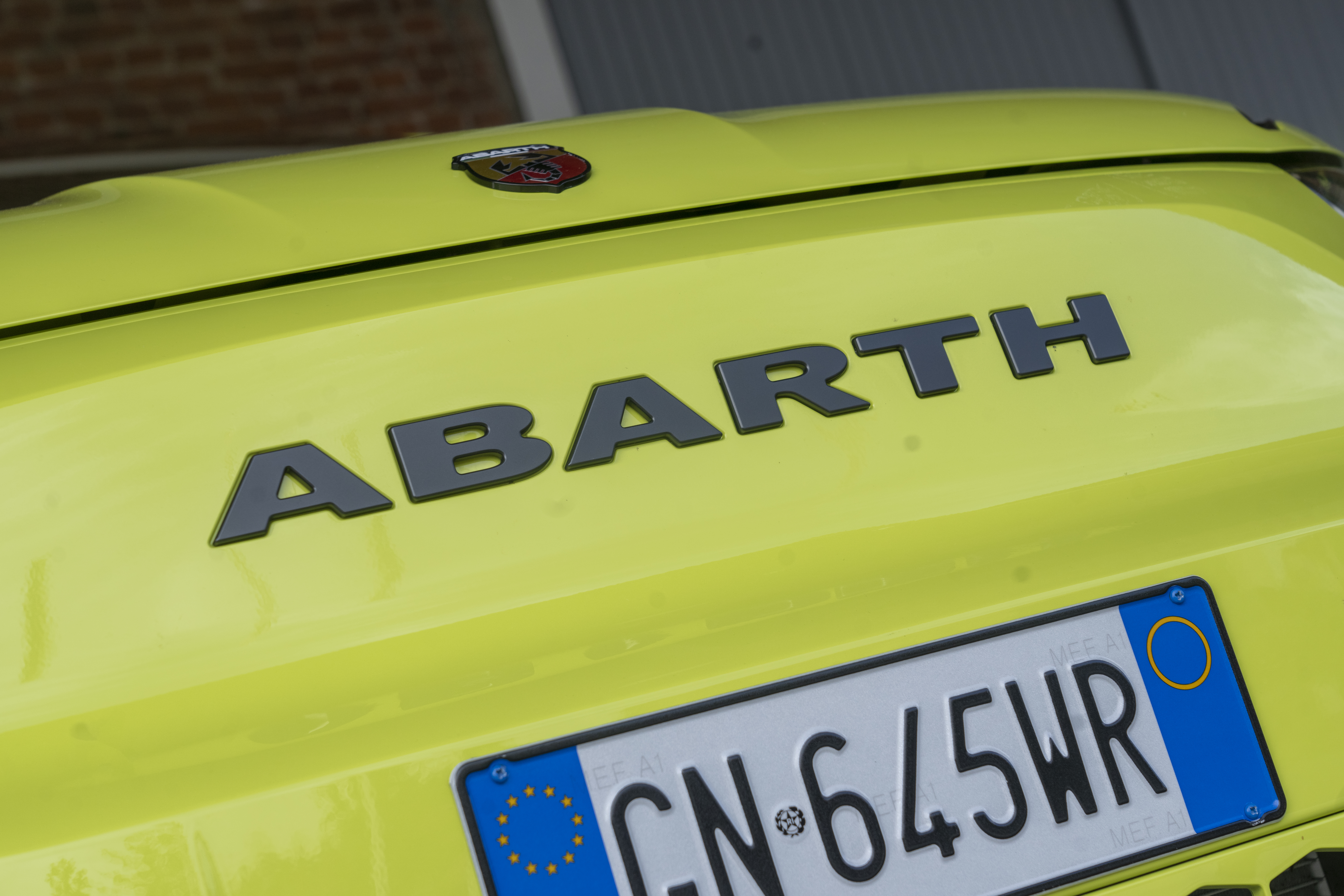 Abarth has done pretty well with its formula over the last 14 years. Take a cutesy Fiat 500, give it a bigger engine, a sportier bodykit and a silly exhaust and the result has been brilliant. Flawed, but brilliant.
Thanks to almost never ending special editions, Abarth's hot hatches have developed an exceptionally loyal following. But the Italian firm knows it needs to change, and it's why it's now introducing its electric Abarth 500e, which is aiming to arrive as one of the first genuine EV hot hatchbacks, can it prove engaging to a modern audience?
What's new?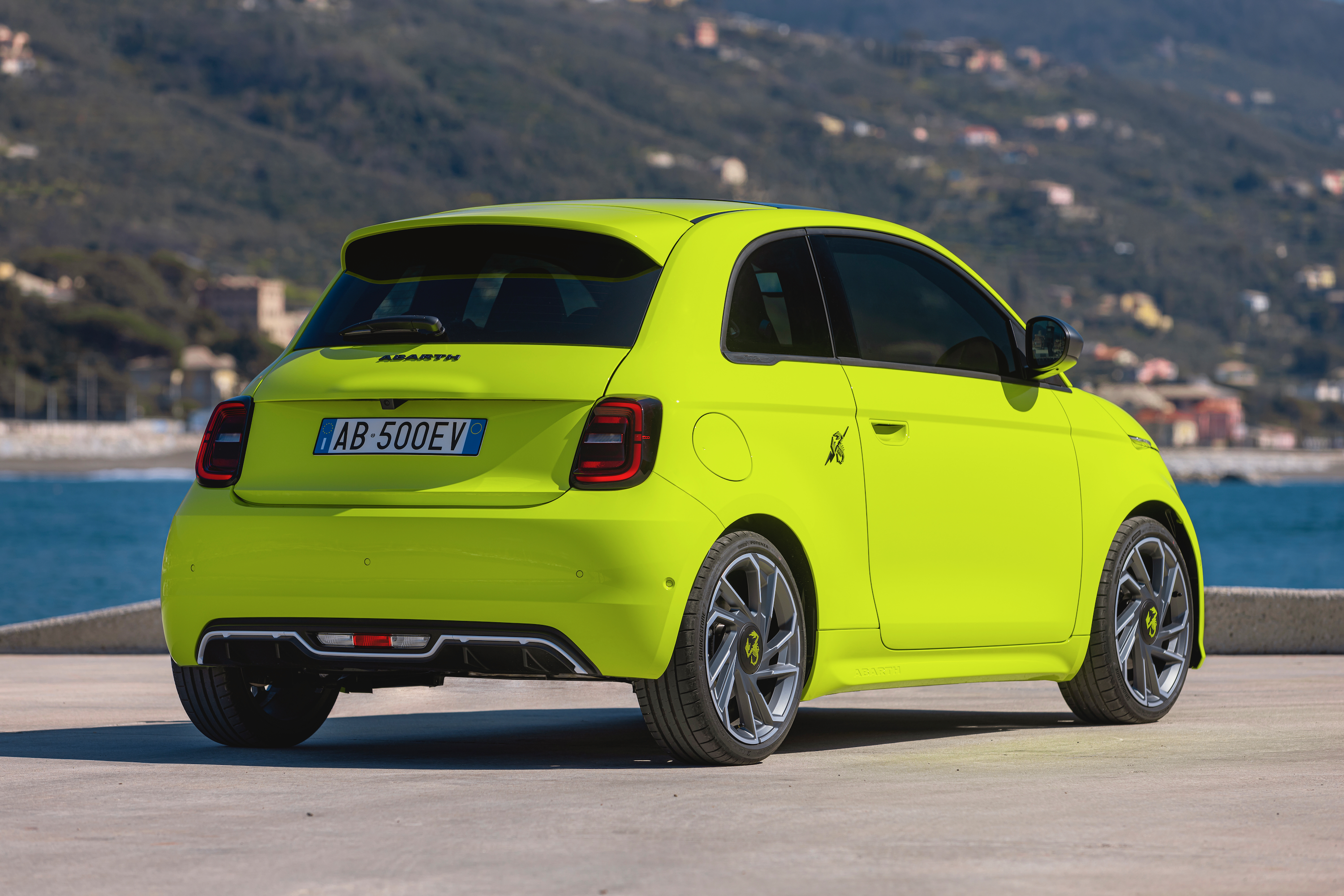 Abarth continues to adopt the same policy as it has for the past decade, taking Fiat's new 500 electric (a bespoke model that shares virtually nothing in common with the standard petrol car), and fettling it for a sportier feel.
It's got a more powerful electric motor, along with various styling changes to give it that more muscular styling that's gone down a treat with buyers. It also has a unique feature called a 'sound generator', essentially a speaker located at the rear that aims to replicate the distinctive tone of a petrol Abarth's sports exhaust system. It wouldn't be an Abarth without noise, say its engineers.
What's under the bonnet?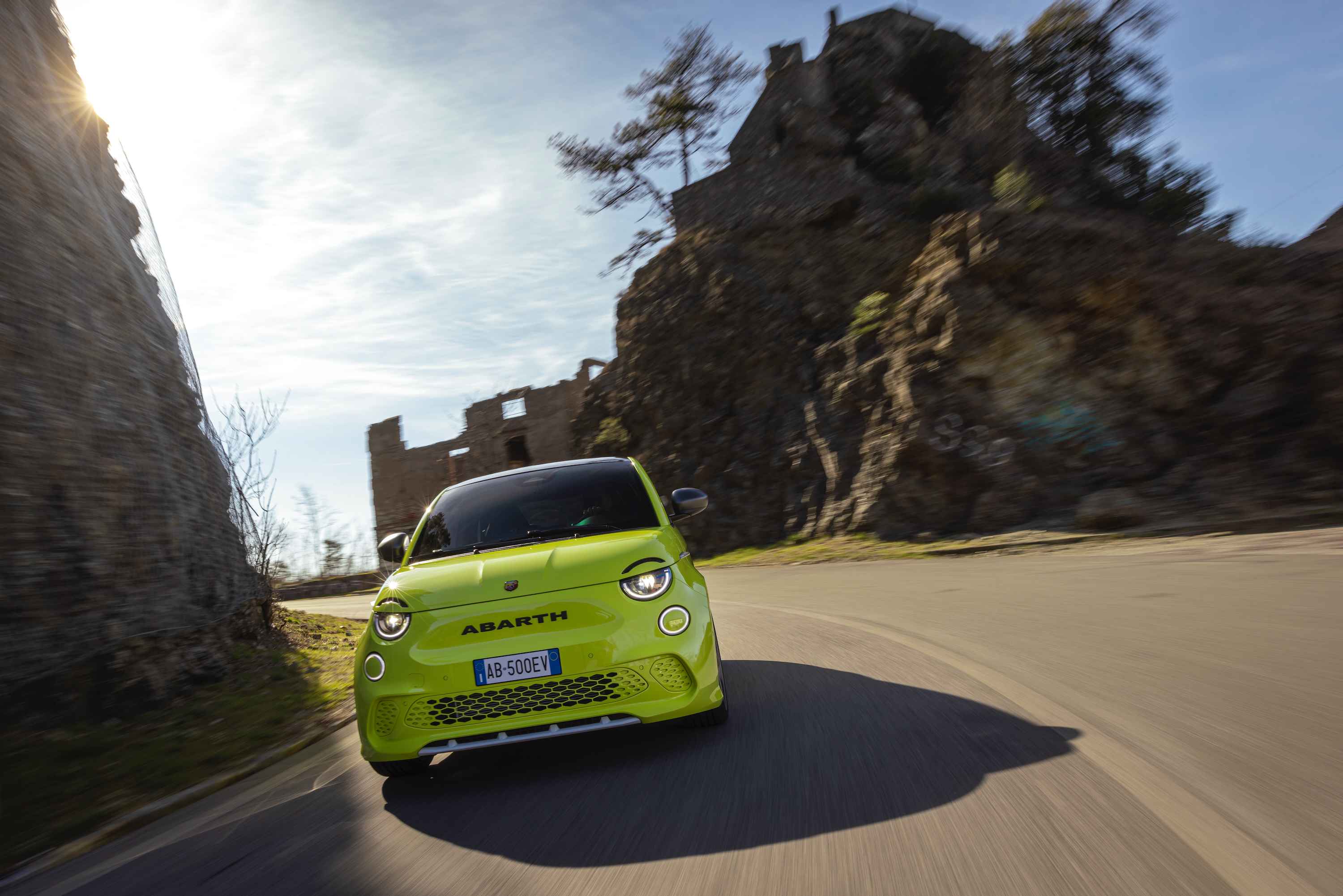 The Abarth uses the same 42kWh battery as the regular Fiat 500, but with a more powerful electric motor – increasing from 118bhp in the standard city car to 153bhp here, with torque standing at 235Nm. While the firm sells more powerful petrol models, and will continue to do so, Abarth says this is about the peak that it can offer with this electric setup.
Accelerating from 0-60mph takes 6.8 seconds, with the 500e topping out at 96mph. In terms of range, Abarth claims 157 miles on this top-spec Turismo model – down from the maximum claimed 200 miles offered by the Fiat. It's able to charge at up to 85kW, meaning an 80 per cent charge is theoretically possible in 35 minutes.
What's it like to drive?
Abarths have long been a riot behind the wheel. With a buzzy, turbocharged engine, a silly exhaust system and a weirdly high driving position (you feel like you're sitting on the car, rather than in it), they drive like no other car.
The 500e is a less thrilling thing, for sure, though Abarth has at least fixed the driving position, and this is still an enjoyable thing to buzz along in, and with a lot more grip than you get from the regular car. You'll want to put in 'Scorpion Sport' mode to unlock its full potential, and by EV standards, it's nimble and fairly light, though heavy rain on our test drive meant we couldn't push it too hard.
The sound generator is an interesting one, however. It's certainly a novel idea and does help to inject some extra excitement into an EV. When cruising, though, it becomes more of an annoying drone, and you can't turn it on and off while on the move – you have to come to a complete stop to do so. It's a bit of an oversight to what is otherwise a really cool feature.
How does it look?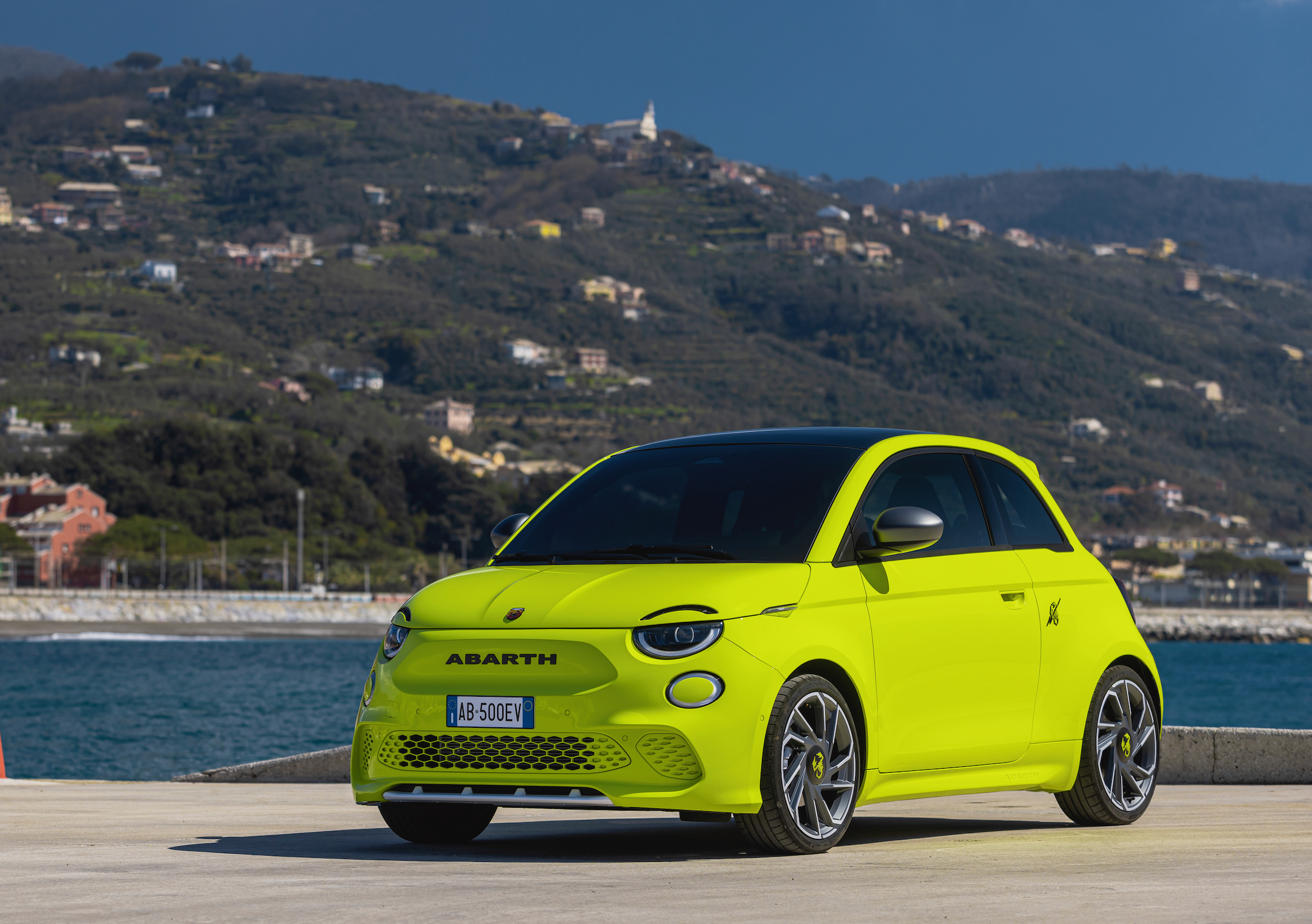 We'll borrow the 500e's designer François Leboine's description of the car, as there is no better way of summing it up than a 'tennis ball' when painted in the ridiculously bright Acid Green. It's reassuringly sporty too, and in true Abarth fashion, looks a whole lot meaner than the softer-styled Fiat.
Abarth is keen to build its brand appearance, and as a result there are less of the firm's 'Scorpion' badges, but instead Range Rover-style 'ABARTH' lettering to help people 'spot it from 100m away', we're told. The painted textured grille is a cool touch, while the only other thing we'd recommend is choosing the top-spec Turismo model if you like your style, as this brings much smarter 18-inch alloy wheels. Like the Fiat, you can also choose it as a hatchback or a convertible too.
What's it like inside?
The electric 500e's interior is a significant step up from the petrol version, both in terms of quality and technology. The new 10.25-inch touchscreen is inconceivably better, with slick graphics and an easy-to-use digital instrument cluster too.
Turismo models are also adorned in Alcantara. It's on the seats, steering wheel and even the dashboard, and undoubtedly helps to give the model a far sportier feel. The cheap, hard-plastic door cards let the side down, though, especially on a car of this price.
You won't be buying this Abarth for its space, but there's a decent amount of room upfront, with plenty of storage in the centre console, owing to the use of the EV platform. The boot is small at 185 litres too, while adults won't enjoy sitting in the back.
What's the spec like?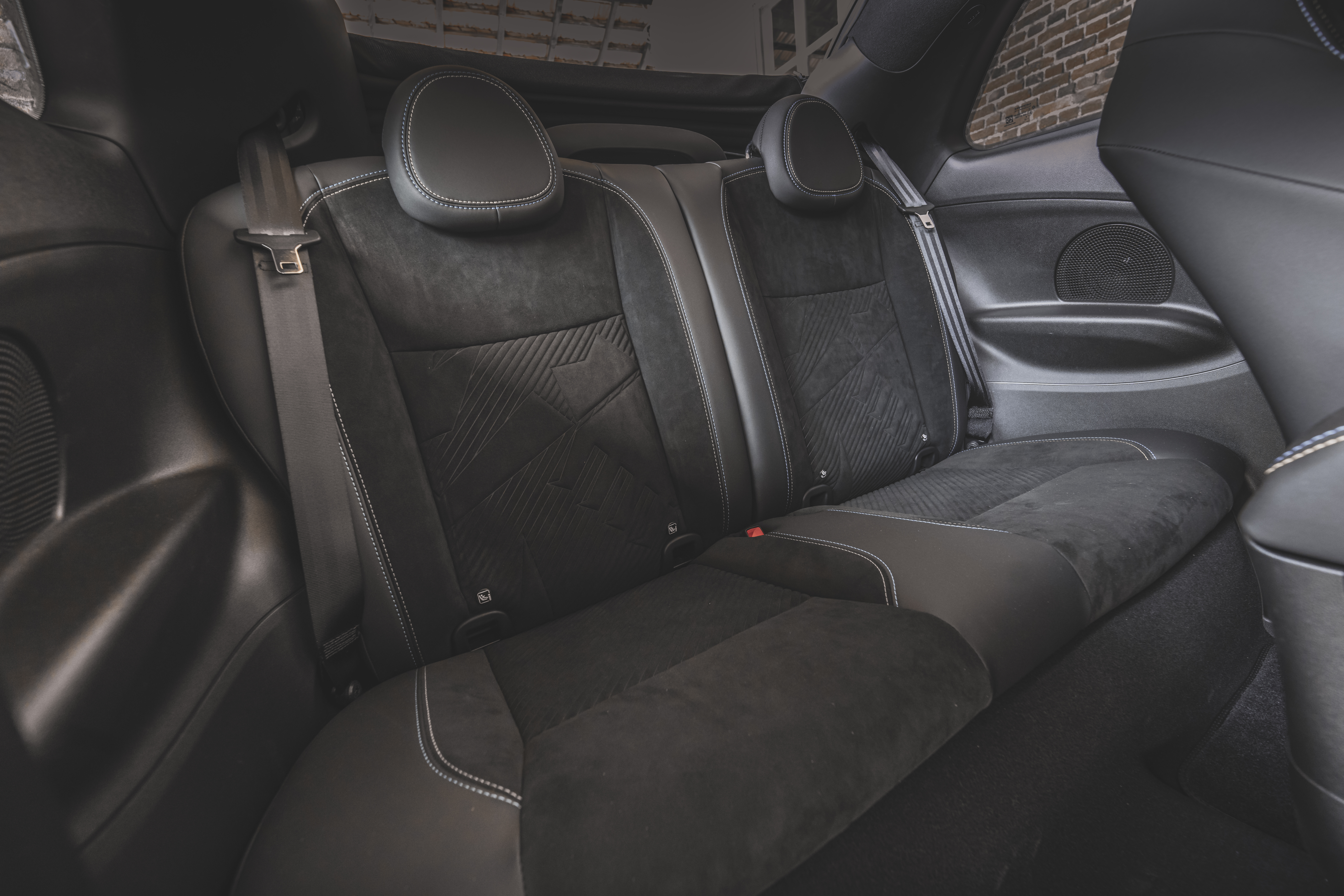 The 500e comes in two guises – the standard car and a Turismo model. There's plenty of equipment from the offset though, such as automatic climate control, a JBL sound system, the aforementioned touchscreen and a digital dial display.
Though the Turismo commands a steep £4,000 extra, we feel it's worth the money with its Alcantara interior, fixed glass roof, keyless entry, heated front seats and wireless smartphone charging.
As for pricing, the 500e is by no means cheap, costing from £34,195, and the Cabrio is £3,000 on top of that – pushing a top-spec model over £40,000. There's no hiding that's a huge amount of money for a city car, though it's worth mentioning it's not significantly more than a standard electric 500.
Verdict
The 500e is an exciting first step into the world of EVs for Abarth. Being based on the excellent Fiat model was always going to work in its favour, but with details such as its sportier interior, additional power and brilliantly silly sound generator, it adds that extra fun to day-to-day driving in a way that Abarth has always succeeded at.
We'd stop short of calling it a full-blown hot hatch and it does lack some of the excitement that you get from the petrol model. Then again, no manufacturer is yet to truly make an electric model as enjoyable in this class. But Abarth is certainly the closest yet to cracking the formula, and for that it deserves plenty of praise and consideration.