What is it?
It's the car that enthusiasts the world over have been waiting for. For decades, BMW has refrained from creating an estate – or 'Touring' – version of its famous M3, despite flying alongside brands such as Mercedes and Audi which have both seen huge success with their own interpretations of a practical performance car.But that has all changed now. Finally, after a long, long time, BMW has created a proper estate version of the M3 – but can it live up to generations worth of expectation? We've been finding out.
What's new?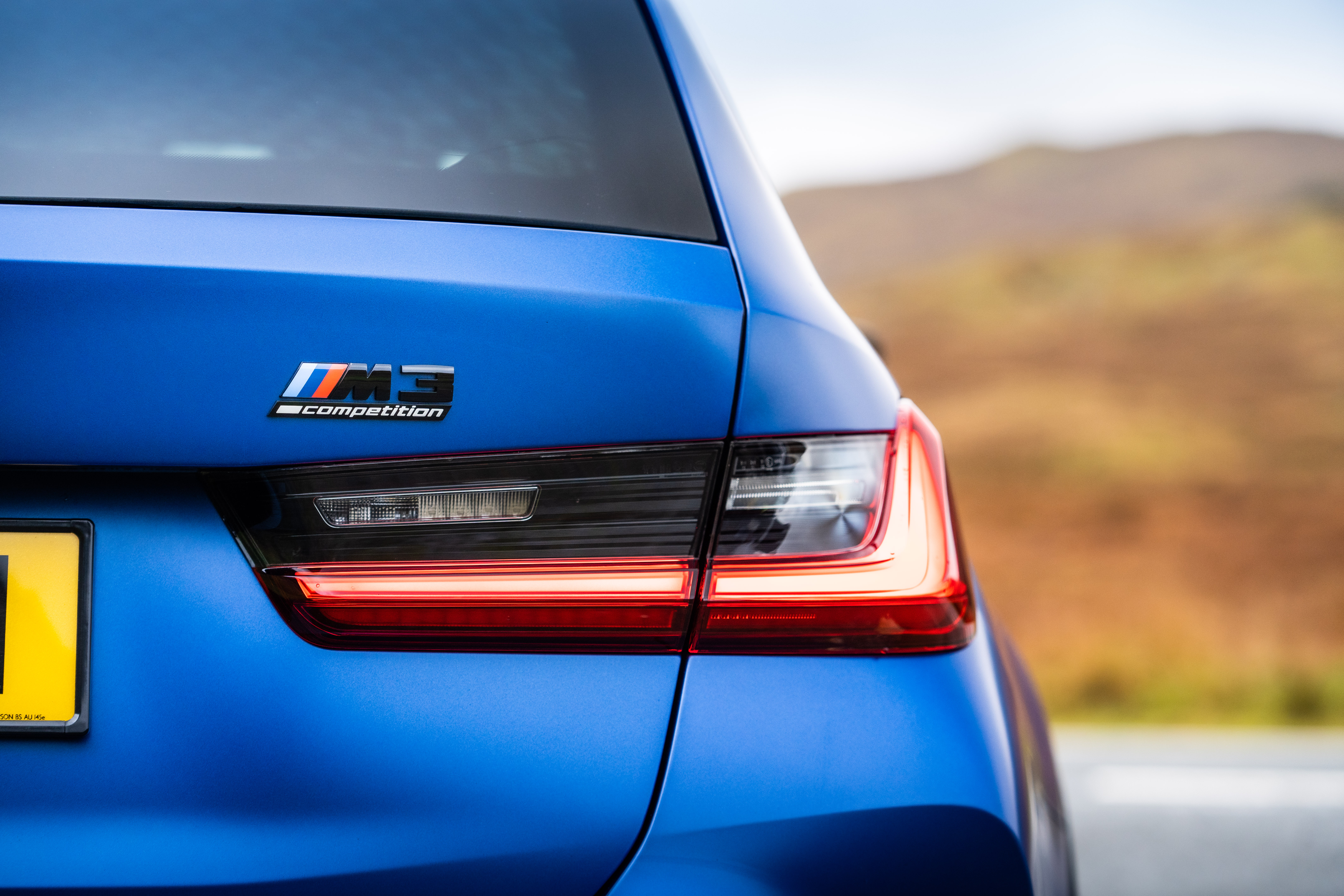 The biggest thing to notice here is, of course, that extended rear end. The 3 Series Touring has been a go-to option for drivers who want a practical and spacious model that is still good to drive, but this is the first time that we've ever seen an M3 badge on the back. It means that the M3 can bring 500 litres of boot space as standard, or 1,510 litres with the rear seats down.That's not an awful lot more than the 480-litre boot you'll get in the saloon version, we'll admit, but the Touring's wider opening and split-tailgate means that loading larger, bulkier items in there is a whole lot easier than in the regular M3.
What's under the bonnet?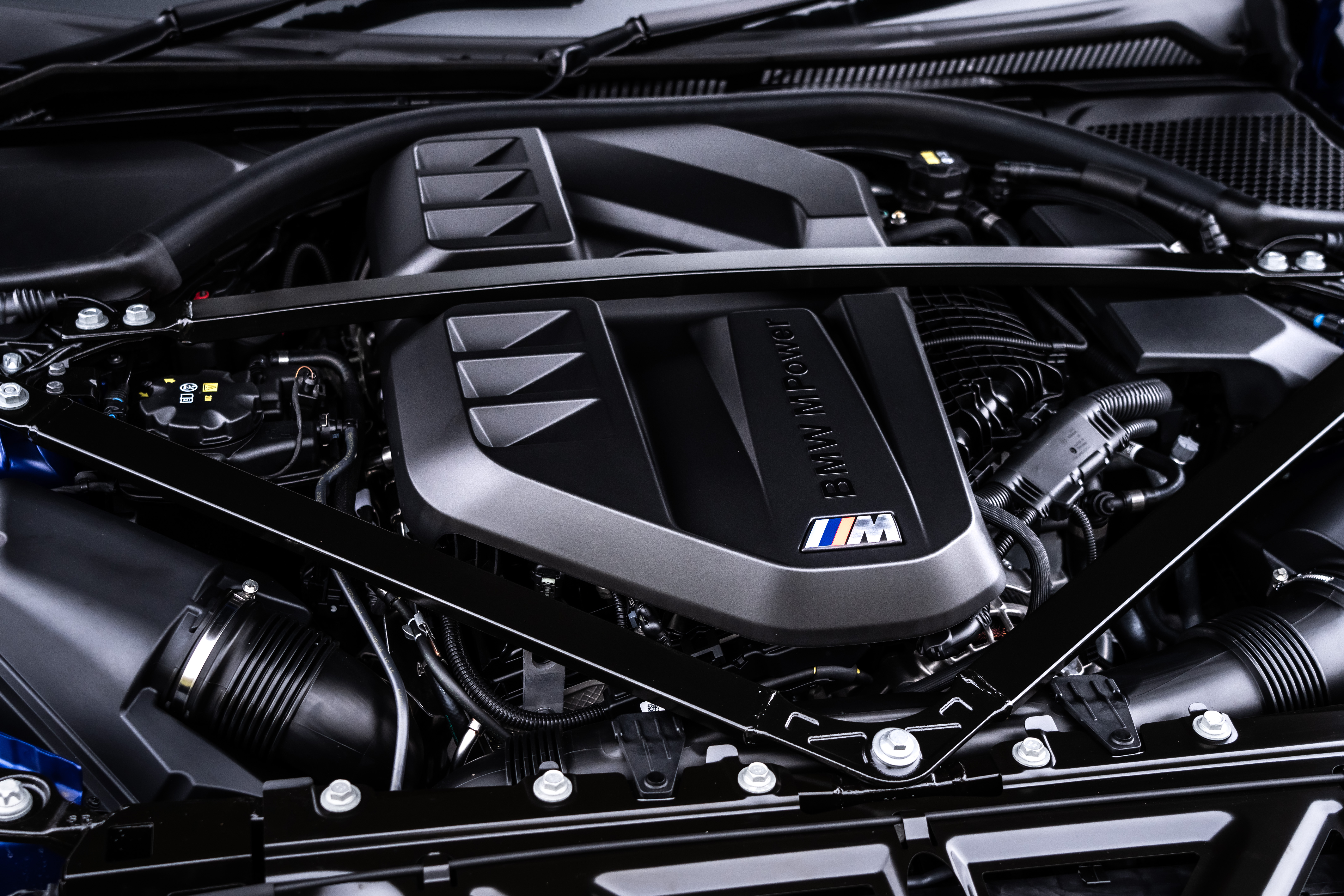 You get the same 3.0-litre twin-turbocharged straight-six engine in the Touring as you would in the standard M3, where it produces 503bhp and 650Nm of torque, driven through to all four wheels via BMW's xDrive all-wheel-drive system and an eight-speed automatic transmission.BMW claims that it'll manage the 0-60mph sprint in 3.4 seconds – the same as the saloon – before heading onwards to a 174mph top speed. It's worth noting that here in the UK, we'll only be getting the xDrive all-wheel-drive version and Competition specification is the sole powertrain choice too, but it brings the most amount of power.
What's it like to drive?
Of course, with the same engine setup and the same basic structure, the M3 Touring was always going to feel pretty similar to drive to the regular car. It may be around 85kg heavier than the saloon, but the M3 Touring feels no less capable nor any less exciting to drive. In fact, the real joy here comes in being able to extract massive performance easily and with a moment's notice – the xDrive system really does manage the power impressively well.
But the M3 Touring also performs beautifully as a 'normal' car, too. It's very refined on a motorway cruise and the cabin remains quiet and comfortable at speed. The low-speed ride is a touch fidgety, but this is an issue we've also found with the saloon. Once you gain a bit of speed, it settles down.
How does it look?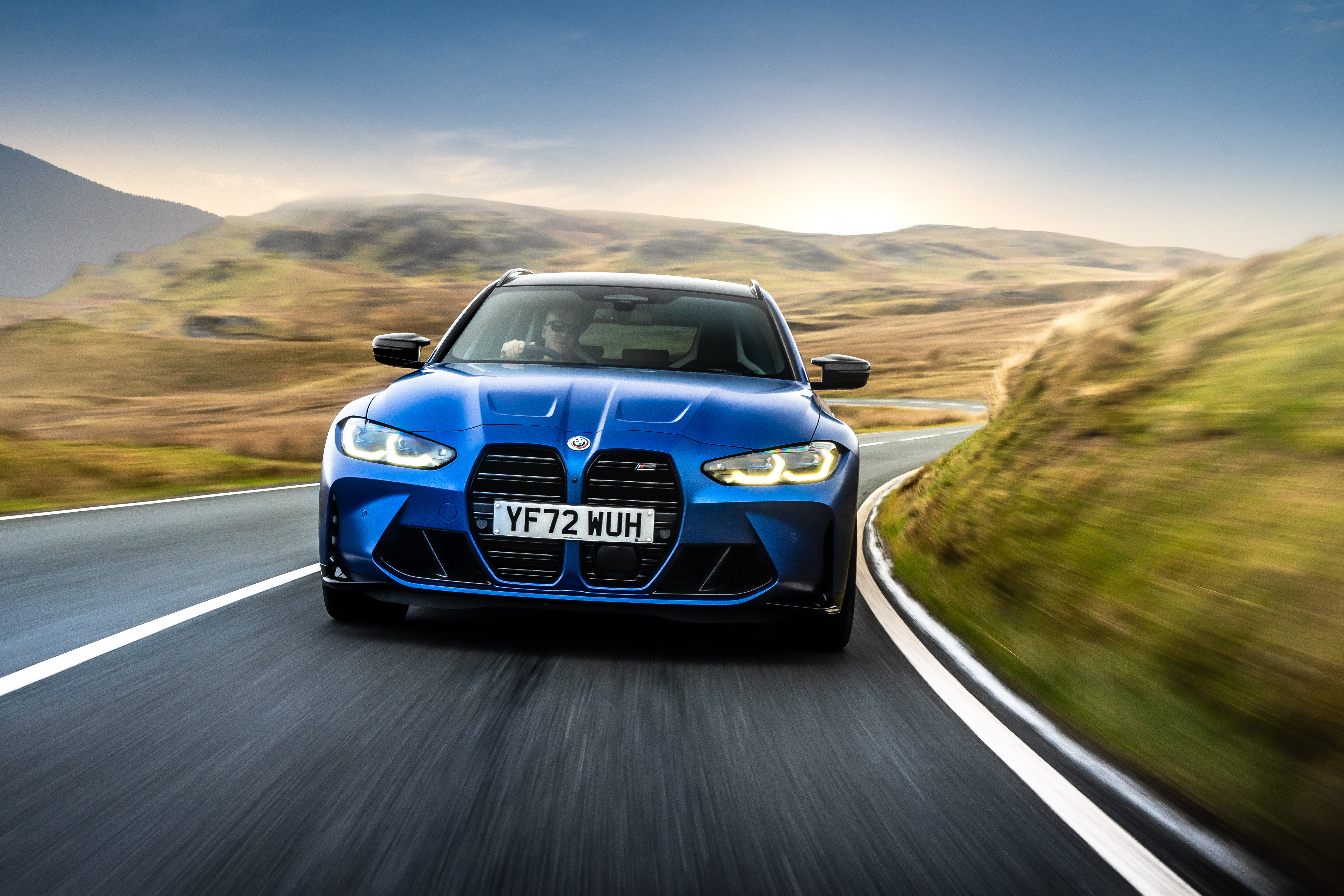 It's hard to describe why the M3 Touring looks so 'right'. It might be something about being able to blend performance and practicality, but there are few other estate cars which manage to generate quite so much of a buzz around them like the M3 Touring. It's longer, wider and more aggressive than the standard M340i Touring – the next most-powerful 3 Series model – with the blistered arches that we've come to expect from BMW's full-fat 'M' models.'Our' test car also came in a brilliant 'Isle of Man' green shade which only helped it to stand out even more. The front-end design still gets plenty of people talking, but we don't find it all that bad in the metal.
What's it like inside?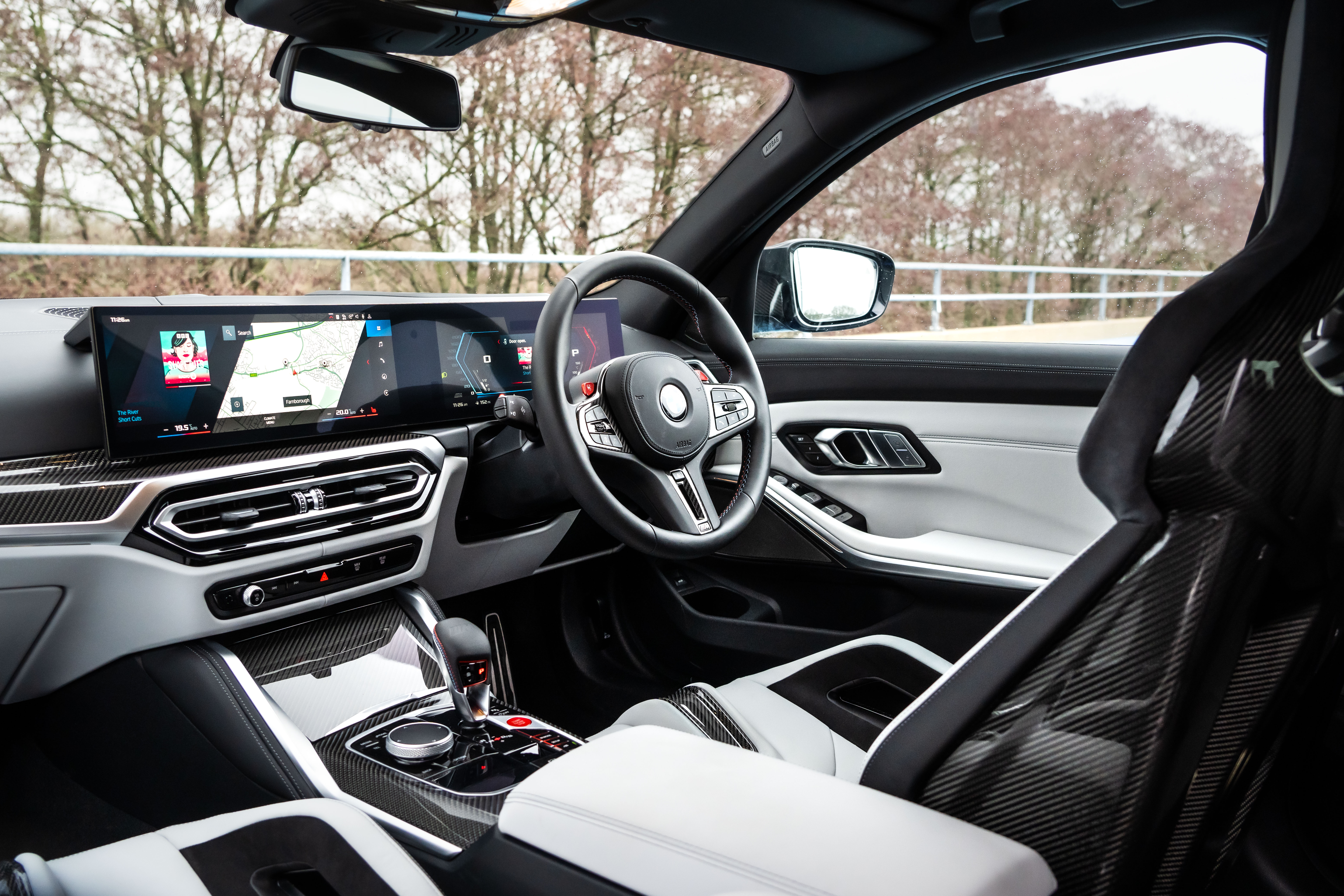 After options, our test car rocked in at just over £100,000, which definitely elevates the kind of things you're expecting from a vehicle's cabin. Fortunately, the level of fit and finish is excellent, with everything feeling sturdy under closer inspection. There's a good use of high-end materials, too.Naturally, you'd be considering the Touring due to its more practical boot area, but it also has easily-accessible ISOFIX points on the outer two rear seats, so it's a good option for drivers with little ones in child seats, as well.
What's the spec like?
BMW has equipped the M3 Touring with its new curved display which pairs a 12.3-inch screen ahead of the steering wheel with a second 14.9-inch unit in the middle of the dash to create one, big widescreen setup. It's responsive and quick, but it does feature a dizzying number of options and menus which can be quite hard to navigate by touch alone.Our car's 'Ultimate Pack' might have come in at a hefty £11,250, but the fact that it contains a heated steering wheel, full carbon bucket seats and BMW's excellent Laserlight headlights – among other features – does make it better value than that high price tag initially suggests.
Verdict
The M3 Touring was ripe for failure. With so much hype and so much pressure, it could've been quite easy for this latest and most practical of M cars to underdeliver. Thankfully, it just isn't the case. It steers, accelerates and performs as you'd want a performance car to do so, yet with a real sense of occasion that is often lacking in this area.
Of course, a £100,000 estate car is hardly the most 'every day' of vehicles, but the final execution of the M3 Touring means that, if you have the means, you'll be rewarded with one of the most well-rounded cars around.