First Ride: The Triumph Thruxton RS blends classic looks with modern performance
The Thruxton RS may look like a cafe racer of yesteryear, but it's packing a whole lot of power. Jack Evans finds out what it's like.
What is it?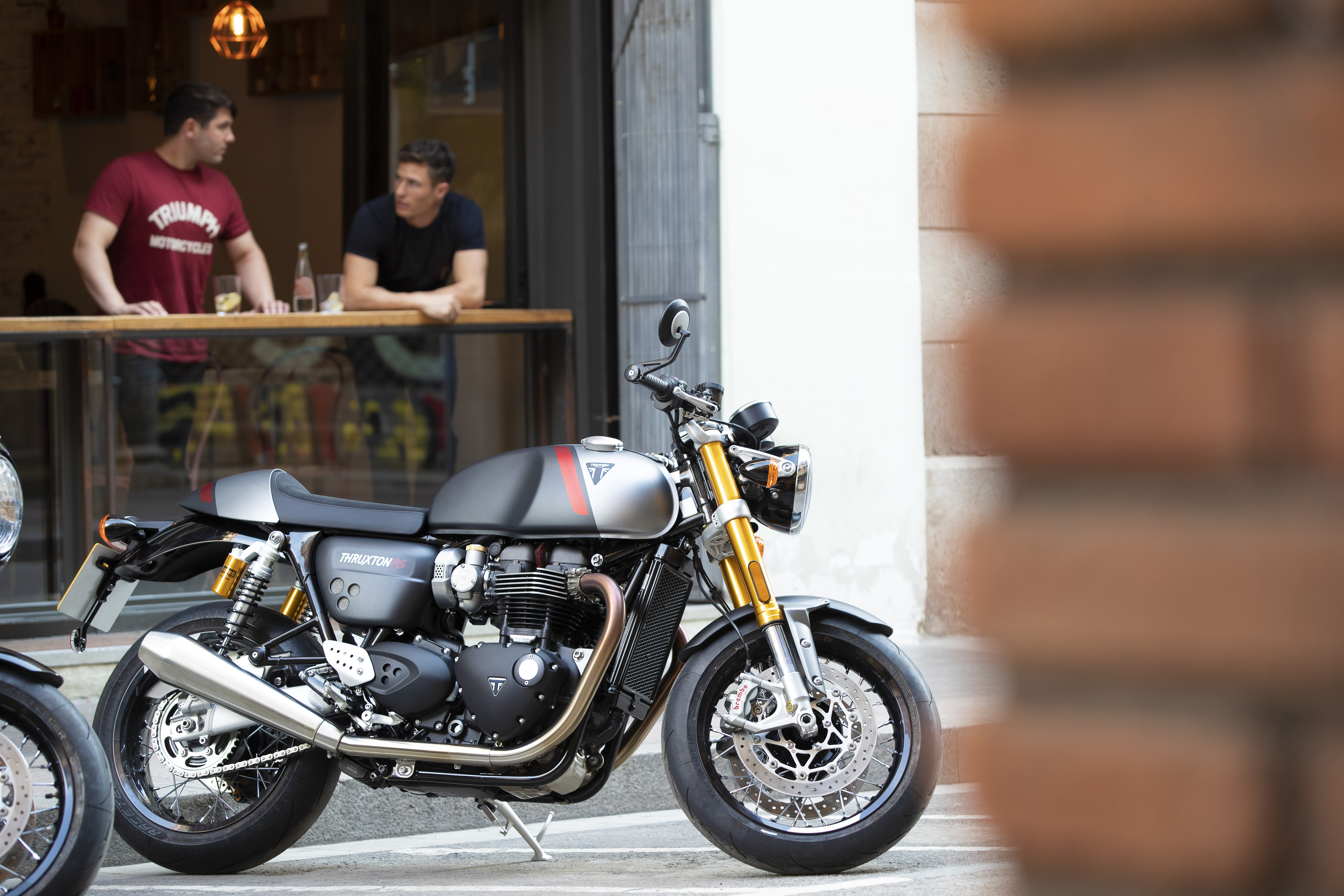 It's hard not to notice the variety of classic-inspired motorcycles on the market today. Of course, two-wheeled transportation dates back many, many years so there's a fair degree of heritage to fall back on for most brands, but bringing these classic looks up to date can prove quite the challenge.But the Thruxton RS is a bike to take this challenge on. Building on the previous Thruxton R, the new RS takes things up a notch with plenty of performance housed within very elegant looks.
What's new?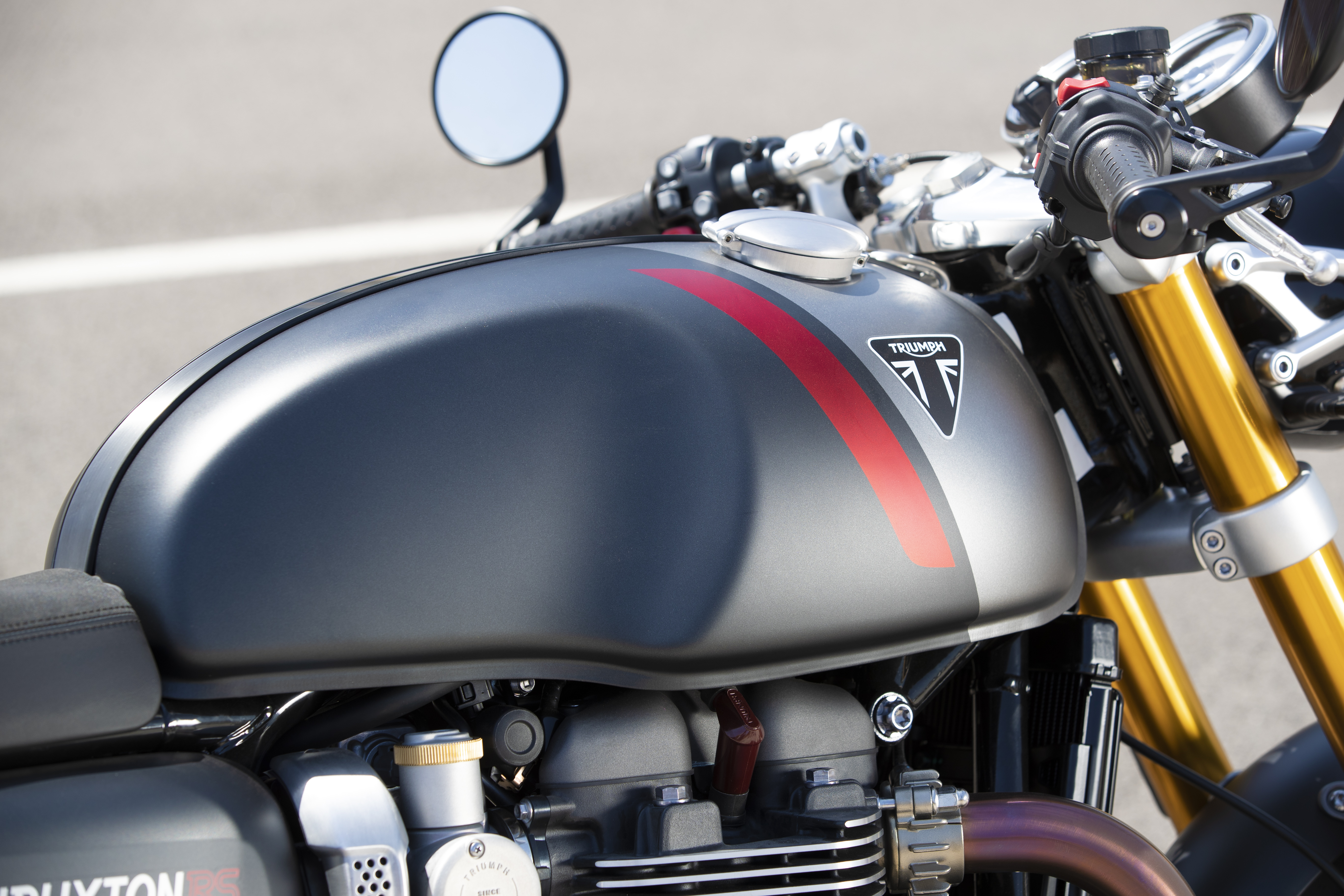 This latest RS can trace its roots back to the Thruxton racer used in the late 1950s and onwards before it returned to the Triumph line-up back in 2004. It's fair to say that the heritage of the RS is well and truly covered, therefore.It's why it retains the same classic motorsport-inspired design, but has now been given more power and better levels of equipment than ever. For many people, it could provide a great alternative to a standard sports bike – particularly for those riders who want a little extra character from their next motorcycle.
What's it powered by?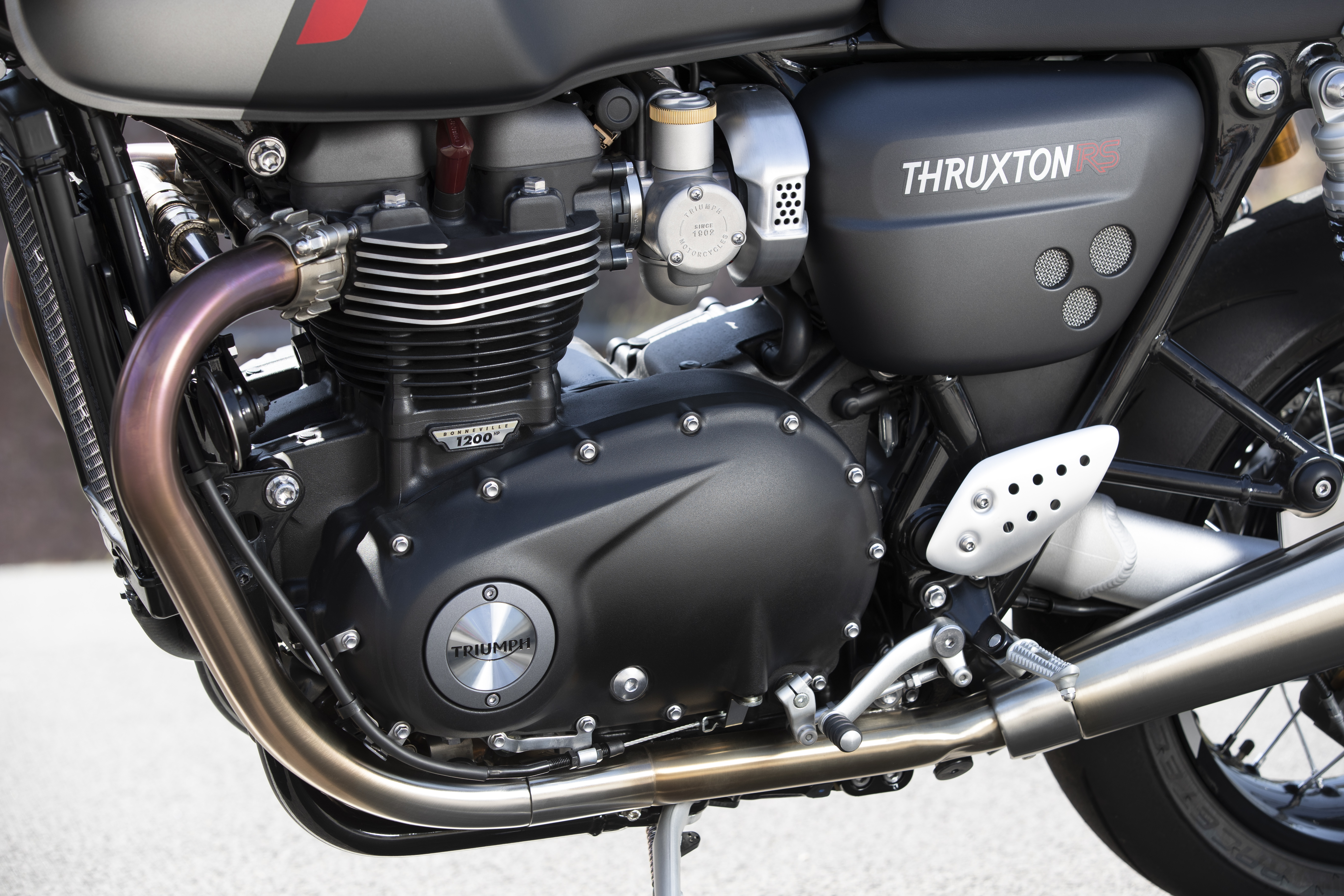 Despite its classic looks, the Thruxton RS is powered by a thoroughly modern engine. It's a full 1,200cc parallel twin with 103bhp and 112Nm of torque, driven through a six-speed gearbox. Keeping some of that power under control is ABS and switchable traction control, as well as twin 320mm floating Brembo brakes.Triumph doesn't have any official performance figures, but it feels particularly fast. Given that it has a 1,200cc engine and a dry weight of just 197kg, it's unlikely that you're going to want more power. It comes with a 14.7-litre tank, too, which should give you a decent amount of range for Sunday rides.
What's it like to ride?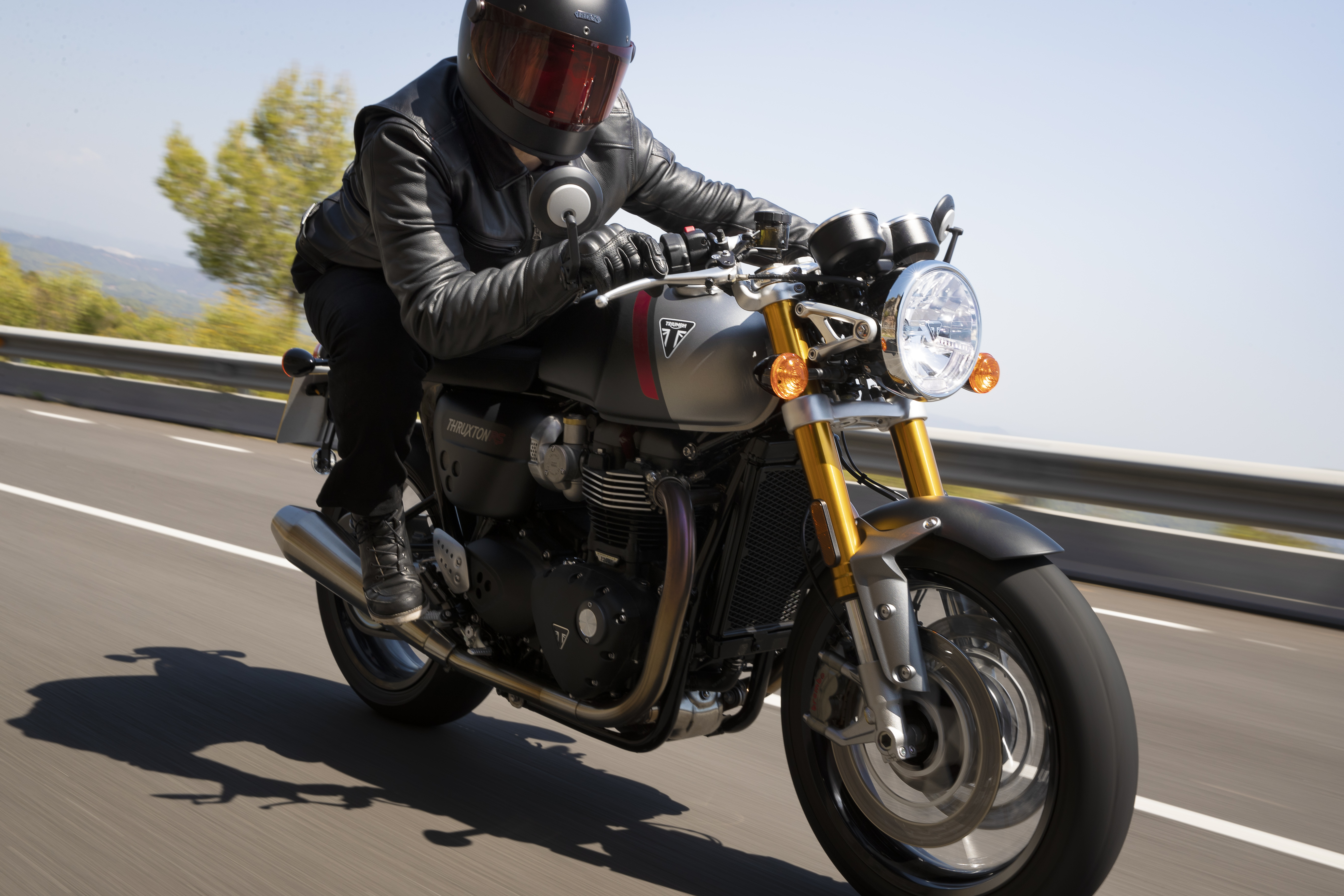 The Thruxton RS isn't an imposing motorcycle to get acquainted with. It's relatively low and small, so even shorter riders will be able to happily get their feet down. And despite its racier looks, the riding position isn't too aggressive, so we found that longer stints could be conducted without too many aches and pains.The performance is scintillating, mind you. The roll-on torque that the Thruxton RS delivers means that you've got ample support for overtakes or even quick bursts of acceleration in pretty much all gears. The shifter moves with a pleasant action, while the brakes are reassuringly responsive. It does, as you might expect, sound pretty superb too. We did find, however, that it can be a bit tricky to get the kickstand out first time as when not in use it nestles right between the shifter and footpeg, making finding it with chunky boots a bit of a chore.
How does it look?
With those classic looks, it's hard not to notice the Thruxton RS. Particularly striking are the gold Showa big-piston forks which adds a nice dash of colour – particularly to 'our' straight silver test motorcycle. It's a classic silhouette, really, but one which nicely blends modern and old-school touches. The dials, for instance, have the look of old clocks but still incorporate screens to give you information about trip, fuel levels and the riding mode that you've selected.
We particularly liked the neat tail design, too, while the big single headlight may look like it'd be a full halogen unit but in fact, uses LED technology with daytime running lights too.
What's the spec like?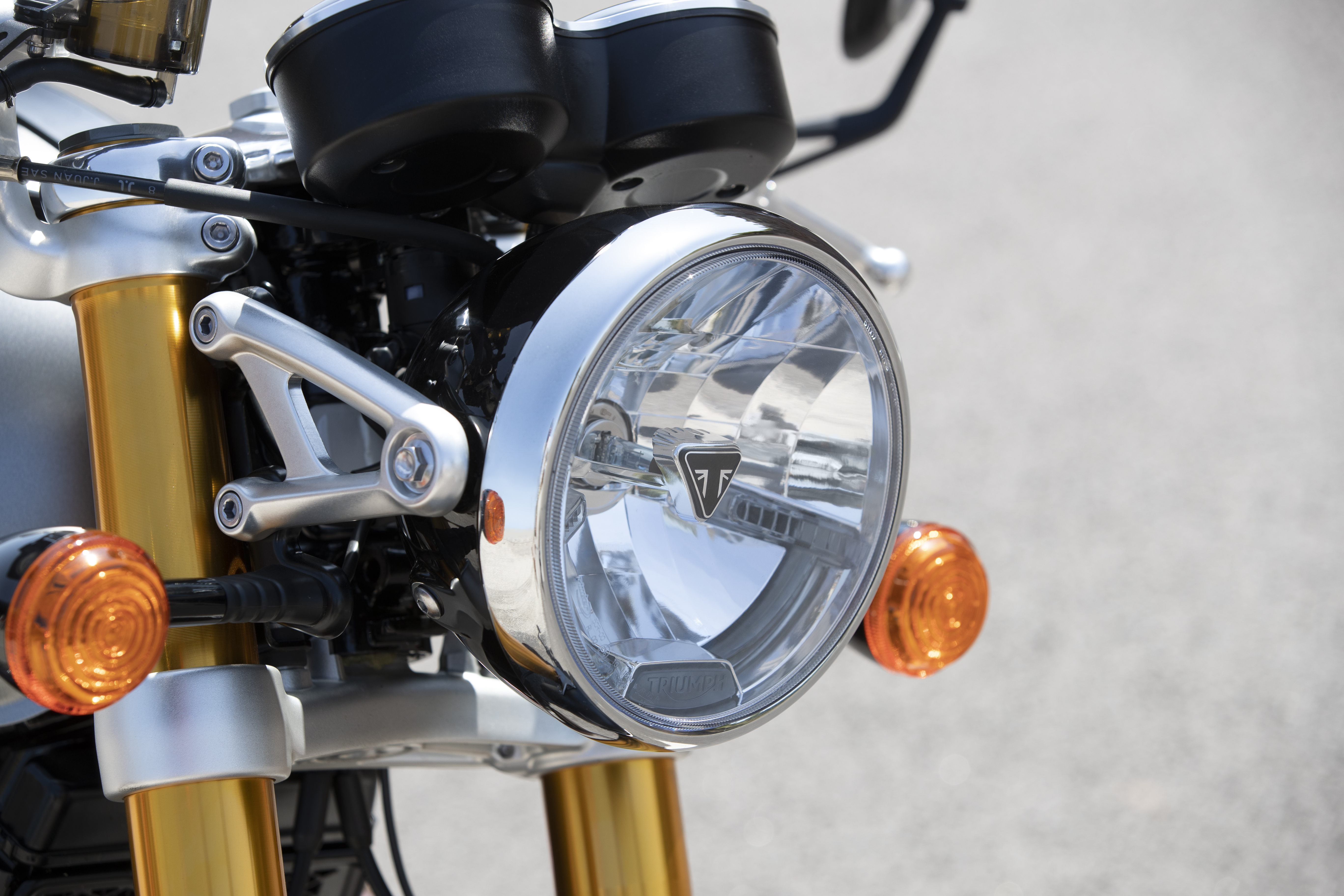 At £14,195, the Thruxton RS definitely commands a premium. However, it is kitted out with all the bells and whistles you could want. Of course, this isn't a long-range adventure bike so you won't find more comfort-focused additions, but you still get an under seat USB charging port, for instance, and an engine immobiliser with a transponder integrated into the key for better peace of mind when it comes to security.Much of the Thruxton RS' cost comes from its mechanical features. Switchable traction control, three riding modes – Sport, Road and Rain – and those high-end brake and suspension setups are all that the Thruxton is about. As with all other Triumph models, there's huge scope for customisation with loads of paint and decal options available right from the factory.
Verdict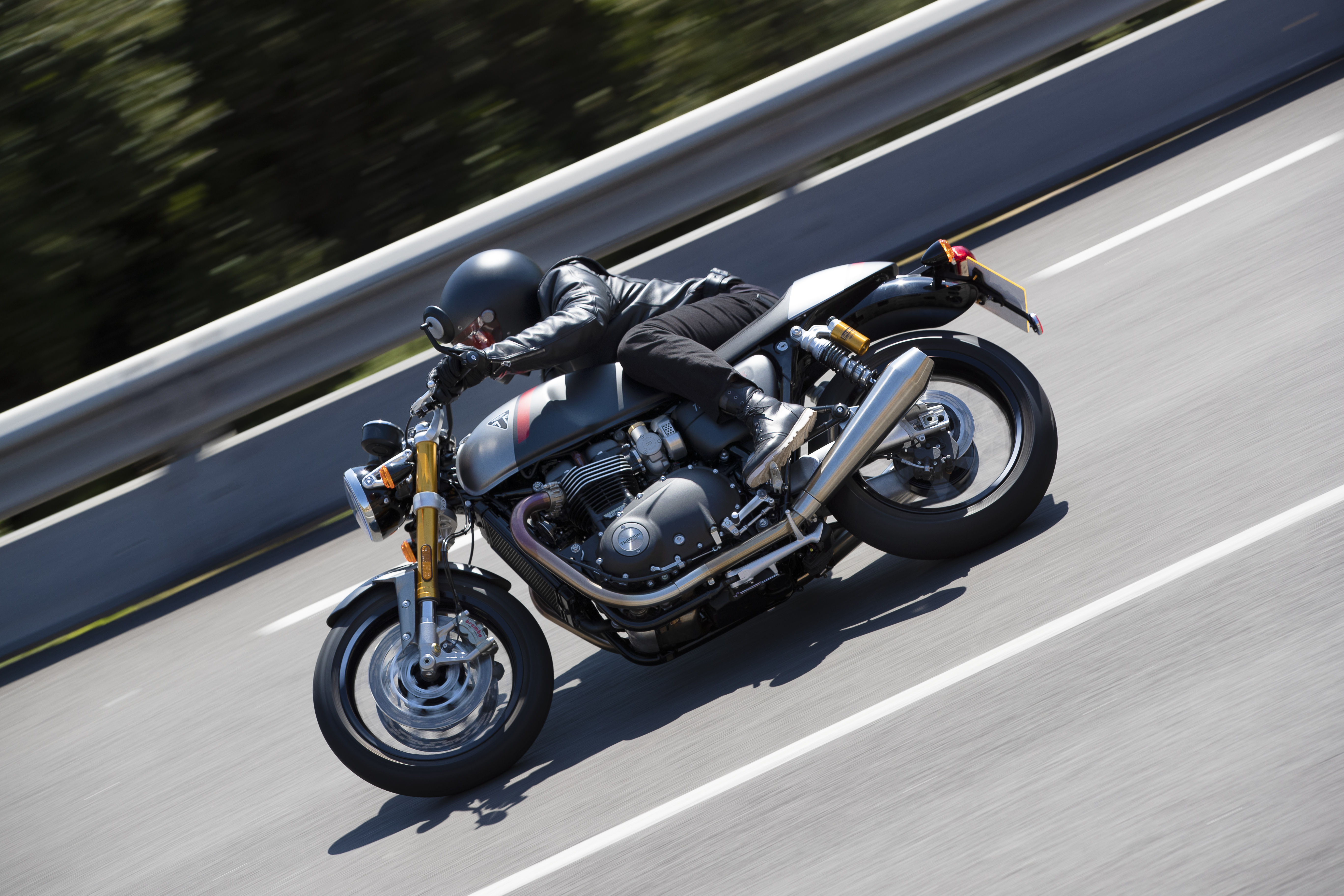 The Triumph Thruxton RS is a thoroughly exciting motorcycle. It's got that old-school look and charm, but it's backed up by the kind of performance and riding experience that would put many full-fat sports bikes to shame.
Though its very nature means it's not going to be a go-to bike for touring, for those sunny Sunday blasts or for shorter adventures, it's hard not to be tempted by the Thruxton RS.