What is it?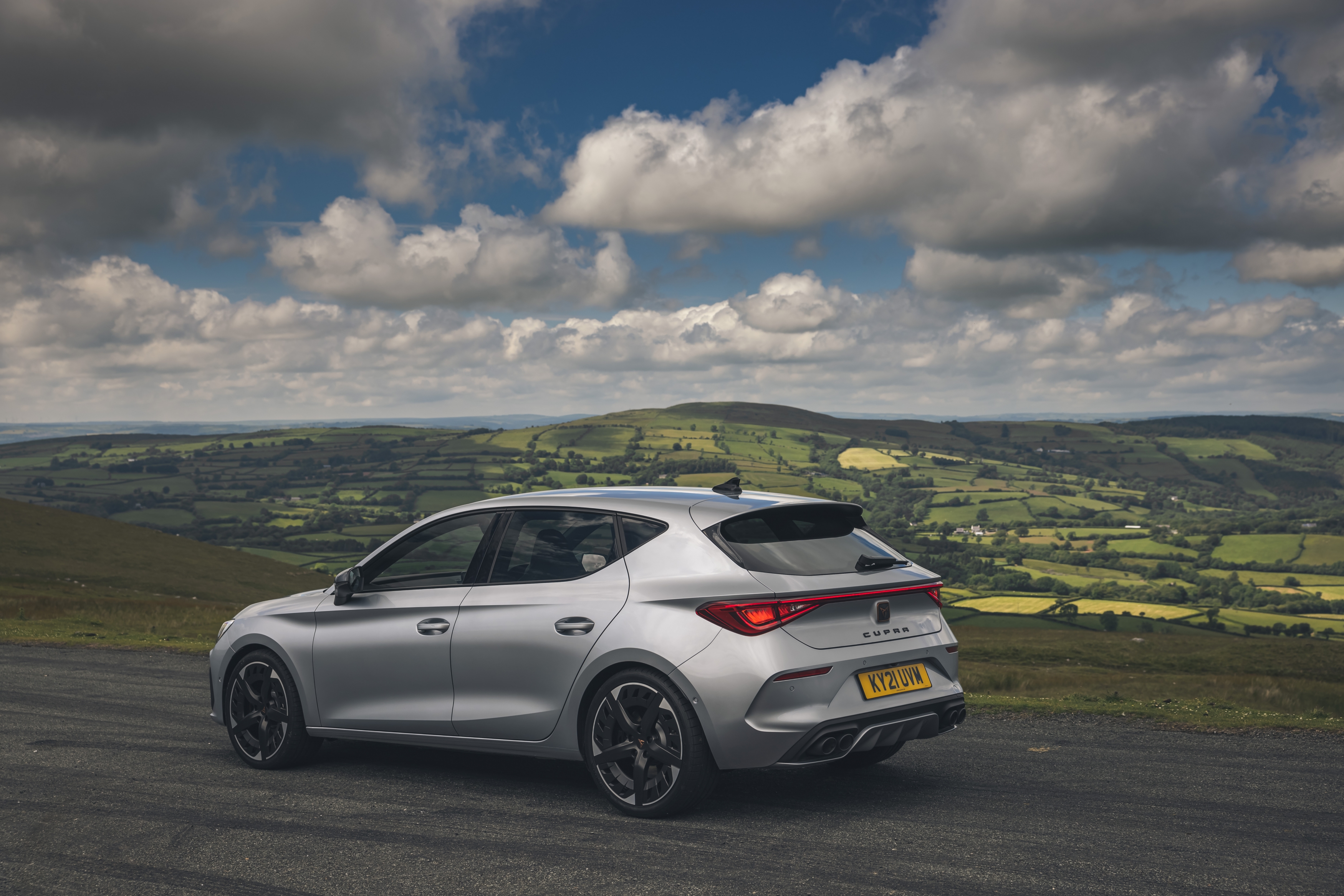 Before Cupra split from Seat to become a standalone brand, it was always known as the Spanish firm's performance arm. Known for models like the Leon Cupra R and Ibiza Bocanegra, it was famed for injecting extra performance and fun into everyday cars.
It appeared Cupra would look to continue doing that on its own too, when it launched with the 300bhp Ateca. Now that looks to be changing as Cupra has introduced a very unsporty engine to its Leon hatchback, but does it get the right results?
What's new?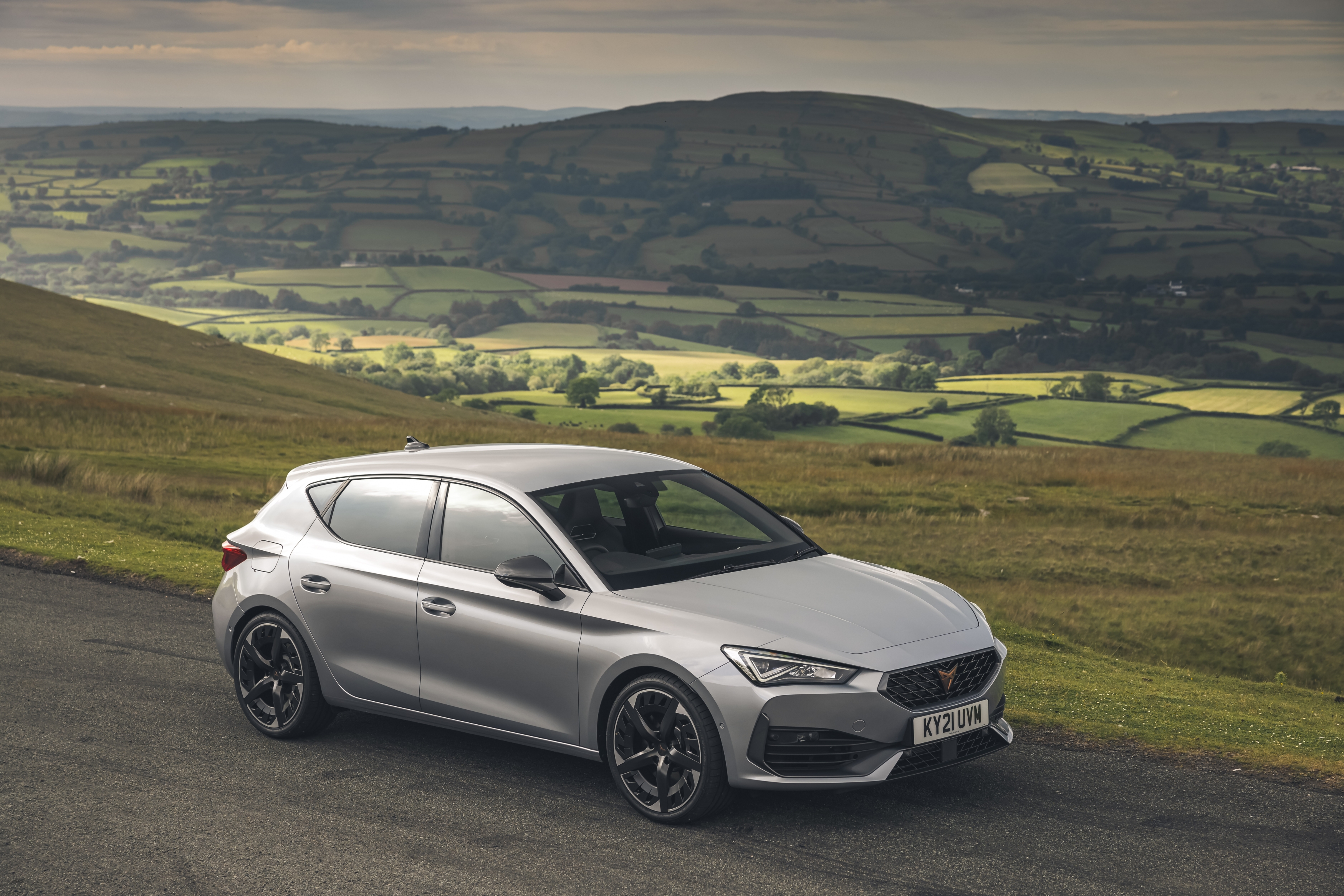 Cupra says the engine is being done to 'introduce greater affordability and choice' to the Leon range, and there's nothing wrong with this. Other than the fact Seat will sell you its Leon with exactly the same engine for a few thousand pounds less. Confusing, right?
There are industry rumours that have been circling for several years that Cupra will become the 'car' brand, while Seat focuses on 'mobility', including with the likes of scooters that it already sells. New unsporty Cupra models only seem to confirm suspicions like these.
What's under the bonnet?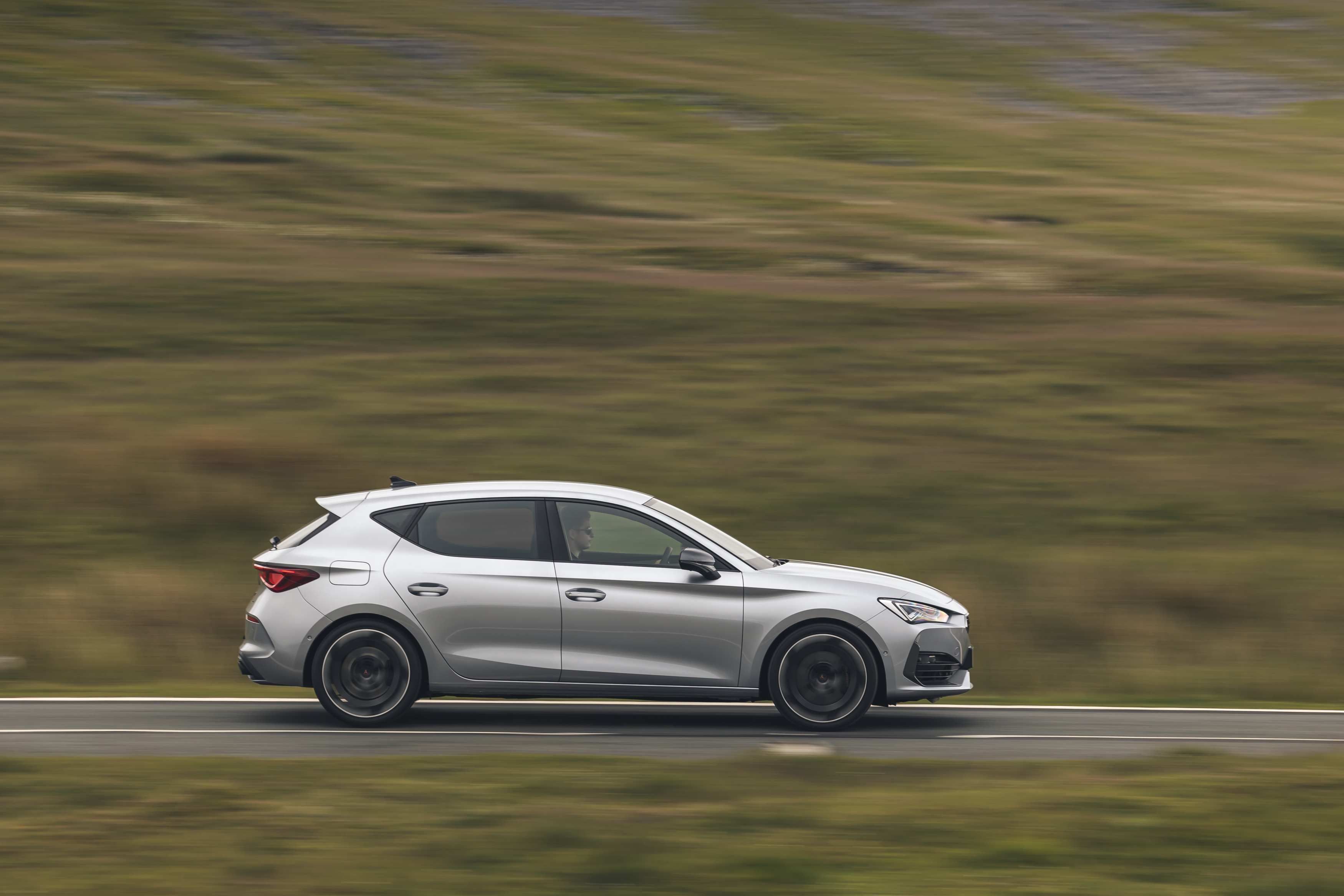 But back to the Cupra Leon itself. It's been on sale for a couple of years already, and being available with a choice of plug-in hybrids and 2.0-litre petrol units delivering up to 296bhp.
This latest 1.5-litre turbocharged petrol engine is one that's well used across the Volkswagen Group, and puts out 148bhp and 250Nm of torque, with drive being sent to the front wheels. There's a six-speed manual available (the only such in the Leon range) as well as a seven-speed DSG automatic that features mild-hybrid technology as standard, which we're trying here.
Accelerating to 60mph takes 8.5 seconds, with Cupra claiming a 133mph top speed. It's noticeably the most efficient petrol Leon offered too, returning up to 48mpg with 135g/km CO2 emissions.
What's it like to drive?
The concept of a sporty car with a non-sporty engine is nothing new; just look at the success Mercedes has had with AMG Line, for example. It's safe to say this Leon's engine is not sporty, but it goes well enough while returning an easy 45mpg. The DSG gearbox can prove a bit jerky, though.
There's plenty of adjustability behind the wheel too, and with the driver's seat going a long way back, it could be a great choice for the long-legged, while the low seating position gives it a 'sporty' feel. But one thing we can't get on with is the Leon's ride, which is far too firm – it crashes over bumps and potholes, especially considering its 18-inch alloy wheels aren't the biggest. It's not very refined either, with lots of road and wind noise being transmitted to the interior.
How does it look?
The latest-generation Seat and Cupra Leon have a particularly sharp design, with some neat details such as the full-width LED light bar with 'scrolling' indicators and a sharp crease line that runs all the way down the side of the car.
For this 1.5-litre petrol model, which is available only in entry-level 'V1' trim, the styling is quite toned down considering the sporty intent. There's silver and matte black 18-inch alloy wheels, Cupra's funky badging at the front and rear, but other than that, there not too many differences to the regular Seat.
What's it like inside?
One of the best things about the Cupra Leon is its interior. The cabin is dominated by two screens – a large main touchscreen and also a digital dial display. Some might find them a bit too much, particularly with the climate buttons being controlled through the screen, but generally they work well. The quality is good throughout too, with the copper accents helping to lift the interior.
One area where it excels in particular is space. Particularly for those in the rear, there's a great deal of both legroom and headroom, especially considering the Leon's size. The 380-litre boot is useful too, though it does have quite a high load lip.
What's the spec like?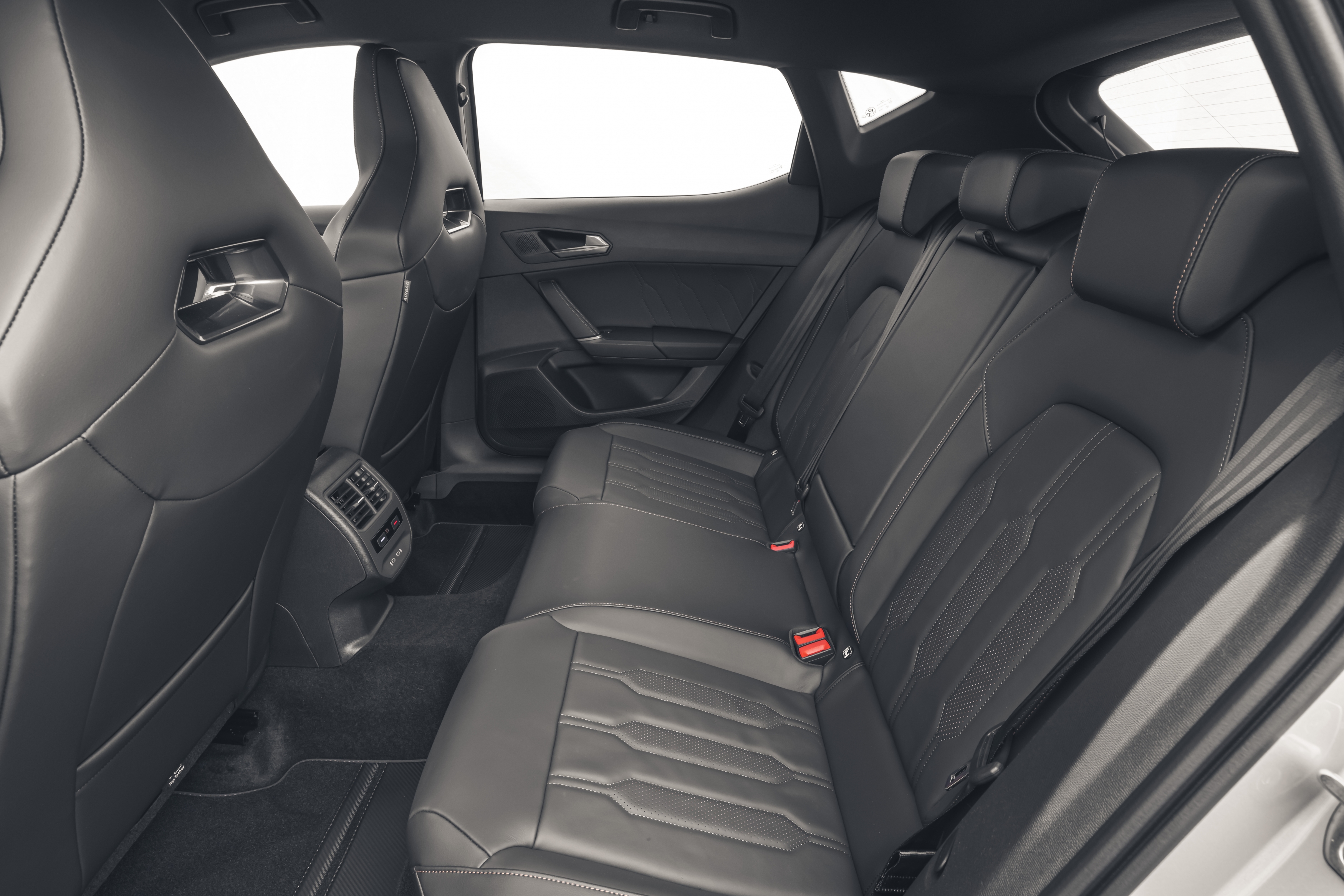 As we've mentioned, if you want this 1.5-litre engine, it's the standard V1 trim you have to go for. That said, considering its entry-level status, it comes with a lot of equipment included.
There's a full digital cockpit, 12-inch touchscreen with wireless smartphone mirroring, along with a heated steering wheel, park assist and reversing camera to name just a few highlights. The only options available being a panoramic sunroof for £1,035 too and your paint colour. Interestingly, metallic paint is free if you opt for the Leon.
In terms of price, a Cupra Leon with the 1.5-litre engine starts from £29,515 if you want the manual, or £31,645 for the automatic. A Seat Leon FR with the same engine is more than £2,000 cheaper, and even a higher-spec FR Sport (which gets more equipment than the Cupra) is lower in price too.
Verdict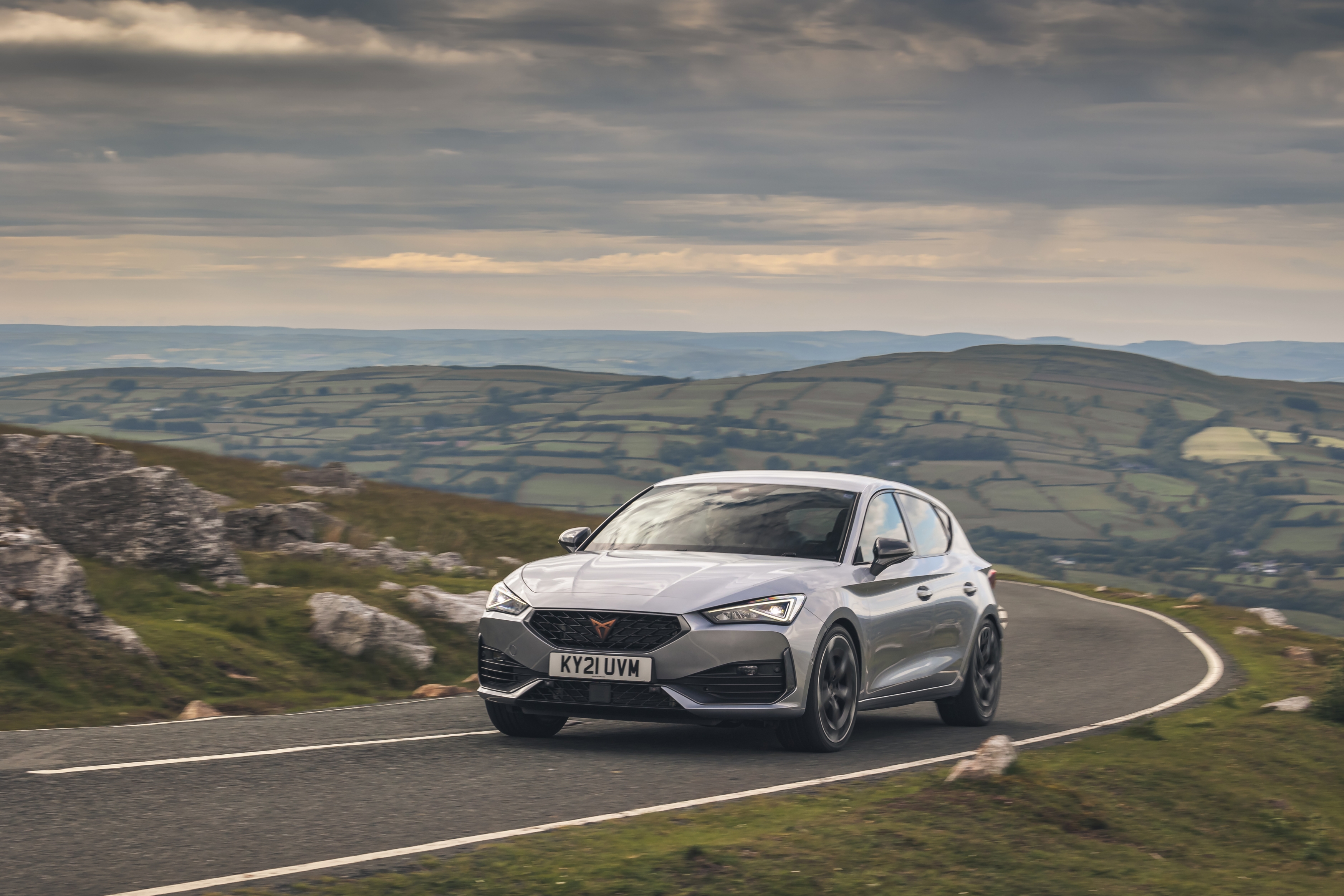 Introducing a sportier-looking car with a 'lesser' engine and lower running costs is no bad thing, after all this is what the majority of buyers opt for. There's plenty to like about the Cupra Leon too, including its pleasant interior and strong practicality,
However, its main issue is the fact that Seat will sell you its Leon, which rides better and comes with the same equipment, at a lower price. If you want a genuinely sporty Cupra Leon, go for the full-fat 296bhp version. If not, Seat's version is a far better choice than this Cupra.