What is it?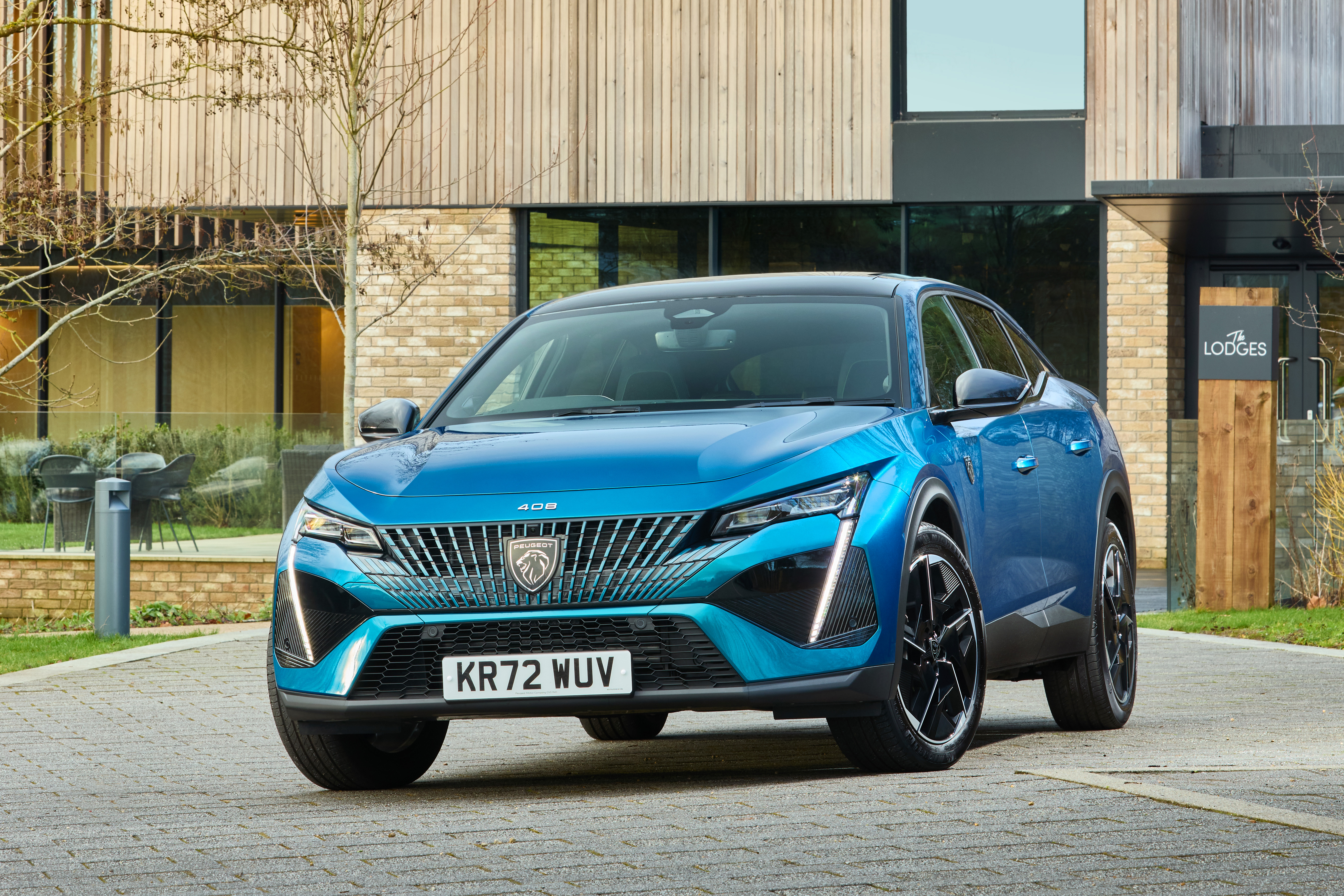 Peugeot has been on a bit of a roll recently. Its latest-generation 208 supermini, with an EV version available, arrived as one of the best small cars on the market and is now Europe's most popular new car. Last year then saw the introduction of a new 308 hatch, a model that's already been very well received thanks to its stunning interior and striking design.
But Peugeot isn't stopping there as it's now launching its first completely new model since the RCZ sports car launched 14 years ago – the new 408. We've tried it overseas and came away impressed, but how well does it cope on UK roads? Let's get behind the wheel and see.
What's new?
Everyone is quite au fait with the idea of SUVs, given their popularity, but Peugeot has done something a little different with the 408 – giving this fastback more rugged styling but without going full 'SUV'. The result is a bold one that's for sure, and one the firm hopes will "make people look at the Peugeot brand".
It also boasts Peugeot's latest interior design, including the latest version of its i-Cockpit instrument panel layout, as well as the same new touchscreen as that found on the latest 308.
What's under the bonnet?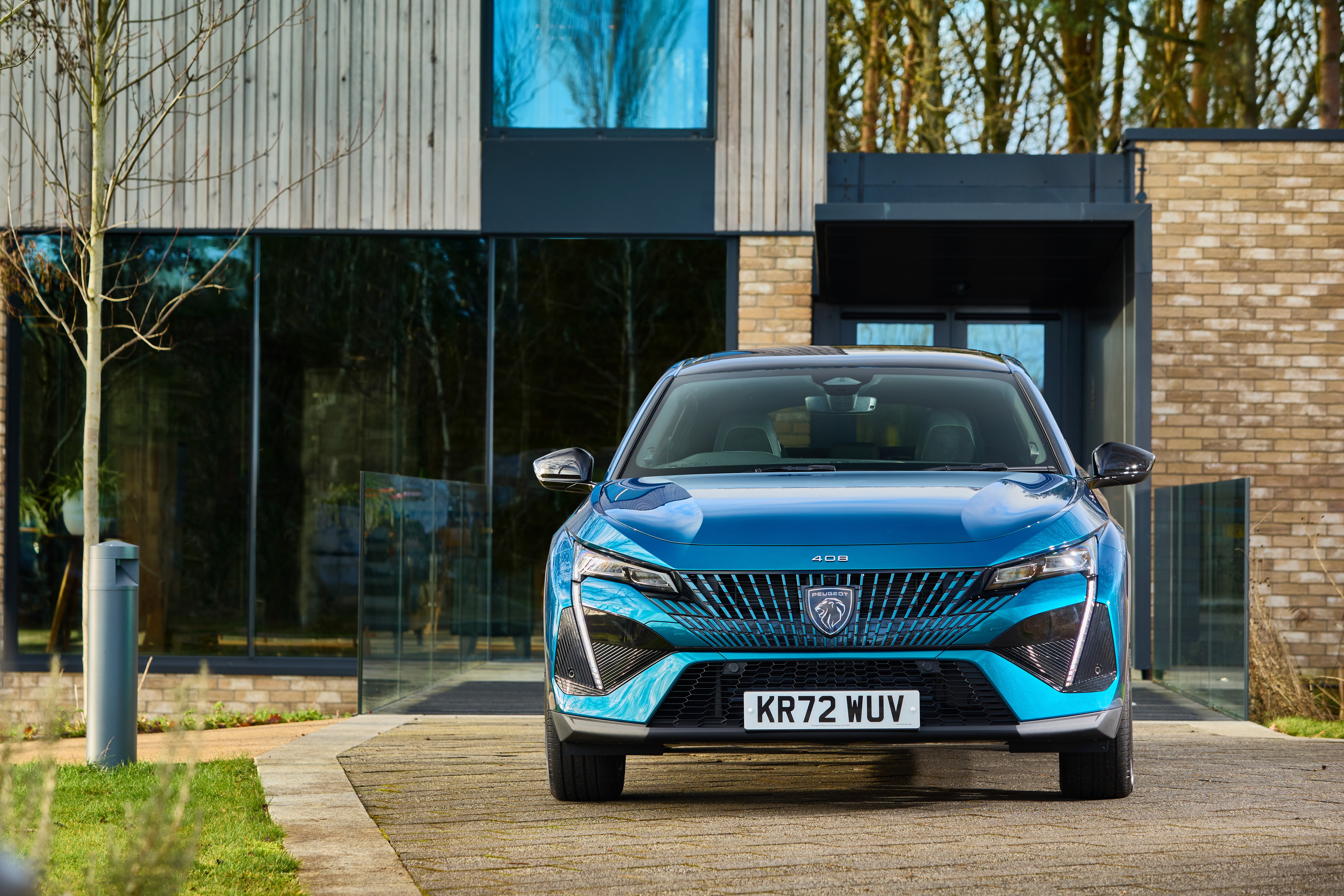 Engine choices on the 408 include a pair of plug-in hybrids, producing 178bhp and 222bhp, which offer up to a claimed 40 miles of electric driving when fully charged. Later in 2023, there will also be an all-electric version launched.
But our test car uses the entry-level option, and the sole purely-petrol option – a turbocharged 1.2-litre three-cylinder unit producing 129bhp and 230Nm of torque. Drive is delivered to the front wheels through an eight-speed automatic gearbox, as is the case across the 408 line-up.
It doesn't sound a lot for a car the size of this, particularly when you consider the same engine is available in Peugeot's 208 supermini, but it allows for a 10.2-second 0-60mph time and a 130mph top speed. In terms of efficiency, Peugeot claims between 41.0-48.1mpg and CO2 emissions of 133-156g/km.
What's it like to drive?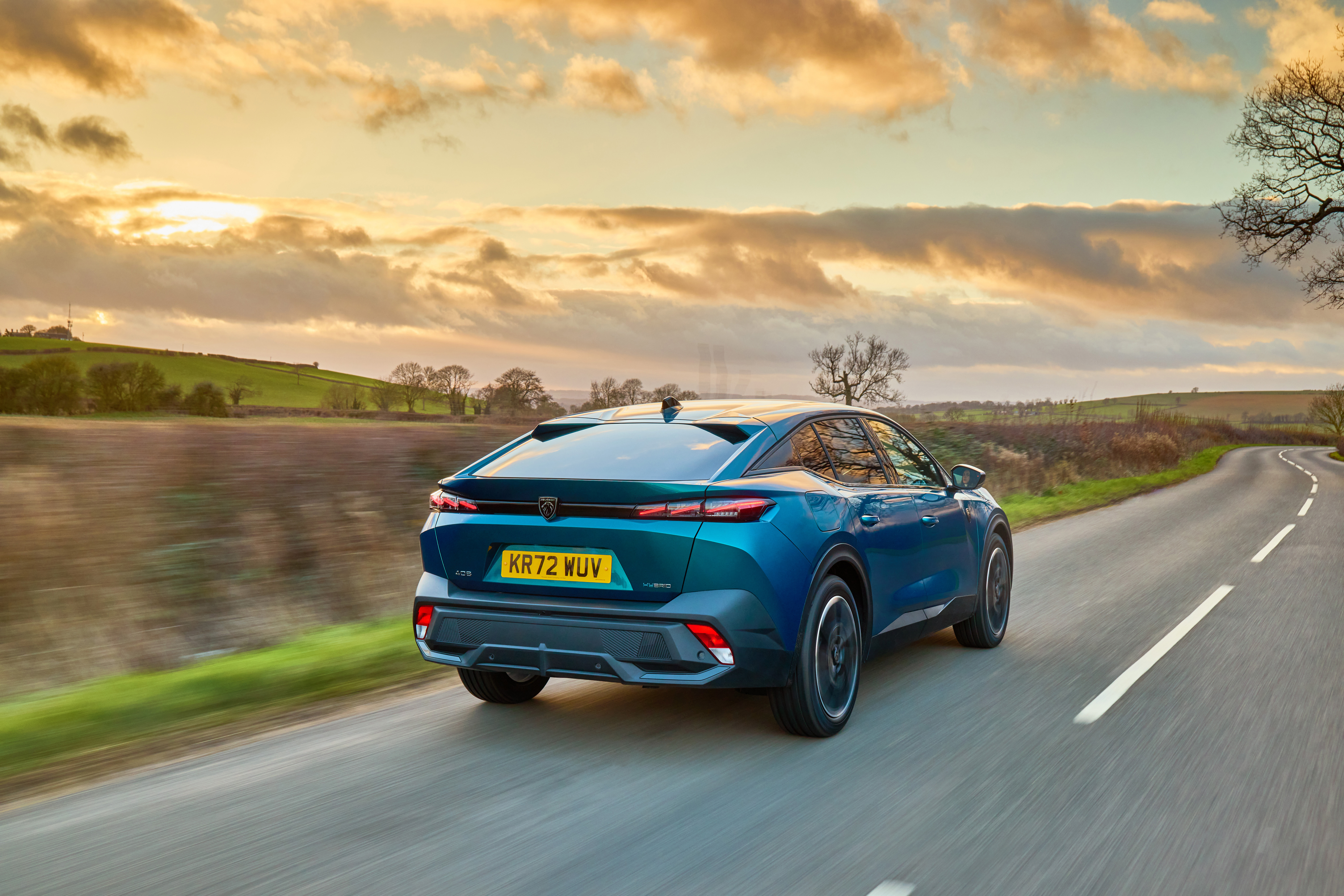 The trend of downsized engines in big cars has perhaps stretched a bit far with the 408, as this is a unit that just feels a bit lacking in a car this size. It's more than up to the job when up to speed and cruising along, but it's quite slow from a standstill, and definitely not for those in a hurry. It's a shame there's no middle-ground petrol engine between it and the far pricier plug-in hybrids.
The rest of the 408, however, is impressive. Peugeot has done the rare thing of getting the balance just right between comfort and agile handling. The ride, even on the UK's potholed and rutted roads, remains comfortable and compliant, while when the road opens up, this Peugeot feels nimble, helped by the love-it-or-hate-it small steering wheel.
How does it look?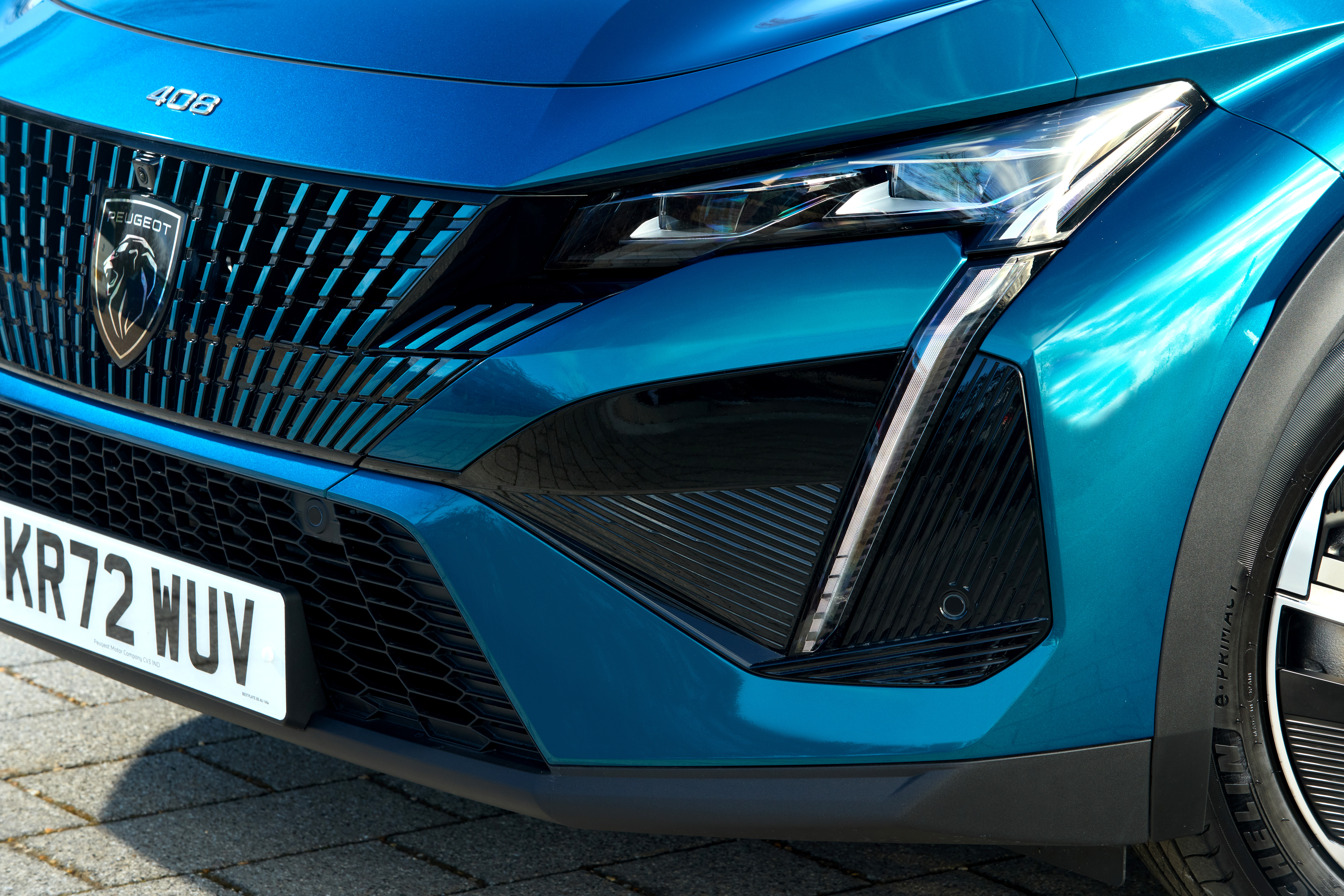 Nobody can criticise Peugeot for playing it safe with the 408's styling as this is one particularly bold-looking model. The front end especially is striking, headed up by the intricate colour-coded grille made up of 130 coloured accents. Peugeot's trademark 'claw' LED lights are present and correct too, and remain just as eye-catching now as when they launched a few years ago.
It's a design with a lot going on, and some might find it a bit over-the-top, but it's refreshingly different in our view. We think Peugeot has perhaps gone a bit overboard with the plastic cladding, however, particularly at the rear as virtually all the rear bumper is a solid plastic that just cheapens the look in our opinion.
What's it like inside?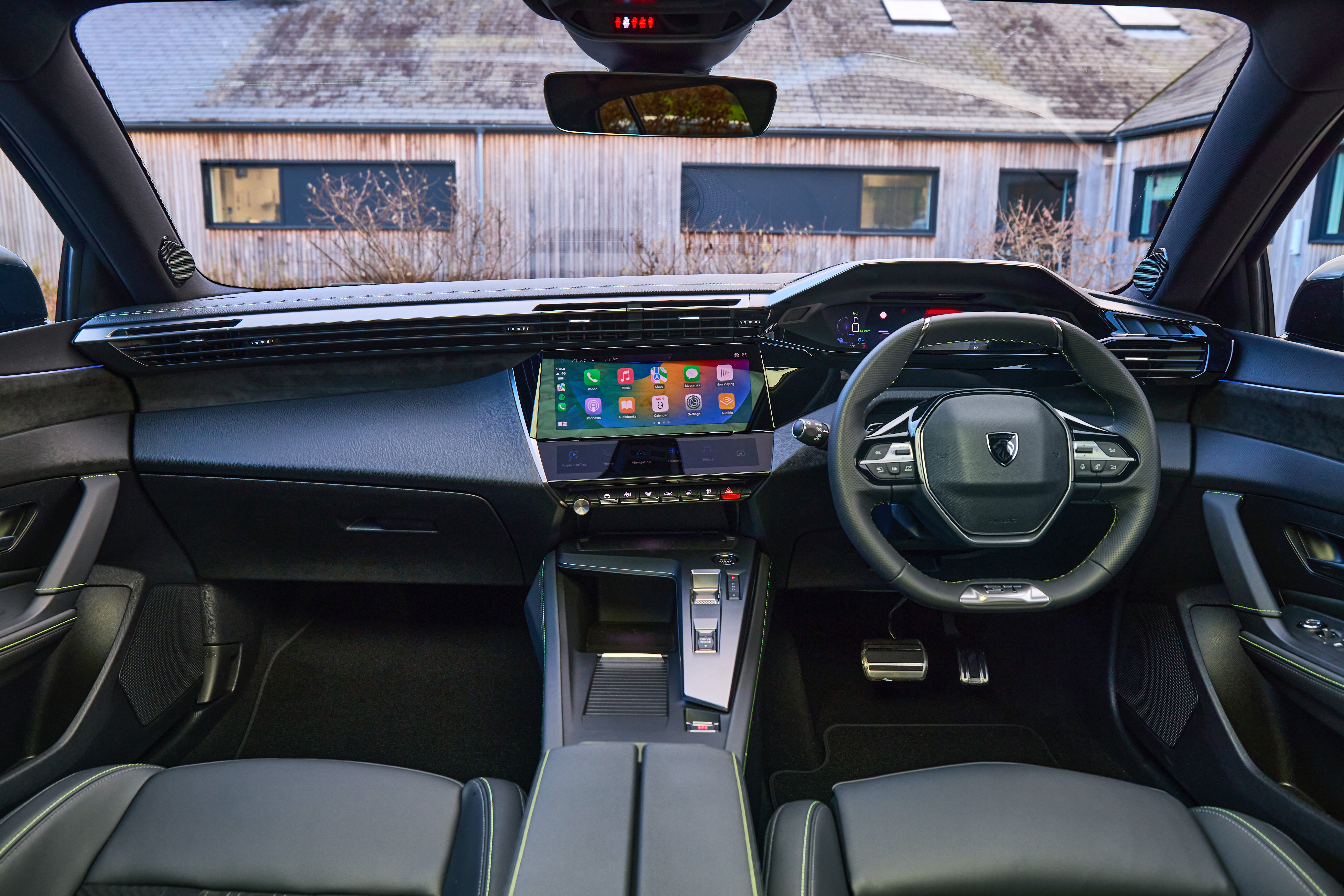 Peugeot interiors have kept getting better and better in recent years, and the 408 is arguably one of its best yet. Like the exterior, this cabin is different to the norm, with lots of interesting materials and angles used to create somewhere very special. The quality throughout is good, as is the new touchscreen with configurable shortcut buttons. There are small annoyances, the first being the i-Cockpit setup doesn't suit all drivers because the top of the steering wheel can get in the way of the dials themselves. The instrument cluster itself also comes with a 3D effect on top-spec cars, but we find it harder to read than the standard setup.
The Peugeot 408 also scores plenty of points for interior space. The 536-litre boot is huge (it's slightly smaller on the hybrids), while rear passengers will have no trouble getting comfortable as there's a great deal of room back there.
What's the spec like?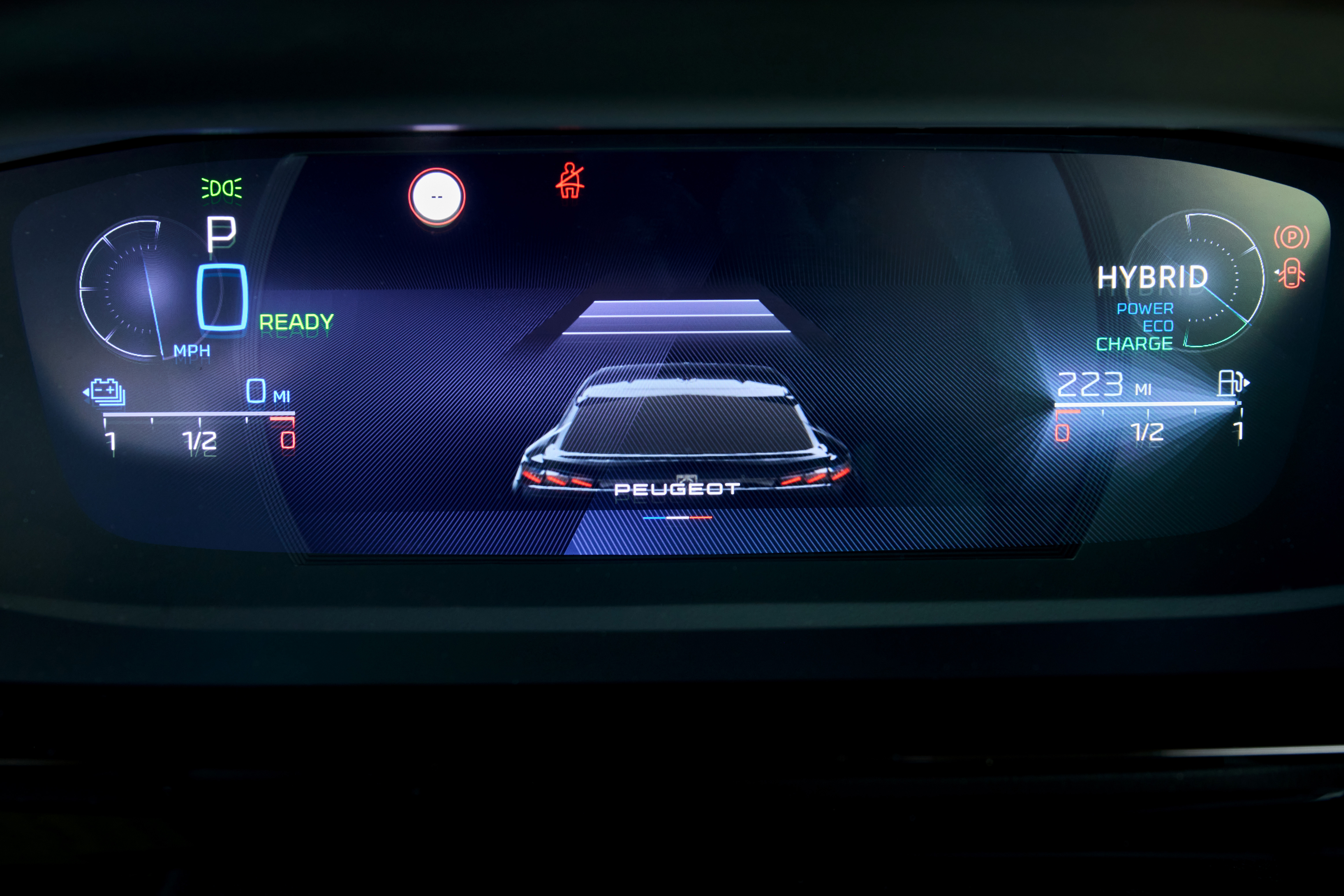 All 408 models get a decent amount of equipment, with the entry-level Allure featuring a 10-inch touchscreen, reversing camera and LED headlights. The small 17-inch alloy wheels ruin the look, however, so we recommend the mid-spec Allure Premium trim, which gains smarter 19-inch alloy wheels, adaptive cruise control and keyless entry. The flagship GT brings an electric boot, heated steering wheel, matrix LED headlights and a sportier look.
Prices for the Peugeot 408 start from £31,050 for the petrol model, and even the mid-spec Allure Premium petrol car here comes in at an attractive £32,175. It's quite a step up for the plug-in hybrid, however, with these being available from £40,825.
Verdict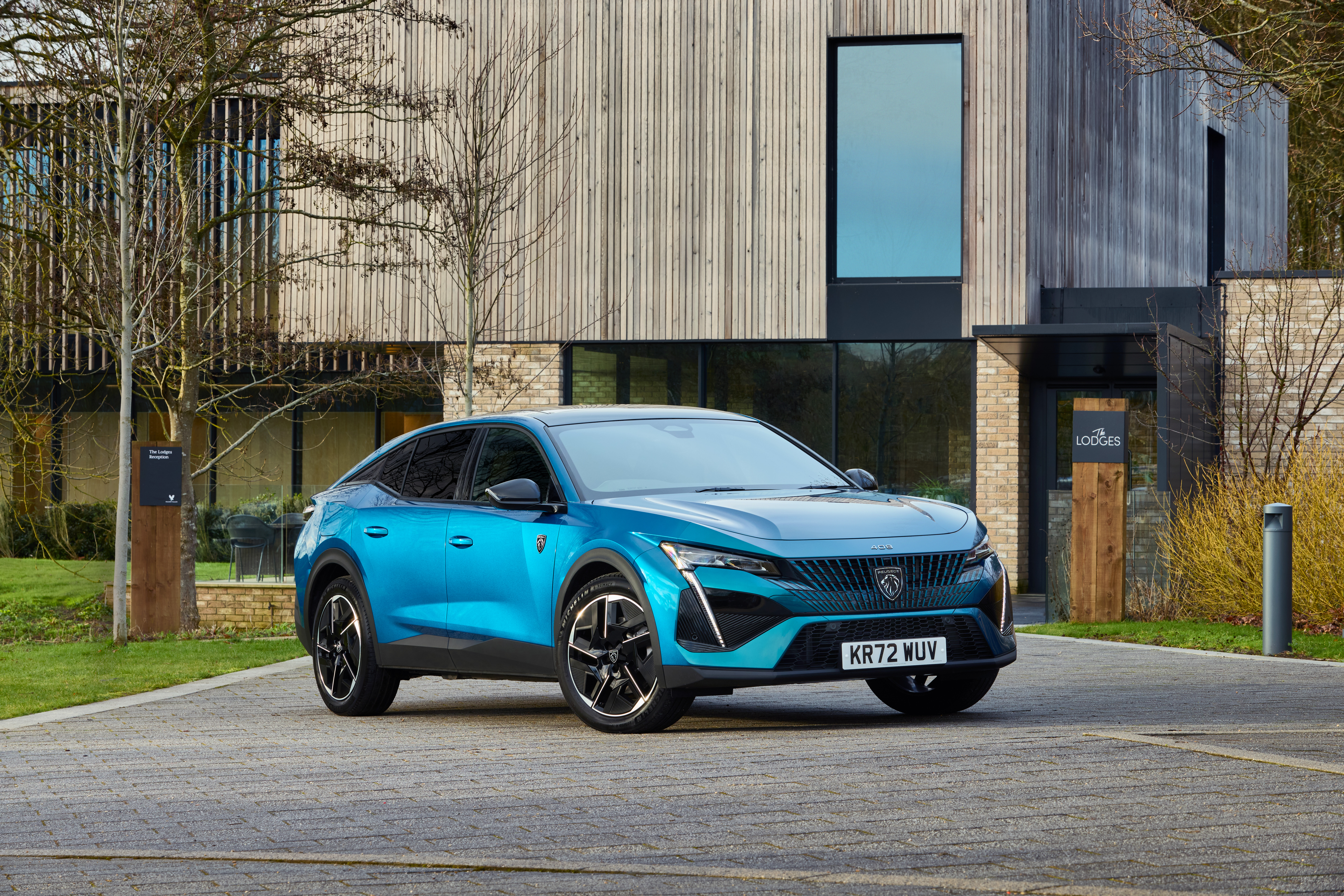 The 408 is a very interesting addition to Peugeot's range and shows that there's life outside of an SUV, while still having a practical and stylish family car. We suspect it will be the car's looks that will be the decision maker.
But there's a lot more to the 408 than just its design, as the interior is great and it's good to drive as well. The only thing we wish was there was some middle ground between the flat entry-level petrol engines and significantly more expensive hybrid models.