Alright, I'll admit it. Even as a pretty big fan of EVs, with a fully-loaded car, partner in the passenger seat, dog in the back and around 500 miles of Christmas travel ahead of me, even I was thinking 'maybe a diesel car would be easier'.
It's a situation I find myself in pretty much every Christmas. With families in both Warwickshire and South Wales, the festive period usually sees a lot of motorway miles done and it's that particular area where EVs don't tend to be at their best.
I also wasn't going to have the luxury of home charging at any of the destinations, so I'd be reliant on our old friend public charging which can be a little temperamental at the best of times. The Enyaq, having had its batteries affected by the cold, is showing a maximum range of 240 miles – a significant chunk down on the 313 miles of claimed range. Still, 'have car, will travel', so off we went.
The journey up to Warwickshire was breezy enough. It's around 120 miles, so with some steady driving – I've learnt that travelling at 65mph rather than the national speed limit makes a huge difference when it comes to range longevity – we arrived with a good amount of charge remaining. It was one of those days where you just don't want to have to stop; a roadside charger off the A34 doesn't look the most attractive at the best of times, let alone Christmas Day, so I was driving ultra carefully to make sure that each of the Enyaq's kilowatt hours were put to good use.
Stratford-upon-Avon is something of a black hole for charging, mind you. We're up there a fair bit and, despite being in the heart of Warwickshire, which is home to some of the UK's top automotive firms and tech companies, the charging situation is pretty useless. There's a decent smattering of units, but they're more often broken than working. The best one I've found is situated outside a gym on Stratford's outskirts, but it's a 50kW unit, so not the fastest. However, reliability mostly takes the edge over speed, so I don't mind having to sit at it a little longer. I do think that gyms could offer some sort of 'EV swim' deal mind you – I reckon they'd make a killing with drivers who'd rather do a couple of lengths while their car tops up instead of sitting in it scrolling through Instagram.
With a full 'tank', I could relax before we set off across to Wales. So a day or two later, we set off west with the Enyaq fully packed once again. I can't fault this car for its practicality; the boot is excellent and the interior as a whole has loads of cubbies and sections for storage. It's also such a contradiction in that where its battery performs the worst – on the motorway – is where it feels most at home. It's quiet and comfortable and genuinely relaxing to drive.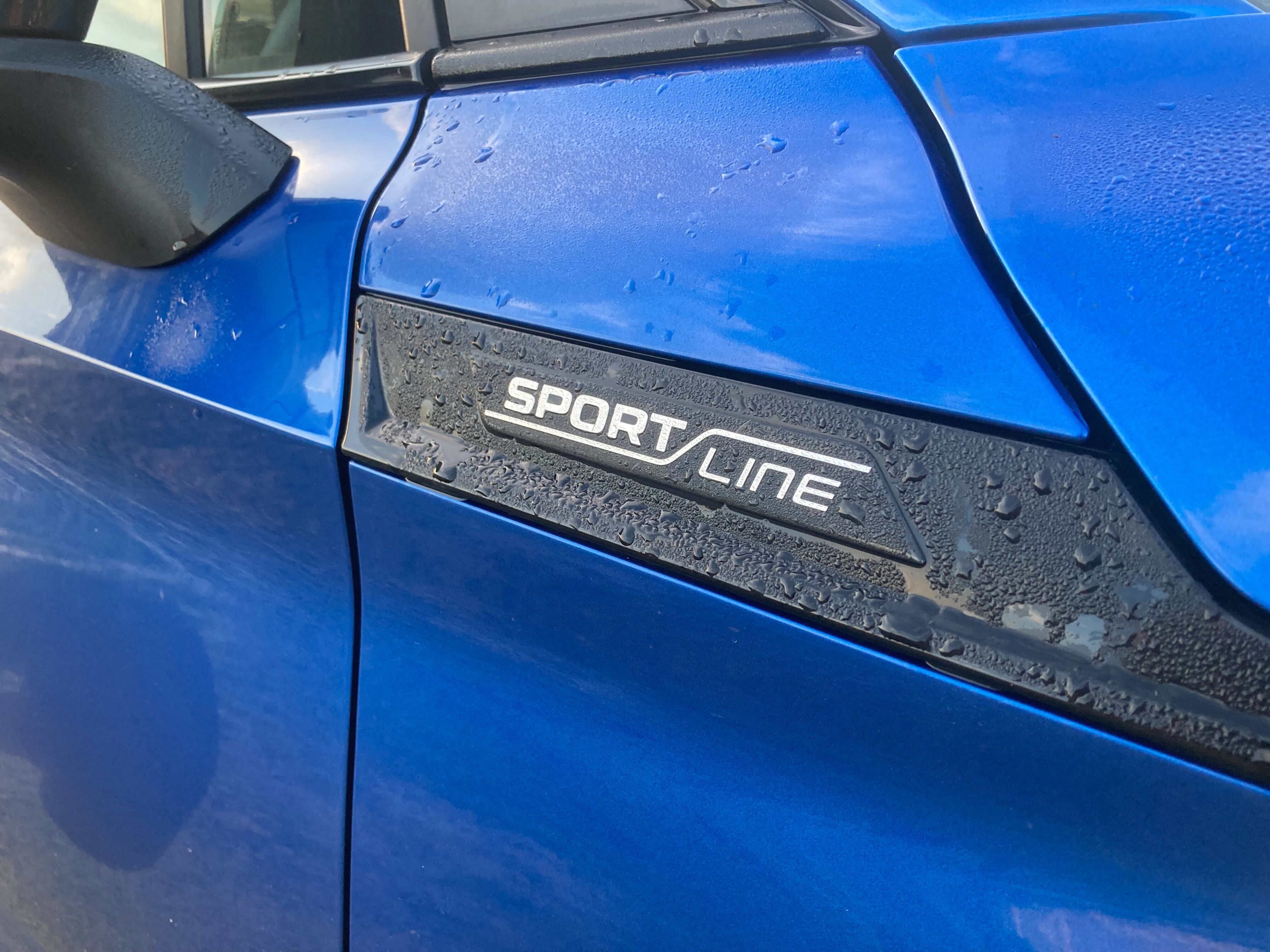 But running late (as we usually tend to be) meant that I had to drive a little more quickly across the border, which meant that the range was smoked pretty fast – by the time we go there, the Enyaq was showing a little over 25 miles, despite having had around 180 miles when we left. I should add that this was with all the auxiliaries – heated seats, climate control and heated steering wheel – switched firmly on but still, I think you should be able to travel in a car without needing to fetch the gloves in order to arrive with plenty of charge.
A few years ago, the area around my home town in Monmouthshire didn't have any chargers to speak of, but fortunately that has quickly turned around. A new operator – Dragon Chargers – appears to have got a wriggle on with installations, so there's a decent amount more than there used to be. It might sound silly, but it's such a weight lifted off your shoulders to find out that there's somewhere to charge near to where you're going to – it saves so much time once you're there.
The 11kW units sure weren't fast, but I was able to leave the Enyaq on charge for a few hours to get a decent slug of energy. I do find the storage options for the cables on the Skoda a bit of pain. There's an under boot storage section where they're meant to go, but if you've got your boot fully loaded, then you need to take everything out to access them, which is a faff. For the most part I keep them in the rear seat footwells, which looks ugly but makes them much more accessible. It's this reason why I like it when EVs have dedicated 'frunks' at the front, as you can keep the cables tidy and away from the soft, damageable gubbins inside the cabin – materials you'd much rather were kept away from a chunky rubber cable that has been sat outside on the ground in the rain for a while.
The return leg wasn't too bad either. A quick stop to use the super speedy 350kW chargers at Porsche's dealership in Tewkesbury – I was really surprised to find they were open to drivers of all types of cars – and another quick blip at my favourite Stratford charger and we had enough to get home.
But boy does it all take brain power. In a petrol or diesel car, you fill up and you're off. Need more fuel? Just stop and do it all over again. But in an EV you're constantly calculating, be that distance, range, time to charge, location of units or even just how much impact running the heaters will have. I like driving as it gives me a bit of time to unwind, but that's something you just don't get in an EV. There's no reason why you can't do long journeys in a battery-powered car – and the Enyaq is definitely one of the best to do this in – but be prepared for a lot of mental working out.