What is it?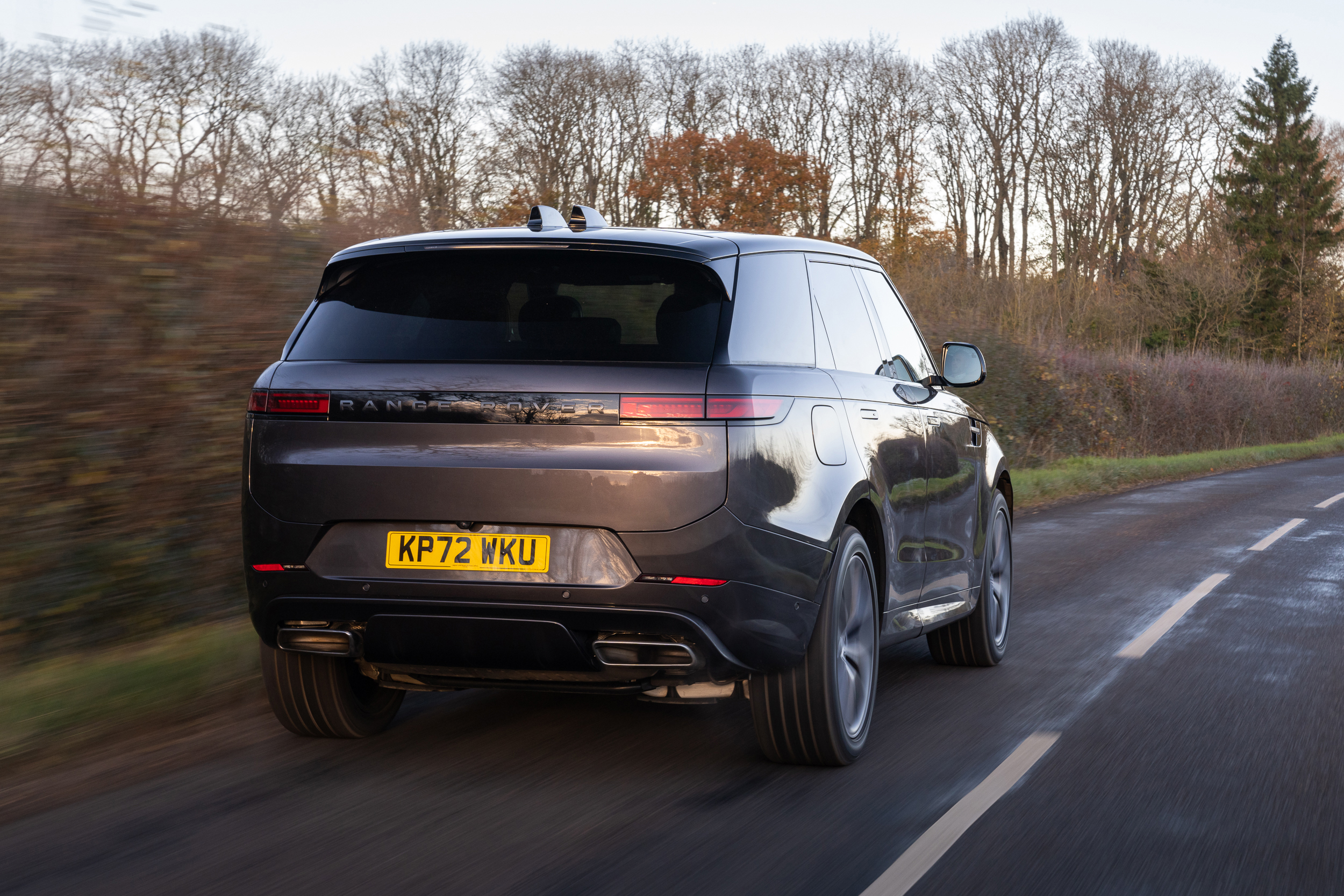 >
The Range Rover Sport has had a big impact here in the UK. Now spanning three generations, it has become one of the key players in the SUV segment and has often been seen as one of the 'cars to beat'.
Now, the much-loved Sport has been given a whole host of upgrades and a divisive new look designed to help this veteran of the SUV racket stay as current as possible. We've been behind the wheel to find out what it's like.
What's new?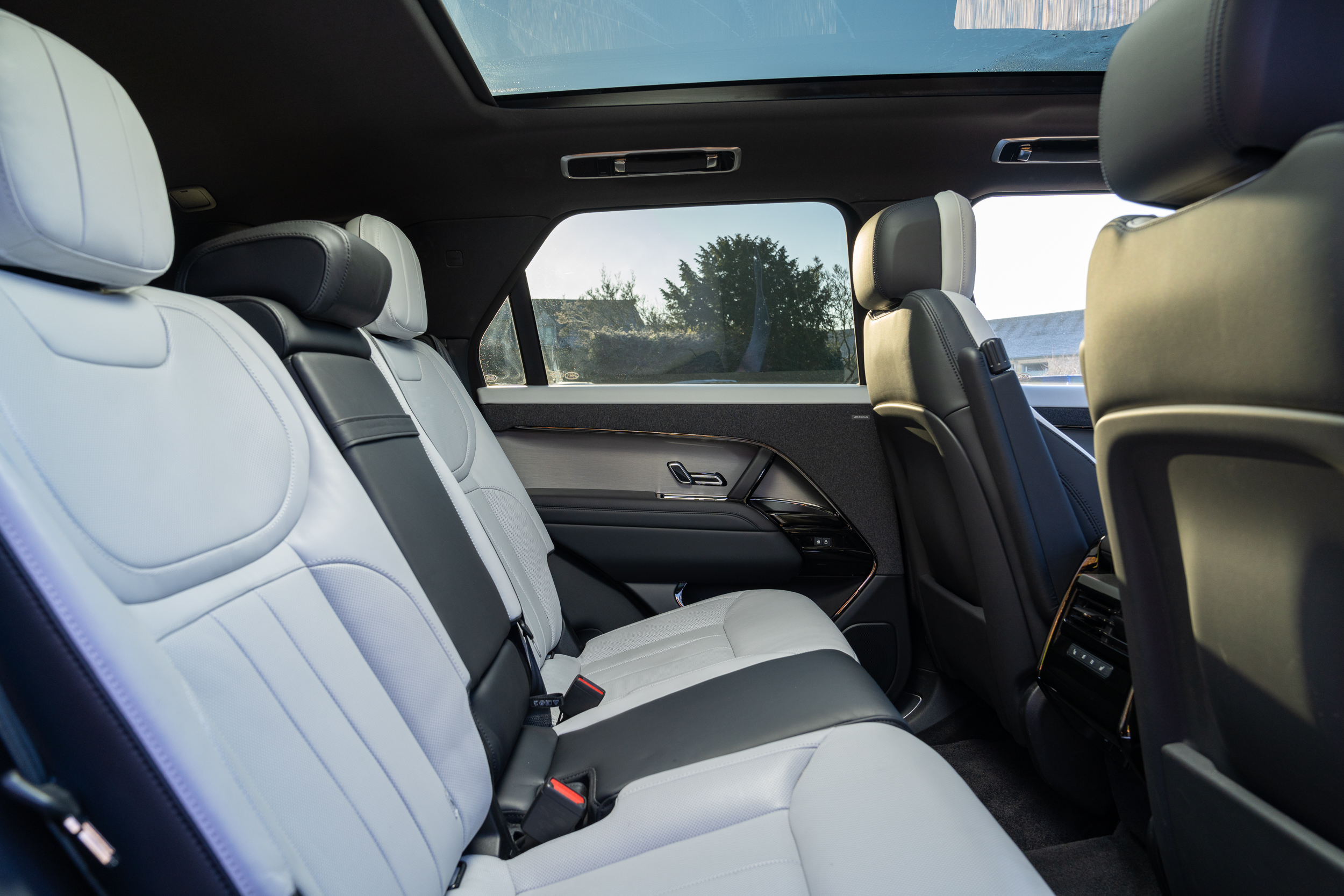 >
As we've mentioned, the Sport enters with a very fresh exterior design which plays closely with the latest full-size Range Rover. But above and beyond aesthetics, we've got a more technology-laden interior, improved quality levels and all-wheel-steering which aims to help low-speed agility without forsaking sure-footedness at greater ones.
All cars get air suspension as standard, too, while Jaguar Land Rover has kitted it out with some of its latest and cleanest engines, including the option of a new plug-in hybrid system.
What's under the bonnet?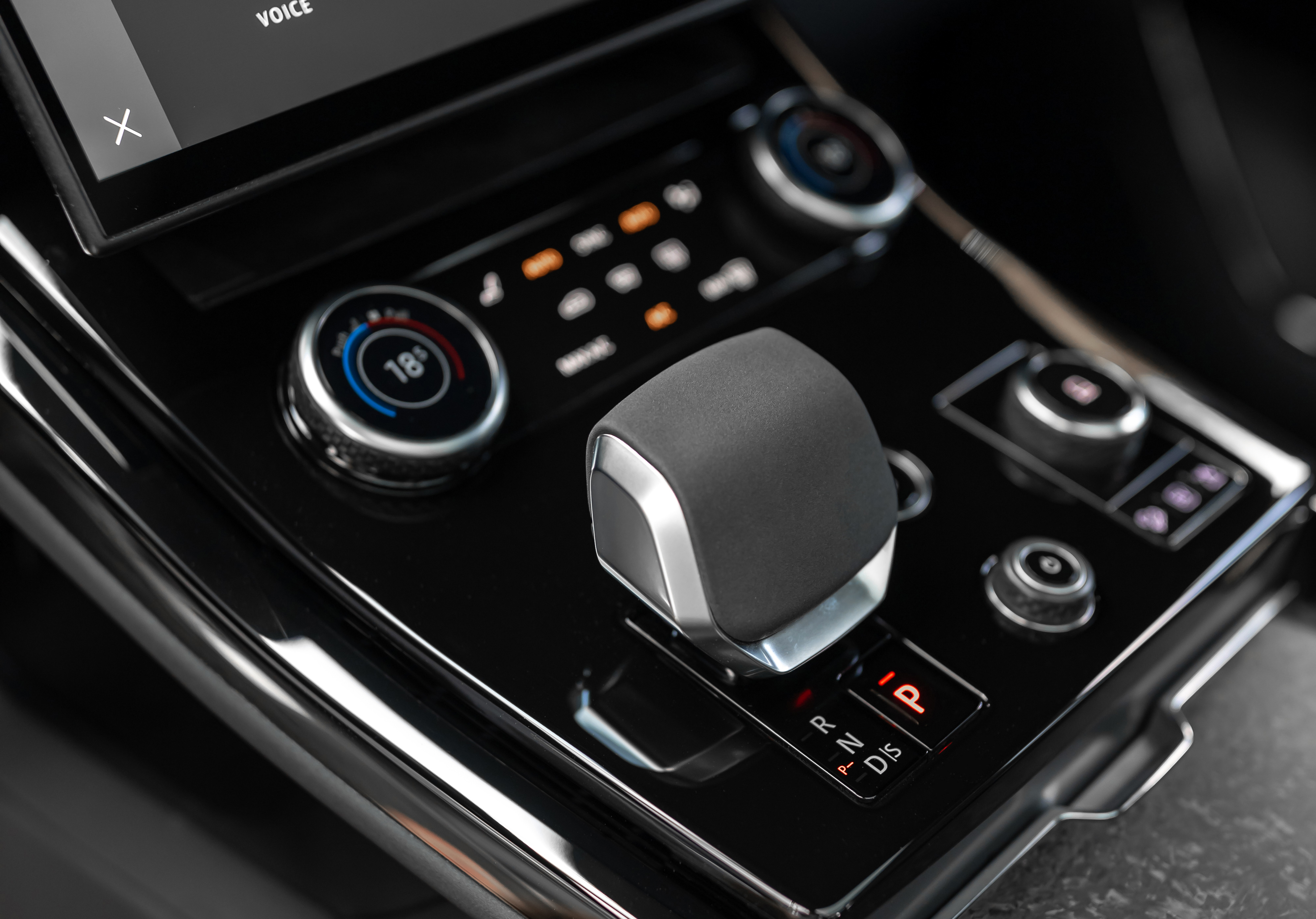 >
But while a plug-in hybrid might be available, it ain't under the bonnet of our Sport. No, instead you'll find a rather traditional 3.0-litre turbocharged diesel straight-six engine. It's a punchy one at that, mind, with 296bhp and 700Nm of torque being developed, which helps the Sport to crack 0-60mph in just 5.6 seconds and carry on to a top speed of 145mph. It's remarkably brisk, given that the Sport weighs nearly 2.5 tonnes overall.
This engine setup brings a claimed fuel economy figure of up to 36.7mpg, too, which is about right for this size of vehicle, while CO2 emissions stand at 202g/km. As you might expect, it's sent to all four wheels via an eight-speed automatic gearbox, too.
What's it like to drive?
Upright, commanding and confidence-inspiring, the new Sport's driving position will be instantly familiar to anyone who has driven one of this car's forebears. It's not too intimidating, either, as despite this car's size, your visibility is good and it's easy to judge where your corners are. The steering has some pleasant heft to it, too, but it's not so overburdened with weight as to make it annoying at low speeds. The all-wheel-steering really helps in this area, too.
This engine is a bit of a peach, too. For sure, the plug-in hybrid will be a better choice for drivers doing lower mileage, but for big, cross-country journeys this diesel feels like a sublime option. It's punchy, refined and surprisingly characterful. There's definitely more edginess in the ride compared with the regular Range Rover but this added firmness brings more composure through the bends. It does have Sport in the name, after all.
How does it look?
>
From the front, it's easy to see how this Sport is related to the cars which have come before it. It's upright, angular and just what you'd expect from a more dynamically-inclined Range Rover, with sharp lights and thin grille combining to give it a very distinctive 'face'.
It's around the back where we're not so sure. Of course, looks are down to the individual, but we're just not sold on the rather 'bare' look of the Sport in this area. Having said that, the red colour that our car was finished in was quite attractive and did help to spruce up the overall look of the Sport.
What's it like inside?
>
Big and spacious, there's loads of room to stretch out inside the Range Rover Sport. The forward part of the cabin is trimmed very nicely, too, with the 22-way electronically adjustable heated and ventilated seats proving immensely comfortable during our time with the car. Those sitting in the rear are almost equally well catered for, too, and the back seats in our test car were heated too. We did notice a small squeaking noise coming from the panoramic sunroof at times, however.
Boot space is good, too, with 647 litres available as standard or 1,491 litres with the rear seats folded flat. The load lip is quite high, mind you, so you do need to take a little extra care when loading larger items. You can, however, lower the rear of the car a touch via the air suspension system and a button located on the right side of the boot.
What's the spec like?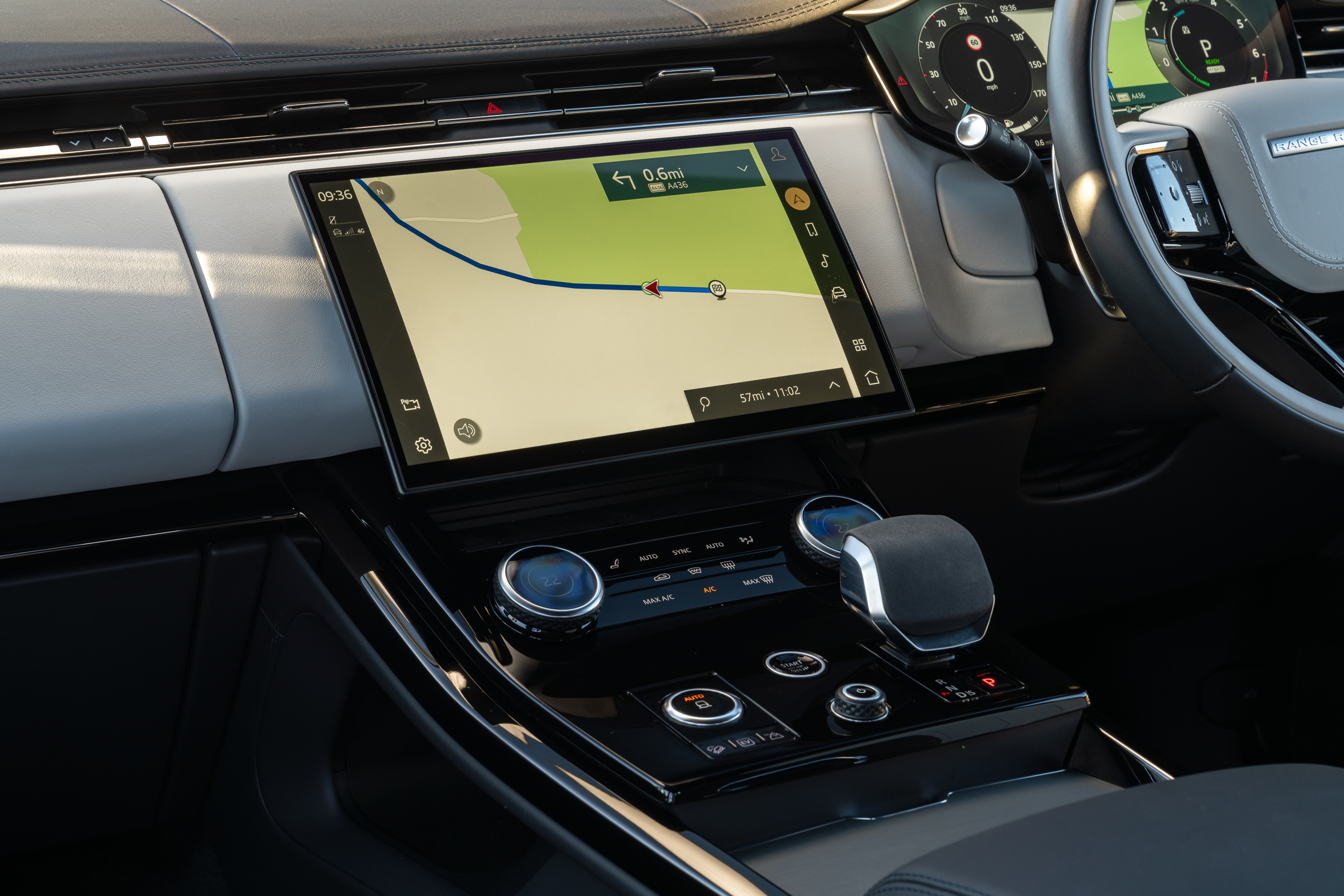 >
Prices for the Range Rover start from £80,325, so this is far from a budget proposition, though it is quite a bit less than the £99,375 you'll pay for the full Range Rover. Standard equipment levels are good, mind you, with four-zone climate control, wireless smartphone charging and a head-up display all included as standard.
You also get JLR's excellent Pivi Pro infotainment system – accessed via a 13.1-inch touchscreen – which houses all key media functions. It's simple to use, though we found something as simple as switching off the automatic speed camera alert – which will sound each time you pass under an average speed check – annoyingly tricky.
Our test car, with options such as the £5,330 Stormer Handling Pack and its electronic active differential and all-wheel-steering, bumped the car's price up to a considerable £106,120.
Verdict
The new Range Rover Sport feels like a very complete next step in what has become a successful series of cars. It's a lot more refined and upmarket than before and though that may come at more of a cost, it feels like a worthwhile trade-off.
The diesel version shows that there's some real life left in oil burners, too, and helps to fit the relaxed, long-distance character of the Sport. Throw in some decent cornering ability and you've got a recipe that feels very attractive indeed.